Ibis Cycles is a California-based boutique brand with a small lineup of mountain bikes but a long list of innovative technologies and modern features that make its products stand out.
Ibis is a company with a long tradition and a huge following of avid mountain bikers who swear by the performance of these unique, high-end bicycles.
It is not all over the place like many other bike brands when it comes to what cycling categories it serves. It specializes in building flagship carbon and aluminum full-suspension MTBs, with the exception of one gravel bike that was added to the selection more recently.
Some of the technologies that make these bicycles unique and worth the higher price include DW-Link suspension, slack and long geometry, wide proprietary wheels, premium carbon frames…
Sounds good so far? Keep reading to see if you should actually spend your money on an Ibis!
Ibis Cycles
Ibis Cycles was founded far back in 1981 by Scot Nicol.
Like many other successful brands in the cycling industry, Ibis kicked off from a dilapidated workshop where the first bike carrying this label was created.
Scot was one of the earliest mountain bikers in California. Therefore, he felt he could use his pioneering knowledge and experience to build innovative frames and help promote the sport. He was obviously right.
Today, Ibis's headquarters are located in northern California and the company sells its products in more than 30 countries.
Ibis went through a rough patch in 2000 when Scot had to sell the company to an investment group. Not long after, it went bankrupt, and Scot was able to buy it back along with four other current Ibis employees.
Ibis is now a privately-owned business. Those five employees have complete ownership, which is one of the reasons that the brand is so successful.
Another reason is that Ibis partnered with Dave Weagle to incorporate his revolutionary DW-Link suspension system into its bikes.
The final, and perhaps the biggest reason, is the attention to detail with which Ibis builds its complete bikes. You can see what we mean by that below.
Premium Carbon and Aluminum Bicycles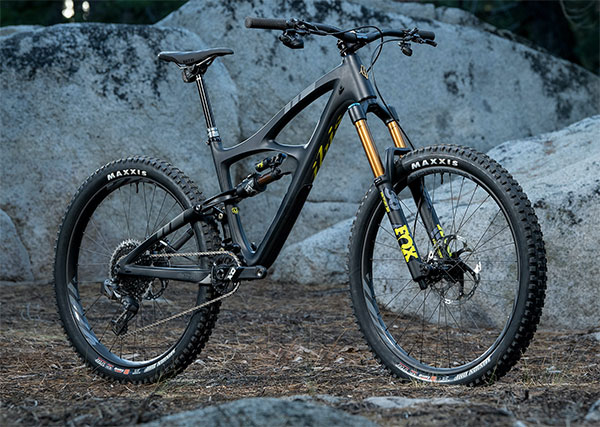 As a boutique brand, Ibis focuses primarily on quality rather than quantity. Therefore, its lineup consists of four individual series and a total of seven models on offer. Of course, these are available in multiple builds. Therefore, you can find something that suits your level and needs rather easily.
The selection mainly includes trail, enduro, and all-mountain bikes, along with the Hakka MX drop-bar gravel bike. Most Ibis's bicycles are made with lightweight carbon frames, but there are several aluminum models as well, typically labeled with an "AF" (Aluminum Frame) suffix.
Ibis bikes boast 29″ or 27.5″ wheels, DW-Link suspension, a 7-year warranty, performance-tuned geometry, unique design, and so much more.
Ripmo / Ripmo AF
Ibis Ripmo is a gravity-defying trail bike that will enable you to… rip more! It's available with carbon or aluminum frame, both of which share the same geometry, suspension, and handling. The only difference is in the weight and the price.
Ripmo's suspension is built using the DW-Link technology and offers 160mm on the fork and 147mm in the back. The frame is compatible with air and coil shocks, so it's up to you to choose your weapon.
The latest iteration of this bike has received some drastic changes, especially regarding geometry. It's characterized by a super-slack 64.9° head tube angle and a 76-77° seat tube angle. Moreover, the chainstays are 435mm long and the fork offset is reduced to 44mm. Therefore, the bike handles great when going up and down hills, as well as when pedaling all day long.
Ripmo also features plenty of clearance for 29″ tires and 185mm dropper post clearance. You also get bushings and bearings backed with a free life­time replacement, internal cable routing, a removable ISCG mount, and a downtube protector. All prerequisites to shred trails like never before.
The bike comes in six complete builds (plus frame only), including Deore, GX Eagle, SLX, XT, X01 Eagle, and X01 AXS groups.
Get it if you want to ride competitively or simply ride better than before as a member of the Ibis family.
Ripley / Ripley AF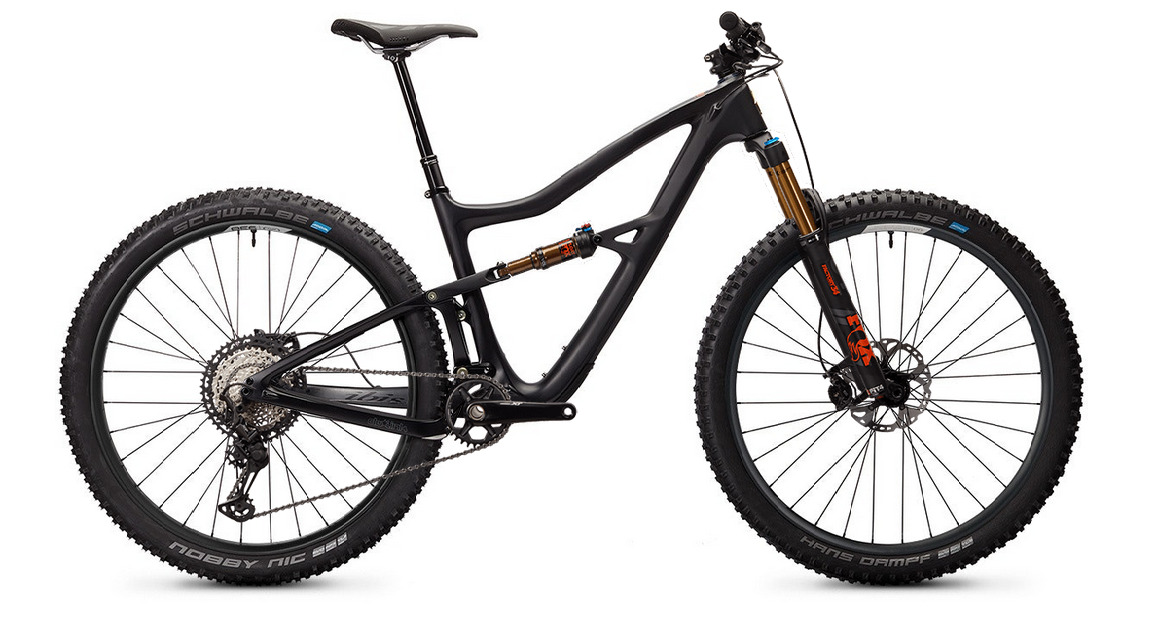 Ibis Ripley is a versatile short-travel trail bike that feels snappy, fast, and allows nimble handling on various terrain. It's available with a carbon or aluminum frame, DW-Link suspension, and gnarly 29″ wheels that know no boundaries.
If you're looking for a fast and responsive trail bike to rip all day long, Ripley is a great choice. Ibis redesigned it, making it longer, slacker, and steeper so it handles better than ever before.
Ripley features 120mm of DW-Link suspension with anti-squat properties, along with a 130mm fork. That makes it climbing and pedaling expert, but it's pretty capable when faced with descents as well.
Thanks to plenty of clearance in the frame, you can ride your Ripley with 29″ tires up to 2.6″ wide. That's plenty for any kind of terrain. This bike also boasts a removable ISCG mount, internal cable tunnels, and a replaceable downtube protector—so you can shred extra hard.
In well-known Ibis's fashion, you can build your Ripley with one of the six available builds. It's offered with Deore, GX Eagle, SLX, XT, X01 Eagle, and X01 AXS components.
Ripley is the ideal bike for riders who take the long route around the mountain and love fast, winding routes.
Mojo / Mojo HD5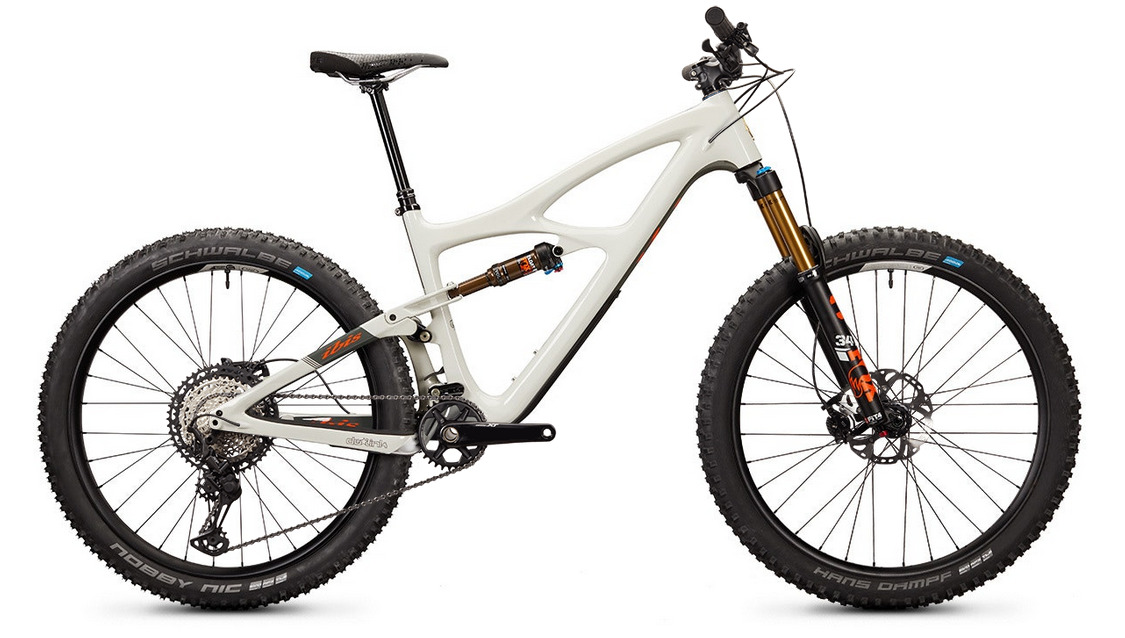 If you're an all-mountain or enduro enthusiast, Ibis Mojo and Mojo HD5 are the perfect bikes for your collection. Both bikes are built on a similar platform, but the end products are quite different in terms of geometry, suspension, and the intended purpose.
While both rigs are slack and aggressive, Mojo HD5 is much more so. Ibis Mojo has a 65.4° head tube angle and a 76.6° seat tube angle. Compare that to HD5's 64° head and 75.8° seat angle and you get a bike that's a lot more capable in enduro events.
Moreover, Mojo HD5 has a 25mm longer wheelbase in all sizes and 5mm longer chainstays, making it more stable when descending.
In terms of suspension, Mojo comes with a 140mm/130mm setup, whereas its big brother has 170mm/153mm of travel. Both bikes feature DW-Link technology and are traction tuned, so they are excellent climbers and descenders.
Both are available in several mid-range to high-end builds, including high-quality Shimano and SRAM groupsets, along with powerful brakes that stop you on a dime.
In short, Ibis Mojo can be described as an all-mountain play bike, whereas the Mojo HD5 is an Enduro World Series tested and team-approved beast.
For some extra reading, check out our review on Ibis Mojo 4 models and see the differences.
Hakka MX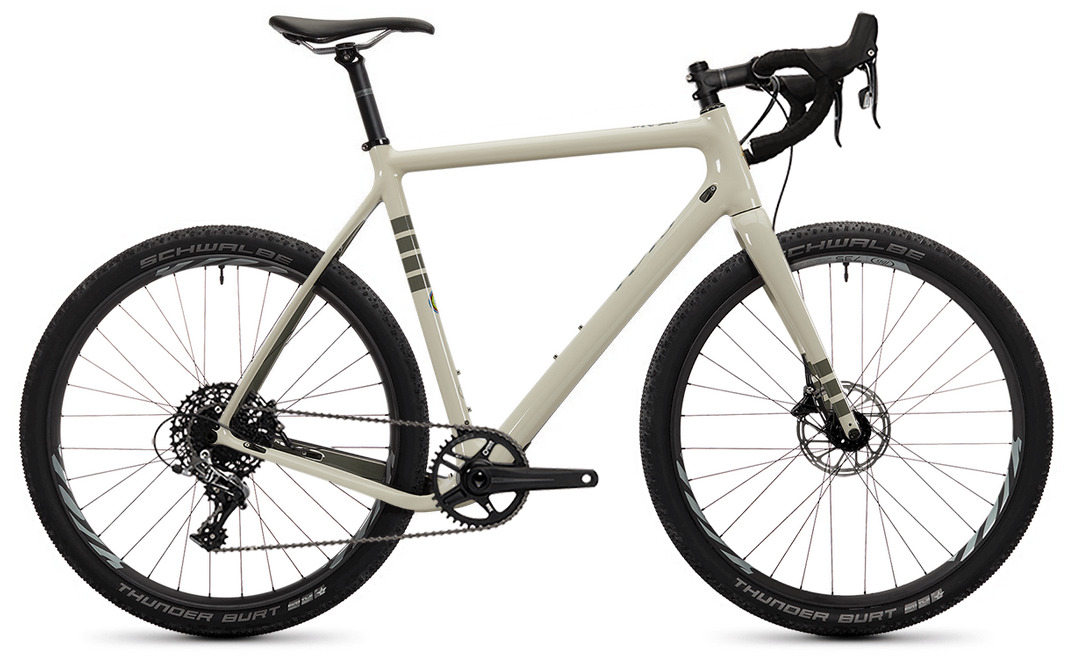 The Ibis Hakka gravel bike is a surprising addition to Ibis's mouthwatering selection of bikes. This is a versatile gravel grinder slash relaxed bikepacker that you can customize in multiple ways.
Of course, Hakka MX comes with a full carbon frame, complete with an ENVE G Series Carbon Fiber Gravel Fork. All cables are internally routed and the frame supports routing options for all types of drivetrains, including 1x, 2x, Di2, as well as routing for a dropper post.
If you like hardpacked gravel, Hakka lets you roll on 700c wheels with tires up to 40mm wide. On the other hand, if you prefer the road less traveled, you can switch to 650B wheels with up to 2.1″ wide rubber on them.
Like all proper gravel machines, this bike comes with flat mounts for disc brakes and 160mm rotors. You also get front and rear fender mounts so you don't need to have dirt in your eyes to enjoy some gravel.
When it comes to the components, Hakka MX is available with a SRAM Rival 1 or Shimano GRX groupset. If you're willing to bump the price up by around $850, you can also get a pair of ultra-lightweight carbon wheels.
Get Hakka MX if you want one of the best and the most versatile gravel bikes on the market, with a lightweight and race-ready setup.
FAQ
Does Ibis make good bikes?
Ibis makes some of the best bikes money can buy. This is a boutique brand focused on quality rather than quantity. As a result, the company produces only seven models, but these are all premium, race-ready rigs. If you want bikes built to perform, Ibis is the way to go.
How much is an Ibis bike?
The prices of Ibis bikes start at around $3,000-$3,500 for aluminum models and around $5,000 for carbon models. However, depending on which build option you choose, you could be paying up to around $11,500 for top-tier components such as SRAM XX1 and carbon wheels.
Where are Ibis bikes made?
Ibis frames are made in Asia, which significantly reduces the production costs and lowers the price of the final product. In 2018, Ibis tried producing a small number of Ripley LS frames in the US, labeled Carbon 831. However, there hasn't been new information regarding USA-made frames since.
What type of bike is Ibis Ripley?
Ibis Ripley is a versatile short-travel 29er trail bike that can do a little bit of everything. Ripley excels when it comes to climbing, descending, and pedaling, thanks to its unique geometry and balanced suspension. It's the right choice for riders who want to do a bit of everything.
Our Thoughts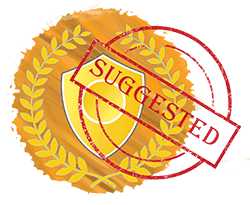 Ibis Cycles is obviously doing a lot of things right when it comes to building premium mountain bikes. It's not without a good reason that the brand has a cult-like following in the MTB community.
We love everything about Ibis bicycles, except possibly the price. But top dollar is what you have to pay to get race-ready carbon and aluminum bikes that are absolutely jam-packed with the latest cycling technologies.
If you have an enviable balance in your savings account or a good credit score, you won't regret buying an Ibis. It will help you become a much better rider and provide you with loads of fun no matter the type of riding you do.