Ibis Hakka MX is stiff, smooth, fast, and versatile. This highly-capable gravel bike can race, backpack, and complete long endurance rides. Is it worth the money? Let's find out.
The Hakka MX bike is Ibis's response to the unstoppable gravel obsession that's taking over the cycling world. This is a high-performance gravel machine built around a stiff carbon frame and equipped with capable SRAM or Shimano components.
Hakka MX is the successor of the Hakka cyclocross bike that Ibis sent to history a few years ago to meet the demands of the growing gravel trend.
The resulting Hakka MX is modern, light, compatible with 700c or 650b tires, and incredibly stiff. Use it for racing or bikepacking if its steep price tag fits your budget.
Ibis Hakka MX Feature Highlights
Ibis did some hard work to make Hakka MX as good as they could and justify the high price. As a result, this bike is jam-packed with advanced features that make it a phenomenal choice for aspiring gravel racers or bikepackers dreaming of long miles.
Lightweight Carbon Frame and ENVE Fork
The crux of the Hakka MX bike is its super-lightweight carbon frame coupled with the ENVE carbon gravel-specific fork that together weigh just 1,000g.
It has sculpted chainstays that provide plenty of tire and mud clearance, so it's ready for the most challenging gravel rides. This carbon frame is also one of the stiffest around, making power transfer incredibly efficient, but the riding experience a bit rough.
Modern Geometry
Hakka MX is based on the old Hakka cyclocross bike, but it had its geometry has been completely revamped in the process. It has a lower bottom bracket, longer chainstays, longer wheelbase, and a slacker front end.
Depending on the frame size, it has a 70.5–72° head tube angle and a 73.5–74.5° seat tube angle. These tweaks mean that Hakka MX is well-balanced for long days in the saddle and aggressive attacks on gravel racing days.
Oversized Bottom Bracket
This bike comes with an oversized T47 bottom bracket. It has the same diameter shell as the PF30 bottom bracket but incorporates threaded cups from traditional BSA-threaded BB's.
Since the BB is oversized, this means that the chainstays, down tube, and seat tube can be oversized and stronger as well. Threaded cups also prevent creaking that press-fit BBs are notorious for.
Disc Brakes and Fender Mounts
Unsurprisingly, Ibis Hakka MX comes with flat-mount hydro disc brakes with internally routed cables, as well as front and rear fender mounts. You'll be prepared for whatever the weather forecast throws at you.
700c or 650b Wheels
Thanks to the sculpted chainstays and plenty of clearance in the ENVE carbon fork, Hakka MX can roll on 700c or 650b wheels.
Specifically, you can run 700 x 40c or 650b x 2.1″ tires in the back and 700 x 50c or 650b x 2.25″ tires in the front. That's plenty of options for fast racing on smooth, hardpacked gravel or steady riding on more demanding off-road terrain.
Related: Why Gravel is the hottest trend
Two Unique Builds
The Hakka MX gravel bike is available in two complete builds, at two different price points. The first one comes with the SRAM Rival 1 groupset for $3,399 and the second one has the Shimano's gravel-specific GRX groupset for $4,399.
Both builds are available in three attractive colors — Bone White/Teal, Coal, and Fireball Red.
If you prefer to build your own Hakka from scratch, you can also get the stripped-down carbon frame and the ENVE G-Series carbon fork for $1,999.
Let's take a closer look at these options and see what they're all about.
SRAM Rival 1 Build
The SRAM Rival 1 build is the cheaper of the two and comes with Rival rear derailleur and shift lever, as well as Rival hydraulic disc brakes. At the moment, it costs $3,399, but it offers pretty decent value for your money.
The Rival 1 groupset brings you a Praxis Zayante Alloy crankset with a 30mm spindle and a 40t alloy ring. The cassette has a 10-42t gear range, so it's highly unlikely you'll run out of gears on any hill.
The Rival brakes are powerful, precise, and brake smoothly, so stopping power won't be an issue either.
The stock version of Hakka MX Rival comes with Ibis 733 Aluminum or Stan's Grail wheels which are tubeless-ready and shod with Schwalbe Thunder Burt or Maxxis Rambler tires, depending on the size.
If you're willing to pay more, you can get a carbon wheelset with the same tires on there. The handlebar and the seatpost are also aluminum, but you can get carbon here as well if you wish to.
The only disadvantage of both builds is that the handlebars have no flare. Some riders might like this, but we feel that a bit of flare would make the bike more controllable on technical gravel sections.
All in all, for the money, the Rival 1 build packs a strong punch, is race-ready, and the groupset does not really lack in any areas.
Related: Gravel vs CX – What are the differences?
Shimano GRX Build
The second build you can choose is the gravel-specific Shimano GRX groupset, which is the more expensive and the more capable option.
The groupset includes the Shimano GRX RX812 Shadow Plus rear derailleur and shifter, and the GRX RX810 hydro brakes.
This model comes with the same Praxis Zayante 40T crankset but the cassette is Shimano XT 11-42. Therefore, it might be a bit slower on the flats but has the same climbing capabilities.
The options regarding the wheels and tires are again the same. If you want to get a carbon wheelset, you can choose either Ibis S28 (650b) or Ibis D30 (700c). Both come with Ibis hubs as well.
A few more differences that justify the $4,399 price can be spotted on this build. The seatpost, stem, and the handlebar are all ENVE carbon. Therefore, you'll achieve some decent weight savings here.
It's also worth noting that both builds come with a 142mm x 12mm rear thru-axle and a 100mm x 12mm front thru-axle. The frame is also dropper post compatible, with internal cable routing ready.
Get this model if you want a more gravel-specific groupset and more carbon in all areas for a stiffer and more capable ride.
Jenson USA Exclusive Builds
Exclusive Builds are bikes built by Jenson USA's product team in collaboration with some of the biggest brands in the cycling industry, using handpicked parts. The aim is to create unique bikes that meet the specific requirements Jenson USA customers have.
Jenson USA recognized that their customers sometimes want a build kit that is not offered by most brands, so they set out to deliver it. While doing it, they focus on a blend of 4 important criteria:
Frames from reputable brands.
Using the latest geometry, materials, and components.
Focusing on performance and durability.
Offering the best bang for the buck.
If the two stock Ibis Hakka models above look good but don't meet your requirements fully, check out two Jenson USA Ibis Hakka Exclusive Builds below, assembled by riders for riders.
Related: Buying From JensonUSA
Two Ibis Hakka Models
Jenson USA offers two Ibis Hakka MX exclusive builds.
Both are built around the same carbon frame and fork, but with a slightly different list of specs.
The more expensive Hakka MX Shimano GRX comes at a full price of $5,333.75 and features a 2×11 GRX810 groupset, including GRX hydraulic brakes.
The wheelset is Revin Cycling G21 Carbon, which weighs just 1570 grams, which is outstandingly light. These are wrapped in Kenda Flintridge Pro, 700x40c tires, but the frame and fork have enough clearance for wider 27.5″ tires as well.
Other components, such as the handlebar, stem, and seatpost are Easton carbon, whereas the saddle is SDG Falcon.
The other build is a Shimano GRX 1X build, made with a GRX812 rear derailleur, a 42T crank, and an 11-42T cassette.
This model is priced at $4,399, so it's significantly cheaper than the one above.
It comes with a DT Swiss C 1800 Cross wheels that weight around 1,740g, but they still roll easily and accelerate quickly.
These are clad in Kenda Alluvium Pro GCT, 700 x 40c tires, but you can fit a 27.5″ wheelset and tires on this frame as well.
The handlebar and stem are provided by Salsa, whereas the seatpost is K-Alloy Uno, and the saddle is a comfortable SDG Radar.
All in all, it's an excellent bike for those who want a 1X setup that can take wider tires and attack gnarly gravel tracks.
Related: Best Gravel Bikes
Ibis Hakka MX Sizing
Ibis Hakka MX is offered in five frame sizes that fit a wide range of male and female riders: 49, 53, 55, 58, and 61cm.
Take a look at the table below to find the right size for your height:
| | | | | | |
| --- | --- | --- | --- | --- | --- |
| Frame Size | 49 | 53 | 55 | 58 | 61 |
| Height | 4'11″–5'4″ | 5'3″–5'8″ | 5'7″–6'0″ | 5'11″–6'2″ | 6'1″–6'6″ |
| Height (cm) | 150 – 163 | 160 – 173 | 170 – 183 | 180 – 188 | 185 – 198 |
Final Thoughts
Ibis has hit the nail on the head with the Hakka MX gravel bike. It's a high-performance gravel machine that feels stiff, fast, and efficient.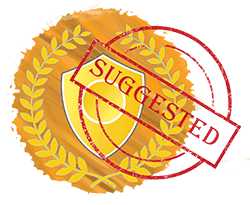 It's one of the lightest gravel bikes out there in this price range, weighing in at around 8kg without the pedals.
Though it comes with precise and quick handling, Hakka MX lacks a bit in the comfort department. But it's not so much that it becomes a deal-breaker.
If you want a gravel bike with race-inspired performance and an adventurous spirit, we definitely recommend it to anyone looking for a top-of-the-line ride.