Ibis Ripmo is slack, long, fast, and versatile. This long-travel carbon bike will make short work of the most challenging all-mountain or enduro courses you can find.
The new Ibis Ripmo is a bike that will allow you to rip more than you thought possible before. Though this wordplay is not actually how Ripmo got its name, we believe it depicts what this bike is about quite well.
Ripmo presents a blend of characteristics from Ibis Ripley and Ibis Mojo, which is where the name comes from. This is a beefy, long-travel 29er with 160mm of travel in the fork and around 145mm in the shock. It's quite easy to recognize it on the trails because of Ibis's DW-link suspension and because it will usually be taking a harder line than you.
Ibis is known for making premium bikes and offering them with premium price tags, which is a picture Ripmo fits as well. So let's take a closer look at the ups and downs of this bike and figure out if the value reflects the high-digit price.
Ibis Ripmo Key Features
As always, Ibis has thought about everything when designing the Ripmo. This bike comes with a long list of clever features and thoughtful details that will make your time on the trails more productive.
Progressive Geometry: Ripmo has a steep 76° seat tube angle and a slack 64.9° head tube angle, combined with a 44mm offset fork. This creates a layout that works both when climbing and descending.
Traction Tune: Front and rear suspensions are tuned to deliver the most traction possible on a variety of terrain.
Coil Compatible: Ibis Ripmo is compatible with both air and coil shocks.
Large Dropper Post Clearance: Ripmo has a straight seat tube that lets you fit a 185mm dropper post.
Improved Tire Clearance: Enough room for up to 2.6″ wide tires.
Ibis uses both bushings and bearings on Ripmo, depending on where either of the two makes more sense.
All models are built around a lightweight carbon Ibis Ripmo frame that tips the scale at 6.3 lbs.
Customizable build kits: Choose suspension, wheels, tires, and the saddle.
Removable ISCG mount that lets you add or remove a chain guide per your own needs.
Related: Full Review of Ibis Cycles
Ibis Ripmo Review
Ibis Ripmo is a breathtakingly beautiful bike that's the ideal purchase for professional riders and amateurs with high hopes and even higher standards. It's available in five unique builds with a price that starts at $4,100 and tops at $10,999. Additionally, you can get an Ibis Ripmo AF with an aluminum frame for quite a bit less.
Almost all models can be customized in the most important areas (suspension, wheels, tires, and saddle), so these are not final prices if you don't want them to be.
Wherever you look, you'll see mid-range and high-end components from brands like SRAM, Shimano, Fox, Maxxis, Cane Creek, and WTB.
Full Carbon Ibis Ripmo Frame
All five Ibis Ripmo builds come with ultra-lightweight carbon frames that weigh only around 6.3 lbs. and have a distinctly Ibis look.
The Ripmo frame is modern, has progressive geometry, and a host of smart solutions that will make all the difference when ripping the trails.
The Ibis Ripmo frame features 148mm rear and 110mm front BOOST axles, a threaded bottom bracket, a removable ISCG adapter for a chain guide, and full internal cable routing with internally molded tubes for easier cable guidance.
Ibis is available in two colors aptly named Bug Zapper Blue and Star Destroyer Gray, as well as four frame sizes. The frame also comes with a 7-year warranty and a lifetime warranty on the bearings and bushings.
Five SRAM and Shimano Build Kits
Ibis Ripmo comes in five different builds that mainly differ in drivetrains, brakes, suspension, and wheels. The available groupsets include:
Shimano Deore – $4,399
Shimano SLX – $5,199
SRAM GX Eagle – $5,499
Shimano XT – $5,899
SRAM XX1 AXS – $10,999
Read more: Bike Groupsets
In addition to the five complete Ripmo builds, Ibis also offers the frame-only option for those who want to get a personalized trail machine, which can be yours for $2,999.
Looking at the available builds and groupsets, we can conclude that Ibis Ripmo is a trail bike that can meet the needs of riders with different skill levels. Amateurs, enthusiasts, and pros can use Ripmo to set PRs and test their limits.
However, these builds don't differ only in regards to groupsets. The Deore and SLX builds feature aluminum handlebars, whereas the other three builds have carbon.
All builds have dropper posts with 125mm, 160mm, or 185mm of travel, depending on the frame size, which is quite a lot. This is possible thanks to straight and steep seat tubes that don't create limitations.
The brakes differ depending on the build, but all versions come with 200mm front and 180mm rear rotors, which will deliver significant stopping power on rugged trails.
Trail-Specific Customizable Suspension
Ibis Ripmo is an all-mountain/enduro bicycle, which becomes pretty self-explanatory when you look at the suspension it comes with. The 160mm fork and the 145mm rear shock are capable to forgive you if you make a wrong line choice while descending. Still, due to the progressive geometry, Ripmo can also be ridden as a pure trail bike.
All of the builds, except for the XX1 AXS come with a DVO Onyx D1 fork and a DVO Topaz T3 Air shock. The most expensive build boasts a 2021 Fox Float 36 Grip 2 Factory Series fork and a 2021 Fox Float Factory Series shock. Of course, the suspension is built around Ibis's DW-Link technology, which has anti-squat properties that improves climbing and power transfer while pedaling.
As is the case with other components, you can choose the more expensive 2021 Fox Float setup with all builds, for a hefty increase in price.
Related: Best Mountain Bikes
Burly 29″ Wheels and Beefy Tires
All builds roll on Ibis S35 Aluminum 29″ wheels with Ibis hubs, except for the XX1 AXS build which comes with the carbon version of these wheels and Industry 9 Hydra hubs. However, you can choose carbon wheels with any build if you're willing to pay more.
There's not much to say about the wheelset except that it is light, stiff, and that it works. The Industry 9 Hydra hubs are exceptionally loud, which can be a disadvantage or an advantage, depending on your preferences. Personally, we love when our hubs sound like a swarm of killer bees.
The wheels come with Maxxis Assegai 29″ x 2.5″ tires with 120 tpi, though you can swap them for a combination of Schwalbe Hans Dampf (F) and Noby Nic (R) 2.6″ wide tires, without affecting the price tag.
These tires provide sufficient traction no matter the terrain or the surface. The geometry and the position of the rider put plenty of weight on the cockpit, so the front tire bites the ground quite well and doesn't wander around too much.
Steep and Long Geometry
The geometry of the new Ibis Ripmo is modern, progressive, and more daring than before. It can be described as long, low, and slack, which are just the words you want to hear if you plan to storm a technical descent or win a trail race.
The Ibis Ripmo frame comes with an ultra-slack 64.9° head tube angle combined with a steep 76–77° seat tube angle. The result is a bike that descends well but keeps the rider centered and the weight balanced for good climbing performance.
In addition to that, Ripmo has 435mm chainstays and a pretty short seat tube. Therefore, the wheelbase is long and the bike lets you go very low when descending, which will give you loads of control.
While Ibis declares Ripmo as an enduro rig, we wouldn't really use it for full-on enduro riding. Instead, its geometry makes it ideal for all-day trail riding, hard climbs, and unforgiving descents.
See More: Best Mountain Bike Brands
Ibis Ripmo Sizes
Ibis Ripmo comes in four frame sizes that fit a wide range of riders. This bike has a longish reach, but the steep seat tube angle will bring you forward sufficiently so you don't feel like the front end will end up in the clouds while climbing.
To give you an idea, the Small frame size has a 433mm reach and a 609mm stack, whereas the X-Large frame size features a 500mm reach and a 640mm stack.
If you want to choose the frame based on your height, you can consult Ibis's size chart below:
Small: 5'0″–5′ 5″ / 152–165CM
Medium: 5'4″–5′ 9 / 163–175CM
Large: 5'8″-6'1″ / 173–185CM
X-Large: 6'–6'6″ / 183–198CM
How Does Ripmo Compare to Other Bikes?
Ibis makes a variety of 27.5″ and 29″ full-suspension trail bikes suitable for different types of riders and intended for different riding styles. If you're in two minds about an Ibis Ripmo and another bike, the comparisons below will help you make a better choice.
Ibis Ripley vs. Ripmo
Both Ibis Ripley and Ripmo are capable full-suspension trail bikes. However, they differ in the amount of travel.
Ripmo has 160mm in the front and 145mm in the back, whereas Ripley comes with 130mm in the front and 120mm in the back.
Other than that, they are pretty similar. The frame design and the geometry are alike and both bikes roll on 29″ wheels.
Ibis HD4 vs. Ripmo
These two bikes are pretty different, considering that Ripmo has 29″ wheels and Ibis HD4 is a 27.5″ bike.
Ripmo has a steeper seat tube angle, so it is a bit more capable when climbing, but HD4 is more playful and more versatile.
In terms of travel, the two bikes are pretty similar, though Ibis HD4 delivers more in this regard.
Ibis HD5 vs. Ripmo
Ibis Mojo HD5 is a long-travel 27.5″ bike that's built for enduro and all-mountain challenges. It has a 170mm fork and a 153mm shock.
Compared to it, Ripmo is a more versatile trail bike with slightly shorter travel and bigger 29″ wheels. Ripmo is not as snappy as HD5, but it has much better rollover capabilities thanks to the bigger wheels.
Ibis Ripmo vs. Yeti 5.5
At first glance, Ibis Ripmo and Yeti SB5.5 are very similar bikes. Both have 160mm of front travel, but Yeti 5.5 has 140mm of rear travel, which is 5mm less than Ripmo.
Both bikes also roll on 29″ wheels and weigh approximately the same. However, the geometry differs as Ripmo has a slacker head tube angle and a steeper seat tube angle.
Therefore, it is a more versatile bike overall, able to climb and descend equally well.
Orbea Occam vs. Ibis Ripmo
The main difference between these two bikes is that Orbea Occam is available with an aluminum or carbon frame, whereas Ibis Ripmo comes only with a carbon frame.
Occam is equipped with a 140/150mm fork, which is less than Ripmo's 160mm fork. Though both bikes are 29ers, Ripmo is more capable and more versatile because of that.
Occam can be described as an all-around long-travel trail bike, whereas Ripmo is capable of tackling enduro and all-mountain routes as well.
You Might Also Ask
Let's answer some of the questions about Ibis Ripmo that you've been asking us frequently lately!
Final Thoughts: Should You Buy Ibis Ripmo?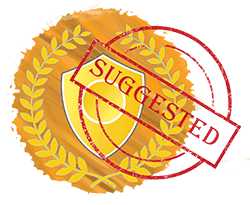 Ibis Ripmo is definitely one of the best trail bikes out there. It is a well-rounded shredder with aces up its sleeves both on steep climbs and even steeper descents.
Ibis Ripmo is not affordable, but keep in mind that this is a high-end carbon bicycle. It's good that Ibis makes it in five unique builds, so both enthusiasts and pros can choose just the right setup.
If you are a versatile rider who doesn't shy away from any type of challenge, we'd say that Ibis Ripmo has the potential to become your favorite rig and the preferred daily driver.
On top of that, it has an elegant frame, attractive colors, and nicely balanced specs, making it the epitome of a modern trail and all-mountain bike.
There are no comments yet, add one below.