In short, Salsa Warbird is one of the best gravel racing bikes money can buy right now. Every part of it was designed to get you over the roughest possible roads in the shortest amount of time.
We'll take a closer look at this top-end gravel racer and its available builds. The beauty of Salsa Warbird is that the prices of the available models range between $2,000 and $5,700, so almost anyone can afford them.
Plus, the Salsa Warbird frameset is available as well, so you can start building from scratch and make this unique bike truly your own.
Is this the right bike for you and is it worth your money?
Find out in our Salsa Warbird review!
Overview
Who is this bike made for? Simply speaking, Salsa created the Warbird for beginner, intermediate, and professional riders who wanted to stay away from paved roads and traffic but still be able to ride fast and get the adrenaline going.
This is a light and lively bike, quick to respond to commands and power input, even when loaded with three water bottles and several bike bags.
If you're looking for a reliable and competent machine to race, travel, complete gravel events, or simply ride for joy, Salsa Warbird will make you grin from ear to ear.
Gravel or CX – that's the question
Different Builds
Salsa Warbird is available in 10 different builds plus the bare carbon frameset. The build you choose dictates the price, as well as what the bike will be capable of.
Let's start from the Salsa Warbird frameset and the cheapest Tiagra option and work our way up to the flagship Warbird GRX 810 Di2 model.
Warbird Carbon Frameset
MSRP $1,999
If none of the 10 available Warbird builds quite meet your needs, you can go one step backward and get the Salsa Warbird carbon frameset. It's a blank slate that you can turn into your own unique piece of art.
Why should you consider building your future bike using this frameset? Here are a few reasons:
Class 5 Vibration Reduction System
Interior Junction Control Molding Technology
Waxwing Deluxe Fork
Gravel Racing Geometry
Dual Wheel Size Compatible
Generous Mounting Possibilities
The Salsa Warbird frameset is made from a high-end carbon fiber frame and a deluxe carbon fork compatible with flat-mount disc brakes. 
At the forefront of the frame is the Class 5 VRS technology which improves comfort and handling though specially-shaped seatstays that flex under tension.
The Salsa Warbird frameset can be fitted with a BB86 PressFit bottom bracket and offers clearance for 700c x 45mm or 650b x 2.0″ tires. Both are characteristic of top-end gravel bikes.
The frame alone weighs just 3 lbs, whereas the entire frameset weighs around 4 lbs (depending on the size), which is pretty sweet.
If you want a frameset to build a bike with comfortable yet fast gravel racing geometry, plenty of tire clearance, and generous eyelets for cages and bags, the Salsa Warbird frameset is a good place to start.
Warbird Carbon Tiagra
MSRP $1,999
Salsa Warbird Carbon Tiagra is the most basic model of this gravel racing bike that you can get. This is a 2019 model equipped with the latest Shimano Tiagra 4700 parts that share a lot of elements with the more advanced 105 groupset.
The Tiagra group offers a 2x drivetrain with 20 gears. A compact crankset and an 11-34T cassette are a good compromise for hills, flats, gravel and paved roads.
TRP Spyre-C flat mount disc brakes clamp 160mm rotors front and back to provide reliable on-demand braking power.
Salsa Warbird Tiagra might not be the best choice for high-intensity gravel races, but it is still built to stay on the gravel. Its Maxxis Rambler 700c x 40mm tires are tubeless-ready and a great match for the WTB ST i23 wheels.
If you're aiming to complete gravel centuries, enter gravel events, and do fire road and paved road riding, this Warbird build will more than fulfill those needs.
Carbon Apex 1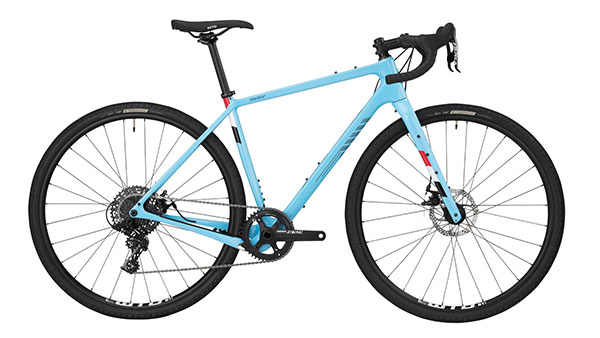 MSRP $2,599
For 2020, Salsa decided to introduce the Warbird Apex 1 build in two attractive color schemes: light blue and white. It's the only build that comes in multiple colors, which works heavily in its favor.
The SRAM Apex 1 groupset that this bike comes with is pretty similar to Shimano Tiagra in terms of weight and performance. However, this is a 1×11 drivetrain, which makes it a lot more suitable for harsh gravel and dirt riding.
Salsa Warbird Apex 1 offers sure-shifting performance, low weight, comfort, control, and speed at an acceptable price point.
The cassette has an 11-42T range and is paired with a 42T crank. The brakes are the same TRP Spyre-C seen above, which is a decent choice in this price range. They're easy to service and maintain.
Our Salsa Warbird review also discovered that this build comes with WTB ST i23 rims wrapped with Teravail Cannonball 700c x 42mm tires. They're built from a durable compound and are tubeless-ready.
This build is an excellent choice for all-road rides, as well as experienced gravel riders who need dependable components at a reasonable price.
Carbon 105
MSRP $2,899
The Shimano 105 groupset is where real gravel racing performance begins. In my opinion, this build provides the best possible value for money for serious gravel racers and recreational cyclists.
The entire drivetrain, to the last bolt, is composed of 105 parts. The combination of a compact crank and an 11-32T cassette is made to go fast no matter the terrain. The Shimano 105 hydraulic disc brakes are a big step up from TRP Spyre mechanical discs.
Salsa Warbird 105 is painted white with red, light blue, and dark blue details — hard to resists. Like all other builds, it has room for three water bottles, a top tube bag, and additional cages on the fork.
Therefore, it can carry all the gear and water you need for long rides.
This Salsa Warbird's DT Swiss C 1800 rims are light and fast. They're wrapped with 40mm Maxxis Rambler TR tires that can tackle tarmac, dirt, or gravel.
Bikepacking, touring, gravel racing, or pleasure riding? Salsa Warbird Carbon 105 can do it all.
Carbon GRX 600
MSRP $3,199
Do you want real, raw, and uncompromising gravel performance at a reasonable price? If the answer is yes, you should check out this build. It comes with Shimano's gravel-specific GRX 600 groupset built exclusively for rough terrain and dusty conditions.
This is a 2x group with 22 gears, featuring a subcompact 46-30T crankset. The front and rear mechs are Shimano RX810 that provide seamless shifting no matter the setting.
These are coupled with Shimano RX400 hydraulic disc brakes that are also gravel-specific. They're made to provide undiminishing performance in wet and muddy conditions when you need it the most.
Salsa Warbird GRX 600 does not come with a dropper post but can be fitted with one (that goes for all Warbird models). You should do it if you want to extend your gravel performance even further.
Get it if you want the cheapest gravel-exclusive Salsa Warbird build. It can take you racing, traveling, or just having fun.
Carbon Force 1 650B
MSRP $4,399
As I've mentioned in the Salsa Warbird frameset overview, this bike is compatible with either 700c or 650b wheels. The Warbird Carbon Force 1 is the cheapest 650b model Salsa has on offer.
It rolls on WTB KOM Light i23 rims and WTB Byway 47mm tires. This set is tubeless-ready and made to be as durable as possible. Combined with Salsa's Class 5 VRS technology, you won't even feel fist-sized rocks when you storm over them.
Another feature that tells you this Warbird is made for gnarly gravel courses is the SRAM Force 1x drivetrain. SRAM's unique 10-42T cassette is fast on flats and efficient uphill.
The brakes and rotors are also SRAM Force 1, hydraulic discs, of course. Size 56cm weighs just 19 lbs, which is excellent for a burly gravel bike.
So if you intend to stick to gravel and dirt roads and tackle rough terrain, Salsa Warbird Force 1 with 650b wheels will get you wherever you need to be.
Carbon GRX 810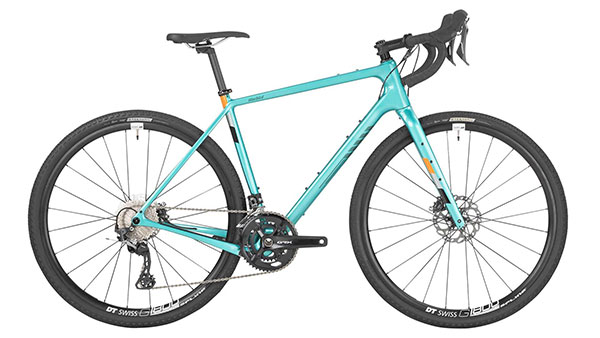 MSRP $4,099
Salsa Warbird GRX 810 is a purebred gravel racing machine for serious gravel riders or those who aspire to call themselves that.
As you can guess from its name, this build is made with Shimano's GRX 810 groupset which is durable and precise when put face to face with common adversities on gravel roads.
It's painted black with yellow and turquoise details which makes it stand out in any setting. Of course, all cables are completely internally routed and mounting points abound.
Salsa Warbird's gravel racing geometry includes a slacker 70.75° head tube angle and a longer wheelbase, which will put you at the front of the pack.
If you plan to use Warbird GRX 810 for traveling, it's good to know it is fender and rear rack compatible. If you plan to use it for racing, it's good to know it is light and lightning fast!
Ultegra Di2
MSRP $5,399
Learn about the benefits of electric shifting and be faster than ever before with Salsa Warbird Ultegra Di2. This bike is purpose-built for gravel racing, which means that it is incredibly fast and efficient.
Its main selling point is definitely the Ultegra Di2 electric groupset that makes shifting smooth, precise, and effortless. It's built around a 2×11 drivetrain with a compact crankset and an 11-32T cassette. Good for gnarly or smooth gravel.
The Ultegra Di2 package includes hydraulic disc brakes as well, which are one of the best money can buy at the moment.
Another highlight of this Salsa Warbird model is the gray Zebra paint job with yellow details — it looks unique and attractive.
Finally, this Warbird rides on slimmed-down DT Swiss CR 1600 rims and 40mm Maxxis Rambler tires. These are the same tires found with the Tiagra build, which is a bit odd.
All in all, if you want one of the best-equipped Salsa Warbird models for high-level gravel racing, the electric Ultegra Di2 build will check most of your boxes.
GRX 810 Di2
MSRP $5,699
Let's wrap up our Salsa Warbird review with the best of the best build you can get — Carbon GRX 810 Di2. If you're a gravel racing aficionado, these words and numbers have probably already made your mouth water.
Shimano GRX 810 Di2 groupset has been developed exclusively for gravel racing. It's a refined electric group that ensures timely and precise shifting with long-lasting batteries and durable construction. Just what you need for long and rough rides.
Salsa Warbird GRX 810 Di2 is the flagship build that costs a lot but justifies its price with speed, comfort, reliability, and efficient performance.
The RX810 hydraulic disc brakes will stop you on a dime (or is it better to say on a pebble?) anytime and require minimal adjusting and maintenance even when regularly used and abused.
The wheelset is the same as on the Ultegra Di2 build, though the tires are 42mm Teravail Cannonball. They're tubeless-ready and ideal for gravel, fire road, and dirt challenges.
If you don't mind spending a lot of money when you know it will return to you in the form of speed and fun, you should not have any second thoughts about the Salsa Warbird GRX 810 Di2.
User Reviews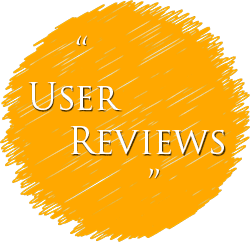 How do you know a company has nailed the concept and the design of a particular bike? One of the tell-tale signs is when customers rate it with
nothing but 5-star reviews. 
That's the case with the Salsa Warbird bicycle. All of the builds on their website have clean 5-star reviews. Mind you, Salsa does not delete bad reviews, some of their other bikes have 3-star reviews and even lower.
Riders who bought one of these bikes describe them as light, fast, stable, and comfortable. Many also point out that Warbirds have replaced all other bikes they have in their garage and get ridden the most.
Even Salsa Warbird Tiagra, the cheapest build, rocks the perfect score. It's a basic build, but it's excellent for beginner and intermediate riders who don't have crazy-high expectations.
As one interviewer said: There are more expensive bikes out there with exotic setups, but this does everything you want without breaking the bank.
Sizing
Salsa Warbird frames are pretty easy to fit as they come in SEVEN different sizes. This is more than most other manufacturers out there offer, so the chances you'll get the wrong size are smaller.
Salsa provides size recommendations based on height, which is also a plus, as more and more companies skip this step nowadays.
Check out the chart below to find the right size:
| | | |
| --- | --- | --- |
| Frame size | cm | ft |
| 49 cm | 142 – 157 | 4'8″ – 5'2″ |
| 52.5 cm | 155 – 165 | 5'1″ – 5'5″ |
| 54.5 cm | 162 – 173 | 5'4″ – 5'8″ |
| 56 cm | 170 – 180 | 5'7″ – 5'11" |
| 57.5 cm |  178 – 188 | 5'10" – 6'2″ |
| 59 cm |  185 – 193 | 6'1″ – 6'4″ |
| 61 cm | 190 + | 6'2″ + |
As you can see, Salsa Warbird fits a wide range of heights. It's suitable both for very short and for very tall riders. The smallest frame (49cm) has a different head tube angle and very low standover height, so it suits riders with short legs and a short torso.
Which Is the Right Model For Me?
Choosing the right Salsa Warbird build basically boils down to how flexible your budget is.
Salsa has made Warbird around a comfortable and efficient carbon frame, which does not change no matter how low or how high you go along the price scale.
However, the components and their precision, effectiveness, and applicability for gravel racing do change. You also need to consider whether you'll be better off with 700c or 650b wheels and tires.
Other Series
Recreational, Intermediate, or Pro?
If you're a recreational gravel rider looking to have fun and stay away from traffic, Tiagra and Apex 1 groupsets will do the job more than well enough. But, 105 will give you more precision and more durable performance.
If you're an intermediate rider and wish to enter gravel events and ride competitively, nothing less than Shimano 105 will quench your thirst.
Of course, if you don't mind spending $5K+ on a Di2 setup, why not rock the best Warbird money can buy? It will certainly pay itself off in pleasure and results if you take it racing.
See you when the dust settles down!