The Salsa Rangefinder is Salsa's brand-new line of affordable 27.5+ and 29″ hardtail trail bikes available in two different builds with quality components and a performance-oriented aluminum frame.
Rangefinder sits right next to the Timberjack line in terms of prices and components. It's intended for recreational and all-around MTB riders who need a dependable bike at an accessible price.
There are two complete builds available, Advent X and Deore, each in two wheel sizes (27.5+ or 29″). Therefore, there are four models in total.
All Rangefinder models share the same 6061-T6 aluminum frame with double and triple-butted tubing and slack 68° head tube angle. A dropper post is also included on all four Rangefinder bikes.
Another unchanging feature is the 120mm air front suspension that puts Salsa Rangefinder in the XC/Trail category, which is the type of riding most MTB enthusiasts stick to.
Let's take a look at the nitty-gritty of each of the four available models and find out whether this is the right choice at the right price for you.
Salsa Rangefinder Deore 27.5+
MSRP $1,699
Salsa describes the Rangefinder line as a "confidence-building trail hardtail, designed to deliver thrills on local single-track or venture into unknown territory without hesitation."
The Deore 27.5+ model has a list of features that are impressive for this price range, and will give you confidence and comfort on new terrain. This bargain of a hardtail bike rolls on massive 2.8″ wide Maxxis Rekon tires and offers a dropper post for just over $1,000.
The SR Suntour XCR 34 Air fork gives you 120mm of travel and is also considered to be a fantastic value at this price.
This Salsa Rangefinder sports a 1×10 Shimano Deore drivetrain with a massive 11-46t cassette. In addition to that, it comes with Shimano's MT200 hydraulic disc brakes. The combination is an excellent choice for more technical trails, climbs, and descents.
Even at this price, Salsa offers a dropper post and the Rangefinder Aluminum frame features internal cable routing for the dropper, shifters, and brakes.
To put it in plain words, Salsa Rangefinder is a no-brainer if you are a newcomer to the trails or you just want a bargain MTB for bike packing or all-around explorations.
Salsa Rangefinder Deore 29
MSRP $1,499
The Rangefinder Deore 29 build has almost the same features as its shorter brother above, except the wheels and the tires.
It's built around the same trail-oriented aluminum frame with a 68.5-degree head tube angle, a 74.5-degree seat tube angle, and 439mm long chainstays.
Rangefinder's stem is short and the top tube is long, which gives you excellent maneuverability and puts you in an actionable position over the bike.
Rangefinder Deore 29 has 11 gears and the same MT200 hydraulic disc brakes. The fork is different from the 27.5+ model, as the Deore 29 sports a SR Suntour XCM32 Coil.
The difference is noticeable in the bigger wheels and tires. The rims are WTB ST i30, wrapped with Maxxis Rekon 29 x 2.6″.
The only apparent downside of the Rangefinder line is the Shimano MT200 10x141mm quick-release rear hub, but not everything can be perfect at this price.
All in all, if you want a capable 29er trail bike with utility in mind, you will not be disappointed no matter your level of expertise.
Rangefinder Advent 27.5+
MSRP $1,099
In contrast to previous years, the Salsa Rangefinder family isn't as upgrade-driven as it was before. Instead, Salsa has created new and different models in the Advent 27.5+ and Advent 29 that are the same price as the Deore models. But with different wheels, components, and more, you will get a bit of a different ride feel between the Advent and Deore frames. Here's what makes them so different.
Firstly, this Rangefinder sports a microSHIFT Advent X drivetrain with a 1x crank and a 10-speed cassette. This is a much more preferred option by experienced trail riders due to the range of gears it provides.
The SR Suntour XCM 32 Coil fork is newer, lighter, and improved as well. It gives you 120mm of travel, lockout function, preload adjustment, and a 15×110 boost thru-axle.
Moving on to the wheels, tires, and brakes — they're the same as on the Deore model. Shimano MT400 (front) and Shimano MT200 (rear) 27.5″ rims and 2.8″ Maxxis Rekon tires with MT200 hydro brakes.
A good thing about the entire Salsa Rangefinder line is that it is backpacking ready. The frame allows for two water bottles, a top tube bag, and an additional utility mount on the bottom of the down tube.
Therefore, you can easily outfit it for longer daily rides or multi-day backpacking adventures in the area or in a different state.
Rangefinder Advent X 29
MSRP $1,049
Want bigger tires and bigger capabilities for the same amount of money? Then get the Salsa Rangefinder Advent X 29.
This final Rangefinder build shares the same wheels and tires with the Deore 29 model. The 2.6″ wide Maxxis Rekon tires will get you over any root, rock, puddle, or bump that pops up in front of you.
One of the advantages the Rangefinder line has over other trail hardtails in the same price range is the dropper post. It makes this a versatile MTB that can climb and descent.
It can be used for short and aggressive trail loops or long and steady XC rides and adventures. Like all other builds, this one can also carry a lot of water and gear and sustain you for long periods of time.
High-tech MTB solutions come at a low price nowadays, and you can take advantage of it with Salsa Rangefinder Advent X 29.
Sizes
Salsa Rangefinder models are characterized by sloping top tubes that provide lots of standover clearance, so inseam length shouldn't be a problem even for very short riders.
Salsa makes Rangefinder in 5 sizes and provides frame size recommendations based on rider height. Consult the chart below to find yours!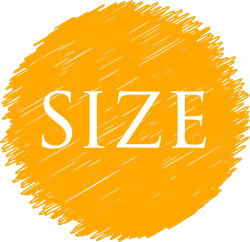 XS: 157cm – 168cm
SM: 160cm – 175cm
MD: 173cm – 183cm
LG: 180cm – 191cm
XL: 188cm – UP
Similar Models
Salsa Rangefinder vs Salsa Timberjack
Both the Rangefinder and Timberjack are aluminum trail bikes with hydraulic disc brakes and solid front suspension.
However, the Timberjack has a bit more versatility with a 1×11 drivetrain as opposed to the Rangefinder's 1×10, and the Timberjack is about 1.5lbs lighter weighing in at 30lbs.
But perhaps the biggest difference between the two frames is that the Rangefinder includes a dropper post whereas the Timberjack is rigid.
Salsa Rangefinder vs Santa Cruz Chameleon
The Santa Cruz Chameleon is a premium hardtail mountain bike compared to the Rangefinder's mid-range value.
Starting at $1799 for the aluminum Chameleon D, you will get frame material choice, adjustable dropouts, 27.5+ or 29" wheels and tires, and 120mm or 130mm of travel in the Chameleon line.
The Rangefinder is much more limited, but that's why it's so much cheaper. Both bikes include valuable components and high-performing features great for beginners, experts, and everyone in between. The price is the biggest factor here.
Salsa Rangefinder vs Norco Storm
The Norco Storm is the cheapest mountain bike of the lot, coming in at just $719.00 for the Storm 5.
However, the Norco Storm is a much more casual mountain bike than the Salsa Rangefinder. The Rangefinder can handle gnarly trails and steep drops. However, Norco Storm is designed for casual trail riding with its 2.25" tires and mechanical disc brakes.
The Storm also has less travel in its front suspension (100mm to the Rangefinder's 120mm), and comes with only 7-speeds as opposed to the Rangefinder's 10.
Which is the Right Rangefinder For Me?
If you're an entry-level rider or a trail and MTB enthusiast, you probably like what the Salsa Rangefinder has to offer for $1,100. But which one should you choose?
Basically, you should answer three questions:
What's your budget?
1×10 or 1×12 drivetrain?
27.5″ or 29″ wheels?
Other Salsa overviews
If you have an additional $200 to spare, we recommend getting the more expensive build. The SX Eagle groupset offers a big bump in gear range and precision, and the difference in suspension performance is noticeable.
If you want more grip, faster acceleration, and more nimble handling, get the 27.5″ wheels. However, if you want to descent more, run over obstacles with more ease, and pick up more speed, then 29″ wheels are for you.
Whichever way you choose to go, Salsa Rangefinder models are a deal that's worth the price.