The all-new Salsa Timberjack is a do-it-all aluminum hardtail that you'll reach for when you don't quite know what kind of riding you'll do that day. The Timberjack feels at home be it long-distance bikepacking or rowdy trail shredding.
Salsa entered 2021 strong with an important update to one of its most popular aluminum hardtail bikes. The Timberjack received modernized geometry, more mounting points, updated dropouts, and value-packed components.
Despite the major improvements, Salsa didn't tamper with Timberjack's well-loved underlying personality.
It still boasts 29 x 2.6″ or 27.5 x 2.8″ wheel and tire options, adjustable dropouts, geared and single-speed compatibility, 130mm of front travel, and bikepacking DNA.
Keep reading as we share our thoughts about the Timberjack and take a deep dive into its specifications and versatile features.
Salsa Timberjack Main Features
There's no doubt that Timberjack is the most capable and the most universal hardtail bike in Salsa's lineup. Its list of features goes on and on to include modern, rider-oriented solutions such as:
Double- and triple-butted aluminum tubing
Low, long, and slack modern geometry
130mm suspension fork
Adjustable long-travel dropper post
Single-speed or geared drivetrain/dropout configuration
Bottle and rear rack mounts
Multiple wheel and tire options
In addition to all of these features, Salsa Timberjack has another thing working in its favor—a very competitive price point. You can get a complete build for anywhere between $1,699 and $2,499, depending on the specifications, which is within the budget of most beginner and intermediate riders.
This bike comes available in eight complete builds—six geared (1×12) and two single-speed. You can also choose one of the two frame-only options, aluminum or titanium if you want to build your own rig.
Let's now take a closer look at some specs and features we appreciate the most.
Aluminum Frame and Progressive Geometry
The biggest improvements that the new Timberjack received have to do with the frame and the geometry.
The hardtail frame is made with double- and triple-butted 6061-T6 aluminum tubing with mounts for three water bottles, a top-tube bag, and a rear rack. It also features full internal cable routing, including dropper post routing.
Related: Best Hardtail Mountain Bikes
One notable difference compared to the 2020 version is a shorter seat tube that allows you to fit a longer dropper post and stay further apart from the bike when descending. This has also resulted in a lower standover clearance, but that also means there is less room in the front triangle for a frame bag.
When it comes to geometry, the Timberjack is longer, lower, and slacker than before.
It's characterized by having a 66-degree head tube angle, low bottom bracket, long reach, steep seat tube angle, short chainstays, and a long wheelbase.
This translates to a nimble and responsive ride and improved descending performance. But Timberjack is also a confident climber thanks to short chainstays that improve traction and power transfer through the drivetrain.
29″/27.5″ Wheel and Tire Options
Staying true to its customizable personality, Salsa Timberjack is compatible with 27.5″ and 29″ wheels. You can choose one or the other, but you can also run a mullet setup to get the best from both worlds.
The frame and the fork offer a plentitude of clearance, so you can fit massive 29″ x 2.6″ tires or 27.5+ x 2.8″ tires. This is more than enough rubber for heavy bikepacking and serious shredding of local trails and singletracks.
All eight builds come with a combination of Maxxis Minion DHF (front) and Rekon (rear) tires, which is known to be the best tire combination for all types of trail riding.
The wheelsets differ depending on the build, and so do the hubs. The 29er builds get WTB ST i30 rims, whereas 27.5″ builds roll on WTB ST i40 rims.
When it comes to the hubs, the most expensive GX Eagle builds get WTB Speedterra hubs, while all other builds have budget-friendly Shimano MT-400 hubs that are still pretty good in this price range.
Adjustable Front Suspension
Salsa chose to equip Timberjack with 130mm of front travel, which is plenty for rowdy bikepacking and all-around trail riding. It adds a lot to the comfort and capability of this bike.
Still, you're not limited to this setup as might be the case with many other hardtails. According to the company, this bike is compatible with 100mm–150mm suspension forks, and you can even fit 483–501mm rigid forks on it.
Therefore, you can customize the front end to your own liking, depending on what type of riding you intend to do with your Timberjack.
The stock builds come with one of these three air forks depending on the price tag:
Marzocchi Bomber Z2 Air
RockShox 35 Gold RL Air
RockShox 35 Silver TK Air forks
Down the road, you might consider upgrading the suspension if you feel that it's limiting the rest of the bike, but this totally depends on what you expect to get out of it.
Alternator 2.0 Dropouts
Timberjack's Alternator 2.0 Dropouts let you change the chainstay length and thus adjust the geometry and the handling of the bike.
The new Alternator 2.0 Dropouts offer two fixed chainstay lengths (420mm or 437mm) that let you switch between short and nimble or long and stable ride feels. This way, you can also switch between single-speed and geared drivetrains.
Unfortunately, this seems like a step backward compared to the previous Timberjack versions that had adjustable rotating dropouts.
With the new solution, you'll have to swap between different alternators to change the chainstay lengths, rather than rotating them, and you'll also have to purchase additional plates if you want to ride a single-speed setup.
Eight Complete Builds
As mentioned previously, Salsa Timberjack is available in eight complete builds with quality mid-range components. The price tags range from $1,699 to $2,499, which is relatively affordable considering how feature-packed this bike is. In addition to the eight complete builds, you can also purchase an aluminum or titanium frame and build your own setup from scratch.
The builds and groupsets you can choose from include:
SRAM GX Eagle 29″ or 27.5″ — $2,499
Shimano XT 29″ or 27.5″ — $2,099
Shimano SLX 29″ or 27.5″ — $1,799
Single-Speed 29″ or 27.5″ — $1,699
In addition to all the differences between the builds that we've mentioned above, these models also get different hydraulic disc brakes. The GX Eagle models have SRAM Guide T brakes, whereas the less expensive models have Shimano's MT501 or MT401 brakes.
It's good to know that all geared versions have 1×12 wide-range drivetrains that are ideal for day-long climbing and multi-day bikepacking trips. The single-speed builds have a 32T x 18T combo, which is a good do-it-all gear as well.
Looking for more mountain bikes? See our list of the best mountain bike brands for more.
Five Frame Sizes
Salsa Timberjack is available in five frame sizes (XS-XL) that are suitable for riders between 5'2″ and 6'2″+ tall. As mentioned previously, the standover clearance is pretty low, so riders with inseam lengths as short as 27″ can ride it comfortably.
See the detailed size chart below for more information.
FAQ
Salsa Timberjack is a versatile aluminum hardtail bike that's suitable for trail riding and bikepacking. It has 130mm of front suspension, progressive geometry, 29″ or 27.5″ wheels, and geared or single-speed drivetrains. It's a do-it-all bike for intermediate riders who want to do a bit of everything.
Salsa is one of the best bike manufacturers in the world. It builds high-quality performance-oriented bicycles that are suitable for amateur off-road enthusiasts and for professional riders who want to race. Its bikes come at a premium, but they are packed with features and value-returning components.
Salsa bikes are known for quality, innovation, modern geometry, and proprietary technologies that you can't find anywhere else. Salsa is a semi-boutique brand that specializes in making off-road bikes, such as trail and gravel bikes that are suitable for amateurs and professionals alike.
---
Other Salsa models: Marrakesh, Cutthroat, Warroad, Horsethief, Rangefinder, Warbird
---
Final Verdict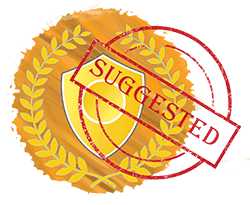 Before this update, Salsa Timberjack used to be a near-perfect aluminum hardtail bikepacking / trail bike. Thanks to the latest improvements, Timberjack became even better while retaining the good-old personality that it was liked for.
The geometry is more progressive and more modern, the frame is more modular than before with upgraded mounts, and the eight available builds offer excellent value for the money.
The only drawback is the Alternator 2.0 dropouts that seem like a step backward, but they are far from becoming a dealbreaker considering the bigger picture.
If you want a seriously capable and versatile hardtail bike that's fun and suitable for long bikepacking adventures or day-long trail explorations, Salsa Timberjack remains the best choice out there.
Salsa Timberjack 2021
From $1,699
Pros
Customizable geometry
Value-packed components
Lightweight aluminum frame
29" and 27.5" wheels
Suitable for bikepacking and trails
Cons
Alternator 2.0 dropouts are not as practical as old adjustable rotating dropouts
There are no comments yet, add one below.