If you're a cyclist who is finding your way back to mountain bike riding, Norco Storm bikes have the quality and performance you need.
Norco Storm bikes feature progressive mountain bike designs to efficiently handle smooth trails and park paths. They provide the confidence you need with efficient pedaling and an additional grip for handling descents.
Related: Norco Bikes Review
Getting back into mountain biking is a smart idea because it has been found to reduce stress and improve heart health. With different wheel options, you can find the appropriate bike size that fits your next adventure.
But first – let's take a closer look at the bike and see what it offers.
Specifications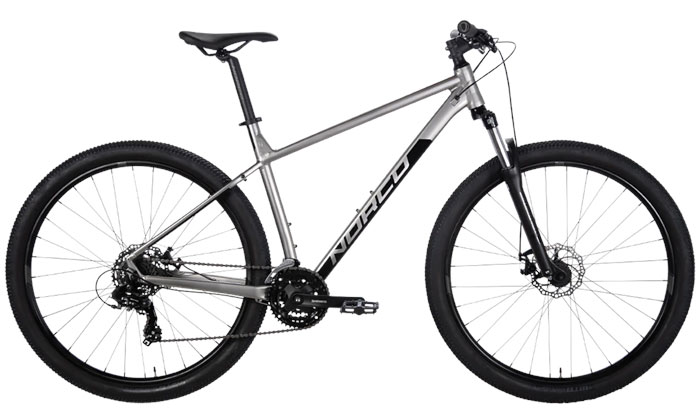 Norco Storm bikes are hardtail mountain bikes that perform well on smooth trails. The front suspension forks of these bikes efficiently soak up vibrations and bumps from the trail to ensure you get a fast and enjoyable ride. A smoother ride reduces fatigue even during long rides.
Getting a versatile and reliable bike when buying a Norco Storm is worth the money because they're also practical. You can ride these mountain bikes in your neighborhood and dirt roads. You can add rear racks to help carry your gear, goods, or other biking equipment. Hardtail mountain bikes like the Norco Storm models are also lighter and simpler for various cyclists.
The lightweight nature is due to the aluminum frames on Norco Storm hardtail bikes. Bike weight is an important factor to consider when choosing a racing bike or hardtail to handle trails on competitions.
Norco Storm hardtail bikes have enough room to accommodate tires of up to 2.35″ for other forms of cycling. You get these hardtail bikes with 2.25″ tires for an all-around fast and smooth ride. To better optimize your ride, you will need specific wheels on your hardtail bike depending on where you want to go cycling.
Smaller bikes have 27.5″ wheels that fit smaller cyclists while larger bikes feature 29″ wheels for a smoother ride on challenging trails. Medium riders have the option of choosing any wheel size according to their personal preferences.
Lightweight Aluminium Frame
With the routine of the brake and shift cables within the aluminum frames, the mechanical systems of this bike will be safe from harsh weather elements. This helps maintains the critical systems to work well for longer periods.
Norco bikes have lightweight aluminum frames that can last you years. Aside from being durable, these frames are resistant to harsh elements that can lead to rust. Aluminum is a great frame material to have on a hardtail bike because they are harder to dent no matter what obstacles you encounter on your path. You get stability and control when cycling on a bike with an aluminum frame.
The stiffness of your bike frame will greatly affect the quality of your ride. You will find that aluminum frames are stiffer than other bike frames. This lets you focus more of your energy on the wheels and not controlling the frame. Due to the low weight, aluminum frames are ideal and more affordable compared to other frame materials. This makes it a great choice for racing and mountain bike frames like the Norco Storm hardtail bikes.
Design
The Norco Storm bikes feature a modern geometry design to be ideal for off-road biking even for beginners. This design offers better stability and confidence when on the bike and riding downhill. You get a more powerful and efficient pedaling stroke that will make riding Norco Storm bikes feel good.
The wheels on Norco bikes are fitted with smart technology and leave room to accommodate other wheels when necessary. You get more control over the bike depending on the type of riding you intend to do.
Norco Storm bikes have a design that is practical for everyday cyclists. With mounting points on the frame of these bikes, you can quickly add a rear rack. You can now carry items during your daily commutes and adventures on a Norco Storm bike.
Seatposts are needed to hold your saddle at the right height and position. With different designs available, alloy seat posts on Norco Storm bikes have a surprising effect on your comfort when riding. These bikes also have alloy handlebars with quality VP lock-on grips. Lock-on grips perform well during all conditions and allow for different hand placements when cycling.
Groupset differences on models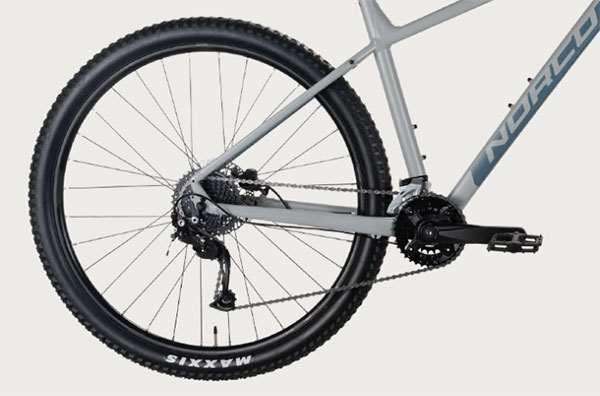 Groupsets are made of electronic and mechanical parts of the bike that deal with braking, gears, or the drivetrain. They include levers, the crankset, shifters, bottom bracket, cassettes, and derailleurs. The bike's groupset shows you whether the bike you chose is worth the value.
Norco Storm 1 features Shimano Deore shifters and derailleurs with an 11-speed Shimano Deore CS-M5100 cassette. This design makes it more comfortable while pedaling because you don't exert the same amount of energy. It is a cross-country bike with fat tires that is well suited for off-road biking.
The Storm 2 model has a standard 10-speed drivetrain with Shimano Deore shifters. With Tektro hydraulic disc brakes, this bike model provides controllable power for safe stops on and off the trail.It is controllable and great for riding in the city and on park paths.
With the Storm 3 bike, you get better quality Shimano Alivio front and rear shifters. Storm 3 is easier to ride uphill when exploring new trails because you can easily shift through the gears. With a 24-speed Shimano drivetrain, you can be sure of a reliable performance each day. It also has hydraulic disc brakes to offer you more control when braking during different weather conditions.
The Norco Storm 4 bike upgrades to the Shimano Altus shifters that are smoother and more reliable during shifting. They also have hydraulic brakes.
Lastly, the Norco Storm 5 is equipped with a 3 by 7 drivetrain system with Shimano TX front and rear shifters. This model also features C-star mechanical disc brakes that generate a good amount of stopping power to stop your bike. It offers you the speed you are looking for without weighing you down.
For more Norco bikes, see our detailed review of the brand.
Sizes
There are different bike sizes available when choosing your next Norco Storm bike. Depending on your height, you can either get a small bike or the larger models available.
Norco offers a detailed size chart to insert your height in cm to find the best bike size for you. Riders between 4'5″ and 4'10" can go for the XXS bikes while riders between 4'10" and 5'1″ can go for the Extra small bike.
The medium size bikes are suitable for cyclists between 5'5″ and 5'8″ while the large Norco bikes are suitable for riders between 5'8″ and 6 feet tall. If you are over 6 feet tall you can try out the extra-large models to see if they fit. The XXS and extra small sizes are only available for some Norco bike models not all.
FAQ
Our Thoughts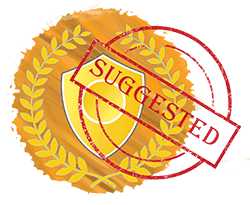 Hardtail mountain bikes are ideal for adventures because they are reliable and durable.
Hardtail mountain bikes appeal to riders looking for efficiency and simplicity in their next mountain bike.
Whether you are racing or commuting, Norco hardtail bikes have the features to get you there.
You will be happy with a Norco Storm bike due to the stiff and lightweight aluminum frame to better handle tough trails. The fatter tires offer a smooth ride with comfortable handlebars for maneuvering when on the bike. These hardtail mountain bikes are efficient and fast for a guaranteed performance when off-road biking.
Norco bikes are also more affordable compared to other hardtail mountain bikes.
If you are looking for a practical and versatile mountain bike to go on riding adventures with, the Norco bikes are an excellent option.