Kent International is a well-known bike manufacturer in the American bike industry. This bike manufacturer is known for producing adult bikes, kid's bikes, and safety gear. The 26″ Bayside Men's bike and 26″ Bayside Women's Cruiser bikes are some of their best sellers.
Cruiser bikes like the Kent Bayside models are ideal for light trail riding, commuting, and city riding.
Kent International also sells bike accessories like bike tires, bike baskets, and bike seats. You can find your next stylish cruiser bike from Kent Bicycles.
Here are other cool features of the Kent Bayside bicycles you will enjoy once you get on the bike.
Specifications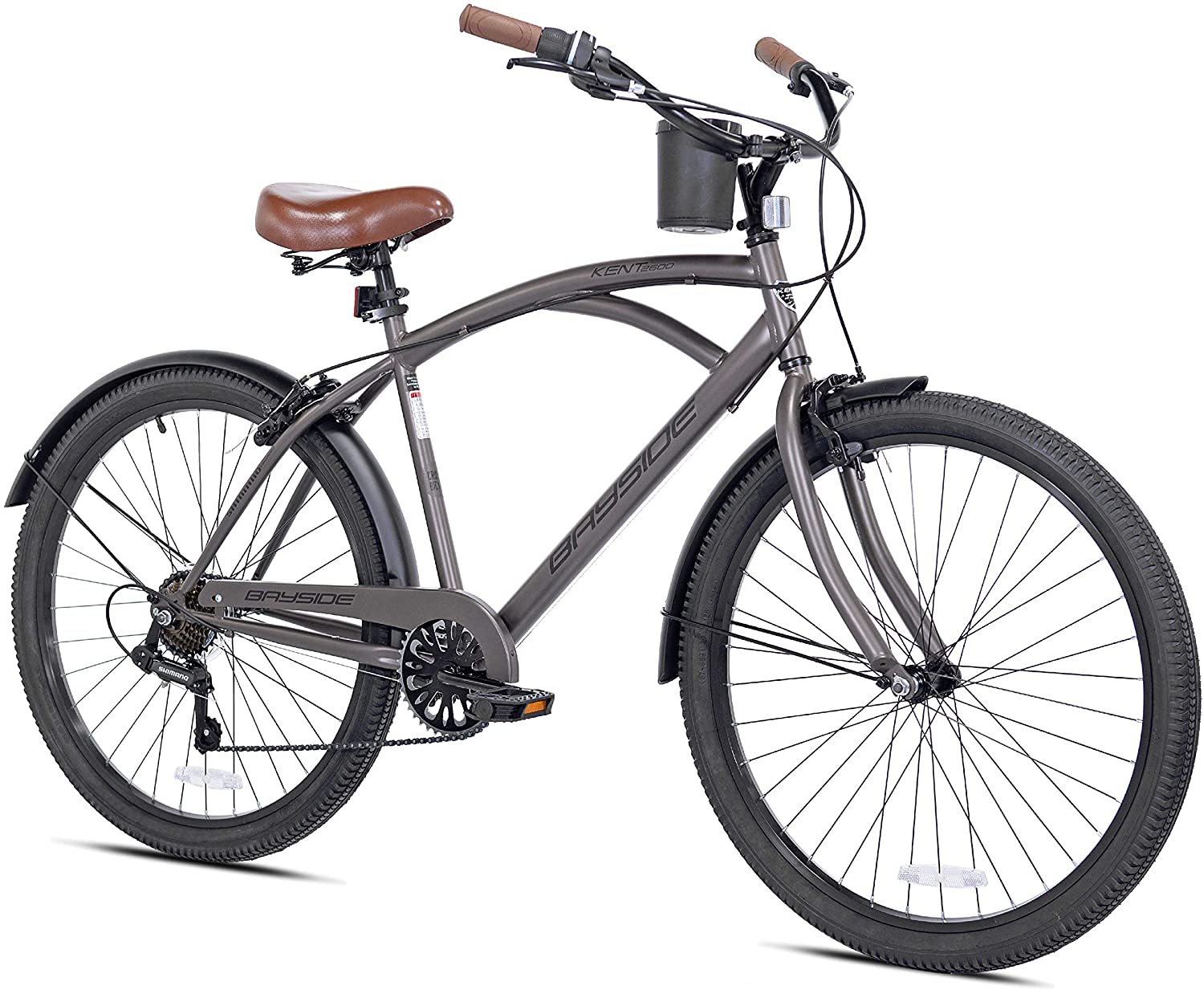 It is easy to fall in love with the design of the 26″ Kent Bayside cruiser bike at first glance.
This stylish bike has a durable steel frame that comes in black to match the black rims. The Kent Bayside's steel frame provides strength and is highly resistant to fatigue to last you as long as you need. With the swept-back handlebars, you will have a much easier time viewing the scenery on this Kent Bayside bike.
The Women's 26″ Bayside cruiser bike arrives in beautiful rose gold with an oversized step-through steel frame. This frame design makes it easier to mount and dismount the bike when necessary. With a maximum weight capacity of 300lbs, most riders can enjoy a relaxing ride on this cruiser bike.
Both the Men's 26″ and the Women's 26″ Kent Bayside cruiser bikes have 7-speed drivetrains that you can easily shift for your speed needs. Shifting is easy using twist shifters to move through the available gears quickly. These bikes have 26″ wheels that are strong and easy to maneuver on challenging trails. The 26″ tires, together with a 7-speed drive train, make acceleration on this cruiser bike manageable.
Comfort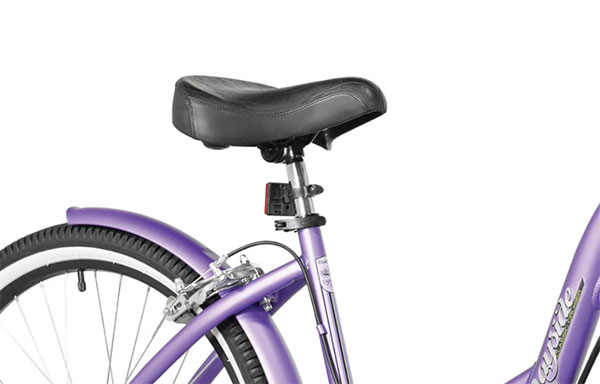 Cruiser bikes are comfortable not only because of the bike seat but the design as well. With swept-back handlebars on the Kent Bayside bicycles, you can sit upright and still steer the bike comfortably. This position is more practical when you plan on enjoying the scenery when biking. This upright position on a cruiser bike is also safe for commuting and urban riding.
The style saddle on the Keny Bayside bikes is comfy, especially if you plan on going for longer adventures. A quick-release seat post clamp on this saddle helps you easily adjust the seat to better suit you. You don't require any tools when you need to adjust the seat for additional comfort.
There are also gel seat covers available to add much-needed comfort and reduces vibrations from the ride while on your bike. With lycra material seat covers, you will have a breathable and stretchy bike seat to keep you comfy while you cycle. These anti-slip covers will stay in place no matter how challenging your ride gets.
The 26″ wheels on the Kent Bayside bikes work well on steep hills and climbs for a smooth ride. Bikes with 26″ wheels are more agile than 27.5 or 29″ bikes and make acceleration easy. These tires make the Kent Bikes suitable for short trails with sharp turns as well.
Related: Best Comfort Bikes
Accessories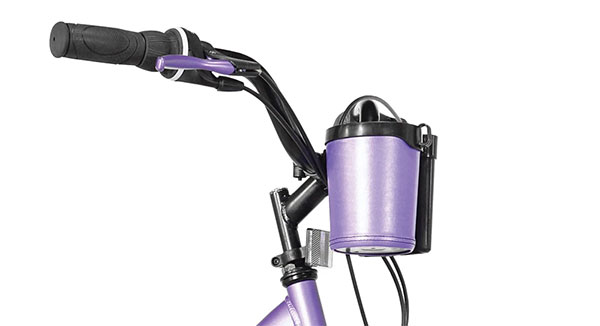 Kent Bicycles offer very many accessories for their cruiser bikes. Some accessories on this bike include the twist shifter, fenders, swept-back handlebars, and Shimano rear derailleur. With a simple twist, you can shift from one speed to another quickly. The easy switch power is excellent at providing a smooth performance when you ride.
Both the Men 26″ and the Women's 26″ bayside bikes use pull handbrakes to control the bike when cycling. You don't have to deal with finding the best fenders for these cruisers because they already have them. With this bike, you get a satin cocoa flat fender to keep your body and your bike dry during the rainy season and when sand or mud is kicked up from puddles.
It is important to stay hydrated when biking. With Kent Bayside cruiser bikes, you might probably be cycling long distances to enjoy new locations and trails. The handlebars feature a mounted drink holder to place your water bottles securely when riding.
There are also other additional accessories you can purchase to add to your Kent Bayside bike. Bike baskets are available for both kids and adults. Some are woven with weather-resistant material, while others are wire baskets. Kent Bayside bicycles are easily customizable by adding accessories like horns to match your style and needs.
One Size Fits All
To find the best bike for you, you need to consider the bike's weight, height, frame size, and wheel size. This way, you get a comfortable bike that suits your height and weight needs without compromising comfort.
With the frame directly affecting your standover height, you should get the appropriate frame size for you. Kent Bayside bikes have a 17-inch frame size suitable for riders of height sizes 5'2″ and above.
The Men's and Women's 26″ bikes fit rides from 56″ and above. You can also get the 27.5″ wheels for cyclists above 58″. The right bike size will easily make your ride fun and enjoyable.
FAQ
Final Verdict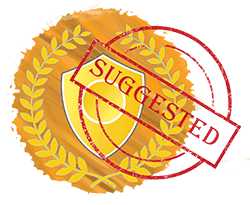 Kent Bayside bicycles are quality cruiser bikes to meet your leisure riding needs.
Whether you need to commute to work or take relaxing rides in the afternoon, these cruiser bikes are up for the task. With the Men's 26″ and Women's 26″ bayside bikes available, you can choose the best model for you.
Both these bikes are stylish with a step-through frame for easy mounting and dismounting on your trail. If you are looking for quality performance and speed, the 7-speed drivetrain on these cruiser bikes will be perfect for the job.
Safety is also assured with the pull handbrakes on the KentBayside cruiser Bicycles to get your bike to stop. The brakes and large 26″ wheels with fenders will ensure you get to your destination safely and without too much dirt.
For cyclists looking for a cruiser to commute to work and enjoy leisurely rides, the Kent Bayside bikes are an excellent choice to consider.
There are no comments yet, add one below.