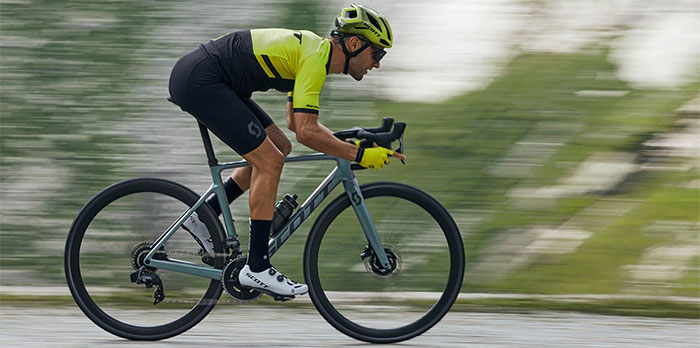 Scott Bikes are passionate about creating quality bikes and bike products for cyclists worldwide to enjoy.
Part of Best Bike Brands
Scott Bikes makes bicycles for kids, teenagers, men, and women who can all get durable bikes for their next adventure.
Whether you want to go road biking, mountain biking, or trekking, you can find the bike for the job.
Let's take a closer look!
Who Are They?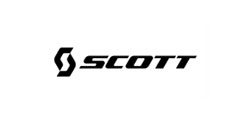 Scott is one of the world's best innovators for skiing equipment, moto gear, and bicycles.
Scott's technical innovations led to revolutionizing skiing equipment by creating the first aluminum ski pole to replace the usual bamboo and steel poles.
Scott Bikes would dominate the biking industry by creating the first carbon MTB, first aerodynamic handlebar, and other quality bicycle parts.
Today, they are popular for producing different bikes like cyclocross bikes, road bikes, mountain bikes, and e-bikes.
Among other things, they have helped athletes win tournaments and medals worldwide to become one of the most trusted bike companies in this decade.
These bikes come in different frame and wheel sizes, colors, and designs to fit various cyclists' preferences. You can also get women's and men's cycling and winter gear from Scott Bikes.
What Makes Their Bikes Special?
Scott Bikes are not only special because of the victories they help cyclists achieve in biking championships.
These bikes are made with performance in mind to help you ride faster and better when on the trail. Their bikes keep on evolving, and you can see that in their design to create comfortable and efficient bikes.
Let's take a closer look at some of the features you can find on their bikes.
CX disc brakes
With disc brakes, you don't need to use a lot of energy to stop your bicycle. Disc brakes pack enough stopping power to stop any bike on its tracks.
As a rider, you don't have to apply excess force before your bike comes to a halt. This greatly reduces muscle fatigue. It comes in handy when you are cycling long distances or tackling challenging trails.
CX disc brakes are mechanical disc brakes that are excellent for entry-level riders who don't want to spend too much money.
These brakes offer immense power and control when cycling, especially during dry weather conditions. CX disc brakes are high-end mechanical disc brakes that are light and easy on the eyes to blend with the bike's design.
CX disc brakes are also ideal because of the good lever feel and how easy it is to set up. Unfortunately, these brakes will need readjustment more often than other types of brakes.
Oversized bottom bracket
A bottom bracket on a bike is the hollow part on the frame where you fit in the bike's cranks. The bottom bracket connects the chainset on your bike and allows the crankset to rotate freely.
This is what allows you to pedal smoothly on a bike.
An oversized bottom bracket costs less and is easier to assemble for most cyclists. It also ensures a secure fit without the risk of cracking or creaking. This guarantees the smooth running of the bearings that you can rely on for a long time.
Tapered headtube
Tapered headtubes make a difference with the front-end stiffness, so you should be keen when choosing yours. They are essential in your bike's design to make it stiffer but more responsive and fun to ride.
Using a tapered headtube will increase the stiffness of your bike because it is more rigid than a cylindrical one. With stiff bikes, you spend more energy on the wheels than bending the frame. This works well when maneuvering corners because your bike remains consistent.
Mountain Bikes
Scott offers several types of mountain bikes:
Cross Country
Trail
Enduro
Downhill/Dirt
Sport
Women's
Scott makes durable machines for mountain biking like the Scott Spark and Contessa Spark models. These bikes are excellent for tackling challenging terrain with ease. You can use them the next time you want to retain efficiency when long-distance riding.
Scott's cross country bikes have won numerous Olympic medals and championships over the years. These racing machines are popular among athletes and regular cyclists. Some of their popular cross country bikes include the Scott Gambler 900 and Scott Gambler 710 mountain bikes.
They also have a wide range of trail bikes that are suitable for long-distance cycling, going up and down mountains, and exploring new locations. The Scott Spark 950 trail bikes come in various colors like red, dark grey, and smith green. While trail riding is an aggressive sport, you can be sure to tackle the challenging tracks with Scott trail bikes.
You can also get enduro bikes, dirt bikes, and sport bikes to ride on narrow country lanes. Their lineup has various women's mountain bikes that will perfectly fit female riders. They are great for long distances to get you up and down mountains on their strong frames.
Road Bikes
Scott offers several types of road bikes:
Lightweight
Aero
Endurance
Gravel/CX
Women's
When it comes to road biking, you need a lightweight bike to keep you riding for longer without using too much energy. Scott road bikes are best for riding on paved roads. They feature slim tires for fast-rolling during high-speed rides. Some of their lightweight models include the Scott Addict and Scott Contessa Addict bikes.
Aerodynamic road bikes like the Scott Plasma RC bike and Scott Foil Pro bikes are great for riding competitions and bike tours. Aero bikes reduce the pressure drag allowing you to cycle faster by increasing your aerodynamic efficiency.
For cyclists who enjoy riding for days, Scott endurance bikes are comfortable, dynamic, and efficient on rough road surfaces. Gravel bikes like the Scott Addict CX bikes and Addict Gravel bikes are the perfect middle ground between road and mountain bikes.
These bikes have the ability to handle most roads like tarmac, gravel, or light mountain bike trials. They also offer women's gravel bikes that are light and perform well on roads.
Related: Best Road Bike Brands
Other Types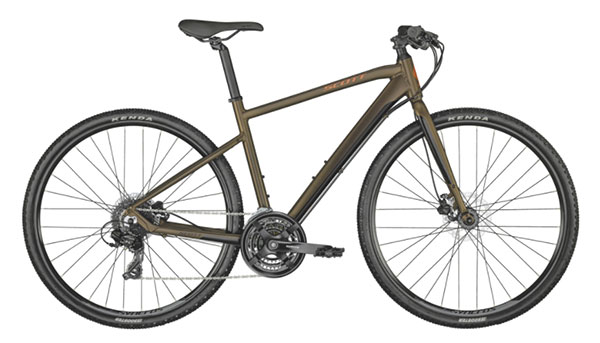 Other types of bikes that are available include trekking bikes, city bikes, and electric bikes. The city and urban bikes include models like the Scott Sub Sportbikes, Scott Sub Comfort 10 bikes, and Scott Sub Cross bikes. City bike models for both men and women are available. These city bikes for urban riding are low maintenance and designed for comfort.
Your children won't be left out either with Scott bike sizes for kids of different ages. They are ideal for kids learning to ride their bikes and those about to transition to adult bikes. Scott balance bikes are also available as well.
Their trekking bikes are an excellent choice for hilly commutes due to their stronger frames and wider tires. They are versatile and ideal for cycling on rougher roads. There are Scott Sub Cross bikes for both men and women for touring convenience and comfort.
You can also get your pick of their electric road bikes, mountain bikes, and urban bikes. They are tough enough to handle the most demanding climbs and descents on the trail. The great thing about electric bikes is that are energy-efficient and good for the environment.
With different models like the Spark and Contessa models, you can find e-bikes for short travels and long travel on challenging terrain. You can reach high speeds on an electric bike without exerting too much effort using the motor assistance mode.
Sizing
Scott Bikes come in different frame and wheel sizes to suit different cyclists. Knowing your height and weight makes it easier to get a comfortable bike for you. With size guides and instructions from their website, you will get a bike that fits you.
When choosing your next Scott bike, you should keep in mind that mountain bikes and road bikes are sized differently. For riders between 5'1″ to 5'4″, you can fit in 48cm road bikes and 13″ mountain bikes. Riders between 6'0″ to 6'3″should go for XL bikes which in road bikes can be 58cm.
FAQ
Where to Buy Scott Bikes?
You can buy Scott Bikes from evo.com. This is a legit and trusted online retailer that features regular sales to get Scott Bikes at the best prices.
Final Verdict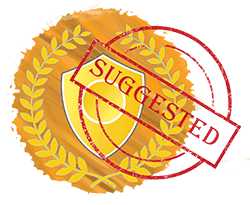 With Scott Bikes, you are sure to get your pick of the best bikes in the market. They take into account different types of cycling like mountain biking, road biking, and cyclocross so that you can get the best bike for you.
Their price is also pocket-friendly without compromising on the quality and performance you get from their bikes. They have various frame sizes, colors, and wheel sizes to suit your tastes and needs when biking. Cyclists worldwide prefer their bikes when racing, competing, and leisurely riding.
This is because of their quality machines and the comfort and efficiency they get when on a Scott bike. Their range offers something for every cyclist.