Rambo Krusader is an All Wheel Drive fat bike with two 500W motors and components that make short work of any hunting trip.
Is less sometimes really more? Maybe, but not when it comes to electric bicycles. We have strong proof to show.
Rambo Krusader is a hunting-specific fat-tire electric bicycle that takes the e-MTB concept and goes overboard, starting with its dual 500W motor setup.
Our Rambo Krusader review will cover the most important features and help you decide if you should spend $5,000 on it.
Rambo Krusader is made to be tough. It's equipped to deal with the harshest terrain you may encounter, which is why it comes with two motors, fat tires, and hydraulic disc brakes.
There is always room for improvements, such as the battery capacity and the number of gears, but the overall value you get for your money is great.
Related: Full Review of Rambo Bikes
Here are some of Krusader's most important specs:
Motor: Dual 500W Bafang geared hub, 160 Nm
Battery: 48V 14 Ah, 672 Wh
Assistance: PAS & Throttle
Frame: Aluminum
Range: 38 mi (60 km)
Top speed: 20 mph (32 kph)
Weight capacity: 300 lb (136 kg)
Bike weight: 74 lb (33.5 kg)
Drivetrain: Single-speed
Brakes: Logan hydraulic disc brakes
Tires: Maxxis Minion 26″ x 4″
Accessories: Kickstand
MSRP: $5,000
The Most Important Features
---
Dual 500W Motors
What stands out the most about Rambo Krusader (apart from the breathtaking camo paint job) is the dual 500W assistance.
Namely, this bike has a total of 1000W (1500W peak) of power and 160 Nm of torque, which gives it unmatched climbing abilities.
You cannot control the two motors separately, but you can tune the amount of assistance they deliver by using 5 PAS levels or the throttle.
The 48V 14Ah (672Wh) battery is decent on its own, but not in the context of an AWD setup. Two motors drain energy faster, so the range suffers.
Rambo claims the maximum expected range to be 38 miles, but if you use the throttle often, expect it to drop down to around 20 miles.
Maxxis 4″ Fat Tires
The next thing you'll notice on Rambo Krusader is the impressive 26″ x 4″ Maxxis Minion tires. These are high-quality mountain biking tires, which befits a $5,000 e-bike.
The massive width of the tires means that you can ride the Krusader through mud, snow, on sand, and over rock gardens, without the risk of losing traction or getting punctures.
See More: Best Fat Tire Electric Bikes
Another good thing about having fat tires is that you can lower the pressure significantly, which gives you more comfort and a wider contact patch, further improving grip.
These Maxxis Minion tires are wrapped around double-wall 80mm wide aluminum rims that are durable enough to handle harsh off-roading.
Aluminum Frame / Suspension Fork
The Krusader's aluminum frame is durable but heavy. The front suspension fork doesn't help here either, though it does help a lot with comfort and traction.
The frame is available in a dark-green camo colorway that will make you less visible, which is important if you use this bike for hunting.
Its only downside is that there's only one frame size to choose from, which is 19″. Luckily, the top tube is slanted, so the bike's standover height is 28″.
Therefore, anyone with a minimum 29″ inseam length can ride the Krusader.
Drivetrain & Brakes
Rambo's decision to put a single-speed drivetrain on a fat-tire mountain bike is strange. Sure, the two 500W motors are strong enough to get you up and over any hill, regardless of the gradient.
However, a geared drivetrain would allow you to tune the assistance better and use less battery when climbing. This is something we would change with the next version.
On the other hand, the hydraulic disc brakes are an excellent choice. They supply a large amount of stopping power and modularity, which is of paramount importance on off-road rides.
Hydraulic disc brakes also require minimal maintenance and infrequent adjustments, which is ideal for riders who love fuss-free cycling.
How Does Rambo Krusader Compare?
Rambo Krusader is a pretty unique e-bike. There are not many 2WD fat bikes out there, so it seems that it would be easy to decide whether or not to buy it.
Still, we get a lot of questions to compare the Krusader to other Rambo bikes or hunting e-bikes from other manufactures.
If you're also in two minds about this e-bike, the info below might help you.
Rambo Krusader vs Rambo Savage
Rambo Krusader and Rambo Savage are two distinctly different bikes. First of all, the Krusader costs exactly twice as much as the Savage. It also has twice as many motors.
In simple terms, the Savage is an entry-level hunting e-bike, whereas the Krusader is a more serious choice equipped for more challenging terrain.
The Savage has 3 gears, compared to Krusader's single speed. However, the Krusader has hydraulic disc brakes, which are superior to mechanical discs.
We'd say that the Savage is an excellent bike if you don't want to break the bank. But if you don't mind the $5,000 MSRP and want as much power as possible, the Krusader is the way to go.
Rambo Krusader vs QuietKat Ranger
Rambo Krusader and QuietKat Ranger are both very popular hunting-specific e-bikes. The concept behind these two bikes is the same, but the components are very different.
The Ranger is available with either a 750W or 1000W rear hub motor, compared to the Krusader's 2 x 500W setup.
The Ranger has more gears and wider tires (4.5″), but it also has worse mechanical disc brakes than the Krusader.
Despite that, you get a lot of hunting e-bike for around $3,500 with the Ranger. But you don't get 2WD, which is unmatchable when climbing.
Interested in more hunting bikes? See our list of the best electric bikes for hunting.
Final Verdict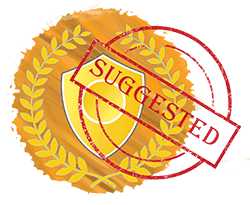 The idea of a two-wheel-drive e-bike is tempting. Who wouldn't like to have two electric motors instead of one and climb any hill with minimal effort? We certainly would.
That said, Rambo Krusader delivers on its promise of being "unrivaled on tough terrain." However, we feel that its $5,000 price tag is not completely justified.
It has a single-speed drivetrain, a heavy suspension fork, and low-shelf Logan brakes. These are definitely areas for improvement.
On the other hand, the Maxxis Minion tires are phenomenal, the camo paint job is breathtaking, and the AWD setup climbs like its life depends on it.
If you can spare five grand and you don't mind the drawbacks we've mentioned, you should buy the Krusader—it will meet and exceed your hunting-specific expectations.
There are no comments yet, add one below.