Rambo electric bikes are designed for anyone who loves the great outdoors and enjoys hunting, fishing, camping, or bike commuting. They'll enable you to cover greater distances and sneak up to your prey. 
Part of Best Bike Brands
Electric bicycles are no longer unicorns—they're becoming more and more common on both the trails and the streets. Electric mountain bikes abound, but despite their off-roading capability, they sometimes lack a practical approach to things.
Rambo Bikes is here to fill that gap by manufacturing utilitarian electric bicycles intended for hunters, anglers, campers, and anyone else who needs help to break their distance records.
These are powerful, totally quiet, and completely scentless vehicles that are great for the environment and ideal for your outdoor hobby.
Find out more in our review below to see if Rambo bikes fit your needs!
What Makes Rambo Bikes Stand Out?
Unsurprisingly, the name of the brand is not the only thing that makes Rambo electric bikes stand out. Everything on these mud-loving machines is built with a purpose. Their well-thought-through features will help you go farther, ride faster, do more, and find new joy in your daily activities.
Massive Fat Tires: Most Rambo bikes have 26″ x 4.0″ or 4.8″ fat tires, which is the widest you can get on an e-bike. This makes them capable in all conditions, including snow, sand, mud, and rocks.
Mid-Drive or Hub Motors: You can choose between models with hub or mid-drive motors. The choice you make affects the torque of the bike, but also the price.
2WD: This is one of the only companies in the world that makes two-wheel-drive e-bikes. Check out the Megatron and Krusader models to try it out.
Derailleurs or Internal Gears: Rambo e-bikes come with either traditional drivetrains or internal gear hubs. The former provides a wide range of gears, whereas the latter are completely sealed and protected from the elements.
Numerous Accessories: Equip your e-bike with unique accessories for your preferred activity. The bikes come with numerous bosses on the frame and the company makes dozens of add-ons to choose from.
Camo Design: Many Rambo e-bikes have a camo finish that will make it easier for you to remain unseen and sneak up to your prey.
Throttle and Pedal Assist: Rambo makes class 2 and class 3 e-bikes with pedal assistance and throttle reaching speeds between 20 – 30 mph.
Large LCD Displays: You can keep track of all your ride stats and battery data on a large, backlit LCD screen. It's easy to read at night and in the sun.
Rambo Bikes Model Range Overview
If you've seen Rambo: First Blood, you must remember the chase scene where Stalone tries to outrun a cop on a motorbike. Well, considering all of the features Rambo's e-bikes come with, we think he'd be better off taking a turn through the forest on one of these bicycles.
Rambo's range is quite diverse as the company makes a large number of models. Despite serving different purposes, all of them have a few things in common: powerful motors and batteries, huge tires, overbuilt wheels, disc brakes, and sturdy customizable frames.
The brand divides its lineup into four categories, based on the activities the bikes are made for:
Hunting
Fishing
Camping
Commuting
Related: Best Electric Bikes For Hunting
Rambo's e-bikes are also categorized as either Xtreme Performance E-Bikes or High-Performance E-bikes, depending on the power they can deliver.
When it comes to pricing, most models are not cheap, but there are a few affordable e-bikes on offer that cost roughly between $1,400 and $2,500. The other, more popular, and more capable models have price tags in the range of $4,000 – $8,000.
Are they worth the price? If you're spending a lot of time outdoors hunting, fishing, or just exploring, then we'd say you'll be quite happy with the practical value these e-bikes carry.
Related: How Much Should I Pay For A Bike?
However, we advise you to answer this question for yourself by taking a closer look at our reviews of the most popular Rambo e-bikes below.
The Cruiser
500W motor with a 500Wh battery
26″ x 4″ fat tires
Mechanical disc brakes and 7 speeds
The Cruiser is one of Rambo's more affordable e-bikes. As the name tells you, this is one of the tamer models intended for riders who don't have the highest possible demands.
Consider Also: Rambo Savage
This bike has a 6061 aluminum frame that comes with a rigid aluminum fork. The frame has a pretty low standover clearance and comes in three colors—black, green, and grey.
The powerful mid-drive motor delivers 500W of nominal and 750W of peak power. It has a maximum torque of up to 145 Nm, which means it can easily deal with weight, hills, and provide excellent acceleration.
Moreover, Rambo's external battery has a 48V 10.4AH 500Wh capacity, meaning you will get up to 35 miles of range per charge. Of course, you can use both pedal assistance and throttle to control the motor output and maximize the range.
Off-roading enthusiasts will love the Kenda Krusade 26″ x 4″ tires, as well as the Tektro mechanical disc brakes with 180mm rotors. The bike also boasts a Shimano Altus rear derailleur with 7 gears, as well as bosses for front and rear racks and fenders.
While Cruiser may not be Rambo's most capable e-bike, it's perfect for beginners, more easy-going riders, and those on a tight budget.
If you want real off-roading capabilities that don't vanish when you hit paved roads, Rambo Cruiser will check most of your boxes.
Related: Best Fat Tire Electric Bikes
The Rooster
20″ x 4″ tires
750W motor and a 672Wh battery
Integrated rear rack
Your daily commutes don't have to take long or be boring. The Rambo Rooster can make them more fun and a lot more efficient. This is a small, nimble, and speedy commuter that can take you down a city street and let you swerve onto an unpaved road without any second thoughts.
The Rooster has a zippy 750W rear hub motor coupled with a massive 672Wh battery. It will allow you to travel up to 35 miles without pedaling, just using the throttle!
Interestingly, this bike rolls on 20″ x 4.0″ tires which makes it easy to mount and dismount. Since it comes with an integrated rear rack, you can also load it more easily as it is closer to the ground.
Like all other Rambo bikes, the Rooster also features Tektro mechanical disc brakes with motor inhibitors. However, it also comes with a single-speed drivetrain and a mini-LCD screen instead of a standard-sized one.
The single-speed drivetrain makes this bike more suitable for flat terrains and limits its capabilities on long and steep climbs. But if you value a low-maintenance design, you will like it quite a bit.
All things considered, if you need a comfortable fat-tire e-bike for commuting and weekend off-road adventures, Rambo Rooster is the one!
The Krusader
Two-wheel drive
Hydraulic disc brakes
Single-speed drivetrain
Do you often trek through harsh areas to get to your favorite hunting, fishing, or camping spots? Rambo Krusader will save you time and energy, as well as take the fun factor to the next level.
This is one of the only 2WD electric bicycles you can find on the market. It has powerful 500W motors on both wheels, adding up to a total of 1000W of power!
In other words, this is a hill-climbing, mountain-navigating monster.
The 672Wh integrated battery will ensure a range of 38 miles, so you can do a lot more in a single day than just by walking. You can check all of your traps or track an animal down with ease.
The Krusader also boasts a simple single-speed drivetrain, precise and strong hydraulic disc brakes, and a front suspension fork. All of this makes it the ultimate off-roading vehicle that can pretty much deal with any type of terrain.
Despite the dual-wheel drive and all the capabilities, the Krusader is not unreasonably expensive. You'll get these functionalities for $5,000, which seems like a justifiable price tag.
Another upside is that you can easily attach a rear rack to carry necessities, but on the downside, there are no water bottle cage bosses on the frame.
Get it if you want to make short work of hills and have fun while getting the job done.
The Rebel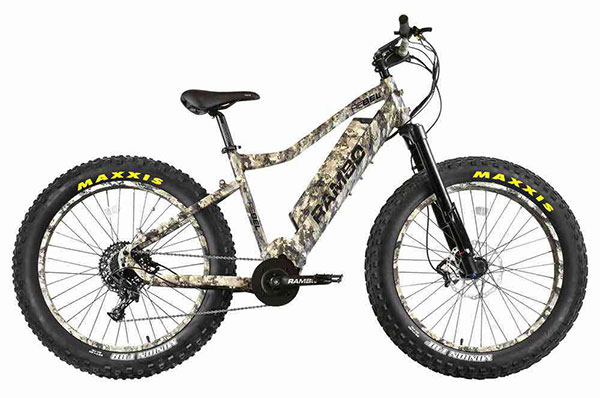 1000w mid-drive motor and 1000Wh battery
4-piston hydraulic disc brakes
26″ x 4.8″ Maxxis Minion tires
The Rebel is by far one of the most capable and the most impressive bikes that Rambo makes. As such, it is ideal for riders with high expectations and extreme needs.
The heart and the soul of the Rebel is the Bafang mid-drive 1000W motor with a 1500W peak output. It's one of the most powerful around, making this bike the ultimate climbing two-wheeler. As if that's not enough, the Rebel also features a 48V 21Ah 1000Wh battery that will assist you for up to 48 miles.
Trail riding in rough terrain is made easy thanks to the premium GT 860 Air suspension fork and 4-piston Tektro hydraulic disc brakes with 203mm rotors. It's a setup that's often seen on high-end mountain bikes.
Plus, even if you run out of battery (or want to do a good workout), you can keep pedaling thanks to a 1×11 SRAM NX drivetrain. What's also impressive is the Maxxis Minion 26″ x 4.8″ tires that are absolutely huge.
A $5,500 price tag seems steep, but it's worth it for the right person.
If your adventures frequently take you through snow, sand, mud, and rock gardens, the Rebel will pay off in no time.
It's one of Rambo's best-selling bikes for a good reason.
The Nomad
Air suspension fork
750W mid-drive motor and 672Wh battery
25 miles of range
The Nomad is an e-bike that will help you reach hunting and fishing spots that used to be unreachable for years. It's built around a heavy-duty aluminum frame paired with a GT MRK 860 Air fork that will make your rides more comfortable and improve off-roading performance.
This bike boasts a 750W mid-drive motor and a 672Wh battery. According to Rambo, you'll get up to 25 miles of range per charge, which is not much, but it's enough for one long hunting or fishing trip.
Like all other Rambo e-bikes, Nomad also has a large LCD display that's easy to read in all conditions and a thumb throttle that will propel you without pedaling.
There's no doubt that Nomad is built for hard-core hunters, anglers, and campers who are not afraid of going through unchartered territory.
The bike boasts Maxis Minion 26″ x 4.0″ fat tires, Tektro hydraulic disc brakes, and an 11-speed SRAM NX drivetrain. You can use it to climb, descend, and get miles out into the wilderness.
The stock model does not have any accessories, but you can easily add a rear rack and fenders. Unfortunately, there are no designated bosses for water bottle cages.
We recommend it to avid outdoor lovers who do medium-long trips through challenging terrain.
The Megatron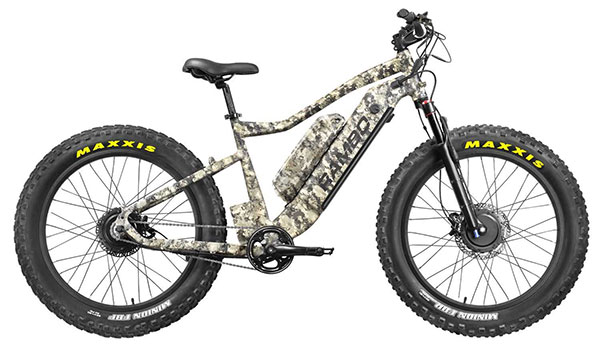 2WD design with 3000W peak output
4-piston hydraulic disc brakes
34Ah battery capacity and an 80-mile range
According to Rambo, the Megatron is an Xtreme performance e-bike and we can only agree. This is another 2WD electric bicycle with two hub motors, a massive battery capacity, and capable components.
This bike lives up to its name as it features two 1000W hub motors with a combined peak rating of 3000W. All this power is available on-demand and you can quickly switch between front-wheel, rear-wheel, or all-wheel drive on the go.
Dual motors require dual batteries! The Megatron boasts two 17Ah batteries (34Ah total) which results in an impressive range of 80 miles per charge. It's the ultimate hunting/fishing/camping/off-roading vehicle!
Unlike other Rambo bikes, this model features a full-color display that's easy to read and looks good. The only slight disadvantage for some riders would be the single-speed drivetrain. But you don't really need to pedal uphill with two motors on board.
The Megatron also comes with 4-piston hydraulic disc brakes, 26″ x 4.8″ Maxxis Minion tires, and a thumb throttle.
If you're all about power, speed, torque, and other adrenaline-spiking words, you shouldn't settle for anything less than the Megatron.
For more similar bikes, check out QuietKat's bikes or Bakcou Bikes.
Accessories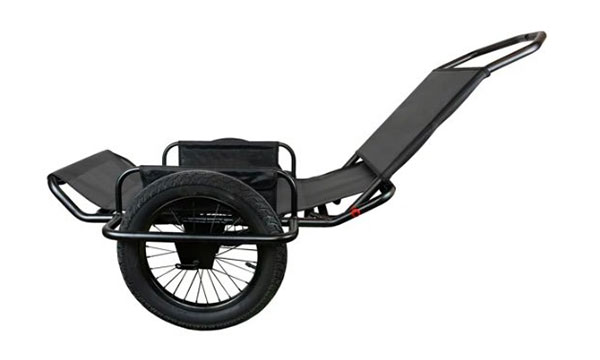 Most Rambo bikes do not ship with any accessories. It's good that you can modify them any way you want, but considering the prices, we feel the company could include at least a rear rack on some models.
However, it's good to know that Rambo does make a large number of proprietary accessories for its bikes. You can easily equip your e-bike to make it more suitable for your specific needs.
Some interesting options include:
Aluminum bike/hand cart ($330)
Studded tires ($280)
Canoe/kayak trailer ($270)
Suspension seatpost ($190)
Triple accessory bag ($180)
Large basket ($120)
Extra-large rear rack ($100)
These are just some of the accessories that we would find useful for our needs. There are many more that you can choose from. As you can see, the prices are not necessarily low but keep in mind that these are custom-built parts that will easily fit on your Rambo bike without any customizations.
Sizing
Rambo does not provide frame size recommendations based on riders' height. That makes it a bit more difficult to figure out whether or not you'll be able to get a good fit, especially if you're an inexperienced cyclist.
However, the company does provide a detailed geometry chart for each model, with standover height and seat tube length included. The majority of models have 19″ Medium frames, meaning most riders would be able to get a good fit, except for the extremely tall or short individuals.
In addition to that, it's good to know that all Rambo e-bikes have a 300 lbs. weight capacity, so you can ride them even if you're "big-boned" or you can use the extra allowance to carry additional cargo.
Return Policy and Shipping
Rambo offers free shipping in the contiguous USA for all of its products. Most orders are shipped within 1-2 days and will arrive in 3-7 days using UPS Ground. If you want your order to arrive faster, you can select Two-Day or Next-Day shipping for an additional cost.
If you're not happy with your Rambo bike or another product, you can simply return the unused item within 30 days. You will receive a full refund or a replacement, as per your desire.
FAQ
Rambo bikes are worth it if you spend a lot of time outdoors in areas that are hard to reach. If your hobbies include hunting, fishing, or camping, Rambo bikes will allow you to go farther, reach your destination faster, and be more successful at what you do.
Depending on the model you choose, Rambo bikes will assist you up to 20 or 30 mph. Considering that all Rambo models have a thumb throttle, that means these are Class 2 and Class 3 e-bikes. Keep in mind that the top speed also depends on the weight and terrain.
Rambo bikes are made overseas to cut down on manufacturing costs. However, the company's headquarters are based out of Lakeville, Minnesota.
Our Thoughts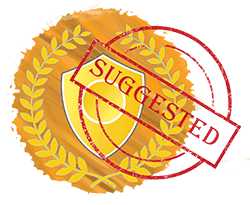 Rambo e-bikes are pure fun! It's evident that the company has put a lot of thought into solving some problems that hunters, anglers, and campers have.
These are quiet and powerful electric bicycles that are built for a specific purpose. If you need a capable two-wheeler to navigate any type of terrain, leave no scent behind, and travel more efficiently, then buying a Rambo bike is worth it.
We love the unique 2WD system, massive tires, customizable frames, thumb throttles, and large LCD displays. We're a bit apprehensive about the price tags of some models, but they're definitely not unreasonable considering these are niche e-bikes aimed at a specific group of people.
Get it if mud, snow, and sand don't stop you from enjoying the great outdoors.