Surly bikes are the best combination of road and mountain bikes with their sturdy build for bike packing, touring, and cyclocross. If you are after a durable, no-nonsense bike for handling almost any terrain, Surly bikes will be great for you.
Part of Best Bike Brands
Surly bikes are popular among cyclists because of their simple design, steel frames, and versatility.
A Surly bike model will provide you with a lively and enjoyable ride when discovering new locations or riding your favorite trails.
They also have a wide range of bikes to suit each cyclist's tastes and needs.
Let's dive into the brand and see what makes their bikes special.
History
Surly bikes are known for making high-performing bikes in various sizes and shapes for cyclists of all ages. The Surly bikes were founded in 1998 in Minnesota as a division of Quality Bicycle Products. During this time, they were known for their single-speed bikes but would later design quality fat-tire bikes to suit the more adventurous cyclists as time went by.
The Surly bike's steel frames are hand-crafted in Taiwan to produce fast and durable bicycles that improve the quality of your ride. These frames are reliable when long-distance touring, fat biking, and bike packing in various locations worldwide. You can find Surly dealers and distributors on their website with physical stores in America, Japan, Asia, Canada, and Latin America.
Today, Surly sells a wide range of bike parts like handlebars, forks, drivetrain, tires, and rims. You can go for Pavement bikes, touring bikes, cargo or hauling bikes, or trail bikes to suit the type of cycling you intend to do. There are various sizes and colors of these bikes available in their stores.
Surly Bikes also take care of the environment by ensuring their bike manufacturing process is clean to provide a healthier environment for everyone.
Pavement
---
Cross-Check
The Surly Cross-Check is a versatile commuter bike that performs well during off-road adventures. It is an excellent hybrid between a road and mountain bike that you can take out for pavement riding, touring, and daily commutes. Like all Surly bikes, this model comes with a Surly 4130 CroMoly steel frame. Not only is the steel frame durable, but it is also strong to tackle obstacles when gravel riding.
Being one of the first complete bikes offered by the Surly Bikes collection, many modifications have been made to this model to date. This Surly bike shines on gravel trails because of the steel stable frame that absorbs vibrations for a more comfortable ride.
The Cross-Check features semi-horizontal dropouts for adjusting the wheelbase and Singlespeed compatibility. You can install 130 and 135m hubs with the Gnot-Rite dropout spacing on this bike.
The bike's KMC 1×8-speed drivetrain in the back with a 12×42 tooth cassette is great for city riding. It is equipped with a rear Microshift RD-M5185M derailleur and Tektro M730 brakes that offer impressive braking power when you need to stop.
The Surly Cross-Check is perfect for a wide range of circumstances because the flat handlebars allow for a more upright riding position. You get to see more during your ride if you are looking to take in the scenery.
Since this multi-purpose bike is designed with commuters in mind, they have the ability to add front and rear racks. You can carry your personal belongings and essentials during each commute with these secure racks. This bike is a mid-class machine that costs close to $1000 for riders looking for a fun bike.
Straggler
With the Straggler pavement bike, you can ride on gravel or go on a bike-packing adventure any time. It is ideal for touring with the heavy-duty loading options it offers. The Surly Straggler can handle 8 and 24 pack racks, frame bags, and seat bags to ride with everything you need during any trip.
It comes with a 4130 CroMoly steel frame and fork. You can choose a blue, red, or black steel frame when ordering this bike. It won't take too long before you are comfortable riding on the WTB Volt sport saddle. Weighing over 26lbs, this steel bike, when complete, is heavier than most aluminum and carbon bikes.
The Straggler also features an SRAM 11-speed drivetrain for riding up hills with Hayes CX Comp brakes. These mechanical disc brakes are reliable when touring fully loaded and for all-around rides. The forward-exiting horizontal dropouts allow for single-speed compatibility and wheelbase adjustability. On this bike, you get clearance for 650b x 41mm or 700c x 41mm tires with fenders to keep you clean when cycling through water or rain.
The Straggler isn't the fastest bike during climbs considering its weight but offers confident descents. This bike is suitable for riders who value adaptability and comfort in different terrain and weather. If you plan on getting only one bike which is a blend between a mountain and road bike that won't break your bank like the Straggler will be ideal for you.
Midnight Special
The Midnight Special is a high-end road bike from Surly Bikes that shines when pavement riding through pot-holed areas and gravel. It is designed to offer comfort and speed for long-distance cycling even when you're not riding on smooth pavement. This durable bike features a 4130 CroMoly steel frame that is highly resistant to fatigue for the road. This Surly bike has drop handlebars that allow multiple hand positions relieving pressure and fatigue during long rides like other road bikes.
The Surly Midnight Special weighs 26lbs which is slightly lighter than the Surly Straggler bike model. It also features the SRAM Rival groupset with 11 gears that you can easily switch between depending on the speed you want. Like most modern road bikes, the Midnight special comes with flat-mount disc brakes for stopping the bike. Flat mount disc brakes are lighter and more compact in design to use for safety purposes.
If you tend to get thirsty during your trips, this bike has plenty of attachments to carry up to three water bottles securely. The Midnight Special offers clearance for 650b x 60mm or 700c x 42mm tires without fenders and Alex Adventurer 2 tubeless-ready rims. These high-volume tires are excellent for increased traction when cycling.
The Midnight Special is a bike for cyclists who want to ride longer and almost anywhere. If you choose the right size, you can enjoy extended gravel and road biking on this bike.
Touring
---
Disc Trucker
Whether you plan to go on a solo ride or take a break from the city, the Disc Trucker is a long-distance touring bike that can do the job. This is a pure-bred touring bike with drop-bar handlebars that are comfortable to grip and operate. Frame sizes of the Disc Trucker bikes are available from size 42-56cm with 26″ diameter wheels.
Larger steel frames of the Disc Trucker model are also available with 700c diameter wheels. The Flat-mount TRP Spyre C disc brakes offer considerable stopping power when riding on demanding terrain. With several mounts on this bike for carrying bags and water bottles, it will be hard to leave anything behind.
The Surly ExtraTerrestrial 700c tires on this bike feature Kevlar lining with nylon-lined sidewalls to prevent punctures. They are also tubeless-ready. With the 12mm thru-axle on this bike, you get better power transfer while pedaling with added stability during bumpy rides. This model is available in two colors, the 'Pea Lime Soup' and the 'Hi-Viz black that appeals to most cyclists.
The Surly Disc Trucker is definitely a sturdy bike you can consider for its rideability and design when it comes to touring bikes. If you have thousands to spend looking for a comfortable drop-bar touring bike, the Surly Disc Trucker could be the one to get.
Pugsley
The Pugsley is an extreme off-road expedition mountain bike from Surly. According to Surly, this is a fat tire bike for riders looking for a smooth ride when backpacking and riding on rough trails. The Surly Pugsley bike weighs around 34 pounds mainly due to the heavy steel Surly NATCH 4130 Chromoly steel frame and fork.
It also offers clearance for Surly Edna 26×4.3″ tubeless-ready tires with 80mm-wide 'My Other Brother Darryl' rims. The gearing combinations on this bike are ideal for riding on snow or road with a Race Face crankset and Shimano SLX RD-7000 GS 11-speed rear derailleur. The 135mm space offset fork allows you to swap wheels quickly. You can explore new off-road locations with the long and stable wheelbase on this Surly bike.
The WTB Volt sport saddle is made for speed and comfort when cycling off-road to minimize the chances of aches and pain. This fat bike was designed to carry loads off-road, so it comes with a full rack and fender mounts.
Other components of the Pugsley include the Avid BB7 Mountain brakes. These brakes are a great choice for riders because they require little maintenance and weigh less than hydraulic disc brakes. The Pugsley bike also features Surly Moloko handlebars with Velo Single lock-on that keeps the grip from rotating when switching hand positions.
This fat bike opens up more routes to explore thanks to its fat tires that are larger than your normal mountain bike. The Pugsley is a fun bike to ride all year round and get a workout in during your cycling sessions. Although this bike costs over $1000, it is cheaper than most fat bikes out now.
ECR
The ECR bike from Surly is the off-road bike packing bike you need for muddy tracks, rough gravel roads, and commuting. This touring bike is excellent for routes with less pavement and more trails. it features a Surly 4130 CroMoly durable steel frame racks, mounts, and is adaptable to frame bags that offer excellent gear-hauling potential for technical riding.
The geometry of this bike is relaxed to feel confident during descents with an SRAM Powerspline bottom bracket for additional stability. The Surly ECR features SRAM NX Eagle groupset with 1×12 style gearing for tackling those steep climbs.
With Surly Moloko handlebars, you can try different riding positions to give you more control of the bike. They come with Velo Lock-on grips for a better grip and comfort when you ride. Like other Suly bikes, you get the WTB Volt sport saddle with padding for ample support when pedaling.
The ECR weighs around 32lbs which is heavier than your regular gravel bikes. This is due to the Stock Surly Knard 27.5×3 tires that make your ride smoother on rough trails by absorbing shocks and vibrations from the track. The Surly ECR bike comes with 27.5inch tires for the extra small to medium frame sizes and 29inch tires for the medium to extra large ECR frames. These tires also dampen vibrations from roots and large rocks.
This is a go-to backpacking bike that you can have fun riding when riding on dirt roads. Make sure you get the size that fits you well by testing out some models at your bike shop before you order.
Trail
---
Ice Cream Truck
With a price tag of over $2000, the Ice Cream Truck trail bike from Surly is a maximum fat bike that can handle almost anything. With a 100% Surly 4130 Choormoly steel frame, this durable bike makes riding off-road riding smoother and less stressful. This trail bike features an ED( electrophoretic deposition) coating on the steel frame to prevent rust over time.
The geometry of this bike is perfect for climbs and descents while riding comfortably on the WTB Volt 142 saddle. You get a wide range of gears with the 12 speed Shimano SLX CS-M7100 Cog. The Ice Cream Truck also performs well when backpacking in new locations. You can enjoy more control with the wide Salsa Rustler handlebars that offer enough room for your hands to be flexible.
This bike offers one of the largest tire clearance on fat bikes. You get the Surly Bud & Lou 4.8″ tubeless-ready tires that open up a whole new world of terrains like snow and sandy beaches you can experience. With the Bud tires in the front and Lou tires in the back, you get a good quality grip on loose trails as well.
For excellent stopping power, the Tekro Gemini HD-M520 brakes and brake levers on this bike inspire confidence even on challenging trails. These hydraulic disc brakes offer top brake power for aggressive riders to rely on. The Surly Ice Cream TRruck bike also features a 100mm threaded bottom bracket shell with front and rear 12mm thru-axles.
Although this fat bike is heavy, it is a stand-out performer during climbs and descents. It is an ideal bike for riders looking for a traditional fat biking experience while riding through most obstacles on your path.
Krampus
The Krampus bike is an all-mountain 29 + trail bike that can go through about anything on the trail. This trail bike is long in the front and short in the rear with compact chainstays that make it easy to bring up the front wheel resulting in a solid bike feel. The Krampus has a Surly 4130 Chromoly sturdy steel frame like other Surly bikes and a RockShox 35 Gold RL fork.
The Tekro Gemini HD M520 brakes offer superior stopping power when maneuvering difficult terrain. You can use this trail bike while backpacking and commuting. It features Vel Lock-on grips on Salsa Rustler handlebars for additional control of the bike while you ride. A modern feature on this bike is the 145mm Surly Gnot-Boost technology that allows for mounting of different dimensions on the rear wheel.
With 29 x 3 -inch tires and 50mm rims, this fat bike can make your trail feel smoother during climbs while rolling over anything in their path. The comfort on this bike is superb, with a comfy WTB Volt 142 saddle found on most Surly bikes. Although rigid, the Surly Krampus will offer you the quality experience, you are looking for when climbing and descending on gravel roads and rough trails.
If you are willing to spend close to $2000 for a high-end trail bike with great handling, the Surly Krampus model is the one for you.
Haulin'
---
Big Easy
If you are looking for a way to transport your cargo without spending too much, you can consider getting a cargo bike. According to the Surly website, the Big Easy Haulin bike is a longtail electric cargo bike. Whether utilizing the front rack or using a full-blown cargo bike, you can transport most items below 200lbs with a cargo bike like the Big Easy.
When it comes to the geometry of this bike, it feels like any normal bike but comes with a damping Cane Creek ViscoSet headset for stable handling when carrying heavy loads. This is an electric bike with electric assist to ride longer and an environment-friendly replacement for your car. You also get a neat workout transporting cargo on this machine.
Like other Surly bikes, this e-bike features a steel frame with increased stand-over height to keep for comfort at all times.
You don't have to worry about the terrain with the powerful Bosch Performance CX motor on the Big Easy bike. With four assist modes, you can get more out of this bike depending on your needs. The 500Wh battery is adequate and requires 4.5 hours to charge for your next trip fully.
This e-cargo bike works with an SRAM GX 11-speed drivetrain and the SRAM NX trigger shifters. In addition, the 4-piston Tektro hydraulic disc brakes will keep you safe when commuting with this electric bike. It also features large volume 26" x 2.5" ExtraTerrestrial strong tires to better handle the cargo you intend to move.
For similar electric cargo bikes, see our review of Yuba bikes.
You can do plenty with this cargo bike, like kid-hauling, grocery shopping, and commuting without any inconveniences. The Big Easy is a high-end electric bike worth over $5000 to meet all your cargo needs.
Big Fat Dummy
Another addition to the Surly Haulin' bike models is the Big Fat Dummy bike. It is one of the most capable off-road fat bike haulers with a single-piece Chromoly steel frame for all-terrain riding. This triangle steel frame with fat tires and a longer top tube keeps everything stiff and offers a more predictable ride when hauling cargo.
The frame fits 26 x 5.25" tires on 100mm rims but can also adapt to 29" x 3.0" tires that offer better traction and ground contact to roll over obstacles effortlessly. With a weight limit of 400lbs, this cargo bike is human cargo compliant when using Dummy Rail Collars. Like other long-tail fat bikes, this bike weighs close to 57 pounds due to the wheels, extra tubing, and bags.
You get a Race Face 36/22 crankset, SRAM GX 2×11 high direct mount front derailleur, and a KMX X11 anti-rust chain when it comes to the drivetrain. The Big Fat Dummy features all-new cast dropouts to help you remove the rear wheel without completely removing the 197mm long try axle. It is not easy to lift the front wheel of this haulin' bike because of the huge wheelbase and weight distribution. While moving heavy cargo can be risky, your safety is assured with this cargo bike's reliable SRAM Level T brakes.
Retailing at slightly over $3000, you can get this Surly Haulin bike in sizes small to large, depending on your height. If you have the funds, the Big Fat Dummy Surly bike can meet all your cargo-hauling needs no matter the destination. big fat
Sizes
Surly offers bikes in different sizes, from extra small to XXL sizes. The extra small Surly bike size measures between 38-46cm and suits riders between 5'0″ and 5'5″. The medium-sized bike fits riders between 5'7″ and 6'0″ and measures between 52-56cm in size. The XXL bike size measures 60-64cm for tall cyclists and fits tall riders between 6'5″ and 6'8″.
If you want to find the best size for you, it is best to consult with your bike shop. They can help you fit your touring or trail bike because sizing your bike can be hard.
Where to buy Surly Bikes?
Gravity Coalition – Some of the bikes available at Gravity Coalition include the Surly Big Easy Cargo Bike, Surly Ice Cream Truck Fat Bike, the Surly Straggler, Surly Lowside, Surly Bridge Touring bike, and the Surly Karate mountain bike.
JensonUSA – At JensonUSA, you can buy the Surly bikes and other their bike accessories.
Aventuron – At Aventuron, you can buy the Surly models and even some accessories and add-ons.
FAQ
Our Thoughts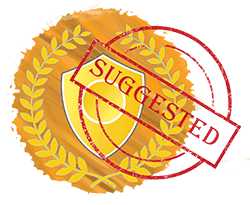 If you are searching for a bike for bikepacking, commuting, or fat-biking, you can find your next bicycle from Surly Bikes' lineup.
Surly ensures that riders are comfortable and get a smooth ride with good quality durable frames and tires.
With various models for trail riding, pavement cycling, and hauling, you can quickly find a Surly bike that suits your riding style.
When it comes to high-performance riding, these bikes are within the middle to high price range, affordable for most cyclists.