If you are looking for a versatile yet straightforward bike, the Surly Cross-Check Bike is what you need.
This is the steel commuter bike that can do it all; from commuting to work to tackling demanding terrain, the Surly Cross-Check bike is up to the task.
It is a comfortable and durable bike you can trust for your biking journey. This way, you can focus more on your riding than the bike.
Let's learn more about the bike, shall we?
Main Features
Surly produces durable steel-framed bikes suitable for touring and adventures. Cyclists see considerably more of this beautiful world than any other class of citizens, and the Surly Cross-Check bike can help you.
You will enjoy the variety of features that the Surly Cross-Check bike has to offer. This bike features a steel frame with a lugged steel fork perfect for taking on bumps on the road.
With a simple geometry design, you can ride for miles on this bike without feeling worn out.
Some of the main features include:
Durable 4130 Steel CroMoly frame
Microshift Acolyte Xpress shifters
1×8-speed drivetrain with a 12×42 tooth cassette
29×2.0" tires in the front and 700x42mm in the rear
Tektro v-brakes
Steel Frame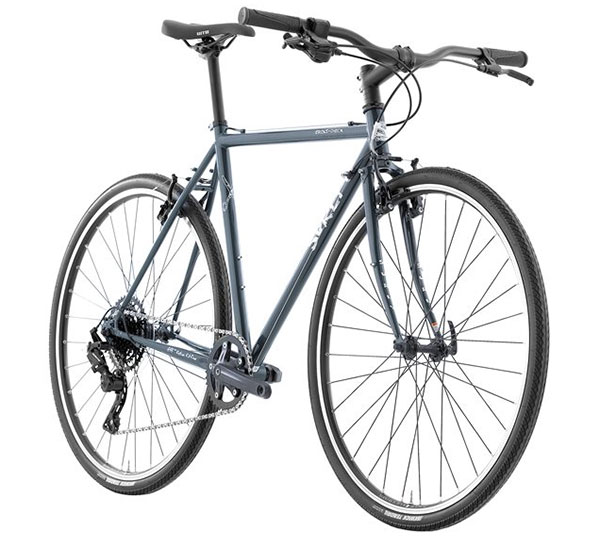 The Surly Cross-Check bikes feature 4130 Steel CroMoly frames that are tough and durable. They prefer steel because it is comfortable while offering you a memorable ride.
With quality care and maintenance, you can enjoy your steel frame for years. Although the outside of the steel frame has a solid coat of paint, it can still rust.
The rust will not get too far due to the heavy coat of paint, maybe some touch-ups to prevent it from rusting more. It would help if you were careful about the inside of your frame because this area oxidizes quickly. Water can easily spread to your seat tubes and other small places spraying from your wheel.
The frameset set also features a Surly Cross-check 4130 CroMoly Fork and Surly stainless, 30mm Seatpost clamp. The clamp makes adjusting your seat height simpler and faster.
Steel frames are a great option because of their strength, durability, and weather resistance. They are comfortable and help make your ride smoother while tackling challenging terrains.
Tektro V-Brakes
The brake setup on the Surly Cross-Check bikes is reliable and straightforward with M730 Tektro v-brakes. You will be sure of reliable braking power and tire clearance with these brakes on your Surly bike. These are high-quality brakes with a lightweight design for your bike in either sandblasted silver or color black.
The M730 Tektro V-brakes are made of 3D forged Aluminum arms with an arm length of 102mm. Linear pull brakes like the M730 Tektro V-brakes work well with Linear brake levers. The Surly Cross-Check bikes use Tektro CL520 levers made of cast aluminum and featuring two-finger lever blades. They weigh 152 grams per pair.
Tektro V-brakes also offer little leverage force but will require considerable practice at slower speeds before you use it daily. You can use the detailed instructions on how to install and use these brakes.
Kenda Kwest Tires
Surly Cross-Check bikes use Kenda Kwest 700c x 35mm tires in the rear. With 29×2.0″ tires at the front, you can get various tire combinations and options to customize your bike. The Kenda Kwest tires are made of rubber and come in the color black. They offer a smooth-rolling tread pattern for use on roads and streets.
The deep grooves are for sipping water away from the tread when cycling during wet conditions. The large water dispersion you get from this rounded tread also provides incredible straight-line speed and traction.
You also get the confidence you need when maneuvering challenging terrains. It inflates up to 100 psi for a faster-rolling performance when on your Surly bike.
These tires not only look good, but they will also work well for your Surly bike. The Kenda Kwest tires are easy to mount for a decent ride, whether in wet or dry conditions. You will be getting good-value tires for the price you pay for the Surly Cross-check bikes.
Drivetrain
The Microshift 1×8-speed drivetrain with a 12×42 tooth cassette on the Surly Cross-Check bike ensures that you can quickly climb hills without any worries. It is essential to check the quality of the drivetrain on the bike you decide to buy. This is because drivetrains are critical for transmitting power on bicycles so that cyclists can move the wheels.
The Surly Cross-check bike drivetrain is composed of a Samox 3pcs crankset, a 68 by 110.5mm bottom bracket, a Rear derailleur, the Microshift Cassette, and a KMC X8 chain. The chain is also quiet and reliable, with smooth shifting between chainrings. You might have to be keen on the rust with the chain, but that will not affect the performance or make any unnecessary noise when riding.
The Microshift drivetrain on the Surly Cross-Check bike will give you all the power you need to challenge yourself when riding. Whether you are going on adventure climbing hills or cycling in your neighborhood, this drivetrain will take care of everything. They are forehead for strength and shifting accuracy for you to get the most out of each ride. Microshift drivetrains are of high quality and offer value for the price.
Sizes
The Surly Cross-Check bike is available in ten sizes to fit various cyclists. You can get the smallest size of the Surly Cross-Check bike that is 42cm, or the largest size that is 60cm. All these bikes have different heights and seat angles. The wheelbase is also diverse according to the bike size you select. Going through the sizing chart will help you choose the Surly Cross-Check bike that will be comfortable for you to ride.
FAQ
Is It Worth the Money?
Surly Cross-Check bikes go for $899, which is cheaper than the average cyclocross bike for around $1000. You will be getting a versatile and straightforward bike to meet all your adventure and commuting needs at that price.
The relaxed geometry and durable steel frame make this a perfect choice for cyclists looking for an all-around bike, whether on rough terrain, gravel, or paved streets. At this price, you also get to enjoy quality stopping power with the Tektro v-brakes. If you are on a budget and don't plan on buying another bike in the next few years, you should go for the Surly Cross-Check bike.
Final Verdict
In conclusion, you won't go wrong with the Surly Cross-Check bike. This bike is rugged and designed to handle anything you throw at it.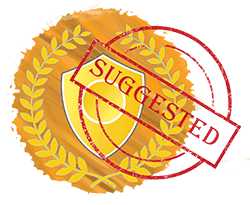 You can go on adventures, commute to work, or explore new nature trails on this bike while being comfortable.
The features on this bike, such as the steel fork, ensure you have more control over the bike on rough roads or downhill for a smooth ride.
The Cross-Check is the first complete bike offered by Surly that features wheelbase adjustability and accommodates front and rear racks for long-distance cycling. This works well for beginners who do not have the knowledge or skill to build their bikes.
The steel frame is durable, and although it isn't ideal for races, you can still get a good performance from it when bike touring. If you are looking for a multi-purpose bike that you can ride right away, the Surly Cross-Check bike is for you.
We have a review on Surly Disc Trucker too, check it out!