Golden Cycles bikes are made by City Grounds, known for their high-quality bikes to fit your urban biking lifestyle. You can enjoy these bikes when exploring new trails, city riding, and commuting to work.
Part of Best Bike Brands
Golden Cycles provides fixed-gear and single-speed bikes for an affordable price.
The Golden Cycles models from this manufacturer are some of their popular bikes being sold worldwide.
Let's take a closer look at their brand!
Overview of Golden Cycles

The mission of the Golden Cycles bikes is to help commuters and enthusiastic cyclists ride in style with well-designed bikes. They specialize in creating Fixie bikes and fixed gear bikes that are affordable for regular riders.
With the fixed gear, Golden Cycles bikes fully depend on your pedaling to move. If you want to ride ahead, you pedal forward, and if you want to move back, you pedal backward. They also feature flip-flop rear wheels to ride the bikes as a single-speed bike or a fixed gear bike.
Fixed-gear bikes are excellent bikes because they give you more control when handling the bike's speed. Golden Cycles boasts of a large collection of fixed-gear bikes like the Golden Vader, Golden Striker, and Golden Shocker bikes.
Take a look at some of their most popular bikes below!
Golden Cycles bikes
Golden Cycles bikes have a simple and clean frame design with various colors available to fit your style and look. You will enjoy how lightweight these bikes are especially when it comes to storing or moving them to your home.
These bikes also have fewer components than standard bikes, which makes them fun for outdoor adventures. There are various Golden Cycles bike models available today. They include Vader Fixie Bike, Shocker Fixie bike, Oil Slick Fixie, Redrum Fixie, and the Golden Cycles Asphalt Fixie. Of all these models, the Vader Fixie Bike and Shocker Fixie Bike are popular among cyclists today.
Golden Cycles Vader Fixie Bike
The Golden Cycles Vader Fixie bike is for experienced riders and regular commuters. It features a matte black frame and a wide variety of wheel color options to match your style. The frame is high tensile steel which is durable and can take hits during your rides.
These bikes weigh between 22-25lbs depending on the frame size that best fits you. Golden Cycles Vader Fixie bike has custom alloy handlebars to ride comfortably as you enjoy the outdoors. The rubber BMX style grips also reduce hand burns and retain grip even when your hands are sweaty.
It is enjoyable for cyclists experienced with fixed gear bikes and beginners looking to try out a simple fixie single-speed bike. The Golden Vader Fixie bike has a cozy Golden Cycles Road saddle. The thick padding on this saddle makes it ideal for street and outdoor riding.
It will be easy to ride this bike with the BMX platforms plastic pedals that are lighter than other pedals in the market. The 700 x 25c tires also provide quality rolling resistance when riding on roads and in parks.
Golden Cycles Shocker Fixie Bike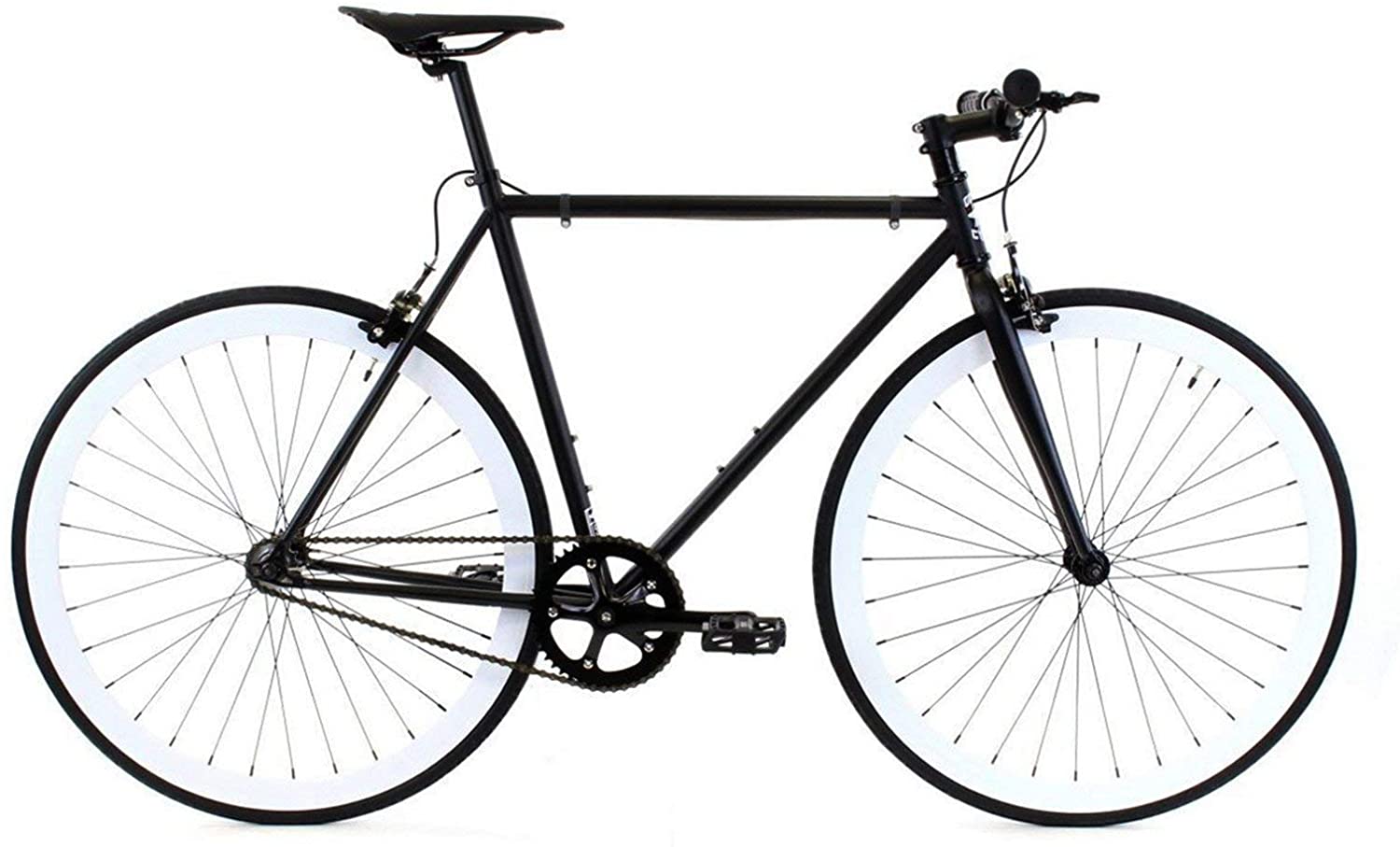 Another popular bike from the Golden Cycles is the Shocker Fixie bike. This bike has a high tensile steel frame that offers you strength and durability when cycling.
Like the Vader fixie bike, the Shocker Fixie also has alloy riser handlebars. Riser handlebars will keep your head and torso a bit higher than the bike to offer you more control when riding your fixie.
The Shocker Fixie is a single-speed bike and weighs 10 pounds. This is lightweight which is easy to accelerate and ride at high speeds.
Depending on the frame size you select, you still get to enjoy a lightweight bike weighing between 22 to 25lbs. The Golden Cycles Road saddle is durable, but you will need a few days to get used to it to ride comfortably.
This fixie bike has 45mm Deep Alloy rims that are lighter than standards wheels in the market. It also has front and rear radius forged alloy brakes for better stopping power when needed. You can stop quickly and safely with these brakes.
The Golden Cycles Shocker bike also has 700 x 25c tires to offer you a smooth ride every time you get on the bike. The Shocker Fixie bike is suitable for beginners and experienced fixed gear bike racers.
Sizes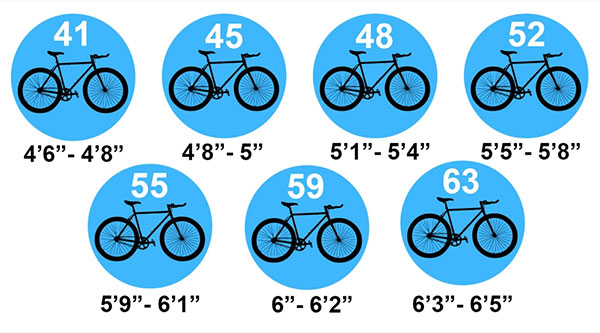 There are different sizes available for various cyclists when it comes to the Golden Cycles bikes. Golden Cycles manufacture seven sizes ranging from 41cm to 63cm. With this range, you are sure to get the perfect fit for all your adventures.
Golden Cycles bikes measuring 41cm are suitable for riders between 4'6″ to 4'8″, while the largest bike measuring 63cm is suitable for riders between 6'3″ to 6'5″. If you use the sizing chart, you will find the best fit according to your height for a comfortable ride on the Golden Cycles bikes.
FAQ
The Golden Cycles is a good brand for the price and quality of bikes they offer. With various models available, you can be sure to find the best commuter bike to meet all your needs.
They also come at affordable prices with quality features like a durable frame and powerful brakes. Golden Cycles offer fantastic designs for commuters and casual riders to stand out when cycling.
The fixie bikes weigh between 22 to 25 pounds, although the weight of a Golden Cycle bike depends on the bike's frame size and other bike parts.
You will need some tools to help you assemble a fixie bike once it arrives. Some of the tools include screwdrivers, wire cutters, a repair stand, and a pedal wrench. First, you need to unpack all the bike parts and get them ready for the assembly process.
First, start by placing the brackets and headset and adjust them accordingly. You can skip this if your fixed gear bike has sealed cartridge bearings. Next, install the handlebars and screw them into the stem bolts. After removing the wheels, you can grease the hubs and see if they can freely spin.
You will also need to grease other bike parts, like crank bolts and the water bottle cage. This helps prevent any damage to your bike and makes it easy to remove other bike parts for servicing in the future. Attach the right bike pedal and bolt it clockwise while bolting the other bike pedal on the left pedal counter-clockwise.
If necessary, you can adjust the brakes on your fixed gear bike. It is also important to lubricate the chain before you adjust the derailleurs. With this done, you will have assembled most of your fixie bike. Do not forget to adjust your bike saddle to fit your height and comfortable angle better.
Final Verdict
In conclusion, the Golden Cycle Fixie bikes are among the most affordable fixed-gear bikes you will get today.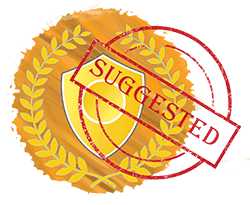 They offer durable and reliable frames that can handle different types of terrain. You can enjoy casual riding, commuting, and outdoor nature trails with a fixed gear bike.
The simple design still stands out and will attract attention no matter where you are riding. Golden Cycles has a wide collection of fixie bikes, with the Golden Cycle Shocker and the Golden Cycle Vader being one of the most popular today. They offer you more control when cycling, and with 700 x 25c tires, you can enjoy a smooth ride without any worries.
Golden Cycles fixed gear bikes are suitable for both beginner and experienced cyclists. You will have fun every time you get on these bikes to ride. If you are looking for sturdy bikes with quality stopping power, the Golden Fixie bikes are the best choice for you.
Didn't find what you were looking for? Take a look at our top Fixie picks.