Cannondale Synapse 105 is a smooth endurance road bike that's ideal for riders who want to spend the whole day on the road without having to sacrifice speed or snap, or give up the fun factor.
Cannondale Synapse was first introduced in 2005 and quickly became one of the go-to choices among the endurance road riding bunch.
Sixteen years down the line, the Synapse has obviously withstood the test of time as it is still one of the most popular endurance bikes around.
The Synapse Disc 105 we're reviewing today is one of the smartest buys you can make if you're looking for an affordable, yet well-specked and decently lightweight endurance rig to do big miles on or train and commute in the winter.
Cannondale Synapse 105 Main Specs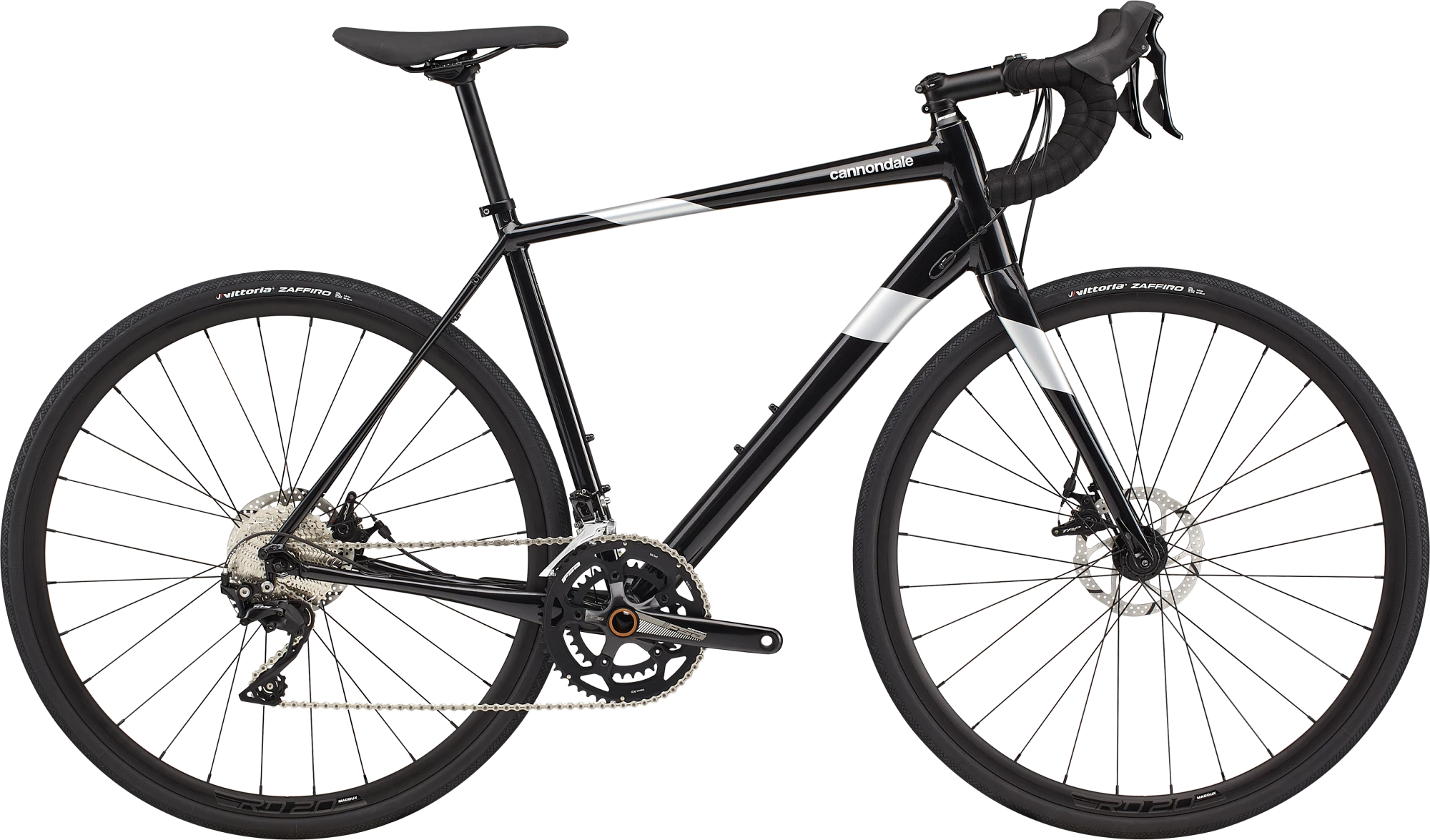 Cannondale Synapse 105 comes with a lightweight aluminum frame, disc brakes, and the Shimano 105 groupset. It has a recognizable upright-ish geometry that puts it in the company of Trek Domane, Specialized Roubaix, and Giant Defy.
Therefore, it's not afraid of doing centuries, completing randonneuring events, or straying off the beaten path toward adventure. Here are some of the specs that make it a good buy.
Frame: Aluminum Frame SmartForm C2 Alloy
Fork: BallisTec Full Carbon
Crankset: FSA Gossamer Alloy, BB30, 50/34T
Bottom Bracket: Cannondale BB30
Shifters: Shimano 105, 11-speed
Front Derailleur: Shimano 105, braze-on
Rear Derailleur: Shimano 105 GS
Number of Gears: 22 gear(s)
Brakes: TRP Spyre-C cable-actuated disc, 160/160mm rotors
Rims: Cannondale RD 2.0 Disc, double wall with eyelets, 28h
Tires: Vittoria Zaffiro, 700c x 30 mm
SmartForm C2 Aluminum Frame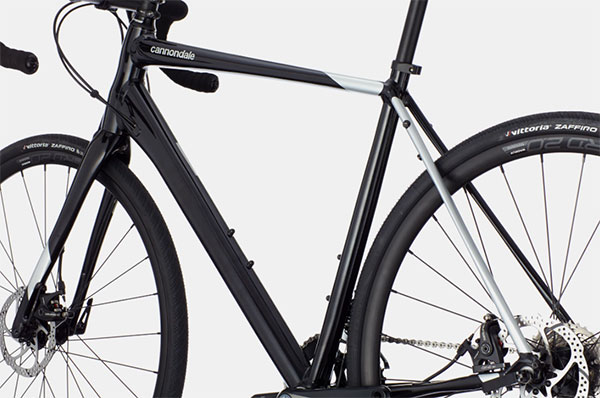 Cannondale makes the Synapse either around a full carbon frame or around an aluminum frame with a carbon fork. The model we're looking at today falls into the second group.
The SmartForm C2 aluminum frame is renowned for clean lines, smooth welds, lightweight tubes, and extreme durability. This particular model is also painted in a dazzling Candy Red color.
The SmartForm construction technique achieves the utmost balance between strength and weight by concentrating material where needed in order to maximize stiffness and shaving it off where unnecessary to reduce weight.
The frame is combined with a BallisTec Full Carbon fork that further reinforces the front end and sheds pounds. The fork is tapered, comes with an integrated crown race, and uses thru-axles with 12x100mm spacing.
Consider also: Cannondale SuperSix EVO
Finally, the Synapse also features integrated cable routing and boasts the tried and true BB30 bottom bracket. Therefore, it's a bike that's built to last using a well-known recipe and offering few (pleasant or unpleasant) surprises.
Value-Winning 105 Components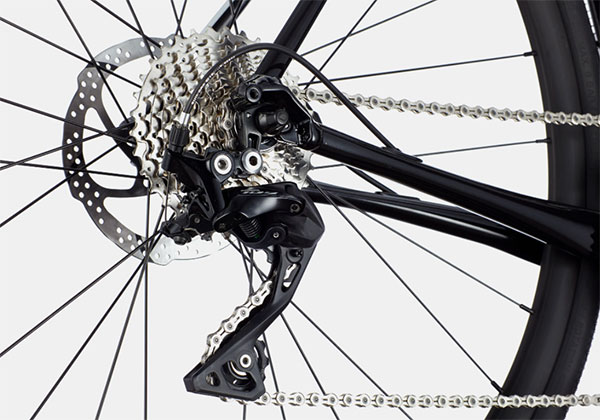 Cannondale Synapse delivers excellent value for the money considering it comes with a Shimano 105 groupset and costs just $1,900.
However, to achieve that price, Cannondale did take a few shortcuts that brought the cost down but lifted the weight up. Namely, instead of a 105 Hollowtech crankset, this Synapse features a compact FSA Gossamer Alloy crankset that's slightly heavier but no less durable.
Other than that, everything else is spot on. You get Shimano 105 shifters, 105 front and rear derailleurs, and a climbing-friendly 11-34T Shimano 105 cassette. A total of 22 gears should get you up and over any hill if you have the legs to do it.
In line with popular trends, the Synapse also boasts TRP Spyre-C mechanical disc brakes with 160mm rotors. Therefore, you'll get reliable braking performance for descents and winter commutes, though not as refined as the one hydraulic discs offer.
Upgrade-Ready Wheels & Tires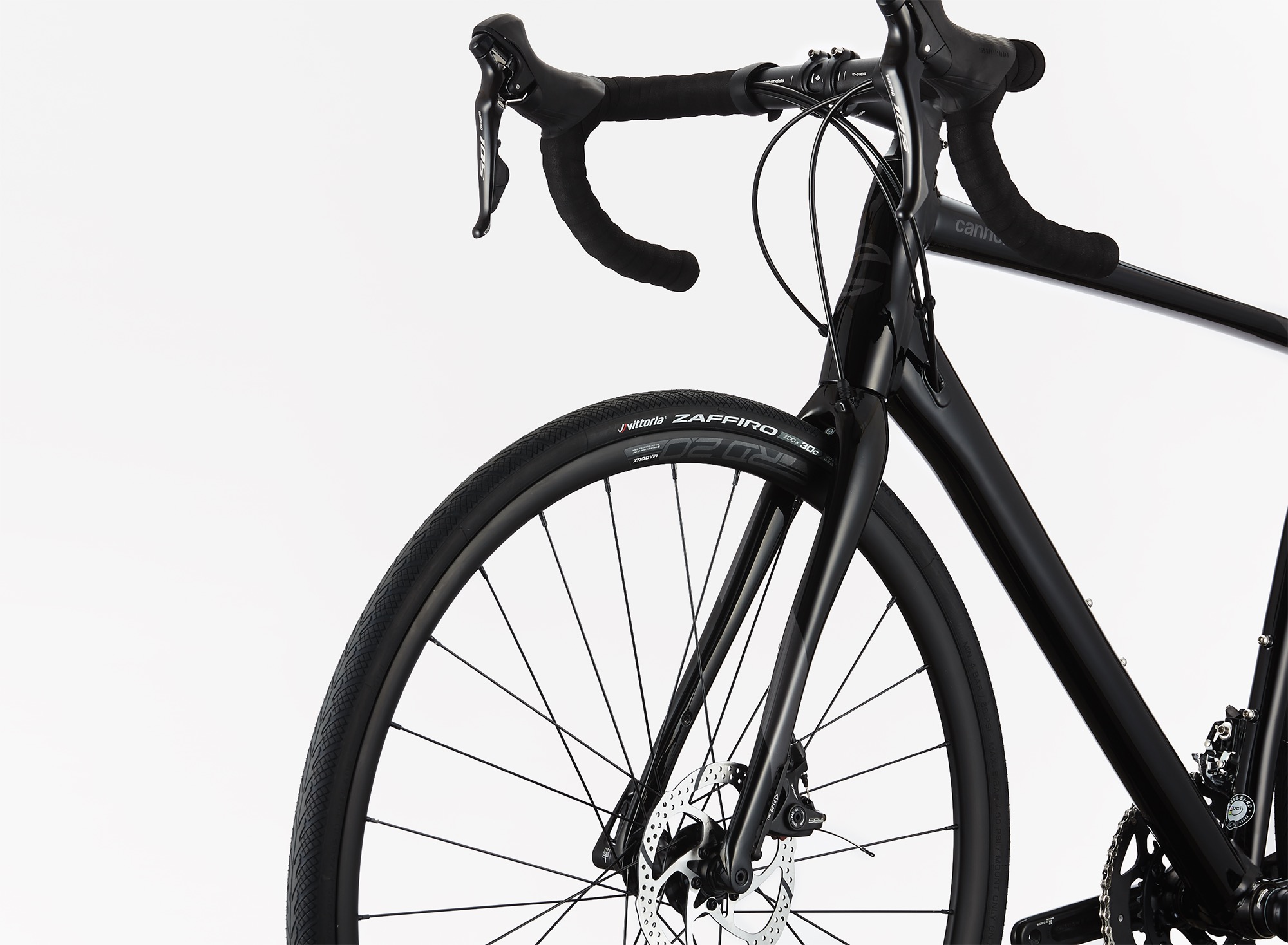 Cannondale Synapse 105 has a claimed weight of 21 lbs. 13.2 oz., which is not ultralightweight but not awfully heavy either.
A big chunk of that weight goes to the wheel and tire combo. Namely, the Cannondale RD 2.0 disc wheels are double-walled and made from aluminum, so they're pretty much bulletproof. However, the pair weighs almost 4.4 lbs (2kg).
A pair of Vittoria Zaffiro 700C x 30mm tires that this bike comes with weighs more than 1kg with tubes. Therefore, you're getting a lot of durability, but you're losing some snap and pop.
To clarify, this wheelset is pretty standard at this price point and it is the price you have to pay to get a better groupset and disc brakes.
So if you get this Synapse and decide to upgrade in the future, a pair of wheels and lighter tires will definitely give you the best result and improve the ride feel the most.
Endurance-Friendly Geometry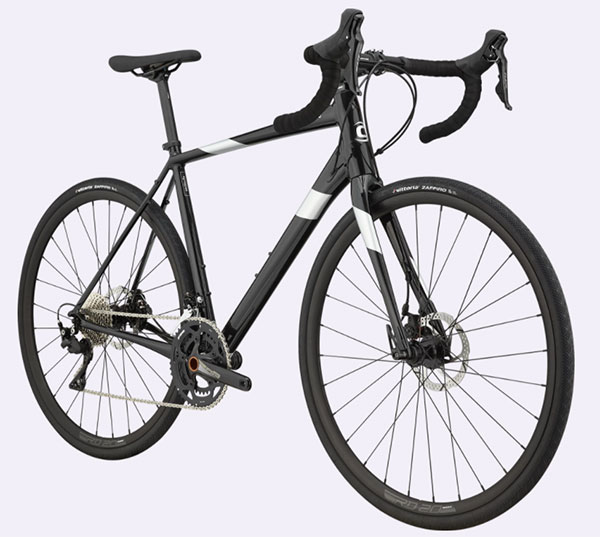 The thing that makes Cannondale Synapse an endurance road bike, apart from the 30mm tires, is its relaxed geometry.
This bike is defined by a high stack, short reach, and a short fork trail. To put that into numbers, the 56cm frame has a 389mm reach, 589mm stack, 59mm trail, and 1014mm wheelbase.
If you compare that to the racier Cannondale SuperSix EVO, which in the same frame size has a 390mm reach, 574mm stack, 58mm trail, and a 992mm wheelbase, you'll see that Synapse is designed to put you in a more upright position that you can maintain for hours.
But that doesn't mean that this is a sluggish bike that can't accelerate when you put down the power—because it definitely can. On descents, the Synapse feels predictable and stable, which is a feeling that's reinforced by the mechanical disc brakes.
Cannondale Synapse Size Chart
The Synapse aluminum frame is available in seven sizes, which is a surprisingly wide choice. The jumps between the sizes are small, which makes it easy to find the perfect size and feel comfortable while riding.
Check out the size chart below to find your size based on your height.
44CM — 5'0″ – 5'4″
48CM — 5'2″ – 5'6″
51CM — 5'5″ – 5'9″
54CM — 5'7″ – 5'11"
56CM — 5'9″ – 6'1″
58CM — 6'0″ – 6'4″
61CM — 6'3″ – 6'8″
Other Models
If the Synapse Disc 105 model does not meet all of your requirements, it's good to know Cannondale makes this bike in 12 different builds with carbon or aluminum frames. Check to see if another one suits you better.
Women's Sora — Women-specific model with Shimano Sora and disc brakes
Sora — Unisex model with Shimano Sora and disc brakes
Women's Tiagra — Women-specific model with Tiagra and disc brakes
Tiagra — Unisex model with Tiagra and disc brakes
105 — Unisex model with 105 and disc brakes
Women's 105 — Women-specific model with 105 and disc brakes
Carbon Disc Women's Tiagra — Women-specific model with Tiagra and a carbon frame
Carbon Tiagra — Unisex model with Tiagra and a carbon frame
Women's 105 (Carbon) — Women-specific model with 105 and a carbon frame
Carbon 105 — Unisex model with a carbon frame and 105
Carbon Ultegra Di2 — High-end unisex carbon model with Ultegra Di2 components
Hi-MOD GRX Di2 — Unisex carbon build with GRX Di2 components and clearance for 32mm tires
Final Verdict
To sum things up, Cannondale Synapse 105 is a highly competitive endurance road bike when compared against other similar models on the market.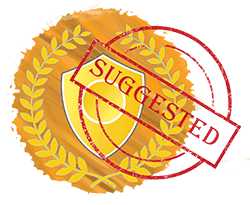 It delivers excellent value in the groupset and the overall components, but not without some room for improvement. However, thanks to the durable and well-made aluminum frame, any upgrade that you decide to make down the line will be worthwhile. We recommend starting with the wheels and tires.
All in all, if you have less than $2,000 to spare, it's hard to beat what this Synapse build offers.
It's a comfortable, reliable, and decently snappy aluminum road bike that can take a hard beating on long rides or harsh winter commutes.
Cannondale Synapse 105
$1,900