Cannondale Quick CX 3 is an affordable and versatile hybrid bike that thrives in different situations — on the city streets, commutes, leisurely rides, and on unpaved backroads. Here's why it's a good deal!
CX 3 is currently sold out. Consider other CX models here.
Cannondale Quick CX 3 is a two-wheeler you can use for speedy commutes from point A to point B, but you can also ride it aimlessly to improve your fitness or spend more time outside.
This multi-functional hybrid machine will feel at home both amid the afternoon traffic jam in a big metropolis and on quiet backcountry gravel and dirt roads.
Quick CX 3 is attractively-priced and offers excellent value for the money, despite a slightly higher weight than ideal of 29 lbs (13.22 kg).
Keep reading below to find out more about the good and the bad!
Cannondale Quick CX 3 Specs
Cannondale Quick CX 3's list of specifications includes a combination of mid-range and entry-level components and solutions, which is to be expected from a hybrid bike that costs just $700.
Some of the most important specs that you should be aware of include:
Frame: SmartForm C2 alloy
Fork: SR Suntour NEX with lockout, 50mm
Front derailleur: Shimano Tourney, 2-spd
Rear derailleur: Shimano Altus, 8-spd
Gears: 16 gears
Brakes: Shimano MT200 hydro disc
Rims: Cannondale Disc, double wall
Tires: Kenda Piedmont, 700×40
Hubs: Shimano QR
For a full list of specs, visit REI.
Quick CX 3 Main Features
Cannondale Quick CX 3 is a mountain bike-inspired hybrid that introduces some road biking elements as well. It puts the rider in a comfortable upright position that provides a good overview of the road ahead and excellent control on all types of terrain.
Moreover, an integrated wheel sensor on all Quick CX models tracks your speed, distance, and calories burned, as well as many other things. It connects to the free Cannondale app and makes all of your important data available in one place.
Let's take a closer look at the main features that define this bike and dictate its price.
Lightweight Aluminum Frame with SAVE Technology
Cannondale Quick CX 3 is built with a lightweight and durable SmartForm C2 frameset. This frame is known for incorporating the SAVE micro-suspension technology that reduces vibrations and improves the tires' contact with the road.
This bike is available in two highly attractive colors — electric blue and grey — and it's zigzagged with eyelets that allow you to add fenders, a rear rack, and two water bottles. That way, you can equip your Quick CX 3 for long rides and poor weather commutes.
40mm Multi-Surface Tires
One of Quick CX 3's main selling points are its tires. This bike rolls on a pair of versatile 700c Kenda Piedmont tires that are 40 mm wide. These are not sleek tires, but they are not too knobby either.
Kenda Piedmont is an ideal choice to make Cannondale Quick CX 3 capable of paved and unpaved road rides. They won't slow the bike down on smooth roads and they'll provide plenty of traction on dirt and gravel surfaces.
Unfortunately, they don't have puncture protection, so it's advisable to carry a repair kit on long rides.
Front Suspension with Lockout
Quick CX 3 has an SR Suntour NEX front suspension fork with 50 mm of travel and a lockout feature. It doesn't make this bike trail-ready, but it makes it possible for you to ride on dirt roads without suffering too much from vibrations.
When you're climbing or riding on perfectly smooth tarmac, you can lock the fork and pedal more efficiently.
Average Shimano Components
Cannondale Quick CX 3 packs 16 gears on a 2×8 Shimano drivetrain. The groupsets fitted on the bike are Shimano Tourney (front) and Shimano Acera (rear), which is an entry-level option.
These groups are intended for beginners and recreational riders who aim for reliability and consistency, rather than speed when it comes to shifting gears.
Highlight: Hydraulic Disc Brakes

When it comes to stopping on a dime, nothing beats hydraulic disc brakes. Even better if they are made by Shimano, as is the case with Cannondale Quick CX 3.
Shimano MT200 brakes are often seen in this price range because they offer the best money to value ratio. They're characterized by consistent braking performance no matter the weather or the terrain.
Moreover, they require no maintenance, apart from changing the brake pads once in a while when they wear out completely.
Is Cannondale Quick CX 3 for You?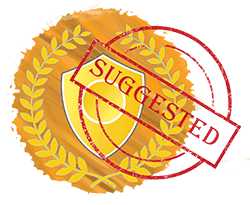 The Quick CX 3 hybrid bike is a good choice for you if you are a beginner and you simply need a bicycle to ride.
If you want to start commuting to work more often, shedding a few pounds off your belly, or start riding with your friends and family, Cannondale Quick CX 3 will make you happy for $700.
But, if you want to cover hundreds of miles every month, push hard to challenge and improve your fitness, and climb a bunch of hills, you should probably get one of the more expensive models.
Other Models
Bottom Line
Even though Cannondale Quick CX 3 has some areas where it can be improved, there's not really much one can complain about for a price tag of $700.
It's a well-built and good-looking hybrid that can tackle paved and unpaved roads alike. Beginner fitness riders, commuters, and casual riders will find its list of specs more than good enough to meet their requirements.