This Mondraker Bikes review takes a deep dive into a series of hardtail and enduro mountain bikes that are among the best in the business.
Part of Best Bike Brands
There are even e-bikes, trail bikes, and kid's bikes to choose from.
In this Mondraker Bikes review, we're going to tell you everything you need to know about Mondraker Bikes and who they are designed for.
Ranging from affordable to pro-ready, Mondraker bikes come in a variety to suit every kind of mountain bike shredder.
We will be taking a closer look at the Mondraker Superfoxy and Mondraker Foxy, as well as the Chrono series. From beginner-friendly to World Cup capabilities, Mondraker bikes have everything you need.
Overview of Mondraker Bikes
Founded in 2011, Mondraker is a Spanish-based brand dedicated to the production of high-performance mountain bikes.
Across their ever-widening lineup, Mondraker strives to offer "pioneering developments and advanced technologies in all categories."
The company has expanded hugely since the beginning and recently built its new headquarters which reflects the "minimalist and avant-garde design" used in Mondraker bikes.
You can probably tell that these bikes are high-end mountain bikes, built with careful precision and the latest in modern technology.
Unique to Mondraker is its headquarters building, made of glass and steel, designed using inspiration from the simple wheel. The building is 12,000 square meters, and this is where 99% of Mondraker bicycles are designed, developed, and built. It can be stated that quality and consistency are not an issue at Mondraker.
Lineup
Mondraker makes a wide variety of bikes including Downhill (DH), Urban Cross, Trail, Cross-country, Enduro, Superenduro, and even kids bikes. The company is known for making high-end mountain bikes that are more flashy than cheap.
Mondraker doesn't skimp on quality. The Mondraker Foxy and Mondraker Superfoxy are some of the best full suspension mountain bikes around.
The company has a few bikes that feature in the professional mountain bike scene. That includes both hardtail bikes such as the Mondraker Chrono and full suspension bikes such as the Mondraker Foxy.
Mondraker also has a huge e-bike array to choose from, including the Craft, Dusk, or Chaser enduro e-bikes. The Urban Cross Prime X complete with fenders, lights, a rear rack, and flat bars is in the lineup too. These beginner-friendly electric bikes are best for entry-level riders. They provide the best balance between comfort and capability across a variety of terrain.
On the mountain bike side, the Mondraker Podium is an entry-level cross-country bike with all the same high-quality features and technology as any other Mondraker.
You will also find Mondraker's proprietary technologies are the Forward Geometry, Stealth Air Carbon, and Zero Suspension System on the beginner-friendly XC bike, the Mondraker Podium. As for the other options – there's a lot of them.
Mondraker Chrono
Mondraker Chrono is an entry-level XC bike with Mondraker's own Forward Geometry and Racing DNA on a 6061 Xtralite Alloy frame. There are quite a few models available, including the Chrono R with upgraded components. The Chrono Carbon series which includes the Mondraker Chrono Carbon, Carbon R, and Carbon RR.
All Mondraker Chrono's come with hydraulic disc brakes, 100mm of front fork travel, and aluminum wheels.
As for the entry-level Chrono, this hardtail mountain bike comes with an SRAM SX Eagle groupset, and a RockShox Judy Silver TK fork.
See more: Best Hardtail Mountain Bikes
The Chrono R is a significant upgrade from the Chrono in its components and weight, especially. Mondraker Chrono R comes with a RockShox SID fork and an upgraded groupset in SRAM SX Eagle, as well as some Trutativ Stylo components.
Mondraker Chrono Carbon uses RockShox Judy Gold RL fork with 100mm of travel, and SRAM SX Eagle groupset which is the same standard as the Mondraker Chrono. The biggest difference here is the carbon frame compared to Chrono's aluminum frame. In total, the Chrono Carbon weighs just 24.9 lbs. which is a full 3.5 lbs. lighter than the Mondraker Chrono.
In the middle of the carbon range is the Mondraker Chrono R which comes with the same RockShox SID fork as the Chrono R, but with upgraded groupset and components in the SRAM NX Eagle and Truvativ Stylo. This cross-country hardtail is hard to beat at this price point, with high-quality components and weighing in at just 22.7 lbs.
Finally, there is the top-of-the-range Mondraker Chrono Carbon RR. This is the lightest and best Chrono model available, built for mountain biking enthusiasts and serious hardtail shredders.
Mondraker Foxy
The Mondraker Foxy is an enduro all-mountain bike designed for everything off-road.
Of course, these frames are curated with Mondraker DNA, Forward Geometry, and Zero Suspension System. Some models also include MIND, a proprietary Mondraker technology that allows you to tune your suspension to perfection.
Like the Chrono series, the Mondraker Foxy series consists of five different bikes. All Mondraker Foxy bikes have 150mm of rear travel, while the Foxy Carbon XR has an additional 10mm of front travel. Each bike also has hydraulic disc brakes, a dropper post, 29" wheels, and full suspension.
The Mondraker Foxy comes with an SRAM SX Eagle groupset and a Fox Rhythm Float 36 fork. Next, and the top aluminum Foxy build, is the Mondraker Foxy R which also has SRAM SX Eagle groupset and almost all the same specifications as the Foxy. However, the biggest upgrade is the fork which is the Öhlins RXF36. This is one of the very best mountain bike forks on the market.
The cheapest Foxy with a carbon frame is the Foxy Carbon R, which comes with the same Fox Rhythm Float 36 fork as the Foxy, but now with SRAM NX Eagle and Truvativ Descendant groupset and components.
Foxy Carbon RR comes with the same suspension setup as the Foxy Carbon XR, but with 160mm of front travel and 150mm of rear travel.
Lastly, Foxy Carbon XR is a fierce upgrade from the other Foxy models with its 170mm of front travel. This comes from the high-end Öhlins RXF 36 fork, which is paired with the Öhlins TTX Air rear shock. It comes with SRAM X01 Eagle components, top of the range with a price point that reflects that.
Mondraker Superfoxy
When you think of Mondraker Superfoxy enduro all-mountain bikes, think of the words, "Full send". These long enduro bikes are meant to take your stoke to the next level. And do that while also offering much more versatility than you would get in a pure downhill bike.
Mondraker Superfoxy is designed for fun. Fun at the bike park, the downhill trails, World Cup courses, and up-and-down mountain bike routes.
Both of the Mondraker Superfoxy enduro bikes currently on offer are high-quality.
There is no beginner-level, affordable mountain bike option here. Mondraker Superfoxy Carbon R comes with a carbon frame and Fox Performance Float 38 fork. This is a great fork, but not quite at the level of the Superfoxy Carbon RR.
The Superfoxy bikes both have 170mm of front travel with 160mm of rear travel. Dropper posts, hydraulic disc brakes, and 29" wheels have been thrown in the mix as well. With the Superfoxy Carbon R, you will get GX Eagle groupset and Truvativ Descendant components.
Superfoxy Carbon RR comes with a top-quality Öhlins RXF 38 fork, and it doesn't get much better than that. Speaking of, you will also get SRAM X01 Eagle groupset on the Mondraker Superfoxy Carbon RR.
The Mondraker Superfoxy carbon enduro bikes are pro-ready setups, with the frame and components to support your next enduro adventure.
Didn't find what you were looking for? Take a look at our list of the best mountain bike brands.
FAQ
Mondraker bikes are some of the best mountain bikes in the business, with a history of success at the professional level on the mountain bike World Cup circuit. Having been around for more than 20 years, Mondraker has a long history of design and testing, and they've included some of their latest proprietary technology in the Foxy, Superfoxy, and Chrono.
Whether it is a hardtail, enduro bike, or e-mountain bike, Mondraker makes some of the best mountain bikes in the world.
99% of Mondraker's bikes are designed, built, and assembled at their unique headquarters in Elche, Spain.
Yes, Mondraker Foxy is an enduro mountain bike because of its full suspension setup and long geometry. The Mondraker Foxy is a long-travel mountain bike designed for fast and technical descents, while also having the lightweight frame and supporting geometry to go uphill fast.
The overall geometry of the Mondraker Foxy makes it a fast and versatile enduro bike with both descending and climbing capabilities.
Final Thoughts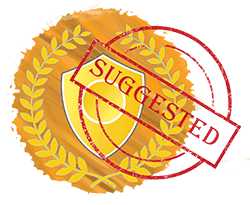 Mondraker Bikes are for serious mountain bike riders. Thankfully, there's plenty of wiggle room regarding capabilities and budget.
For a beginner-friendly frame, both the Mondraker Chrono and Mondraker Foxy offer aluminum frames with basic components that won't break the bank.
But for serious downhill shredders, there are multiple pro-level Mondraker bikes to choose from including the Mondraker Foxy Carbon XR and Mondraker Superfoxy Carbon RR.
The long design of these bikes makes them especially suited to flowy downhill trails, as well as comfortable climbing.
World-class suspension systems and proprietary Mondraker technology take these bikes to the next level. That's why we believe that Mondraker bikes are some of the best mountain bikes in the world.
Or See Available Models on GovVelo