Himiway sells fast, long-range, and superbly-equipped e-bikes that you can actually afford!
Part of Best Bike Brands
Himiway has had an important role in popularizing electric bicycles in the USA by offering quality e-bikes at reasonable price points.
Its e-bikes look good, perform well, and deliver surprisingly high value for the money.
If you're looking for a fat-tire electric bicycle to ride on- and off-road and use for commuting or leisure riding, Himiway is an excellent budget option.
Overview of the Company

Himiway is a popular e-bike manufacturer that has swept the e-bike market by storm. It specializes in making fat-tire electric bicycles suitable for urban commuting as well as for recreational riding on paved roads and light trails.
The Himiway brand was established by Mike Magaruh in 2017. After traveling around Asia, experiencing the biking culture, and learning about the local e-bike manufacturers, he decided to partner with a few of them to build affordable and environmentally-friendly electric bicycles.
The first model, Himiway Cruiser, was pretty much a Rad Power Bikes RadRover knock-off. However, the company has come a long way since then. It now offers seven unique models, each one bringing something new to the e-biking table.
Himiway is a direct-to-consumer company. This business model lowers the prices of the final products by eliminating retailers and third parties from the food chain. This is a popular approach that more and more brands in the e-biking world are taking.
According to the company's official website, Himiway bikes are inspired by Ernest Hemingway's simplistic approach to life. Their appearance is rugged and streamlined and should inspire riders to explore more of their surroundings and spend more time in nature.
The company also boasts groundbreaking battery technology in the form of quaternary polymer lithium batteries which significantly extend the range of its bikes.
Lineup
---
Himiway Zebra
750W geared hub motor
80+ mile range
Hydraulic disc brakes
Himiway Zebra is an all-terrain fat-tire e-bike that prioritizes off-road riding performance. It's built around a durable and beefy aluminum frame, together with an aluminum suspension fork with lockout and preload adjustment.
When it comes to electric components, Zebra boasts the 750W brushless geared rear hub motor, which Himiway uses on the majority of its bikes. It develops 86Nm of torque, propelling you up to 28 mph with PAS and throttle.
The biggest highlight for us is the massive 960Wh battery that's fully integrated inside the down tube. It takes 7 hours to charge fully and guarantees an 80+ mile range if you combine throttle and pedal assistance. That's very impressive for a $2,000 e-bike.
You can ride it on light and moderate trails, gravel and dirt roads, but you can use it for city commutes as well. The Zebra can do it all and you can modify its grip and maneuverability by experimenting with the tire pressure.
Even if you run out of battery, you can keep riding the Zebra thanks to a 7-speed Shimano Altus drivetrain, hydraulic disc brakes, and 26 x 4″ Kenda tires.
If you love riding in all conditions, you'll enjoy the bright headlight that will help you see and be seen. The bike is also available with step-over or step-through frame designs that fit riders 5'3″ to 6'4″ tall.
See More: Best Electric Fat Tire Bikes
Get it if you want an excellent range, a durable frame, and proper off-roading capabilities.
Himiway Cobra
26 x 4.8″ tires
Dual suspension
Bright headlight
Himiway Cobra is one of the most capable and the most off-road-ready bikes in the company's lineup. This is a full-suspension mountain bike with super fat tires and pretty respectable electronics.
The feature that sets this bike apart from other Himiway models is the full-suspension design. A four-bar linkage rear shock absorbs vibrations and keeps the rear wheel on the ground no matter how bumpy the terrain is. Similarly, the 80mm front coil fork will improve your comfort and increase stability.
If you love the outdoors and you enjoy hunting, fishing, or just riding around on rough forest paths, the Cobra is the right choice for you. It's available in dark grey and camo colorways, so you can blend in with your surroundings.
The Cobra shares the same electrical components as the Zebra model. This includes a 750 geared hub motor and a 960Wh battery. The 80+ mile range can get you far away from home, into uncharted territories.
The same is true for the 7-speed drivetrain and hydraulic disc brakes. Though, the Cobra takes off-roading to the next level with its super fat 4.8″ tires. This is almost as wide as bike tires go.
If you have a serious adventure over rugged terrain in mind, Himiway Cobra seems like the right choice.
Himiway Cobra Pro
1000W mid-drive motor
Dual suspension
10-speed Shimano drivetrain
The 750W geared hub motor that Himiway uses for most of its bikes is respectably strong. However, if you want even more power and even better climbing capabilities, consider getting the Cobra Pro bike.
This model sports a 1000W mid-drive motor, unique in Himiway's lineup. It boasts an impressive 160 Nm of torque, which means there is no hill that this bike can't climb, even when fully loaded.
The 960Wh battery offers 80+ miles of range and powers a bright headlight. Therefore, you can keep riding deep into the night.
Similar to the standard Cobra model, this bike also has squishy dual suspension that will make short work of roots, rocks, bumps, and other obstacles you encounter on and off your favorite trails.
In addition to that, it also has a 10-speed Shimano drivetrain. It will make it easier to climb hills and help you extend the bike's range by pedaling more efficiently.
Other off-road-ready features include powerful hydraulic disc brakes and 4.8″ wide tires. This gives the Cobra Pro the ability to go on snow, sand, through mud, and over rock gardens.
Himiway Cobra Pro is the right tool for hunting, fishing, trail exploring, or moderate mountain biking with a lot of climbing.
Interested in more? Take a look at our list of the best electric mountain bikes.
Himiway Cruiser
Versatile fat tires
840Wh battery
Practical accessories
The Cruiser is by far the most popular model ever made by Himiway. This is the e-bike that helped Himiway assemble an army of fans that swear by its bikes.
At first glance, the Cruiser looks very similar to Rad Power Bikes' RadRover 5, and the two bikes even cost the same. However, there are some differences between the two, especially when it comes to the accessories and the components.
Himiway Cruiser features a 750W geared rear hub motor that powers its aluminum frame with a heavy-duty suspension fork. The 48V 17.5Ah battery packs 840Wh of capacity, so Himiway promises 35-60 miles of range per charge and a 28 mph top speed. This is close to what the owners report as well.
As a fat-tire e-bike, the Cruiser rolls on versatile 26″ x 4″ tires, which are pretty standard on similar e-bikes in this category. It also sports a 7-speed Shimano drivetrain and mechanical disc brakes. Both of these add to a positive riding experience on climbs, steep descents, and urban commutes.
This bike is often the go-to choice of commuters and multi-purpose riders, as it comes with numerous handy accessories. Some of these include a rear rack with a wooden deck, kickstand, bright headlight, and a 350 lb total payload.
We even have a video review on the bike, check it out!
Himiway Big Dog
Large rear rack
400 lb carrying capacity
20 x 4″ multifunctional tires
Himiway Big Dog is a brand new e-bike that has been launched at the end of November 2021. This is a cargo electric bicycle, but it doesn't have a long-tail design that we associate with traditional cargo bikes.
Big Dog has a large integrated rear rack that gives the bike a 400 lb carrying capacity. Keep in mind that you can equip the Big Dog with different rear rack options, but these need to be purchased separately.
The electronics seem pretty familiar. A 750W geared rear hub motor and a 960Wh battery integrated into the down tube. You can expect a 60-80-mile range and a 20 mph top speed, which is more than enough for a utility e-bike.
Big Dog comes with 20″ x 4″ tires which keep the center of gravity low and make it easier to lift heavy stuff onto the rear rack. The list of components also includes a 7-speed drivetrain and mechanical disc brakes, both of which are common sights on other Himiway models.
See More: Best Cargo Bikes
When it comes to accessories and extras, this bike has a dual-leg kickstand, bright headlights, and a suspension fork. Urban riders and commuters looking for comfort and practicality will love all of these.
Himiway Escape
Full suspension
Moped-style frame and saddle
Heavy-duty rear rack
Did you know that an e-bike is a lot more efficient for city commutes than a car? If you're not particularly keen on cycling hard and getting to your office drenched in sweat, you might consider a moped-style e-bike such as Himiway Escape.
This compact and stylish electric bicycle lets you escape from the sour reality of modern city life that includes traffic jams, lack of time, and stressful commutes.
The Escape has a 750W rear hub motor and a 672Wh battery, which together will give you a 20 mph top speed and 30-50 miles of range. You can control the assistance with 5 pedal assist levels or throttle, depending on the terrain and your needs.
What's most interesting about this bike is the front and rear suspension. The front and rear suspension forks absorb vibrations and eliminate bumps and shocks, which is especially important if you take this bike off-road.
Going off-road is definitely possible thanks to 20″ x 4″ tires, a 7-speed drivetrain, and mechanical disc brakes. You can even ride past the sunset, thanks to bright front and rear lights and numerous reflective details.
Looking for more moped-like bicycles? Take a look at our review of Juiced Bikes.
FAQ
Final Thoughts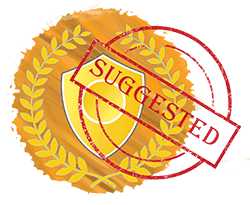 More and more budget-friendly e-bike brands have started to appear on the market recently. Regardless of that, Himiway stands the test of time and keeps being one of the most popular options out there.
Its bikes have room for improvement, but it's hard to take it against them considering the affordable price tags. The overall weight could be lower and the mechanical components could be of higher quality, but that's not a priority for Himiway.
The company's main goal is to get as many ordinary people and average families as possible out of cars and onto e-bikes. We'd say that mission is an absolute success.
If you want to join the green revolution, we recommend giving Himiway bikes a try. Use them to transform your daily work commute or add some fun to your free time.