Charge Bikes offers a powerful lineup of capable city bikes, commuters, and a unique off-road electric bike.
All Charge e-bikes offer a 50-mile range and 20 mph top speed. They are also some of the lightest electric bikes on the market, despite offering integrated fenders, racks, lights, and more.
The four bikes in the Charge electric bike lineup offer both shared and unique features.
Each Charge e-bike is affordable and lightweight, including folding handlebars and pedals which are quite unique in the e-bike space.
Let's take a closer look in our Charge Bikes review! But first, a little history of the company.
Overview of Charge Bikes
Charge Bikes was founded in 2004 by Nick Larsen who teamed up with Peter Vallance,
Cannondale
's VP of Product.
Nick and Peter rethought the entire e-bike process from design and production to storage, ownership, and long-term sustainability.
Their ultimate goal was to make e-bikes more accessible, and they have delivered a lineup of affordable and durable electric bikes which helped remove barriers to entry into cycling.
Nick and Peter have utilized a number of smart solutions to e-bike problems, including holding handlebars and pedals, automatic tire pressure sensors, integrated LED lights and reflective tires, and a powerful battery and display which shows your range in 'miles to go' rather than just a percentage.
Charge Bikes Lineup
The Charge Bikes lineup consists of four different electric bicycles. These range from city bikes, commuters, and hybrids, to off-road e-bikes.
There is a blurred line between each of these bikes which are truly designed for a variety of terrain in the city, on the trails, and everything in between.
Most Charge Bikes share a number of features, including their electronics. Each Charge e-bike has a 50-mile range and 20 mph top speed. The XC is a standout in terms of pedal assist levels, whereas the City and Comfort models each have five pedal assist modes and a thumb throttle.
The Charge City, Comfort, and XC bikes all include fenders, kickstands, lights, and cargo racks. These Charge Bikes are lighter and more portable than comparable e-bikes, making them ideal for riders who travel frequently or live in the city.
Here is the full list of options for Charge e-bikes:
City
Comfort 1
Comfort 2 Step-Thru
XC
City
Charge Bikes' City is a classic city bike assisted by a powerful motor. The City has an impressive 50-mile range and 20mph top speed, which is a great balance for a bike designed for casual commutes and running errands.
For $1,799, Charge City is an affordable e-bike for all. There are even quick, fold-flat handlebars and foldable pedals which make the City easy to store and transport. This is a standout feature that not many commuter e-bikes have.
There are five levels of pedal assist and a throttle on the Charge Bikes City, plus an easy-to-read display mounted on the handlebars and a cadence sensor.
Specifically, the Bafang motor is a 250W geared hub machine with 45 Nm torque that assists up to 20 mph. The throttle is thumb-operated, and the entire 36V, 11.6 Ah (418Wh) battery is removable.
Learn more: How to Choose an Electric Bike
Integrated front and rear lights make you seen and safe on city roads. They are high–powered and automatic so you'll never need to worry about forgetting to turn them on.
The city has seats and grips that are designed for maximum comfort. You'll be well-protected from city potholes thanks to the City's puncture-resistant Goodyear tires with all-weather traction and reflective side strips which increase visibility.
Another bonus feature is the automatic tire pressure sensors which show red when you need air in your tires or turn green if your tires are properly inflated.
Weighing in at 45 lbs including the battery, the City weighs 15–20 lbs less than comparable e-bikes.
The Charge Bikes City is the perfect bike for beginners, commuters, parents, and errand runners, especially those who live in the busy city.
Comfort 1
Charge Bikes Comfort 1 is the more comfortable version of the Charge City, offered at the same price of $1,799. Many of the same electronics power the Charge Comfort 1, though a more upright position leads to increased comfort on the bike.
Just like the Charge City, the Charge Comfort 1 has a 50-mile range, 20 mph top speed, and thumb throttle.
It also includes quick, fold-flat handlebars and foldable pedals which make the Comfort 1 easy to store and transport.
There are five pedal assist levels and the same handlebar-mounted display that you find on the Charge City.
The same 250W Bafang motor and removable 36V, 11.6 Ah (418Wh) battery power the Comfort 1, the motor delivering 45 Nm torque.
There are front and rear LED lights, fenders, and reflective side strips on Comfort 1's all-weather Goodyear tires. Automatic tire pressure sensors can also be found on the Comfort 1, but the biggest difference comes from the fork.
Included with the Charge Comfort 1 is a front suspension fork that smoothens the ride over a variety of terrain. This SR Suntour fork offers 80mm travel and adjustable preload.
Comfort 2 Step-Thru
For an extra fee ($1,899 compared to $1,799), the Comfort 2 Step-Thru is the lighter and more durable version of the Comfort 1.
Goodyear Transit Tour 27.5 x 2.6" tires are significantly wider than the Comfort 1's 2" tires, offering superior comfort and puncture protection. Both sets of tires offer reflective sidewalls which increase visibility, especially in the city.
Another difference between the Comfort 1 and Comfort 2 Step-Thru is their respective forks.
While the Comfort 1 offers front fork suspension, the Comfort 2 Step-Thru saves weight by using a lightweight 6061 aluminum fork. The extra-wide tires make up for the difference in cushion and comfort.
Folding handlebars and pedals are consistent across these Charge e-bikes, as well as the integrated rear rack that is compatible with child seats.
Electronics are consistent across Charge electric bikes as well. A removable 36V, 11.6 Ah (418Wh) battery powers the Comfort 2 Step-Thru.
Its 250W Bafang hub geared motor offers five levels of pedal assist, and five modes, plus a thumb throttle and cadence sensor.
As expected, the Comfort 2 Step-thru shares its 50-mile range and 20 mph top speed with the Charge Bikes lineup.
Folding handlebars and pedals are consistent with other models, as well as the automatic tire pressure sensors.
The main differences between the Comfort 2 Step-Thru and other Charge electric bikes are the 2.6" wide tires, lightweight fork, and super-comfortable ergonomic Charge Comfort+ saddle.
XC
The standout Charge electric bike is surely the XC which comes in at $2,699. Built for more than just city riding, the XC is capable of tackling off-road trails and gravel.
From the makers of Cannondale and Schwinn, the XC e-bike offers the same electronic capabilities as other Charge e-bikes, with the added capabilities of going off-road.
With a 50-mile range and 20 mph top speed, the XC is on-par with other Charge electric bikes. One of the biggest differences in the electronics is the three assist levels offered by the Charge XC.
As opposed to five pedal assist levels, the XC has three pedal-assist modes in the eco, trial, and boost; plus a walk-assist mode. Crucially, the Charge XC does not include a throttle.
Charge XC is powered by a Shimano E5000 250W motor and Shimano E8035. 36V, 14 Ah (504WH) Integrated Battery with ABUS Lock. This motor and battery are significantly different from other Charge Bikes. They offer the same electronic capabilities on a completely different bike.
Goodyear Peak 29 x 2.25″ tires provide grip on and off-road, while the SR Suntour XCM 34 suspension fork offers 100mm travel.
From the 8-speed gearing, Shimano Rapidfire shifters, and 36T Shimano crank, the XC is built for off-road riding.
Even with all the extra features, the Charge XC still has folding handlebars and pedals which make it simple to transport and store in tight spaces.
Of course, the Charge XC comes with protective fenders, sturdy racks, LED lights, puncture-resistance tires, and automatic tire pressure sensors.
Final Verdict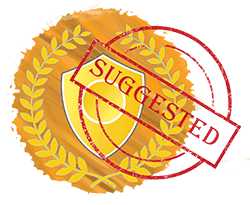 In this Charge e-bikes review, we've taken a detailed look at the four different Charge electric bikes.
Each Charge e-bike comes with integrated racks, fenders, and LED lights in the front and rear. They also share their impressive electronic capabilities, even more impressive at their price points.
With a 50-mile range, 20 mph top speed, and multiple assist levels, Charge e-bikes are near the top-end of electric bike capabilities.
With comfortable geometry, puncture-resistant tires, and tons of extra features, Charge Bikes are perfect for all-weather and all-terrain commuters, city cyclists, and those looking to replace their vehicle with a bike that has the power and space to carry luggage, groceries, and more.