Vvolt is a new e-bike brand based in Portland, Oregon, founded by Kyle Ranson, the CEO, and founder of Showers Pass. The company produces affordable e-bikes and plans to expand its offering to other types of EVs in the future.
Part of Best Bike Brands
The e-bike industry has come a long way, but it is still plagued by problems related to quality and accessibility. Quality e-bikes are expensive, whereas the cheap ones are often heavy, bad-looking, and not that good.
Vvolt strives to change that by supplying the market with well-crafted, affordable electric bicycles that put design and bang-for-the-buck at the top of its list of priorities.
Vvolt e-bikes boast attractive design, low-maintenance carbon belt drives, comfortably upright geometry, integrated batteries, and mid-drive or rear hub motors.
Find out more below!
Overview Of The Company
Vvolt was founded by Kyle Ranson back in 2019, who is also the founder of Showers Pass, successful cycling apparel and gear brand. Both companies share the same headquarters in Portland, Oregon, as well as much of the same workforce.
Vvolt has hit the market with four models and aims to offer an additional two soon. Due to their prior experience in the cycling industry, they started their journey with e-bikes, but plan to focus on other types of EVs in the future as well.
"We're imagining a future where more people ride more often, reducing the number of cars on the street in favor of a mix of electric and human-powered mobility vehicles," the company said.
Some of the things that Vvolt wants to change about electric bicycles are design and maintenance. It does this by opting to equip its bikes with carbon belts instead of traditional chains. The company also sponsors the e-bike Design Studio class at the University of Oregon where it inspires and shapes a new generation of e-bike designers.
At the moment, Vvolt offers a total of four models. Two entry-level models, Alpha and Alpha S, feature rear hub motors, whereas the higher-end models, Proxima and Sirius, come with mid-drive units. In the near future, we can also expect two additional models—the futuristic-looking Bike V and the Beluga front-loading cargo e-bike.
Alpha & Alpha S
Two sizes and two color options
350W rear hub motor and a 375Wh battery
Step-over and step-through frame
$1,399 MSRP
Alpha and Alpha S are Vvolt's introductory models aimed toward riders with low budgets and high expectations. The two e-bikes are completely the same in terms of components and e-assist power but differ in terms of frame design (step-over and step-through).
Vvolt lives up to its design claims as these are some of the best-looking sub-$1,500 e-bikes on the market. However, they don't cut any corners when it comes to the components either.
They're ideal for commuters, casual riders, and everyday do-it-all e-bikers.
Proxima
Mid-drive motor and integrated battery
Enviolo TR CVT rear hub and a Gates carbon belt
Hydraulic disc brakes
$2,699 MSRP
Vvolt Proxima is one of the two higher-end models with better components and a lot more versatility. The frame and fork are still aluminum but the battery, motor, and drivetrain are significantly upgraded.
The Proxima is extremely versatile, ideal for commuting, and capable of navigating both paved and unpaved roads.
See more: Best Belt Drive e-Bikes
Get it if your list of priorities includes a smooth e-assistance experience, exquisite looks, high-end components, and a very reasonable price tag.
Sirius
100mm air-sprung front suspension fork
250W, 80nm mid-drive motor and integrated battery (375Wh)
Clearance for up to 2.4″ wide tires
$2,799 MSRP
At the moment, Sirius is Vvolt's most advanced and most capable model. It is a true on- and off-road-ready e-bike that features front suspension, wide tires, and oomphy electronics.
Sirius is built around a lightweight and stylish aluminum frame that's available in two sizes and three color options.
Sirius has clearance for up to 2.4″ wide tires which puts it deep into the e-MTB category. With the addition of front suspension, you can easily take off-road detours and go on MTB adventures.
This e-bike is perfect for riders who want to do a little bit of everything, including city commutes and weekend explorations on local trails.
We even have a video review on this bike, check it out!

Warranty and Shipping
Vvolt stands behind its products by offering a 3-year warranty on all of its bikes. The warranty protects you against the manufacturer's defects without any mileage limitations. This includes problems related to the battery, motor, transmission, belt, wheels, brakes, etc.
When it comes to shipping, all fees are included in the cost of the bike. Therefore, if you live in the continental US, you won't have to pay any additional fees. Unfortunately, at the moment, Vvolt does not ship outside of the US.
For even more affordable e-bikes, see our reviews of Rad Power Bikes and Buzz Bikes.
Conclusion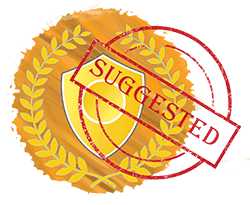 Even though Vvolt might look to be just another one of many new e-bike brands that have appeared in recent years, it's pretty clear that it's intent on causing a stir on the market.
Vvolt's e-bikes provide exceptional value for the money that's hard to find elsewhere.
For a price tag of around $1,400 – $2,800, you get quality electronic components, Gates carbon belts, Enviolo rear hubs, hydraulic disc brakes, and a very attractive design. That checks most boxes on our list of priorities.
We're excited to see what Vvolt's design team will come up with next, especially regarding the Bike V and Beluga announcements.
What do you think about Vvolt? Would you consider buying one of these e-bikes? Let us know in the comments!