The lineup of Aventon bikes is one of the most impressive e-bike lineups of any manufacturer. There are eight e-bikes to choose from, including an entire range from commuters and hybrids, to hardtails and foldable e-bikes.
With a price range of $1,199 to $2,199, Aventon Bikes offer a complete series of affordable e-bikes for all riders.
Aventon bikes don't skimp on either quality or quantity.
Maintaining the same quality throughout, Aventon continues to build up its brand with an all-new series of e-bikes for 2023.
In this Aventon bikes review, we'll discuss eight electronic bikes from Aventon and which bike might be best for you. First, we'll run through the details of each bike after a quick overview of the company. Then, we'll answer some FAQs before wrapping it up in our final verdict on Aventon bikes.
Overview of Aventon Bikes
Aventon Bikes did not always design e-bike frames. In fact, they started out producing single-speed and fixed gear frames in Los Angeles, California. Jianwei Zhang founded Aventon bike back in 2012 alongside co-founder Augusto Peraza III.
Aventon actually means 'to push' or 'to give a ride' in Spanish, and Zhang and Peraza III began the company with the goal of innovating push bike technology.
After small beginnings in a delivery van and single-roomed warehouse, Aventon began climbing the ranks of the cycling industry.
By 2018, Aventon had switched their focus to electric bicycles. Since then, Aventon bikes has been focused on designing and producing a variety of e-bikes for the general population.
This includes commuters, families, and adventurers, all assisted with a little extra power from Aventon e-bikes.
Aventon Bikes Lineup
The Aventon Bikes lineup consists of eight different electric bicycles.
Most Aventon bikes are commuter e-bikes, whereas some are meant for off-road terrain or casual city riding.
The Aventon Sinch is the most unique addition to the Aventon bikes lineup since it is a foldable e-bike. In this Aventon electric bike review, we'll run through all the different types of Aventon e-bikes, with similarities and differences between each e-bike model.
Aventon bikes can be broken up into different categories depending on the type of bike and its capabilities:
Hybrids
Commuters
Cross-country/hybrid
Folding
Cargo
---
Aventon Abound
The Abound is the latest addition to Aventon's lineup of affordable ebikes as of 2023. It's a capable cargo electric bike with a 440 lb maximum payload capacity and a host of accessories to make your rides more enjoyable
Related: Best Cargo Bikes
The Aventon Abound is powered by a 750W rear hub motor controlled by a torque sensor and a 720 Wh battery that will provide you with a 50-mile maximum range. As a class 2 cargo ebike, it has a 20 mph maximum speed, which you can reach with a throttle or four pedal assist modes.
Abound's rear rack can carry up to 143 lb of cargo, but you can fit more in the central storage compartment or on the front rack that you need to buy separately. The rear rack can carry two children, an adult passenger, or lots of groceries, and the bike even comes with a wheel skirt and footpegs for safer transportation of passengers.
Some important components include a 7-speed drivetrain for easier climbing, trusty hydraulic disc brakes, and 20″ x 2.4″ front and rear tires.
Other surprisingly nice extras include front and rear lights with brake light and turn signal functionality, as well as a dual-leg kickstand, fenders, dropper seat post, and foldable handlebar stem.
All in all, Aventon Abound is a high-quality cargo electric bike with a very competitive price tag that comes jam-packed with thoughtful features.
Pace 500.2
Featuring upright geometry, cruiser/hybrid handlebars, and pedal assist and throttle capabilities, the Pace 500.2 is Avneton's ultimate hybrid e-bike.
Available for $1,599, Pace 500.2 comes with a 500W brushless rear hub motor and removable 48V (614Wh) battery. This gives the Pace 500.2 a 40 mile range, which is almost identical to the rest of Aventon e-bikes.
Pace 500.2 is powered by pedal assist and throttle. Specifically, the throttle is a unique thumb throttle on the handlebars. There are five levels of pedal assistance and a top speed of 28mph.
Like all other Aventon bikes, the Pace 500.2 comes with an LCD Smart Easy-Read display with backlight. The front end of the Pace 500.2 is upgraded compared to other Avneton Pace models, including a AE-E08 PACE V2 AL fork.
There is an 8-speed 12-32T drivetrain and hydraulic disc brakes, which is quite the inclusion for a hybrid e-bike at this price point. Like the Pace 350.2, the Pace 500.2 has double wall aluminum 36H rims and 27.5" x 2.2" tires with reflective sidewalls.
Overall, the combination of powerful electronics, multiple pedal assist settings, and comfortable geometry make the Pace 500.2 an appealing option for any rider looking for a hybrid e-bike.
Pace 350.2
As the name suggests, the Pace 350.2 is almost the same bike as the Pace 500.2. The main differences are in the electronics.
Pace 350.2 includes a 350W brushless hub motor and 36V (417Wh) battery. Despite the lower numbers, the Pace 350.2 still has a 40 mile range. However, the 350W is less powerful than other Aventon bikes and their 500W motors, which means that you will have slightly less speed, torque, and acceleration on the Pace 350.2 e-bike.
With the lighter electronics, the Pace 350.2 has a top speed of 20mph on pedal assist. The bike also comes with a thumb throttle which is mounted on the handlebars.
The Pace 350.2 shares the same 6061 Single-Butted Aluminum Alloy frame with internal battery as the Pace 500.2 e-bike. Both bikes have the same handlebars, stems, saddles, pedals, and grips.
Another feature of the Pace 350.2 is its 7-speed drivetrain. The Pace 350.2 has a 14-28T cassette and mechanical disc brakes, which are significantly different from the hydraulic disc brakes on most other Aventon bikes.
Finally, the Pace 350.2 comes with the same 27.5" x 2.2" tires with reflective sidewalls.
Soltera
Aventon Soltera is a lightweight e-bike at just 41 lbs, and more than capable of tackling long distances. Soltera is the only Aventon bike that comes with 700c wheels, and it features an upright riding position that is both comfortable and practical.
Aventon Soltera is also the cheapest Aventon e-bike at $1,199, but it also comes with one of the smallest motors.
Soltera comes with a removable 36V (9.6Ah) battery. Interestingly, Aventon lists the Solter's range at an average of 41 miles.
As you know, this is just one mile further than the 40 mile range of most Avneton bikes.
There is both pedal assist and throttle available to power the Aventon Soltera, plus throttle on demand which means that you can use the e-bike motor from a complete stop. Overall, the Avneton Soltera has a top speed of 20mph which is on the lower end for Aventon e-bikes.
Like the Pace 350 Next-Gen, Soltera comes with mechanical disc brakes and a 1×7 drivetrain or single-speed option. However, the mechanical disc brakes are unique in the Aventon bikes lineup in that the Soltera comes with Tektro brakes with 160mm rotors. Soltera comes with its flagship fork, an AE-E09 Soltera AL fork.
The single-speed version of the Soltera is unique in its own right. Weighing in at 41 lbs (the 7-speed version weighs 43 lbs), the single-speed Soltera comes with Tektro caliper brakes rather than mechanical disc brakes.
This bike also comes with its own set of tires unlike others in the Aventon lineup. Specifically, Soltera comes with 700c x 35c Kenda K193 tires that are perfect for commuting, city riding, and casual cruises.
Aventure.2
Aventon Aventure has just become even better with the introduction of the new and improved Aventure.2 model. At first glance, most things look the same, but there are some major improvements over the older model.
First things first, the second-generation Aventure is still powered by more or less the same electronics. It has a 750W geared rear hub motor and a 720 Wh battery, but boasts a torque sensor, a better display, and a 60-mile range.
In the accessories department, Aventure.2 brings new features to the table. Namely, the popular fat tire ebike is now equipped with a rear rack and integrated rear lights that double as turn signals, in addition to having front and rear fenders, and a bright headlight.
When it comes to the components, not much has changed. Aventure.2 still has an 8-speed drivetrain, hydraulic disc brakes, and 26″ x 4″ fat tires. Aventon decided not to fix what didn't require fixing.
Finally, Aventure.2 ships as a class 2 ebike, but you can upgrade it to class 3 by increasing the top speed to 28 mph. You can also take the throttle on or off, depending on your local ebike regulations.
All in all, this is a powerful and good-looking fat-tire ebike that sells for $1,899, which is a very competitive price compared to similar models offered by the competition.
Level.2
Aventon Level.2 is a commuter e-bike available for $1,799. The Level is specifically designed for commutes, made with a silent motor and comfortable riding position. The front suspension fork is a nice addition, providing increased comfort on all sorts of commuting city pavement.
Fenders are incorporated into both the front and rear parts of the frame, keeping you protected from the elements on your way to work. There is also a preinstalled rack and a maximum payload capacity of 300 lbs.
The coil-sprung suspension with 65mm travel makes the Level.2 stand out amongst other Aventon bikes. There are also hydraulic disc brakes with 180mm rotors and an 8-speed 12-32T cassette.
Level.2 has 27.5″ rims that are identical in quality to the majority of the Aventon bikes lineup with 46H disc thru-axle front and rear. Tires are 2.1″ wide with reflective sidewalls, with plenty of puncture protection for various commuting terrain.
As part of the Aventon bikes lineup, the Level.2 has a mid-range 500W (750W peak) brushless rear hub motor with a removable 48V (672Wh) battery. That gives the Level a 60-mile range which is very good for a commuter electric bike. Like all other Aventon bikes, the Level.2 comes with an LCD Smart Easy-Read display with backlight.
Overall, Aventon Level.2 has a top speed of 28mph with pedal assist, and 20 mph with throttle only. In addition, Level has throttle on demand, which is a unique feature that means you can use the throttle from a stop.
Between its powerful motor, 60-mile range, and throttle on demand, the Aventon Level.2 is a great electric commuter bike for beginners.
Sinch
The most unique bike in the Aventon lineup is the Sinch which is a foldable electric bike available for $1,599.
One of the downsides of the Aventon Sinch is that it is very heavy for a small folding bike. At 68 lbs, the Aventon Sinch is not the easiest folding bike to carry, especially if you have a commute with stairs. However, the extra weight isn't a problem once you get going. Sinch comes with a 500W (750W peak) hub-drive motor and the same removable 48V (672Wh) battery as the Aventon Level.
This gives the Aventon Sinch a top speed of 20mph with pedal assist. Sinch does include a throttle, which also tops out at 20mph for the Sinch electric bike.
The Sinch has an impressive range for a foldable e-bike, an average of 40 miles at full charge. Like the Level and Aventure, the Aventon Sinch is technically a hardtail bike with front suspension.
The Sinch's fork is a suspension system with 45mm travel and lockout capabilities. Combined with its 20″ x 4″ tires with puncture resistance, Aventon Sinch is more than capable of tackling off-road terrains such as dirt trails or light gravel.
Unlike the Level and Aventure, the Sinch has a 7-speed drivetrain and mechanical disc brakes with 180mm rotors.
The Sinch has a foldable frame and handlebars which makes it ideal for easy packing, tight spaces, and commuting.
FAQ
Final Verdict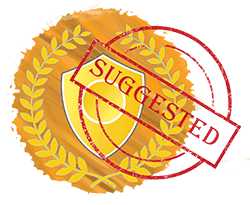 In this Aventon bikes review, we've covered the full Aventon lineup. This includes commuters, hybrids, casual hardtails, and foldable e-bikes. There truly is something for everyone, and Avneton offers price ranges to match.
Each Avneton bike costs $1,199 to $2,199, which is considered affordable for high-quality e-bikes with powerful motors, a 40+ mile range, and tons of features unique to each bike.
Overall, we recommend Aventon bikes to anyone looking for a casual e-bike with a very comfortable range.
Aventon bikes are perfect for commuting, family cruises, light trail rides, and almost everything in between.
With eight different electric bikes to choose from, there is something for everyone at Aventon.