Wing Bikes design the most accessible bikes you've ever ridden – what does that mean? These bikes are about simplicity and urban riding. You can just hop on their bike and go. And there are a few options to choose from, including an off-road beast and a compact commuter, all powered with multi-level motors.
In this Wing Bikes review, we're going to take a look at each of the four urban e-bikes that Wing Bikes has to offer. With the exploding popularity of e-bikes, there has been a need for urban e-bikes designed for city-dwelling adults.
Wing Bikes is a company that focuses on urban electric bikes – but with a little twist that sets them apart from others
Many electric bikes find themselves stuck between heavy, expensive, and over-qualified. This doesn't have the case, especially now that we're heading towards more efficient solutions.
Let's see what Wing Bikes have to offer!
Overview of Wing Bikes
When Seth Miller founded Wing Bikes in 2018, he was trying to solve the problem of stolen e-bikes. Wing Bikes is based in New York City – one of the most crowded cities in the world that experiences more than its fair share of bike theft.
Miller set out to design an affordable e-bike for city dwellers, including those looking to replace their car with a bike.
In a busy city, cycling can often be easier, faster, and less expensive than driving a car or even using public transposition.
Miller wanted to make this dream a reality for more and more people, so he founded Wing Bikes which introduced the Freedom, Freedom Fatty, and Freedom S in 2019.
Lineup
Wing Bikes makes four different urban e-bikes. Two models are most similar to single-speed bikes, one is a fat tire e-bike, and the last one is a compact commuter. These bikes are affordable and easy to use, making urban biking more accessible than ever – even on an e-bike.
Wing Bikes also includes a hidden anti-theft tracker in each bike, plus warning stickers and a custom holster.
Related: Best GPS Bike Trackers
Users can track the location of their Wing Bikes via their phone, relying on the Apple Find My network. It's a really neat design, and even the bike's owner will be unaware of the tracker's location on the frame – it is the strictest of anti-theft designs.
There is also a fob-operated alarm that operates in a similar way to a car alarm. Once the Wing Bike is "locked," the alarm will sound if the bike is moved significantly.
Each Wing Bike from the Freedom 2 to the Freedom X comes with integrated front and rear lights. These are included in the elongated top tube design that will make cycling purists cringe.
Each model includes its own list of features and a price tag that is surprisingly easy to swallow.
Freedom 2
The flagship of Wing Bikes, Freedom 2 starts at just $1,699. There is also a cadence sensor and digital display which is mounted on the left side of the handlebars.
This display offers a number of different metrics including speed, distance, assist level, battery level, and horn control – yes, there's even a horn for the heaviest of traffic days.
Freedom 2 is made with a lightweight aluminum frame made of AL-ALLOY 6061.
All power comes from the removable battery with a variable range. The first level offers up to 35 miles of range, while level two offers 45 miles, and level three will keep you covered for up to 60 miles. In line with the secure theme, the battery is locked with a key where it connects to the downtube.
The Freedom 2's motor is a 36V/550W Bafang with 45Nm of torque. This can power the bike up to 25mph with pedal assist, or 20mph with the throttle only. All Wing Bikes are federally-approved e-bikes which means that they don't come with any specific restrictions.
There are solid mechanical disc brakes with 180mm stainless steel rotors and a 7-speed 11-28T Shimano Tourney rear derailleur.
The model is available in either silver or black, and we can confidently say both look stylish.
One of the biggest downsides to the Wing Bikes Freedom 2 is its weight. Coming in at about 39 lbs, this is quite a heavy bike. For those who don't have an elevator in their building, it can be a workout itself just to get the bike to the street.
Like all Wing Bikes, the Freedom 2 features its own lock and alarm system to help prevent theft. There are also integrated lights with white shining in the front and red shining in the rear.
Freedom Fatty 2
Freedom Fatty 2 is a high-quality fat tire e-bike with all the off-road capabilities you'll need. Starting at $1,899, the Fatty 2 comes with 20″x4″ tires which maximize grip on pavement, dirt, and gravel roads.
See more: Best Fat Tire Electric Bikes
Its frame is the same lightweight aluminum AL-ALLOY 6061 used in the Freedom 2, including the integrated front and rear lights on either side of the extended top tube. The gearing is the same in the Shimano Tourney 7-speed groupset, as are the mechanical disc brakes with 180mm stainless steel rotors.
However, one of the biggest differences in the Fatty 2 is its larger and more powerful motor. This bike has a 36V/750W Bafang motor with 80Nm of torque which brings its maximum speed up to 28mph. The battery has up to a 35/50 mile range depending on the settings and power usage.
Of course, the tires are different, and this time there are puncture-resistant Kenda Krusader tires that measure 4 inches wide and wrapped around the double-walled AL-ALLOY rims.
Incredibly, Wing Bikes claims that the Freedom Fatty 2 weighs 39 lbs. This is the same weight as Freedom 2's which has smaller tires and a smaller battery.
Freedom S2
The most affordable option from Wing Bikes' selection is the Freedom S2. This is a smaller and more compact bike designed for tighter spaces and smaller riders.
While the rest of the Wing Bikes line-up is geared towards riders 5'4" to 6'5" (depending on the model), the Freedom S2 is designed for riders measuring 5' to 6'1".
Freedom S2 has swept-back handlebars which improvise handling compared to the other Wing Bikes, and its smaller aluminum frame is better around corners and especially in tight spaces.
You'll find the same Shimano Tourney groupset here, as well as the stainless steel disc brake rotors.
The Freedom 2 comes with puncture-resistant Kenda tires that measure 20×1.75in wide and the bike weighs in at 37 lbs. Despite its small frame, this is still quite a heavy urban e-bike. Freedom 2's power system is nearly identical to the Freedom 2 with its 36V/550W Bafang motor with 45Nm of torque.
The battery will last 35/45/60 miles per charge depending on usage, but the Freedom S2 has a slightly lower maximum speed of 22mph.
As with all Wing Bikes, the Freedom S2 comes with integrated front and rear lights, plus a remote lock, tamper detection, and an anti-theft system all built in.
Freedom X
For a substantial upgrade, you can go with the all-new Wing Bikes Freedom X which starts at $1,849. Among the additions are a torque sensor used for the pedal assist and an integrated display system.
One of the main differences between the Freedom 2 and Freedom X is the position of the display. On the Freedom 2, the display is mounted on the left side of the handlebars and it looks like a small bike computer. On the Freedom X, the display is cleverly placed in the center of the handlebars in-line with the stem.
In addition, the torque sensor is new and improved on the Freedom X. It offers a more natural feel and better battery usage compared to the Freedom 2's cadence sensor.
Freedom X is powered by the same 36V/550W Bafang motor with 45Nm of torque, and a removable battery that will last 35/45/60 miles per charge.
All the same frame and components are used in the Freedom X as the Freedom 2, including the Shimano Tourney groupset, mechanical disc brakes, and Kenda tires. Even the handlebars and overall weight are the same.
Related: How to Choose an Electric Bike
However, the biggest difference is the integrated display and ride feel. Once you hop on a Freedom X, it'll be almost impossible to go back to the Freedom 2.
FAQ
Final Thoughts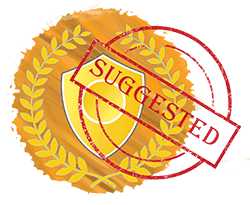 Wing Bikes offer urban e-bikes designed for city dwellers looking for an alternative to walking, driving, or public transportation.
You can even take some of these bikes off-road, snake through city traffic, or cruise around the neighborhood. The powerful batteries will make your trip easier and faster, and you can even use the throttle for the steepest hills.
Plus, each Wing bike comes with a location tracker that can be used in case of theft. Before that, there is even a fob-operated alarm that will prevent any theft from happening in the first place.
With integrated front and rear lights, sleek frame designs, and a lightweight price tag, we highly recommend the Wing Bikes urban electric bikes.