Wing Bikes have designed one of the most accessible bikes ever – what does that mean? The Wing Freedom X brings beautiful simplicity to urban riding, and with an electric motor to boot. Never before has city riding been so fun and easy on board the Wing Freedom X.
In this Wing Freedom X review, we're going to take a closer look at one of the sleekest e-bikes we've ever seen. With a unique frame design and modern e-bike features, the Wing Freedom X is at the top of its class. And unlike other e-bikes, it won't cost you a fortune.
Starting at $1,849, Wing Freedom X features a number of upgrades compared to other Wing Bikes including a new display and torque sensor.
We'll get to all those details and more, including Wing Freedom X's main specs, frame, components, motor, and battery.
Main Specifications
Wing Bikes Freedom X is the upgraded version of Wing Freedom 2 and features the same frame design and many components. However, the Freedom X offers a significantly better ride and a few specific add-ons that we will cover here.
Related: Full Review of Wing Bikes
But before we get to the rest of this, let's take a closer look at the Wing Freedom X main specs.
Motor: 36V/550W Bafang with 45Nm of torque
Battery: 8.8ah/10.4ah/14ah (three different options) 36V
Range: Up to 35/45/60 miles per charge
Charge time: 4 hours
Top speed: 24mph / 39kph
Bike weight: 39 lbs / 17.7 kg
Groupset: Shimano Tourney rear derailleur with 7-speed 11-28T freewheel
Brakes: 180mm mechanical disc brakes
Tires: 26 x 1.75" puncture-resistant Kenda and puncture-resistant Innova
Accessories: integrated front and rear lights, custom LCD display, security alarm, two sets of keys, and locking remotes
Price: $1,849
The Frame
Wing Bikes Freedom X includes the same frame as the original Wing Freedom 2 which is made from lightweight aluminum: AL-Alloy 6061.
As an urban commuter, this frame features a basic design that is both comfortable and functional. The handlebars are curved backward to bring them closer to the rider's chest, and the seat is adjustable for rider heights of 5'6" to 6'4".
The most unique feature of the Wing Freedom X frame is the elongated top tube which features integrated lights on either end.
These powerful lights can be used for night riding, or just anytime that you are in the city and want to be seen. The front light is bright white while the rear light is red, helping you stay visible among the traffic.
Like all Wing Bikes, Freedom X has an anti-theft system built right into the frame. There are keys, sensors, and an alarm that will sound if your bike is moved while locked. You'll even get your own custom key fob to help you keep track of your bike no matter where you are.
Whichever battery you choose – there are three available – they are all the same size and weight and can be fitted directly into the Wing Freedom X frame.
Lastly, there is a torque sensor and cadence sensor in the Wing Freedom X which improves the overall ride feel.
Components
One of the standout features of the Wing Freedom X is its new and improved display compared to other Wing Bikes' models.
Freedom X includes a display that is almost integrated into the stem, making it easy to read while on the go. Here, you'll be able to see your speed, distance, and assist level, as well as light activation, battery level, and horn control.
Components-wise, the Freedom X offers a 7-speed Shimano Tourney groupset, which is not too flashy, but does its job perfectly.
Motor and Battery
Powered by a 36V/550W Bafang motor, Wing Freedom X offers mid-range power perfectly suited to an urban e-bike. This motor offers 45Nm of torque and it is made smoother by the Freedom X's torque sensor which is not included in comparable Wing Bikes.
There are five pedal-assist levels to choose from which you can control from the central display. The motor is nearly silent, very easy to use, and it will turn off as soon as you tap on the brakes.
Wing Freedom X operates with mainly pedal-assist but it does include an optional throttle. The max speed is 20mph with throttle only, and 24-25mph with pedal assist. Wing Bikes are fully compliant with all federal laws, so you won't have anything to worry about while riding the Freedom X through the city.
Wing Freedom X offers three different batteries to choose from, each with a different range.
The smallest is the 8.8ah battery with a 35-mile range, while the mid-range battery is 10.4ah and can last for up to 45 miles. The longest-lasting battery is the 14ah which can last up to 60 miles. Each battery weighs just 5 lbs. And can be fit into the downtube of the frame. It is locked with a key and can be completely recharged in just four hours.

Wing Freedom X Compared
In this Wing Freedom X review, we've seen the range of capabilities in this sleek urban e-bike. But how does this bike compare to other e-bikes? Let's find out.
Wing Freedom 2 vs Freedom X
Wing Freedom 2 is the flagship design from Wing Bikes, and it comes in at $1,699. It comes with an upgraded frame compared to previous generations – this frame is even identical to the higher-end Freedom X.
Freedom 2 comes with a cadence sensor and digital display mounted on the left side of the handlebars, which is starkly different from the center display on the Freedom X.
The Freedom 2 shares the same exact motor and battery options as the Freedom X. Even the components are identical, including the frame, tires, groupset, and mechanical disc brakes.
Overall, the Freedom 2 offers a rougher ride compared to the Freedom X, and most of that comes down to the frame, components, and sensors. The Freedom 2 is also quite heavy, weighing in at 39 lbs. For an urban e-bike, this could be a major downside in case you travel with your Freedom 2, or lug it up and down the stairs to the subway or your apartment.
Wing Freedom X vs RadCity 5 Plus
The RadCity 5 Plus is a much heftier urban commuter, and it comes with a much bigger 750W motor compared to the Wing Freedom X's 550W motor. This bike also has front suspension to help improve overall comfort and an integrated rear rack for hauling cargo. There are high-step and low-step frames available, plus integrated lights in both the front and rear.
Like Wing Freedom X, RadCity 5 Plus has five levels of pedal-assist to choose from, plus a backlit LCD display. The battery is close to Wing Freedom X's top-end offering as the RadCity 5 Plus can support 50+ miles per battery charge.
A half-twist throttle is included with the RadCity 5 Plus whose rear rack can carry up to 59.5 lbs. Both the Wing Freedom X and RadCity 5 Plus have 7-speed shifting and mechanical disc brakes. However, another difference is the tires: Wing Freedom X has narrower tires whereas the RadCity 5 Plus has 27.5" x 2.0" puncture-resistant tires.
Final Verdict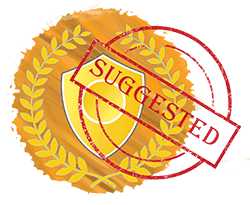 Offering urban e-bikes for all kinds of city riding, Wing Bikes offers some of the sleekest frames in the business. With a unique top tube shape and integrated lights, many of the best features are built right into the frame.
Wing Freedom X is a great alternative to driving or public transportation, especially for those who live in urban areas. There is an anti-theft system built into the bike so you can be confident parking it almost anywhere.
For an urban e-bike with integrated lights, display, and multiple pedal-assist levels, Wing Freedom X is one of the best urban e-bikes to buy now.
There are no comments yet, add one below.