Benno Bikes has one of the most robust e-bike lineups available. In fact, each cargo e-bike uses Benno's Etility® Design to carry at least 85 lbs of cargo and up to two children as passengers.
There are four electric bikes to choose from, each with its own elegant designs, plus functional and aesthetic features. With powerful Bosch mid-drive motors and Shimano hydraulic disc brakes, there is no lack of quality in a Benno electric bike.
Using their unique design, Benno Bikes blends aesthetics with bike handling and cargo capacity in each of their electric bikes.
Benno Bikes offers four different electric bikes designed for all kinds of cargo-carrying. They are specifically designed to avoid the pitfalls of other cargo e-bikes which can struggle under heavy loads.
Every bike comes with an impressive cargo capacity, Bosch mid-drive motor and battery, and versatile handling. But before we get to the bikes, let's talk about Benno.
Overview of Benno Bikes
Benno Bikes was the dream of Benno Baenziger, a skater, snowboard pioneer, and bike designer who grew up in Germany. Baenziger co-founded
Electra
bikes in 1993, and the townie brand has become the most popular cruiser bike in the United States of America.
However, Baezenziger ended up selling Electra to Trek in 2007. He set his sights on his next project, designing better bikes and inspiring people to ride. He founded Benno Bikes in 2015 to empower people through electric bikes.
Benno Bikes used Etility Design to set itself apart from the rest of the market, specializing in a maneuverable cargo bike designed for the city. The first few bikes included super-fat tires and a compact frame, and people loved them.
Baenziger's secondary goal is to help make bikes a more permanent form of transportation. With impressive carrying capacities and powerful motors, Benno Bikes are designed to replace cars in more situations than one.
Benno Bikes Lineup
The Benno bike lineup consists of four different electric bicycles. These are designed as two-wheeled transportation, robust and powerful.
Each bike is built to be strong and reliable, powered by a Bosch mid-drive electric motor and battery.
They are also built using Etility® Design, a proprietary design for cargo e-bikes. Benno Bikes are therefore designed to carry heavy loads with elegant agility. Each bike is designed to blend superior ride dynamics, cargo capacity, and aesthetics.
Here is the full list of options in the Benno electric cargo bike series:
Boost
eJoy
eScout
RemiDemi
Boost
Benno Boost is the "Swiss Army e-bike" according to Benno, capable of just about anything you could dream of from an electric cargo bike. It is the original Etility bike that offers a huge carrying capacity while still maintaining ride stability and versatility.
You can haul beach gear, groceries, or up to two children on the Boost which has a max carrying capacity of 130 lbs, the most of any Benno bike.
See more: Best Cargo Bikes
Boost comes with an aluminum frame and 24" wheels which are mid-size for the Benno Bikes lineup. Each Benno bike comes with hydraulic disc brakes and the Bosch 250W 65Nm mid-drive motor.
There are a few different power options to choose from: Performance Speed, Performance Sport, Performance CX, and Performance.
The former options come with 500Wh batteries while the latter two come with the option of either a Bosch 500Wh or 400Wh battery. Each model is rated for slightly different maximum speeds and ranges. With the dual-battery option, the Boost offers an incredible 160 miles of range.
A Shimano Deore groupset covers the Boost's drivetrain. Meanwhile, the tires are perhaps the most unique of the Benno lineup with custom 24" x 2.6" Benno Dual Sport Tires.
Benno Boost has an integrated rear rack and mounts for a front rack. The versatility in carrying cargo is unmatched. Benno offers eight different cargo configurations for the Boost, including an adventure bike, mom and dad bikes, commuter bikes, and a beach bike.
eJoy
Benno eJoy uses modern e-bike technology to blend vintage-inspired style and functionality. The eJoy offers a step-through frame that is Easy on, by Benno standards. You'll have plenty of cargo options, or the option to carry nothing at all. eJoy can carry one rear passenger with a total of 85 lbs.
The eJoy is made with the same 6061 aluminum alloy frame with front tray mounts as the Benno Boost. However, the drivetrain is slightly different. Both bikes have Shimano Deore drivetrain, but the eJoy comes with 9-speed 11-34T cassette rather than the Boost which has a 10-speed 11-42T cassette.
As with all the other Benno bikes, eJoy comes with Shimano hydraulic disc brakes. eJoy also comes with 26" wheels which are significantly larger than the wheels on the Benno Boost and Benno RemiDemi.
The riding style of the eJoy is comfortable, designed with curved handlebars that create a very upright riding position.
The steel fork is more rigid than other forks, and that is one of the reasons that the eJoy is not meant for off-road terrain. Instead, it is designed for paved roads and city riding on its puncture-resistant 26" x 2.35" balloon tires rated for 60 psi.
eScout
eScout is Benno's electric commuter, built with 650b wheels and the same Bosch mid-drive motor and battery as other Benno electric bikes. The handlebars have a 35mm rise compared to the eJoy's 70mm which makes for an upright and comfortable riding position.
Again, the eScout has the same 6061 aluminum alloy frame as the previous models. They also sport all these frames with front tray mounts.
Shimano Deore supplies the drivetrain which is a 10-speed setup with an 11-36T cassette. Shimano hydraulic disc brakes provide plenty of stopping power, while the eScout uses Shimano Deore shifters that are different from the eJoy's Shimano Alivio SL shifters.
The eScout includes rims that are nearly identical to the aluminum, double wall 36H rims on the eJoy. But this time, the eScout comes with Schwalbe tires. Specifically, the Schwalbe Super Moto 27" x 2.4" tires are rated for commuting, city riding, and maybe some very light off-roading.
Just like the previously mentioned Benno bikes, the eScout can carry one rear passenger with a total of 85 lbs. So, it doesn't come as a surprise, that the maximum gross weight of the bike is identical to the eJoy's rating of 400 lbs.
RemiDemi
The most unique bike in the Benno lineup is the RemiDemi. This is a utility bike with a very low step frame and 20" wheels. These wheels come with 20" x 4.25" Duro tires which are great for commuting, short rides, and heavy cargo. So, they will provide plenty of grip on all types of surfaces, including city blocks and wet pavement.
Consider also: Co-op Cycles Generation e Series
RemiDemi has a different frame than the other Benno bikes in its 4130 CRMO Steel frame. The handlebars are as wide as the Boost's handlebars at 675mm, while the 126mm rise is also identical to the Boost's.
RemiDemi's CS 9-speed setup with 11-32T cassette offers the narrowest range of any Benno e-bikes.
There are still plenty of Shimano components to go around. RemiDemi has Shimano Acera SL shifters, Sora rear derailleur, and BR-MT200 disc brakes.
Like all the other Benno bikes, RemiDemi comes with a 250W Bosch mid-drive motor and options for a 400Wh or 500Wh battery.
FAQ
Benno Bikes are made in California, USA. The company originally comes from Germany, the birthplace of its founder, Benno Baenziger. The founder always dreamed of living in California, as well as inspiring people to ride through bike building. It's safe to say those dreams have come true. 
No, Benno Bikes do not include a throttle. However, they do come with four different drive options: Performance Speed, Performance CX, Performance Sport, and Performance. Each offering comes with different ranges and maximum speeds, while some also come with a two-battery option to seriously increase your range of assistance. 
Benno Bikes offer five different levels of pedal assistance plus walk assistance.
Benno Boost has a wheelbase of 1256mm and a reach of 630mm. 
Final Verdict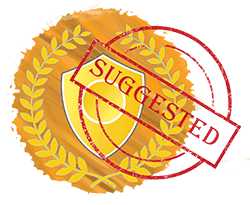 In this Benno Bikes review, we've taken an in-depth look at the electric bike company founded by the co-founder of Electra, Benno Baenziger.
Using their unique design, Bosch motors, and Shimano hydraulic disc brakes, Benno Bikes has some of the best offerings in the world of electric cargo bikes.
With four different Benno bikes to choose from, there is something for everyone. Benno Bikes could easily replace your car thanks to their powerful motor, long-lasting battery, and impressive carrying capacity.
You can take a trip to the grocery store or ride the kids to school. With maximum loads up to 400 lbs., the options are nearly endless on a Benno electric cargo bike.