The Ride1UP Core-5 is a very affordable, capable, and attractive 750W electric bicycle featuring an integrated battery and lightweight alloy frame.
The Core-5 is no slouch when it comes to power. At just $1,195, you might think so. However, unlike other 750W rear-hub motor electric bikes, this bike by Ride1UP has a good amount of takeoff power and hill-climbing capability.
Ideal for a daily commuter, Sunday rider, or a jaunt to the beach or grocery store, the Core-5 checks all the boxes as a great beginner e-bike and is sure to please most purchasers.
Featuring reliable entry-level components, the Core-5 won't wow seasoned riders, but for the beginner to intermediate rider who is looking for a non-intimidating, nice-looking electric bike, the Ride1UP Core-5 more than delivers.
In our opinion, the Core-5 stands out in terms of power, design, style, and of course price. Read more on our Ride1UP Core-5 review.
Key Features
Core-5 is a Class 3 electric bicycle with 28 MPH pedal-assist and 20 MPH throttle.
Powerful geared rear hub motor with 60Nm of torque.
20-40-mile range (depending on terrain, rider's weight, assist level, and incline).
No suspension.
Tektro mechanic disc brakes with Electric Cut Off Sensor.
Kenda Kwick 27.5"x2.2 tires are suitable for paved and lighter trails.
Step-over and step-through frame designs are available.
Reliable Shimano components (7-speeds, Shimano Altus derailleur)
Lightweight Aluminum Frame
Riders of all sizes will find the Ride1UP Core-5 suitable to their needs. With both a step-thru version (featuring a low 19" stand-over height) and a standard version (28.5" stand-over height), this e-bike can accommodate riders from approximately 5'2" to about 6'4" without a problem.
At just 49 pounds, most riders can lift the Core-5 into a bike rack or the bed of a truck for easy transport. What's more, its upright design puts the rider in a comfortable position that is easy on that achy back and joints.
Another exciting feature is the integrated battery and internal cabling, making this bike by Ride1UP a stylish ride that others will surely notice as you zip on by. The frame itself is made from lightweight 6061 alloy.
A Mix of Low-to-Mid-Level Components with Some Novel Features
For around $1,000, you can't expect high-end componentry. It's just not possible at this price point.
As you might expect, therefore, the Ride1UP Core-5 is loaded with quality entry-level components that more than get the job done.
Featuring Tektro 160mm mechanical disc brakes, Shimano Altus derailleur and shifters, a 48V Lishui Sinewave controller, a 7-speed Shimano cassette (11-32T), and left-side thumb throttle, the Core-5 has everything you need in a city cruiser.
Compared to similar e-bikes in this category and at this price point, one might expect the Core-5 to have only one gear. It's a nice surprise that it has seven, giving the rider various gearing ranges to accommodate different riding styles and terrains.
With a comfortable seat and Kenda Kwick 27.5×2.2" tires, riders can quickly veer off into the grass or dirt without issue. Just don't stay there long as the Core-5 is not designed for off-road use.
Powerful 750-Watt Rear Hub Motor
A powerful 750W rear hub motor provides nice torque, top speed (I reached 24 MPH with pedal assist, 21 with throttle only), and hill-climbing capability.
When first riding the Core-5, I had low expectations for the motor. At this price point, I figured it might be sluggish. Boy was I wrong.
Hit the throttle or use pedal assist (5 levels) and this Ride1UP cruiser takes off, with substantial power – much more so than you might think.
Levels 1 and 2 provide very modest power. Level 3 is where you start to really feel the pull. Four is a minimal jump from 3, but pedal assist 5 is really nice for high speech cruising and easy hill ascents. You also hear the nice hum of the motor in PAS 5, which somehow gives you a sudden sense of satisfaction.
Small 48V Battery with Modest Range
To accommodate its integrated battery design, the Core-5 had to limit the size of the battery. At only 10.4 Ah, we wish this 48V battery was a little bigger. The range depends on several factors — the rider's weight, type of terrain, incline, and level of assist can drain the battery most. So, if you're going uphill, or maxing out the bike in another way, you might not get the promised 40 miles of range.
The Core-5's 500 Wh battery can be easily removed with the included set of keys and charged on or off the bike. Expect several hours to achieve a full charge.
With the battery as light as it is, buyers should inquire about purchasing a second battery that can be carried in a satchel or backpack to double the battery range.
Comparisons
Ride1UP Core-5 vs 500 Series
The Ride1UP 500 Series is Ride1UP's original best-selling series. Overall, the two bikes are fairly similar. Perhaps the biggest difference between Ride1UP Core-5 and Ride1UP 500 Series is that the Core-5 comes without suspension.
Looking at the design, the Core-5 looks so much sleeker compared to the 500 Series which looks more robust. 500 Series is available in two laid-back colors, but the Core-5 is available in three vibrant colors (mint, light blue, and Ride1UP's classic gray).
Unfortunately, the 500 Series has been discontinued.
Ride1UP Core-5 vs 700 Series
Ride1UP 700 Series is known for offering a lot of value for its price. Overall the 700 Series and Core-5 are not too different.
The biggest differences come in the forms of suspension and battery power. Core-5 has no suspension, while the 700 Series offers 100mm of travel. That is enough to dampen the impact and to make it suitable for lighter trails.
As for the battery power, Ride1UP offers a bit more with the 700 Series. It is primarily shown with the range. Core-5's 20-40 miles transform into 30-50 miles with the 700 Series.
Overall, it comes down to preference, Ride1UP offers something to fit every need.
Looking for more? Take a look at out list of the best electric bikes.
Final Verdict – A Solid, Cost-Effective Choice for Urban Commuters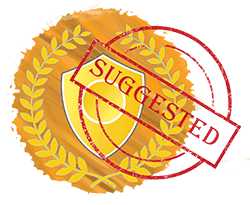 The Core-5 by Ride1UP delivers in more areas than we thought it would. We really like the sleek, integrated batter look, the powerful 60nm 750W motor, and both the standard and step-through designs.
You can't expect suspension in this price range, so you can't fault the bike for that. Its lightweight design is something we really like and weren't expecting.
Overall, the Core-5 is a highly capable, entry-level e-bike at a very modest price point.
For all you're getting, I would expect this bike to cost $200 more.