Knolly Bikes was created with one goal in mind – to give the owner the best bike possible. Fortunately for us, we can have a slice of that action!
But did the founder, Noel Buckley, succeed? Do Knolly Bikes bring something different and are Knolly Bikes worth the price?
We'll be looking at every model in the current Knolly Bikes lineup to find out the strengths/weaknesses and if it's worth buying.
Come and join us!
Overview of the Brand
Knolly Bikes was created because the owner wanted something better – something that didn't already exist.
It was all about developing a bike that was reliable, day in, day out. No annoyances. Bikes that just work and work brilliantly.
This was what Noel Buckley wanted and in 2002, that's what he created.
Ultra high-end manufacturing. Using only the highest fasteners and bearings. Designs that make the best use of existing technology whilst building innovative technology where it's currently not sufficient.
Knolly Bikes never started out with the intention of becoming a business. Noel was simply building himself a bike. As you can probably tell that didn't quite happen!
Noel spent years working on the initial conceptual frame designs. Really drilling down to what worked and what didn't. These years paid off as he developed the patented Four by 4 Linkage. This features in every full suspension frame that is manufactured by Knolly bikes.
By 2003 the first prototype V-Tach frames were finished. Word soon got around that these frames were something different, something special and the production quickly sold out.
From this success, Knolly Bikes released 3 new full-suspension frames. All use the Four by 4 Linkage design.
Knolly Bikes is a company owned by a rider, who also happens to be an exceptional engineer. Noel Buckley has developed some of the most highly acclaimed full-suspension frames in the market.
We fully expect the bikes to change but the philosophy will stay the same; produce the highest performing bikes possible.
Lineup
Knolly Bikes is made up of five different bike models currently. Some of these are then offered in different frame materials, such as steel, aluminum, and titanium.
Tyaughton is currently the only hardtail in the lineup. Chache is the only gravel bike in the Knolly lineup. Fugitive, Chilcotin, and Warden are full-suspension bikes.
Knolly Bikes use some of the most innovative technology on the market and each model brings something different, so let's delve into each model and find out what!
Tyaughton
The Tyaughton is a part of the Knolly mountain bikes lineup. It can run either a 150mm or 160mm fork and benefits from advanced geometry.
Available in either steel or titanium frames, the Tyaughton is sure to be a durable machine for the rest of your life.
Read more: Bike Frame Materials Explained
There are few differences between the two when it comes to build choices, although you do get an additional choice with the steel frame.
So with both frames, you can choose GX and XT. With the steel, you can also choose NX.
With the GX build you get an SRAM XG1275 Eagle 10-52T cassette, Magura MT5 brakes, and RockShox Lyrik 29″ Ultimate RC2 150mm fork.
On the Shimano XT build you get, Shimano XT M8100 12spd, 10-51T cassette, Shimano XT 4 Piston M8120 brakes, and Fox Float 36 29″ Grip2 Factory 150mm fork.
If you opt for the steel version and want to go for the NX build then you're going to get a slightly lower specification. It comes with SRAM XG1275 Eagle 10-50T casette, SRAM Guide RE brakes, and a Marzocchi Z1 29" 150mm fork.
Knolly says that the Tyaughton is everything you need for a super capable and playful hardtail trail bike and we're not minded to disagree.
Fugitive
The Knolly Fugitive has undergone some significant changes to geometry, making this a brilliantly versatile 29er. Before we delve into the geo changes, let's look at the specs.
So you get a 6066 Aluminum frame and you get two build kit choices. SRAM GX and Shimano XT, both are very well kitted out.
The cassette is either, SRAM XG1275 Eagle 10-52T or Shimano XT M8100 12spd, 10-51T.
These are paired nicely with either the Magura MT5 brakes on the SRAM build or the Shimano XT 4 Piston M8120 brakes for the Shimano build. Both brake systems are going to work brilliantly on the Fugitive.
The front end geometry has changed massively and this has resulted in the rider getting a substantial increase in the reach. What this means is the cockpit is roomier and you're more stable when you go more quickly.
The front-end geometry isn't the only change. Travel has increased as the Fugitive now features 138mm of rear travel and 150mm on the front.
Overall the Knolly Fugitive is a highly proficient technical trail bike.
Chilcotin
The Knolly Chilcotin has been revamped in the previous years, quite significantly and for the better!
Chilcotin now boasts 29″ wheels and two different suspension travel options. You might be wondering why I'm making a thing about 29″ wheels. Well, before the makeover, the Chilcotin used to sit on 26″ wheels – very retro but not all that cool.
The frame is constructed using 6066 series hydroformed aluminum alloy tubing. Knolly opted for this material due to its high tensile strength.
Knolly uses their Offset Straight Seat Tube Design (OSD) on the Chilcotin. This gives riders the ability to change riding positions more easily. If you want to go from an aggressive position to an effective pedaling position, you can do so easily.
I mentioned two travel options earlier so let's look at those! The Chilcotin 151 build option gives you 151mm of rear-wheel travel and that's paired with a 160mm fork.
Within the Chilcotin 151 build option, you have to choose your drivetrain, Shimano or SRAM.
The SRAM option will get you an SRAM XG1275 Eagle, 10-52T cassette, Magura MT5 brakes, and a RockShox Lyrik 29″ Ultimate RC2 160mm, 42mm offset fork.
Whereas the Shimano build option gets you a Shimano XT M8100 12spd, 10-51T cassette, Shimano XT 4 Piston M8120 brakes and a Fox Float 36 29″ Grip2 Factory 160mm, 44mm offset fork.
The other option is the Chilcotin 167, this gives you rear-wheel travel of 167mm and a 170mm fork.
Again, you have the option of a Shimano or an SRAM build. The cassettes are the same as the Chilcotin 151, as are the brakes. However, the forks do differ.
On the SRAM build you get a RockShox ZEB 29″ Ultimate RC2 170mm, 42mm offset fork. On the Shimano build, you get a Fox Float 38 29″ Grip2 Factory 170mm, 44mm offset fork.
Warden
The looks for the Knolly Warden are eye-catching and that's again down to the Fourby4 suspension system.
It's not all about the looks, the patented suspension system is there to maximize the rear shock performance and available traction in all situations.
The frame itself is available in either aluminum or titanium. Both are going to be great but titanium has the edge when it comes to performance. It's lighter, more durable, and generally seen as a bike for life.
You get two choices when it comes to drivetrain, Shimano XT or SRAM GX. Which you choose also influences quite a lot of other components so choose wisely!
If you opt for the SRAM version, you get SRAM GX Eagle 170 32T Ring. If you go for Shimano, it's Shimano XT M8130 12spd 30T. Honestly, both are fantastic and will serve you well. We'd say it comes down to preference as to which you go for.
Your drivetrain choice will also influence the fork you get – RockShox ZEB Ultimate RC2 170m for the SRAM fans among you, Fox 38 27.5″ Grip 2 Factory Series 170mm for the Shimano people.
For brakes, it's either Magura MT5 (SRAM build) or Shimano XT 4 Piston M8120 (Shimano build). Both are fantastic and will give you a decent amount of stopping power.
You won't be let down when it comes to descending at speed as this bike is designed as an enduro bike so all of the components are more than fit for purpose. In fact, they will thrive!
Whichever build option you go for, you get the same tires, which are Maxxis DHR2 27.5″.
Looking for more options? Take a look at our list of the best full-suspenion mountain bikes.
Cache
The Knolly Cache is a gravel bike. It's ideal for long days in the saddle but also prime for short training sessions too.
Related: Best Gravel Bikes
It's available with either a steel or titanium frame. The specification doesn't change whichever frame you buy. So it all comes down to whether you want to go for the steel version. Which is air-hardened and is likely to last a lifetime or whether titanium is your thing.
Titanium will be lighter and just as strong. Equally, it will be a bike for life.
So let's drill down into the specs. You get two choices when it comes to build kit, Shimano GRX 600 or Shimano GRX 810.
The GRX 600 is the gravel equivalent to Shimano 105 and 810 is in line with Ultegra. In fact, in this case, the GRX 600 has a 105 cassette and the 810 has an Ultegra cassette. Brakes used on either model are GRX 600 and 810 respectively.
Knolly uses Maxxis Ravager EXO 700x40c tires on the Cache, which gives that extra bit of much-needed width you want on a gravel bike.
I have to mention the carbon fork as it changes the handling. Knolly wants it to be one of the lightest and stiffest on the market.
FAQ
Knolly bikes are good, especially if you're seriously into your mountain biking, or now gravel riding too. It's a high-end brand, designed for discerning cyclists.
Knolly Bikes started in South West British Columbia - otherwise known as the mountain biking mecca - and is based in Vancouver.
While the frames are no longer made in Canada, the ideas and designs still come from there.
Knolly frames are currently made in Taiwan.
Originally, they were constructed in Vancouver. However, production moved to Taiwan.
Though it's fair to say, the quality and standards haven't dropped. Noel Buckley was very keen for this not to happen.
Final Verdict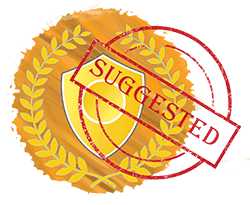 So from one man's dream of a better bike, we have a whole new range of bikes. Great stuff!
We can't deny the quality of these bikes is exceptional. Corners can be taken by some brands, in a bid to lower the costs. This isn't the case here, every element is premium.
If you're a rider who wants an exceptional riding experience, then Knolly Bikes are worth your attention.
Remember, they were created in the mountain biking mecca so if you like hills, a Knolly Bike could become your best friend!