NS Bikes is a bicycle company unlike any other. Their radical thinking and creative designs offer something the bigger brands struggle to keep up with.
NS Bikes, short for North Shore Bikes, is a brand that has always come up with the goods when it comes to being very creative. They really made a name for themselves when one of their early bikes, the Streetlegal, was released. Everyone said, "That just won't work," and thought they were crazy for what they were making.
Although the feedback wasn't all ideal, they put the frames into mass production, and upon release, the frames sold much quicker than they could have imagined, and that's when people really started taking them seriously.
Since then, the brand has grown, and now you will see them on the roads and all over the mountain bike parks. They make quality products that are excellent value for money and keep surprising up with designs consistently.
In this NS Bikes review, we'll tell you if the bikes are worth buying.
Overview of the Company

NS Bikes was founded by Szymon Koblinski. Szymon is a very interesting character and spent his time growing up in London in the UK as a youth.
He later traveled to Poland, where he was a huge rock star in a band called the Blenders. While traveling the world on tour, he would race the bus on his bike and eventually became a pro rider in many disciplines such as Endura and Pump.
Szymon started importing cycling products from the US to Poland. Throughout the process, he started to create his own products, and just like that, NS Bikes was born.
After graduating from the Technical University of Gdansk, the brand was built on great foundations of knowledge and passion.
The brand grew rapidly when they started to release reasonably priced products that were made for people who wanted to do extreme riding. The products didn't just perform, but they looked incredible too. The demand was so high that they couldn't make them fast enough, and keeping up with the orders was very challenging.
They started focusing heavily on certain niches, one being dirt jumping. They made redefined steel frames such as the Capital and the Suburban, which took the market by storm and were exactly what people wanted. As the NS bikes brand grew, other companies were born from it, such as Rondo, which makes gravel bikes.
Lineup
North Shore Bikes offer a great range of different bikes. Over the years, they have offered dirt jump bikes, full suspension bikes, hardtails, gravel bikes, touring bikes, and even electric bikes.
NS Bikes offer bikes for different kinds of riders and different kinds of budgets. Prices range from as little as $800 all the way up to $5,000. They are made with quality in mind and use reputable brand components.
As far as frames go, they are unique in design and produced with riders for optimal performance. What makes an NS Bikes special is the designs. The geometry is made for comfort, performance, and strength.
Zircus
The Zircus is a bike that is capable of everything, even teaching new skills. It's designed to help you be a master on a pump track and for tricks. It's made with a strong aluminum frame, which is super strong, lightweight, and comes in a beautiful stealthy black.
It features RST Dirt T 100mm jump forks with NS Bikes handlebar and stem attached. On the rear, you have a Tektro MD-M280 mechanical disc brake for great stopping power, and on the front, you typically don't get a brake.
The gearing is very simple and comes with a Samox 26t chainset on the rear and 10t cassette. This is paired up to some 26" Jalco DBX Rims, which are incredibly strong. The tires are the Kenda Small Block 8's 26" x 2.1", and they are great for grip and speed.
If you're looking for a bike that is going to give you a very exciting ride and teach you new skills, then the NS Zircus is an excellent choice.
Movement 3
The NS Bikes Movement 3 is an incredible dirt jumping trick machine. It has a lightweight alloy frame with nice big oversized tubing. It's strong, and it is going to be able to take those tough landings it requires from the sport.
Although this bike is a single-speed, it comes with a derailleur hanger if you want to make it a geared bike.
Like the Zircus, the Movement 3 is equipped with RST Dirt T 100mm jump forks. This is again connected with NS Bikes' dirt jumping bars and stem. The braking system has the Tektro MD-M280 mechanical disc brake on the rear and comes with mounts on the front for V brakes if you wish to upgrade.
Gearing-wise, there's Salt 25t on the front and a 10t on the rear. Perfect stunt ratios.
When it comes to the wheelset, Jalco DBX rims paired with NS bike's own hubs. They are very strong and come with Kenda Small Block 8 26" x 2.1" tires. The Movement 3 is a bit pricier compared to the Zircus but worth the extra.
Metropolis 3
Metropolis 3 is another one of NS Bikes' legendary dirt jump bikes. Though unlike the others above, this bike is made of double-butted Chromoly steel. Steel is used in many bikes because not only is it strong, but it's super flexible and easy to repair if required. It comes in a beautiful deep green which just looks amazing.
Consider also: Best BMX Bikes
The NS Metropolis 3 is ready to perform with the RST Dirt 100mm fork with a tapered headtube. If you ever want to upgrade further, you will have plenty of options. To stop you quickly, you have Tektro disc brakes and also mounts for the V in case you want extra stopping power. Pairing up with this is a 25t Salt front crank and 10t rear.
This bike has mixed rims, the Jalco DBX, and an NS Fundamental. These are equipped with Kenda Small Block 8's 26" x 2.1". This bike comes in a little heavier than the others but does offer that smooth steel feeling.
RAG+ 2
The RAG+ 2 is one of NS Bikes' legendary gravel bikes. It's truly a mixed terrain monster. It's one of NS Bikes' most popular models and perfect for bikepacking.
The frame is made of aluminum and comes with a relaxed geometry and is made for control and comfort. One thing we loved is the dropped chainstay for improved handling and the fact it can work with both 650b and 700c wheelsets.
The bike has got a full carbon fiber fork to keep it lightweight and agile. The steering feels amazing with the 1.5" tapered steerer. As far as gearing goes, the bike has a SRAM Apex 1×11 groupset with a huge 11-42t cassette on the rear to help you climb any steep incline. The brakes are Tektro Hydro-Mechanical disc brakes which are great for reliability and stopping power.
The wheels are 700c and equipped with huge WTB Riddler 45c tires. This will give you excellent ability on and off-road. You can go for smaller wheels like 650b and pack the bike with even bigger tires if required. If you are looking for a bike to do everything, the NS Bikes Rag + 2 is a great contender.
FAQ
Final Verdict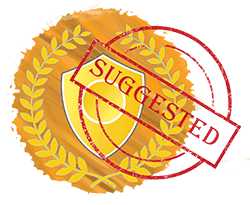 NS Bikes is a brand that focuses on making products that offer excellent value for the money and perform well. If you're a cyclist who loves riding off-road, then NS Bikes are going to have a lot to offer you.
NS Bikes offer bikes in different price and experience ranges, so they have something for everybody.
The bikes are cleverly designed, and as an added bonus, they offer a lot of value for the money.