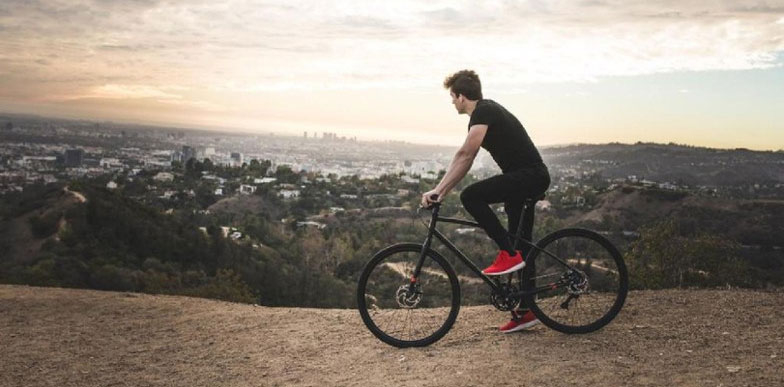 Pure Cycles originally started as Pure Fix Cycles. But one thing has stayed the same – this is a brand that wants to revolutionize city riding by making great bikes.
Pure Cycles is a growing brand based in Los Angeles. They make quality bikes that are designed for city riding, whether it's commuting, running errands, or meeting up with friends and loved ones.
Their bikes are known for high quality, sleek designs, and offering a lot of value, but is there more to the bikes?
Let's find out!
Overview of Pure Cycles

Pure Cycles, originally Pure Fix Cycles, was founded in 2010 by Michael Fishman, Jordan Schau, Zachary Schau, and Austin Stoffers in 2010.
In April 2020, Pure Cycles was sold to a company called JBI.bike. This is a family-owned bicycle company that overlooks brands such as Sun Bicycles and Black-Ops. Since then, it has been going strong, and they continue to grow yearly.
Pure Cycles make bikes that are designed for city riding and commuting. They were the first to introduce a glow-in-the-dark bicycle years ago. They used a special solar white paint on the wheels and frame, which would charge throughout the day and then at night glow in a bright green.
Pure Cycles fixie got a lot of attention when they did this, and still, to this day, people rave about these glowing pure fixie bikes.
The Lineup
Pure Cycles lineup is made for city riders. They have a few different types, starting with the most popular, the Pure Cycles Fixie.
The City range for example is designed for comfort and fun.
Overall, Pure Cycles offers a few different styles:
Singe-speed/Fixies
City bikes
Commuter bikes
The Pure Fix Original Series
The Pure Fix Original Series is Pure Cycle's oldest bike and where it all started for them. It's a Fixed / Single-speed bike with so much to offer and comes in a variety of different colors. Bikes like these are quite sought after and definitely make a statement when being ridden.
The Pure Cycles fixie comes well-equipped. The frame and fork are made of high-tensile steel that is TIG welded together. The frame is simple, looks clean, and is equipped with bullhorn bars.
As far as gearing goes, this bike has a single crank on the front and a single cog on the rear. The rear hub has a flip-flop hub, so you can switch between single-speed or fixed by turning the wheel around. It is limited on gearing, but in a flat city, that's not an issue.
See more: Best Single-Speed Bikes
Then we have the Pure Cycles fixie's wheels and tires, and to add to this bike's retro appeal, you have aero wheels with a nice deep dish. These are paired with WTB Thickslick road tires
This bike has a decent set of caliper brakes to slow you down. Overall, this is a stylish bike with a lot of retro character.
Coaster Bike
They say simplicity is key when it comes to cycling. Pure Cycle bikes have taken this to the extreme.
The Coaster Bike is the definition of simple. Surprisingly enough, this bike comes without any cables and still functions. They call this the no-nonsense bike, and you can see why there's very little to it.
You get a good range of four different colors to choose from. Equipped with upswept bars, this bike puts you in a relaxed riding position.
This bike is fixed only, so the rear hub only has one single cog. This is used not just to power you forward but also to slow you down.
Being a fixed bike, you slow down by pedaling against the correct motion. Some countries do require brakes as law, and because of this, Pure Cycles leave the mounts on. It's the cleanest-looking bike they make, but having one gear and no brakes can be a challenge to some.
City Classic
Next, we have the City Classic, and this bike comes with two different styles of frames. It is available as a standard city bike and a step-through model. The step-through is much easier to get on and off compared to the standard, so it's ideal for cyclists who value simplicity.
Like the other bikes on this list, all City Classic frames and forks are made of high-tensile steel. Like the other models, you have a wide choice of different colors.
Pure Cycles' City Classic line is made for comfortable riding with relaxed riding position with upswept bars.
This bike has different options when it comes to gearing. It's available whit a classic 3-speed hub or a modern 8-speed derailleur system. The 3-speed is better for fairly flat terrain and the 8-speed is better for hillier cities.
Unlike the Coaster bike above, City Classic comes with caliper brakes and standard wheels with large oversized tires to make the ride as comfortable as possible.
All City Classic models come with rear racks as standard, making carrying gear super easy. This is a great city bike with a lot of options to choose from.
Urban Commuter
The Urban Commuter is a premium commuting bike made by Pure Cycle. It's ideal for wheezing around town and offers a level of performance that other bikes on this list don't. It's a sporty option that doesn't cost much more than other Pure Cycle bikes.
The frame and fork are high-tensile steel, so they're strong, comfortable, and not too heavy. It comes in three different colors – black, white, and blue. It's a great-looking bike and has mountain bike flat bars for control. The bike comes with an 8-speed groupset and SRAM trigger shifters for quick changes.
Related: Best Commuters You Can Get
Urban Commuter's wheels are 700c and come with excellent WTB Thickslick tires. This bike features a significant upgrade – it's equipped with disc brakes. This will give you much better stopping power no matter the weather conditions or how dirty the brakes might get.
This isn't just a commuter. It's an urban assault vehicle.
FAQ
Pure Cycles' bikes have great components, a lot of character, and are made to a high-quality standard. They are also known for excellent after-service and have a great community of riders around them. You might be able to find cheaper fixed and commuter bikes on the market, but they just can't compete.
Pure Fix Cycles was sold to a company called JBI.bike in April 2020. They are a family-owned bicycle company that overlooks brands such as Sun Bicycles and Black-Ops. When it went over to them, the name got changed to Pure Cycles. This is because the range widened to different bikes, not just fixies.
Pure Cycles are made in China and are made to a high standard. The president of Pure Cycles, Michael Fishman, has said in an interview that in order to keep the quality high and the cost low Pure Cycles outsource from China.
Final Verdict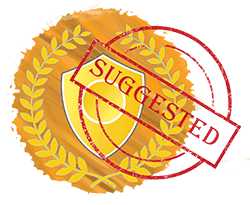 Pure Cycles offer good quality products for surprisingly low prices. Instead of trying to sell a million different Pure Cycle bikes, they have focused on their niche.
Made for commuters, Pure Cycles offer comfort and quality at the same time.
Their bikes have a lot of character and are built with quality components, so, these bikes are made to last for many years.