Devinci is a premium Canadian bicycle brand with manufacturing facilities in Canada. It builds different types of quality bikes with top-tier Shimano, SRAM, Maxxis, and RockShox components.
Devinci
was founded in
1987
as an aluminum road bike manufacturer but went on to include other types of bicycles in its lineup as well. Today, it focuses on high-performance MTBs but dabbles in road, city, and electric categories as well.
Devinci is a sort of a unicorn in the cycling industry. It is one of the rare manufacturers that hasn't moved its entire production business overseas. Instead, the majority of its bikes are built at home, in Canada.
Lifetime warranty and innovative technologies are also important features on the long list of selling points that make Devinci bikes stand out in the oversaturated cycling market.
Devinci Cycles Background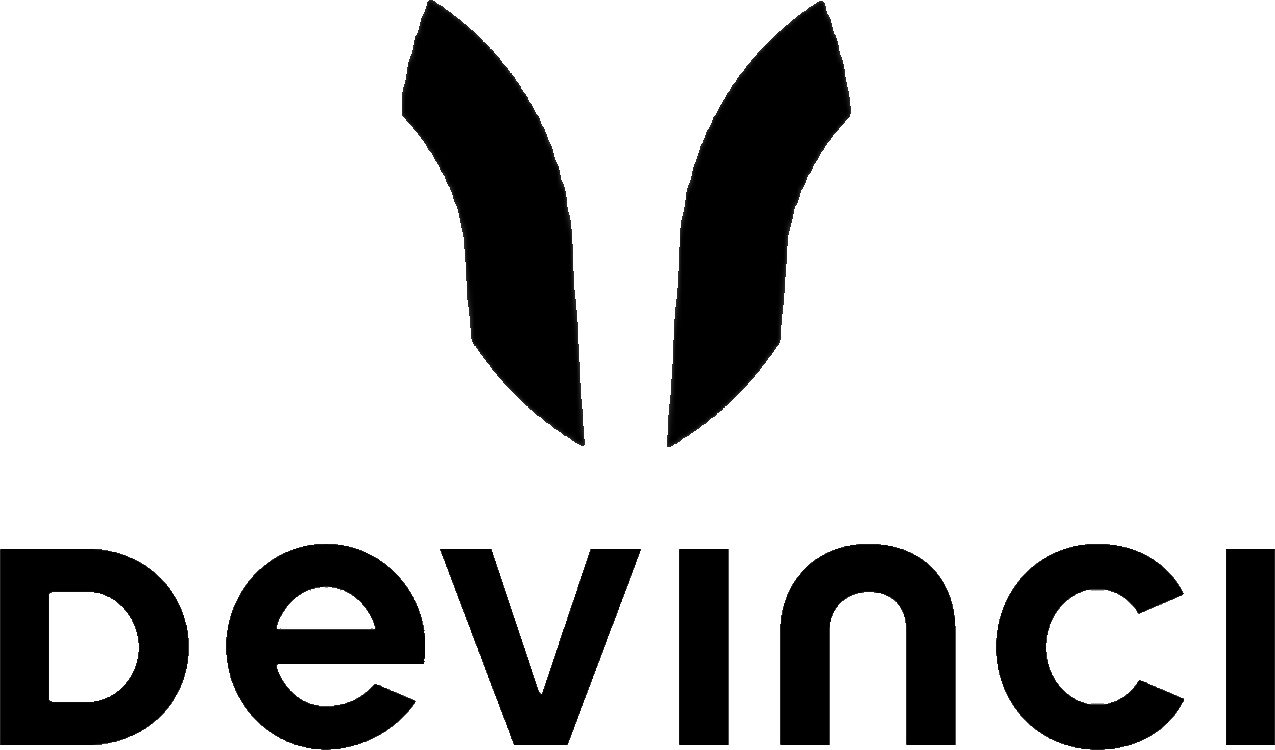 Devinci Bikes was established in Chicoutimi, Quebec in 1987, at which time it was called Da Vinci. The company was a brainchild of two local engineering students with a passion for cycling. However, not long after, entrepreneur Felix Gauthier decided to enter the business as well.
In 1990, Felix bought half of the company and renamed it Devinci, whereas today he has sole ownership of the business.
In the beginning, Devinci manufactured aluminum road bikes but soon evolved to also incorporate carbon frames and dual-suspension MTB lineups. Nowadays, the company is home to cutting-edge R&D facilities and proudly stamps the "Made in Canada" badge on its frames.
It's important to note that not ALL Devinci bikes are made in Canada. However, MOST of them are produced there. Some Canadian-native models include Marshal, Kobain, Wilson, Spartan, Minus, Sabbath, AC, DC, and EP lineups.
Devinci also has a long racing tradition, as it has been sponsoring award-winning athletes since its inception. Some of the most accomplished cyclists who are part of the Devinci family include Greg Callaghan, Georgia Astle, Keegan Wright, Patrick Laffey, and many others.
Devinci Bikes: Categories and Lineups
Devinci's selection of bikes has a little bit of something for everyone. The company is most famous for its hardtail and full-suspension mountain bikes, but it produces road, gravel, city, electric, and kids' bikes as well.
Despite being made in Canada, Devinci bikes are not too expensive. You get great value for your money reflected in advanced R&D processes, as well as in top-end components from Shimano, SRAM, Maxxis, RockShox, Fox, and so on.
Devinci Electric Bikes
Devinci did not stay immune to the e-bike frenzy and decided to jump on the electric bandwagon. The Electric lineup is diverse, consisting of gravel, hybrid, and mountain bikes. So no matter what type of riding you prefer, you'll be able to get some assistance when going uphill.
All Devinci e-bikes weigh around or well under 50 lbs, which is pretty decent in the e-bike world.
All models feature extremely high-quality Shimano STEPS 250W motors with 60–80Nm of torque, as well as 400–500Wh batteries. These are mid-drive motors and the batteries are integrated or semi-integrated, which are both big positives.
Devinci Mountain Bikes
The Mountain bike category has the richest selection of models including different intended uses, materials, and geometries. Moreover, the majority of Devinci mountain bikes are made in Canada.
Devinci makes trail, enduro, XC, all-mountain, downhill, pump track, and fat mountain bikes from aluminum and carbon, with hardtail and full-suspension setups. Most of the models also come in different builds, so you can choose the components based on your budget and preferences.
Some of the most popular models in this category are Marshall, Django, Troy, Spartan, and so on. All models feature high-quality RockShox and Fox suspension, and mid-range to high-end SRAM and Shimano components.
These bikes are perfect for professional riders and intermediate shredders who are riding for fun and excitement.
Devinci Road & Gravel Bikes
Devinci does not specialize in road bikes, so the selection for road and gravel enthusiasts is not huge. At the moment of writing this review, the lineup consisted of two Hatchet gravel bikes.
These are available with both carbon and aluminum frames, equipped with Shimano GRX or 105 groupsets. Therefore, these are mid-range models ideal for enthusiasts or amateur gravel racers.
Gravel riding has become incredibly popular in recent years, so it's nice that Devinci is catering to the needs of such riders as well. It used to offer pure road bikes as well, so hopefully, these will be available once again in the future.
Devinci City & Cycle Path Bikes
In addition to high-end specialty bikes, Devinci also makes entry-level and mid-range fitness and commuter bicycles.
These models are ideal for everyday exploitation in large cities with busy traffic or smooth bike paths. The most popular models are Hex, Cartier, and Milano, all three of which have aluminum frames and Shimano components.
If commuting and riding along cycle paths is the kind of cycling you prefer, you'll like Devinci's City and Hybrid bikes.
Devinci City bikes feature relaxed upright geometry, wide yet sleek tires, and high-quality components. These are affordable options for those who don't want to break the bank but would love to ride more, drive less, and get fit and healthy.
Devinci Junior Bikes
Devinci's lineup includes bikes for junior cyclists as well. These bikes might be small, but they offer an adult level of performance.
These models are available with 24″, 26″, and 27.5″ wheels and tires. Therefore, they're available for kids of different ages and heights.
The Junior section conveniently includes full-suspension, hardtail, and rigid models, with RockShox and Suntour suspension, as well as with Shimano drivetrains.
These are definitely kids' bikes that will last and endure years of abuse.
Devinci Bikes Sizing
Devinci Bikes has a unique and very convenient way of showing you the right frame size based on your height for all of their models.
All you need to do is select your height from a drop-down menu in the Frame & Geometry section and the website will automatically suggest the correct frame size for you.
If you are in-between two sizes, the algorithm will recommend both sizes to choose from. For example, I am 6'2″ and I often saw both L and XL in the results, at which point you will have to decide on your own.
The good news is that these bikes are available from Devinci bike dealers, so you can test ride its bikes if you live near a dealership.
Lifetime Warranty
Long gone are the days when the majority of bike manufacturers issued lifetime warranties on their frames. However, Devinci is one of the rare brands that still do that.
Devinci guarantees a lifetime warranty to the first owner on all of their frames against all manufacturing defects. Devinci promises to repair or replace any frame that shows a manufacturing defect.
However, in order to be able to claim the warranty, your Devinci bike needs to be made after 2006 and bought from an authorized dealer.
Frequently Asked Questions
Find out the answers to the most commonly asked questions about Devinci bikes below.
Final Thoughts
Devinci Bikes stands out from the majority of big-name cycling brands in many ways. It is a relatively small, privately-owned Canadian company that still makes many of its frames in Canada. Most other brands have moved their entire production overseas a while ago. It is also one of the rare brands that provide a lifetime warranty for all of its frames.

Devinci bikes are not too expensive yet feature reliable components from trustworthy partners in the industry. The company's lineup is not huge, but there's enough diversity for the majority of riders out there to find something that fits their needs.
If there's an authorized Devinci dealer nearby, we recommend going for a spin. If there's not, you can trust our words for it and order online.