Whether you're an amateur or a pro cyclist, you can't go wrong with Cervélo, one of the leading international bike brands for experienced racers, Sunday morning riders, and Ironman champs.
Not only does Cervélo design speedy time trial bikes that help you beat your best time over and over, but they also produce classic road bikes that are perfect for the average amateurs and world tour pros alike.
The lineup includes:
Interestingly, team Jumbo Visma, headed by riders such as Primoz Roglic, Wout Van Aert, and Tom Dumoulin, will be riding Cervélo bikes as of 2021. That tells a lot about the quality of these bicycles.
Overview Of The Company
Cervélo has been designing and engineering some of the world's fastest bikes for over 25 years.
In 1995, engineers Gerard Vroomen and Phil White founded the company out of a university basement room. They named the brand with a portmanteau of cervello (brain in Italian) and velo (bike in French) to communicate their focus on smarter performance.
The Canadian bike manufacturer specializes in performance-based racing and track bicycles that use computer-aided design, computational fluid dynamics, and wind tunnel testing to outrank the competition.
All Cervélo frames come decked out with components from major, trusted brands such as Shimano, SRAM, and Reserve, plus proprietary hardware and custom tube shapes to ensure performance that you can't get anywhere else.
If that's not enough to convince you, these bikes are also tried and trusted by the stars. Today's triathlon scene sees champs from every country riding Cervélo models, including all-stars such as Anne Haug of Germany, Antony Costes of France, and Els Visser of the Netherlands. As mentioned previously, the World Tour team Jumbo Visma also rides Cervélo bikes as of 2021.
Proprietary Technologies
Cervélo sets itself apart with its unique engineering focus, which translates to a faster and more comfortable ride. The brand designs each bike model with 5 key design features in mind:
Aerodynamics
Weight
Stiffness
Ride quality
Usability
Those 5 features come together to create a "difference you can feel" in the form of a smoother, speedier ride for every kind of rider. The company prioritizes this difference in every type of bike they carry, including road, gravel, triathlon, and track bikes.
The most critical features include aerodynamic riding positions (including Pro Fit), TrueAero, and a CS28 stem.
Aerodynamics
Aerodynamics are arguably the feature that Cervélo bikes emphasize the most. Even bikes that don't traditionally prioritize aerodynamics over other features (e.g. gravel bikes) break through wind resistance more effortlessly when it's a Cervélo design.
Pro Fit design, the Speed Riser, and Extended Seat Tube Cutout are the most important aerodynamic features.
Pro Fit is an aerodynamic handlebar position that allows riders to get their bodies nearly perpendicular to the ground, even deeper than standard triathlon and track bikes enable.
This feature is popular among competitive road bike riders for its speed edge and aerodynamic advantage. In fact, Pro Fit is Cervélo's response to feedback from professional cyclists!
The Speed Riser is a user-friendly, patent-pending aero bar post system that allows riders to adjust their aerodynamic position on the fly, making it perfect for triathlon riders who require a custom fit that can change at a moment's notice.
Finally, the Extended Seat Tube Cutoutis a special frame design that shields the back wheel's leading-edge, cutting out yet another source of wind resistance to improve aerodynamics.
Unique, Functional Tubing Designs
Cervélo puts a lot of attention and invests a lot of resources into improving tube shapes to make bikes lighter, stiffer, and faster.
Some of the solutions the brand has come up with over the years includes designs such as:
Squoval
BBright
Squoval Max
Squoval IPC
Simply speaking, this brand believes in oversized frame tubes that improve stiffness but don't increase the overall weight of the bicycle. For example, the BBright system uses larger diameter tubes in areas that need more stiffness and smaller tubes in other areas.
The Squoval designs combine oval with square tubes which gives Cervélo bikes a unique look, on top of improving weight, stiffness, comfort, and aerodynamics.
Finally, TrueAero is a trademarked frame design that uses long-tail aerofoils with a 3:1 ratio for UCI compliance and an aerodynamic head tube designed to cut through the air with the perfect front profile for racing or triathlons.
CS28 Stem
The CS28 stem is Cervélo's proprietary V-shaped stem that offers numerous benefits. It improves aerodynamic performance, increases stiffness, makes adjustments easier, and allows for full internal cable routing.
On top of that, the shallow angles of the CS28 stem reduce the bend in the internally routed cables, which eliminates potential shifting problems.
Road bikes
Cervélo is most famous for its unrivaled road bikes that help amateurs fall in love and stay in love with cycling and enable the pros to win Grand Tour stages.
Its road bike lineup does not include a large number of models, but it offers excellent variety. You can choose between classic road race bikes, aero bikes, and endurance road bikes.
The models include:
R5
S5
Soloist
Caledonia-5
The R5 and R-Series are premium race bikes, S5 and S-Series are aerodynamic models, whereas Caledonia and Caledonia-5 are endurance/all-road bikes made for long rides.
All Cervélo bikes are made with carbon, which makes them incredibly light, stiff, and fast. However, that also means that these are pricey machines, so the starting prices range between $3,200 and $9,500.
They're worth the upcharge, though, because that amount of money gets you world-class engineering, high-end components from Shimano and SRAM, disc brakes on most models, and top-notch aerodynamic properties.
Related: Different Types of Road Bikes
Moreover, most models come in several different builds, so you can choose the level of components, the price tag, and the color scheme that suits you best.
Triathlon bikes
Is going fast while wasting as few watts as possible all you care about when it comes to cycling? Then Cervélo Time Trial and Triathlon bikes will check all of your boxes.
See more: Best Triathlon Bikes
These bicycles are an art form perfected by decades of stringent R&D. They are light, stiff, aero, and efficient, so they will make you go faster and improve your power transfer. On top of that, these TT bikes look like spaceships.
At the moment, you can choose from the following models:
P5
P-series
PX-series
P3X
This lineup consists of UCI-legal and non-UCI-legal models, all of which have some unique features that will make you faster and help you last longer on the bike.
First of all, these are light carbon machines with specially designed tubes that reduce drag and improve efficiency. Next, all models have high-end groupsets, such as Dura-Ace Di2, Red eTap AXS, or Ultegra Di2, along with powerful disc brakes.
However, what makes Cervélo triathlon bikes unique is the modular storage and aero water bottles. You can carry enough water to stay hydrated on long triathlon rides, as well as pack enough nutrition to stay fueled.
Track bikes
Track racing requests a special type of athlete and a special type of bicycle. These bikes need to be exceptionally strong, but also light and aerodynamic.
At the moment of writing this review, Cervélo has one track bike on offer, called T4. However, this is not a complete bike, but a carbon frameset that you can build to suit your specific demands.
Read More: Track Cycling Explained
While building this frame, the engineers relied heavily on their experience learned from years of making some of the fastest TT/Triathlon bikes around.
Therefore, if you're into track racing and you need a frameset that can handle and enhance the power produced by your quadzillas, the T4 could be a good match.
Related: Best Road Bike Brands
Gravel Bikes
Gravel riding began as a form of cycling that would slow things down compared to road riding. Instead of just focus on average speed, watts, and distance, you could instead take the scenic route and pay more attention to the views.
Related: 8 Reasons Why Gravel Is the Hottest Trend in the Cycling World
While that is still true, gravel riding has become much more since its beginnings. Gravel races are rising in popularity and even some pros take part in them.
If you want to experience the competitive nature of gravel cycling, you can check out the Aspero models:
These are capable gravel grinders made around lightweight and stiff carbon frames and equipped with wide tires, disc brakes, and high-end gravel-specific groupsets.
The Aspero models let you run 700C or 650B tires without changing the geometry thanks to a flip-chip in the fork that keeps the trail measurement consistent. You can fit 700Cx42mm or 650Bx49mm tires, which will give you the freedom to choose different types of routes.
In other words, Cervélo Aspero gravel bikes will let you keep riding when roadies turn around and head back home.
Didn't find what you were looking for? Pinarello makes similar bikes, take a look at our review of Pinarello bikes.
Sizing
If you're buying a Cervélo bicycle and spending thousands of dollars, chances are you already have some knowledge about bike fitting.
Since choosing the right frame size is a complicated matter, the company does not provide frame size recommendations based on rider height. Instead, you can take a look at a detailed geometry chart for each model and determine which size to get based on that.
If you're still unsure, we recommend taking a look at our bike sizing guide, consulting a local Cervélo dealer, or a local bike fitter.
FAQ
Final Verdict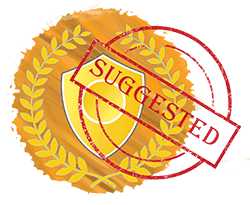 If your biggest motivation to ride a bicycle is to go fast, then you should definitely get a Cerv
é
lo bicycle. This Canadian brand has been making the fastest bikes in the world for decades, focusing on aerodynamics and racing performance rather than on comfort.
Therefore, it is not without a good reason that these bikes are some of the most desirable toys in the cycling world. They're used by elite cyclists to win TDF podiums and by amateur riders to win envious looks or snatch local KOMs.
So if you want a bike that prioritizes aerodynamic properties, comes with a lightweight carbon frame, and boasts high-end Shimano and SRAM components, empty your bank account and hop onto a Cervélo!