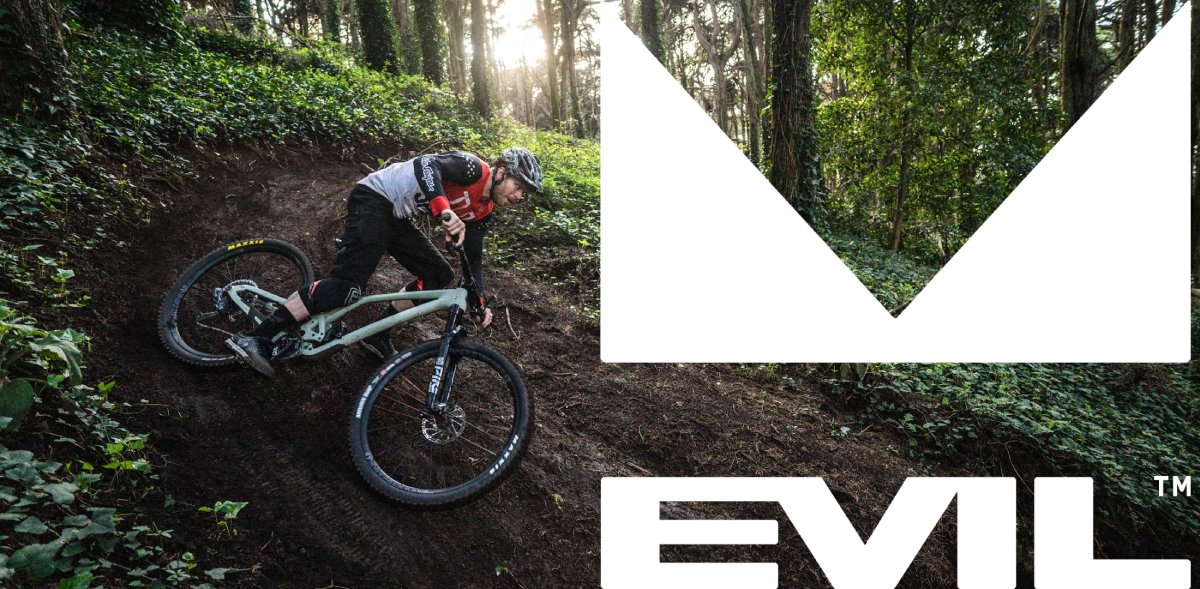 Evil Bikes is a boutique brand with a small lineup of MTB and gravel bikes that scream innovation, performance, and a lack of regard for tradition and boundaries.
Evil Bikes is a specialty bike manufacturer based in Seattle, Washington. The company was founded in 2009 as a direct-to-consumer business that aimed to challenge the mountain biking standards of the time.
Though Evil started out rough, with broken frames and supply chain issues, it went on to become one of the most revered brands in the MTB world.
Evil bikes live up to their name—they're low, slack, mean, and fun machines. What makes this possible is the groundbreaking carbon frames built around the DELTA suspension system, resulting in bikes that lead the way in design, geometry, and performance trends.
The Rowdy and Uncertain Beginnings
Evil Bikes' history is short but turbulent, checkered with massive successes and even bigger setbacks.
When Kevin Walsh, the owner and lead designer, decided to establish Evil Bikes, he envisioned a brand that would do things differently, experiment, and bring the wow factor back into mountain biking.
Evil's journey began in 2009 in Seattle, Washington with a full-suspension bike called the Revolt. The bike was a huge success and a huge failure as it had recurring issues with cracked frames.
A few rough years down the line, Evil learned from its mistakes and struck gold with The Following 29er in 2014. This was (and continues to be) the trail bike that completely changed the MTB standards by reviving 29″ wheels and introducing the low, long, and slack geometry. Everyone who rode it loved it and many even dubbed it the Mountain Bike of the Decade.
Today, Evil Bikes continues to receive accolades that are earned on pure merits with XC, Trail, Gravel, and Enduro bikes such as the Following, Offering, Wreckoning, Chamois Hagar, and the likes.
Evil Bikes Technology
Each Evil bike is unique and has an individual list of features and characteristics. However, there are a few key technologies that are carried across the range. These are the super-lightweight carbon frames, DELTA suspension system, and the Flip Chip adjustment.
The DELTA system was conceived by Dave Weagle to produce complex leverage rate curves that can be used to adjust the suspension for different trail conditions.
The DELTA system uses compact links that produce a lot of angle and velocity change through the travel, which allows riders to fine-tune the suspension performance.
Additionally, the DELTA suspension system is equipped with the Flip Chip technology. It lets you alter the frame geometry without changing the bike's leverage curves. By flipping the chip, you will change the head tube angle and the bottom bracket height. Therefore, it's like having an "Evil" and "Evil-er" setting on your bike.
Overview of Evil Bikes Lineup
At the moment of writing this Evil Bikes review, this Seattle-based brand had six bikes on offer. The lineup consists of five diverse full-suspension MTBs and one gravel bike.
If you're trying to decide between models and choose the perfect level of Evil for you, take a look at our overview below. All of these bikes are shredders but they're built for completely different types of shredding.
Chamois Hagar
700 x 50C Gravel
Long, low, and slack geometry
700x50C tire clearance
1x and 2x drivetrains
Shimano GRX and SRAM Force AXS Builds
Customizable, lightweight carbon frame
As always, Evil has entered the gravel world with a bike that challenges tradition. To clarify, Chamois Hagar is a carbon gravel bike with a 700x50C tire clearance, 66.67° headtube angle, 430mm chainstays, and a 50mm stem. Moreover, Hagar features 1x and 2x options, seven bottle mounts, and Force AXS or GRX builds.
The Following
29″ Wheels/120mm Rear Travel
67.9° HT / 77° ST angle
120mm rear travel
Burly 29″ wheels
Multiple builds
RockShox Suspension
The Following is Evil's most popular and most successful trail model. This is a do-it-all trail bike with a lightweight design, progressive geometry, and versatile suspension. It's excellent for all-day climbing as well as for full-blast descents. It's available in six unique builds, including the frame-only option.
The Offering
29″ Wheels/140mm Rear Travel
140mm rear travel
29″ wheels
77° seat tube angle
Long and slack geometry
Integrated chain guide
The Offering sits right in the middle of Evil's 29er lineup, making it the most versatile model of the bunch. It's branded as an all-mountain rig with the best attributes from both The Following and The Wreckoning. However, The Offering is unique, with excellent climbing and descending capabilities and breathtaking cornering powers. It's available with four SRAM and Shimano high-end builds.
The Wreckoning
29″ Wheels/166mm Rear Travel
Long 166mm rear travel
29er wheels
Compatible with up to 190mm forks
157mm rear axle spacing
Super-slack 64.6° headtube angle
The Wreckoning is the meanest and rowdiest monster in Evil's carbon full-suspension lineup. It's as long, as low, and as slack as enduro rigs go, with 166mm of rear suspension and top-tier SRAM and Shimano components. The Wreckoning is ready for rampage, enduro, and all types of singletracks. Use the DELTA suspension system and the Flip Chip adjustment to scroll through this bike's multiple personalities.
Insurgent
27.5″ Wheels/151mm Rear Travel
27.5″ wheels w/ 2.3″ tires
Ultralightweight carbon frame
151mm RockShox suspension
Integrated cable routing
430mm chainstay
Insurgent LB is an incredibly fun 27.5″ trail bike that shines on twisty singletracks with fast berms. It features Evil's recognizable action-inspiring geometry with a long reach, short chainstays, and low and slack geometry. Insurgent also features an integrated carbon chainguard, downtube protector, SAG meter for easier suspension adjustment, and a lightweight carbon frame.
The Calling
27.5″ Wheels/131mm Rear Travel
27.5″ or 26+ wheels
130mm rear travel
DELTA suspension system
Integrated chain guide
66.4° headtube angle
The Calling is essentially The Following's little brother that's no less capable and no less of a delinquent. This is a fun, fast, and springy 27.5″ trail bike that's capable of shredding on 26+ wheels as well. The Calling is equipped with 130mm of RockShox rear suspension with the DELTA system and the Flip Chip technology. Ride it to climb, descend, hit the pallets in the backyard, or go on a road trip.
Evil Bikes Size Chart
All Evil Bikes are available in four frame sizes measured from Small to X-Large. Luckily, Evil offers frame size recommendations based on riders' heights, so it's easy to choose the correct size.
If you're struggling to decide which frame to pick, check out the complete size chart below:
| | | | | |
| --- | --- | --- | --- | --- |
| | Small | Medium | Large | X-Large |
| Chamois Hagar | 5'0″ – 5'8″ | 5'7″ – 6'0″ | 5'10" – 6'4″ | 6'3″ + |
| The Following | 5'3″ – 5'8″ | 5'8″ – 6'0″ | 6'0″ – 6'4″ | 6'4″+ |
| The Offering | 5'3″ – 5'8″ | 5'7″ – 6'0″ | 5'10" – 6'4″ | 6'3″+ |
| The Wreckoning | 5'3″ – 5'8″ | 5'6″ – 6'0″ | 5'10" – 6'4″ | 6'2″ – 6'4″+ |
| Insurgent LB | 5'3″ – 5'8″ | 5'8″ – 6'0″ | 6'0″ – 6'4″ | 6'4″+ |
| The Calling | 5'3″ – 5'8″ | 5'8″ – 6'0″ | 6'0″ – 6'4″ | 6'4″+ |
Frequently Asked Questions
Here are the answers to some of the questions we're frequently asked about Evil Bikes.
Final Thoughts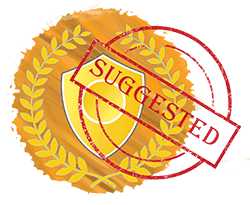 Evil might not be the right choice for everyone, but it's the
perfect brand
for those who need a
high-caliber bike
. With its limited selection of bicycles, this brand caters to the needs of specialized riders who smash climbs and descents on the regular.
Boutique brands like Evil focus on quality rather than quantity, which is why its bikes are more expensive than the average.
In Evil's case, the high pricing is more than justified. You're getting top-level performance, innovative technologies like DELTA suspension and Flip Chip, as well as progressive geometry that will fill you with confidence.
If you're willing to spend a bit more to become part of the Evil Bikes fan club, you'll be rewarded with quality, a lifetime warranty, and a bike that can follow you everywhere.