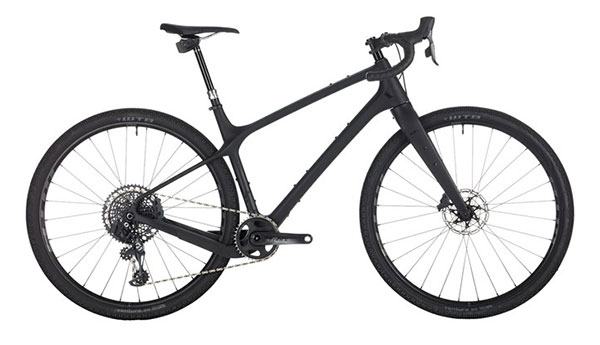 Evil Chamois Hagar is a pretty unique gravel bike. What started out as a mountain bike, has been turned into a gravel bike. But what does that mean?
The Evil Chamois Hagar still has some mountain bike qualities. It can seem quite confusing at first, it looks like a gravel bike, but at the same time, something is different.
With a SRAM Force drivetrain, a top-tube angle like you've never seen before and an incredibly sturdy ride, the Chamois Hagar is one to pay attention to.
Are you looking for a gravel bike with a difference? Let's take a closer look in this Evil Chamois Hagar review.
Main Specs
The Evil Chamois Hagar features a full carbon frame, a lovely set of WTB tubeless tires, and a drivetrain that thrives when faced with hills.
Related: Full Review of Evil Bikes
The head tube angle is something to marvel at over 66 degrees, Evil is bringing something different to the well-populated gravel bike market. You even get a dropper seat post.
Here are a few other key specs:
Frame: Evil Chamois Hagar UD Carbon
Fork: Evil Carbon Chamois Hagar Fork
Brakes: SRAM Force
Shifter: SRAM Force eTap AXS HRD shift-brake
Rear Derailleur: SRAM AXS X01 Eagle, 12 speed
Cassette: SRAM XG-1295 Eagle, 10-50t
Crankset: SRAM Force 1 Carbon, DUB, 38t ring, 172.5mm
Rotors: SRAM Center Lock, 160mm
Tires: WTB Venture, 700 x 50c TCS
Wheelset: WTB Proterra Light i23, Tubeless
Evil's Carbon Frame
A lot of gravel bikes (most, in fact), start life as road bikes and are turned into gravel bikes. The Evil Chamois Hagar started life as a mountain bike, and that much is very clear when you look at the frame.
The vision behind the Chamois Hagar is to have a gravel bike that you can throw around in the same way you can throw around a mountain bike.
With a headtube angle of 66.67 degrees, a bottom bracket drop of 80mm and a small stem of 50mm, the Chamois Hagar gives you that stable handling you get on a downhill mountain bike.
Consider Also: Niner MCR 9RDO
Despite its sharp angles, the Chamois Hagar does give you a relaxed riding position, when you want one that is. This bike wants to go and when you get used to the geometry, it's up for some serious adventures.
Constructed from Evil Chamois Hagar UD carbon, the frame is relatively lightweight. Evil claims that a medium unpainted frame weighs 2.6lbs, with the fork weighing 1lbs.
It's fairly rigid as things go so you're going to feel small bumps and harder ones are felt even more. However, the dropper post does help to dampen those vibrations, which is welcomed.
Related: Best Gravel Bikes
Top SRAM Components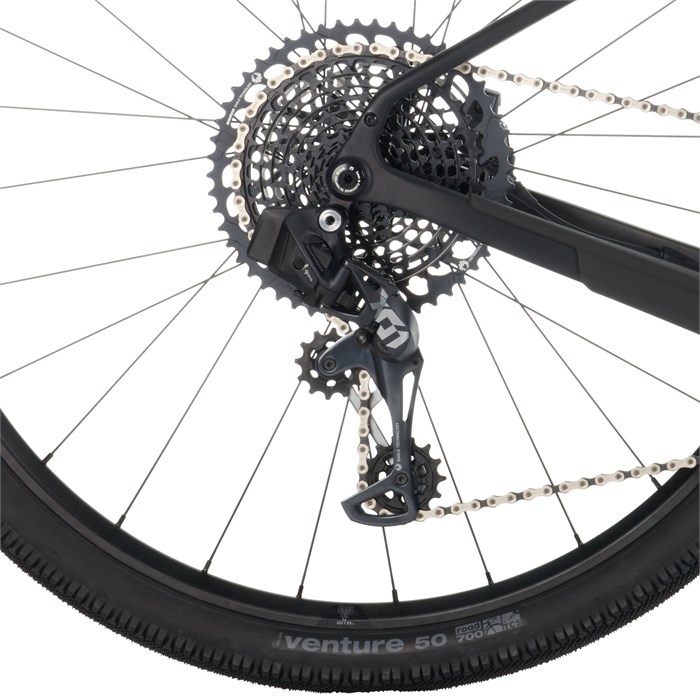 The Evil Chamois Hagar comes with quality SRAM components.
Let's kick things off with the eTap shifters, giving you wireless electronic shifting and hydraulic disc braking.
The electronic shifting makes changing gear lightning-quick, well, quicker than you can change it manually anyway. Then being wireless is just the icing on the cake!
Disc brakes are the way forward for gravel bikes, they provide reliable, consistent, and powerful braking. SRAM AXS HRD braking is one of the best braking systems you can get.
What we appreciate is that Evil hasn't equipped the Chamois Hagar with some quality components and then skimmed elsewhere, you get the full SRAM AXS groupset, right down to the chain.
Which, by the way, uses Flattop technology, making it lighter, quieter, and stronger.
I also like the fact that this bike is available as a 12-speed, I'm a sucker for the latest thing, and 12-speed ticks that box. It does also have its advantages, it gives you narrower spacing between gears so the gears changes are smoother, especially under load.
Grippy Tubeless Tires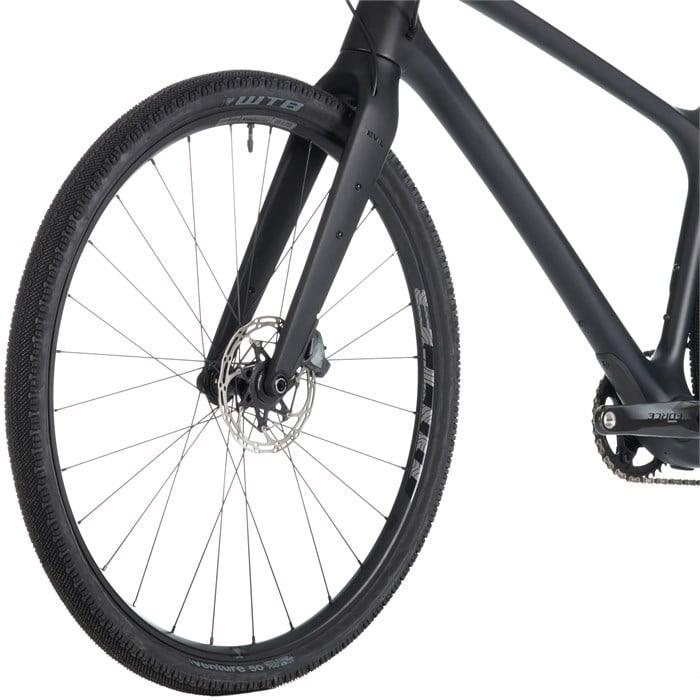 Evil has designed the Chamois Hagar so that 700x50mm tires can be easily accommodated. Great news as this means you have plenty of tire options for whatever you might want to use this gravel bike for.
However, one thing that doesn't get mentioned is 650b tires and that's intentional.
At 700c, you have plenty of choices, also, given the super-slack head tube angle, your front wheel is pushed out in such a manner that you should never experience any toe overlap, at any size.
Equally, Evil believes that if you're wanting something more than 700c, you ought to be considering a mountain bike instead.
To finish up the debate, the bottom bracket being a low 80mm means that you can't have 650b as you'll bottom out your pedals. So there's that.
Moving onto the wheel and tires… WTB Proterra Light i23 aluminum wheels, combined with the 700x50c TCS tires make for a comfortable ride.
I'm a fan of tubeless tires, especially when it comes to gravel bikes and these ones are fast-rolling and grippy (in all the right ways).
Though I do have to say that they can become a bit clogged when the terrain gets particularly muddy.
Builds
Whether you're an SRAM or a Shimano fan, the Chamois Hagar can work for you as it's available in two builds.
Here are a few basic specs of both build versions:

GRX Build
Brakes: Shimano GRX
Shifter: Shimano GRX Left: ST-RX810-LA "dropper", Right: ST-RX810-R
Rear Derailleur: Shimano RD-RX812, GRX, 11sp, Shadow+
Cassette: Shimano CS-M8000, DEORE XT, 11-speed
Crankset: Shimano FC-RX810-1, GRX, 172.5MM, 40T
Rotors: Shimano SM-RT800 Center Lock, 160mm (front and rear)
Shimano's GRX groupset is designed especially for gravel bikes. Prior to this, Shimano didn't really have anything that rivaled SRAM. Nowadays, they're very similar and worth considering.
See More: Bike Groupsets
One thing that does differ is you get 11-speed with Shimano and 12-speed with SRAM. I'm not going to deny, having that additional gear is always nice to have so that could sway it for some riders.
Force AXS Build
Brakes: SRAM Force
Shifter: SRAM Force eTap AXS HRD shift-brake
Rear Derailleur: SRAM AXS X01 Eagle, 12 speed
Cassette: SRAM XG-1295 Eagle, 10-50t
Crankset: SRAM Force 1 Carbon, DUB, 38t ring, 172.5mm
Rotors: SRAM Center Lock, 160mm (front and rear)
Both are spec'd highly so it largely comes down to which groupset you prefer.
Sizes
The Chamois Hagar is available in four different sizes; Small, medium, large and extra-large.
Evil Bikes suggest this as a sizing guide:
Small: 5'0″ – 5'8″
Medium: 5'7″ – 6'0″
Large: 5'10" – 6'4″
Extra Large: 6'3″ +
Final Verdict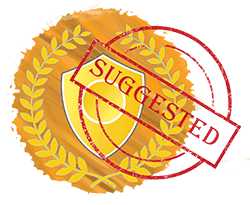 The Evil Chamois Hagar gravel bike may take some getting used to but if you're coming from a mountain bike background, it may be the ideal gravel bike for you.
It features plenty of decent components that, for many people, will never outgrow.
The Evil Chamois Hagar offers plenty of stability, whether that's going up or downhill, it seems to thrive on being pushed further and further.
So if you're looking for a unconventional gravel bike to push you, this one should be on your list.
There are no comments yet, add one below.