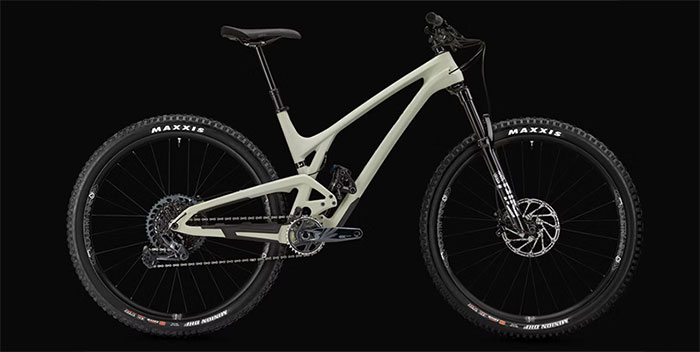 Evil has promised to separate itself from the field, and the Evil Following trail bike is not different. You won't find angles, suspension, or bounce like this on any other trail bike. That's what makes the Evil Following so special.
It's hard to put into words exactly what the Following is designed for, so Evil describes it as "XC Rage, Shred-Country, TRAnihILation, TAll Mountain… nothing does it justice."
In this Evil Following review, we're going to tell you all about the Evil Following trail bike and who it's designed for.
Main Specs
Evil Following is a 29er with 120mm of travel, built to be fast and fun. Its lightweight design means it is fast on the climbs, and its components, suspension, and capabilities make it lightning-quick down the trail. It really is a trail bike designed for every occasion – but mostly fun.
See More: Evil Bikes (Full Review)
Here are some of the highlights of the Evil Following.
Frame: UD Carbon, internal cable routing, SB+ 157, integrated chain guide, threaded BB, and Following 120mm travel
Fork: RockShox Pike Ultimate Charger 2 RC2, 130mm travel
Brakes: TRP DH-R Evo
Shifter: SRAM Eagle AXS
Rear derailleur: SRAM X01 Eagle AXS, 12-speed
Cassette: SRAM XG-1295-B1 Eagle, 10-52T
Crankset: SRAM X01 Eagle DU, SUPERBOOST, direct mount 32t
Rotors: TRP 2.3mm, 203mm
Tires: Maxxis Minion DHF EXO TR 29×2.5 (front) and Maxxis Minion DHF EXO TR 29×2.3 (rear)
Wheelset: Industry Nine Enduro S Hydra
Frame
Designed for fun, speed, and pop, the Evil Following uses a Bantam frame and build weights, along with a super steep 77-degree seat tube angle to improve both climbing and descending. As opposed to their competition, Evil has increased their seat tube angle whereas everyone else is going long.
Evil wants to be different, and here they have created a member of the "shred 29-trail movement," that is fast, fun, and poppy.
In size Medium, the wheelbase measures 1,177mm, which falls in the reasonable range for a trail bike. To increase bounce, Evil added inline rear shocks. Specifically the RockShox Deluxe Ultimate RC Debonairs and Fox Float DPS Factory EVOLs.
Evil also added SuperBoost+, as well as a number of sustainability features including dual row, Klüberplex filled angular contact bearings. The chainstays are 430mm, and full-on lockout routing for the rear shock. There is even an option to run a zero-stack headset or a 120mm lightweight fork in the Fox 34 Step-Cast.
If that weren't enough, there is also a direct-injection carbon chain guide (which is removable for lightweight climbers).
Despite the long list of features and particular design perks, the Evil Following frame is still impressively lightweight, helping to improve both your climbing and descending times – as well as the fun factor, of course.
Components
The components on the Evil Following AXS 19 Hydra are second to none. At this price point, you are going to get the best of the best, and Evil Following is no exception. There are two other models available (more on those below), but the AXS 19 Hydra is the ultimate version of Evil Following.
You're going to need plenty of stopping power at the speeds you're hitting on the Evil Following, and the TRP DH-R Evo brakes have you covered. With large 203mm rotors, the TRP brakes are top-notch.
Included in the name of each Evil Following bike model is 'hydra,' representing their Industry Nine Trail S Hydra wheelset. These tubeless-ready tires are some of the very best, and they won't even break the bank.
Covered in Maxxis Minion tires, the entire wheelset is built for downhill shredding with the DHF tires. They aren't overly wide or heavy either, which means that you'll still be able to climb like a pro. Evil Following also fits 27.5" wheels and a maximum tire size of 2.6", so you are free to play around with the exact fit that you need.
The dropper post comes courtesy of OneUp, with a seatpost diameter of 30.9mm. With a 12-speed 10-52T cassette, there is plenty of room for climbing and descending despite the single front chainring. There are even rubber sound-canceling chain stay mounds that will keep your chain from loudly slapping against the frame on descents or rock gardens.
Suspension
Evil Following is a 120mm trail bike designed for fun and function. The lightweight systems will help you climb the uphills and shred the downhills, and there are even multiple options to choose from. The Evil Following is great for both reduced and traditional offset forks, including the RockShox Pike Ultimate Debonair 130mm that comes with the AXS 19 Hydra model.
The frame is also Reservoir-shock compatible and includes 157mm SuperBoost+ for wider spacing that makes for faster and stiffer handling. Speaking of, the AXS 19 Hydra comes with RockShox Deluxe Ultimate shock that is built for gnarly trails. With 120mm of travel, it won't feel too cushy, keeping your speed up without losing any additional comfort.
Shock adjustments is included in the air spring pressure suspension system, specifically low-speed compression adjustment and rebound adjustment. The RockShox Deluxe Ultimate has a fully-checked damper design which allows for this compression adjustment, as well as optimal traction control tuning.
On top of all that, there is Maxima Plush fluid added to the entire suspension system to ensure the best performance and overall ride quality.
Builds
There are three different Evil Following models to choose from with slightly differing components. These builds range from $7,299 to $9,799, and there are even a few add-ons available.
SRAM AXS 19 Hydra: Evil's top-end Following, priced at $9,799, the SRAM AXS 19 Hydra comes with the very best components including SRAM AXS.
SRAM X01 19 Hydra: The mid-level model of Evil Following is the SRAM X01 19 Hydra which you can get for $9,050. This model comes with RockShox Deluxe Ultimate RCT Debonair shock, SRAM Code RSC brakes with SRAM Center Line rotors, and SRAM X01 Eagle components.
SRAM GX 19 Hydra: The cheapest of the Evil Following models is the GX 19 Hydra which costs $7,299. As with the other models, the SRAM GX 19 Hydra comes with RockShox Pike Ultimate Charger fork with 130mm of travel. Different on this model is the SRAM G2 RS brakes, SRAM GX Eagle components, and a different rear tire in the Maxxis Minion DHR EXO TR 29×23.
Final Verdict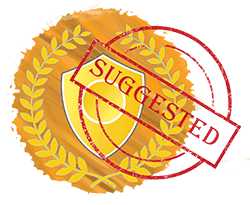 Evil Following mountain bike is one of the most unique and extreme frame designs you can find. With a 77-degree seat tube angle, you won't find anything else like this, especially in the XC and trail bike category.
The Evil Following is ready to shred, and not only downhill but also uphill.
The lightweight design of the Evil Following ensures it's as fast up as it is down, according to Evil. In this review, we've looked at almost every feature of the Evil Following. Still, there are even more.
With internal cable routing, direct injection chain guide, pedal forward positioning, and a host of other features, the Evil Following is built to impress.
For experienced mountain bikers and all-day shredders, the Evil Following is the bike for you. Evil Following trail bike is designed for mountain bikers who want to take their riding to the next level.
Whether it is long climbs, steep descents, gnarly rock gardens, or anything in between, the Evil Following is one of the most unique trail bikes.
There are no comments yet, add one below.