Finding your next bike at Ridley is fun and simple with their wide collection of road, mountain, electric, and gravel bikes.
Part of Best Bike Brands
Daily commutes and adventures on a Ridley bike are enjoyable and helps boost your fitness and health.
Ridley bikes are built in the cycling heartland of Belgium for cyclists who focus on the performance and rideability of their bikes.
Ridley offers top-of-the-brand bikes designed to tackle different terrains with lightweight frames and modern bike technology to step up your cycling.
This article breaks down who Ridley bikes are, their wide bike collection, and which bike is right for you!
Overview of Ridley Bikes
One of Belgium's leading bike manufacturers, Ridley has been at the forefront of bike innovation for years.
Founded in 1997, it only took Ridley four years to create the conical headset, which quickly became a standard for bikes in the cycling industry.
Today, the Ridley brand continues to be a leader in the industry with its aerodynamic road bikes and quality race bikes like the cyclocross for professional racers.
Ridley shares a home with other brands like Eddy Merckx and Bike Valley at the Belgian Cycling Factory. Each bike is designed by Belgian R&D engineers and tested in this cycling-rich land, beloved by countless cycling tourists.
Being that BCF has been a part of the cycling industry since 1990, you are certain of ordering a unique and customizable sports bike for the ultimate riding experience.
Some of the leading product innovations from Ridley bikes include the Ridley Elite Carbon frames. This technology ensures each bike gets a different carbon mix for the frame, depending on whether it's for climbing or endurance.
Like other big bike brands, you will find different models in the Ridley collection. Their bike categories range from road bikes to mountain bikes, cyclocross, gravel, and e-bikes for every type of cyclist.
Lineup
Although Ridley does not come with a full range of bikes for cyclists of all ages and genders, its lineup is no joke.
From triathlon bikes to electric bikes, you can find premium machines to meet your biking needs on different terrains.
Their top models include the Noah, Fenix, and Helium bike models for road bikes, with their Gravel bike collection consisting of the Kanzo Fast, Kanzo Adventure, Kanzo All-road, and the Kanzo electric bikes.
For professionals looking for a machine to race on cyclocross courses, you can go for the X-Night or the X-Ride Cyclo-cross bike models from Ridley.
Since Belgium is one of the most beautiful and largest mountain biking destinations, they would definitely have mountain bikes in their collection. The Ignite and Sablo bikes are suitable to tackle MTB trails with their superb handling and speed.
For Triathlons, you can choose the Dean bike, which is fast enough to put you ahead of the competition by shaving seconds off your top time.
If you want to increase your cycling pleasure with an electric assist, Ridley offers the Kanzo Electric ideal for exploring and commuting. With such an impressive line-up of quality bikes, choosing which to buy isn't so difficult.
Fenix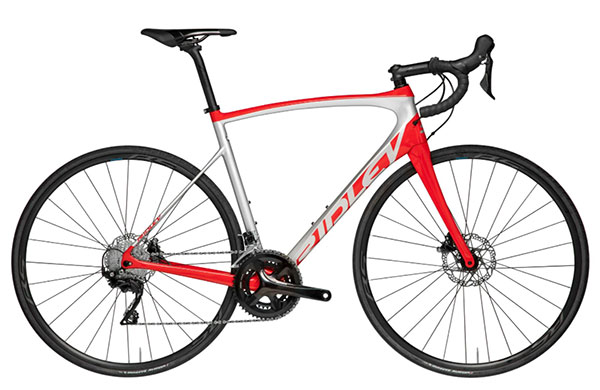 Fenix road bikes are performance-oriented bikes that respond to every pedal stroke and change on the trail for a thrilling ride.
Related: Best Road Bike Brands
Every Fenix bike features a diamond-shaped downtube to increase the frame's durability and give it an aesthetic look. The Fenix line includes the Fenix Slic from their Elite series, the Fenix SL Disc from the essential series, and the Fenix SLA Disc from their hydro series.
The Fenix Slic is a high-end bike available from size extra small to extra large to fit a wider range of cyclists. This top road bike combines aerodynamics thanks to the concealed cables for adequate power transfer when cycling.
Ridley built this road bike with comfort in mind. That's why it has a thin rear triangle and diamond-shaped downtube. It also has a Shimano Ultegra groupset that the pros have tested for comfortable braking and shifting.
Like the Fenix Slic model, the Fenix SLA Disc bike also has a straight fork and solid rear triangle for power and comfort. A thin center wall on each tube thickens towards the end, making the aluminum frame lighter and stiffer.
With the Shimano 105 Disc HD Mix groupset, the Fenix SLA Disc is the ideal entry-level model bike. This groupset is durable and makes shifting feel smooth for beginner and experienced cyclists.
This bike's other high-end components include hydraulic disc brakes and a Shimano Ultegra 2 × 11 drivetrain. This allows for quick and smooth shifting when cycling.
Vittoria Zaffiro V 700x25c tires on the Fenix bike are durable and puncture-resistant while delivering the grip you expect from a road bike.
Helium
For any road challenge, you can rely on the Ridley Helium road bikes that are stiff and incredibly light.
These bikes have quickly become a favorite for many cyclists because of the comfort you get when riding. In the Helium Elite series, you can go for the high-end Helium SLX Disc road bike.
You can choose your size and favorite color from their wide range. Like other Fenix road bikes, it features the Shimano Ultegra groupset to conquer climbs like a pro (depending on the model SRAM Force is available too).
Weighing about 15lbs, this disc brake-equipped bike is incredibly stiff for better power transfer. You get an aerodynamic advantage from this bike due to the F-Steerer technology. This tech allows for integrated cable routing thanks to a D-shaped steerer tube while still looking sleek.
With the Ridley Elite carbon frame on the Helium SLX Disc, you can be sure to get an exceptional riding feel on this Ridley road bike. It also features Vittoria Rubino Pro tires with Shimano Ultegra flat-mount brakes that are reliable during all weather conditions.
Alternatively, you can go for the cheaper Helium SLX road bike available in size extra large from their Helium Elite series. The Shimano Ultegra groupset on this bike makes it a high-performance machine with a stable feel even during fast descents.
Weighing between 13-15lbs thanks to its carbon frame, this lightweight road bike is for fast climbing and descents. The rim brakes on the SLX are more aerodynamic than the disc brakes on the Helium SLX disc bike.
The Helium SLX doesn't fall short in terms of comfort either with the Selle Italia XR saddle with gel padding.
Noah
According to Ridley, Noah road bikes are one of the best aero bikes in the market today.
Related: Different Types of Road Bikes
The Noah Fast Disc bike is fast and aggressive, with decent disc brakes for braking. This bike weighs 16lbs thanks to its lightweight Ridley Elite carbon frame. With Noah Fast tubing shape and composition, you can ride fast with minimal effort.
Handlebars are important, especially on an aero bike. This bike has Noah Fast Aero handlebars for additional comfort on the trail. To add to the speed of this bike, the F-wings technology streamlines the turbulent wind caused by the wheel hub.
The essential series features the Noah Aero + road bike with countless aerodynamic technologies more affordable than the Noah Fast Disc bike. You are propelled forward with every pedal stroke on the Noah Disc Aero+ bike.
The phenomenal power transfer is thanks to the bottom bracket, head tube, and down tube. This road bike also has a Ridley Essential carbon frame that brings its weight to 18lbs. It features hydraulic disc brakes like the Noah Fast Disc bike.
If you are looking for the cheapest option from the Noah Road bike selection, you can go for the Noah 24T road bike. The components of this bike include the Shimano Ultegra groupset for smooth shifting and braking.
It has rim brakes, a frame made of carbon, and a Selle Italia XR saddle like most road bikes from Ridley.
Kanzo
Kanzo bikes are part of the Ridley Gravel bike collection. No matter your path, every ride on a Kanzo gravel bike will be fast and fun.
Related: 8 Reasons Why Gravel Is the Hottest Trend in the Cycling World
In their elite series, Ridley offers the Kanzo Fast bike with aerodynamic tubing and wide tire clearance for smooth riding on rough trails. It is more affordable with the Ridley Essential carbon frame compared to other models.
This gravel bike features an SRAM Rival 1HD groupset for subliminal power transfer when necessary. The geometry and handlebars on the Kanzo Fast bike make it fast enough to win gravel races.
With extra-low seat stays and vibration dampening D-shaped Seatpost, comfort is ensured when biking with this Kanzo bike. Other technologies on this bike include the F-Wings and F-tubing.
Other Kanzo models include the Kanzo Adventure and Kanzo All-Road gravel bikes. You can go for the Kanzo E-bike with an electrical assist for additional support on your next adventure. You can rely on this e-gravel bike with an aluminum frame for a lively riding experience.
The responsiveness of this e-bike is provided by the lightweight Fazua Evation system that has a 252Wh battery and 250W motor.
For tackling the toughest climbs, you can rely on an extra boost of up to 400W. This is one of Ridley's heaviest bikes, coming in at 33lbs with 700x38c Vittoria Terreno Dry tires.
Sablo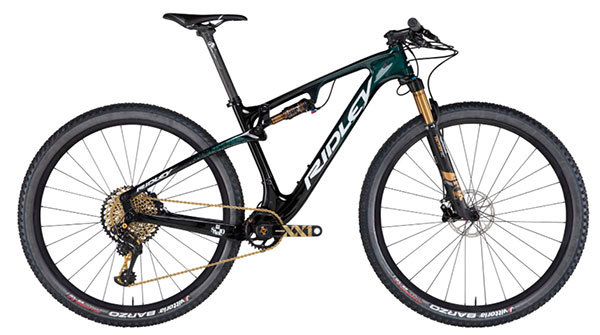 Push your limits when mountain biking with the Sablo mountain bike from Ridley. These are lightweight full-suspension mountain bikes that give you control and comfort that other mountain bikes don't offer.
Sablo is a high-end bike with Shimano SLX (M7100) group set to tackle obstacles on the trail thanks to its high reactivity.
The high-quality fork and custom rear shock, together with the carbon frame, offer comfort to keep you stable during treacherous descents.
With Vittoria Barzo TNT G+ tires, you get more traction and control over your bike on the trail.
You'll be confident when mountain biking with the MTB's geometry that creates the perfect balance between responsive handling and confidence on the trail when climbing or descending in rough terrain.
The life of the components of this bike is extended thanks to the internally routed cables. This ensures there is less risk of damage or wear and tear.
The Ridley Sablo is a race-ready mountain bike built with durability in mind to handle tough conditions.
Not what you're looking for? See our top picks for full suspension bikes.
X-Night
For cyclocross lovers, you can go for the X-Night Ridley bike collection. The X-Night SL Disc and the X-Night Disc cyclocross bikes are part of their essential series.
Related: Gravel vs. Cyclocross Bikes: Are They Really Different?
You can rely on the X-night SL Disc bike on hills and muddy terrains. The bikes will give you stability and comfort on sharp corners and unexpected turns. With a horizontal flattened tube, the geometry of this bike is suitable for acceleration, braking, and cornering when racing.
This bike features the Shimano GRX600 2x11s groupset and disc brakes for reliable braking. Like other Ridley bikes, you get the Ridley Elite carbon bike frame on the X-Night cyclocross bike.
The F-steerer tech also offers a huge aerodynamic advantage for riders. Due to the essential carbon frame, you can get the X-Night Disc bike at a more affordable price. The X-Night Disc also features the Shimano GRX600 2x11s groupset, disc brakes, and F-Steerer tech similar to the X-Night SL Disc bike.
To race successfully to the finish line, you can depend on a cyclocross bike from Ridley. The aggressive geometry and performance will give you the end result you've been looking for.
FAQ
Our Thoughts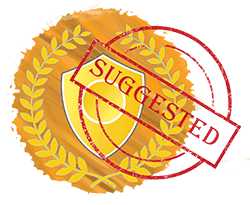 Whether you are looking for your next gravel bike, road bike, or mountain bike to go on adventures with, you can find it from Ridley bikes' selection.
As a part of the Belgium Cycling Factory, it is no surprise that they make high-end bikes with aerodynamic technologies for fast and fun riding on various terrains.
Ridley is driven by technology, from lightweight carbon frames to aerodynamic handlebars that ensure smooth handling without missing out on the aesthetics.
Their bikes are also available at different prices, so you can still stick to your budget to get a high-performance bike at Ridley.