Solé Bicycles are bringing something new to the process of creating bicycles that you want to ride.
Part of Best Bike Brands
Bikes are part of our daily lives whether you are cycling to work, school, or leisurely riding with your friends on the weekend. To make these rides and commutes simpler, you need the right bike.
With customization available for corporates and brands, you can create your own bespoke bike choosing from various accessories, colors, and models.
At Solé bicycles, you can get a durable steel bike for almost half the price of regular bikes to stay healthy and ditch the car the next time you go out.
Let's take a closer look at this promising brand.
Overview Of The Company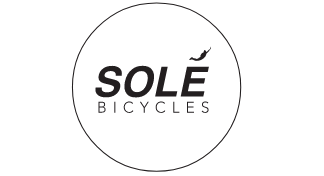 The story of Solé bicycles began
in 2009
when
a group of friends
wanted to ship bikes directly to their doorstep instead of the hustle of buying from bike shops.
They figured out a way of getting you a customized bike to your liking at almost half the price of what you get at the store.
With their headquarters in Venice, California, Solé bicycles strive to consistently deliver machines that feel more like an experience than just a means of transportation.
Some of the fashion-forward bikes in Solé's collection include single speed bikes, city cruisers, coastal cruisers, three-speed cruisers, and Dutchie bikes.
Solé bicycles are special because of the customization options available in their unique corporate program.
In case your riding choice changes over time, Solé bikes have a unique feature known as the "flip-flop" hub that allows you to ride either fixed gear or a single speed just by rotating the back wheel.
Solé bikes feature durable hi-tensile steel frames and most models weigh around 26lbs.
The frames and parts are assembled by handing their headquarters and built to last. Even their accessories have a wide range. You can get everything from bike lights, baskets, and bike parts like brakes, chains, and pedals to add to your machine.
The store is also filled with premium biking apparel for both men and women.
The Purple Cheetah
If you are planning on going on an adventure, the Purple Cheetah with a white and purple frame is the perfect companion.
It is a collaboration between Sofi Tukker and Solé bicycles to create a single-speed bike with a steel frame. When it comes to the design, you will see the SOFI TUKKER brand on the bike's front.
The Purple Cheetah frameset consists of a Hi-Tensile Steel frame and a Fully Tig Welded threadless fork.
This single-speed bike features a bright yellow KMC chain and classic Riser Solé drop handlebars that help reduce drag to ride faster with much less effort.
Related: Best Single Speed Bikes
Just as the name suggests, this bike has cheetah print tape around the handlebars and a custom cheetah print Solé streamlined saddle for comfortable riding.
For better bike control, you can depend on the Solé Signature speedy 'grip masters' grips. This bike comes with bottle cage eyelets to carry bottles to keep you quenched during your rides.
To brake, you can rely on the front and back Alloy Dual Pivot brakes. Although there are other brake options, dual-pivot brakes still provide adequate stopping power and control when cycling.
With 45mm rims, you can fit durable 700 x 28C tires. These wide tires offer a smoother ride on rough terrain. The Flip Flop hub allows for fixed or single-speed riding, depending on the type of riding for that day.
The Purple Cheetah works well as a commuter bike with its minimal weight at 26lbs.
The Overthrow
The Overthrow bike is a higher-end Solé bike with a low profile and sleek black finish.
It features a Hi-Tensile steel frame and fork also found on other Solé bike models. The Solé streamlined saddle is comfortable for riding with Solé signature speedy grips for improved steering in difficult terrain.
The Riser Solé Single-speed handlebars allow for a more upright riding position with better visibility especially when site-seeing.
Together with customizable options like adding lights and a lock, there is a bottle cage on this bike to carry water when riding long distances or commutes. For better control of your bike, there are Alloy Dual pivot brakes in the front and back.
Related: Best Fixed Gear Bikes
On the Overthrow model, you also get Double walled 45mm rims, a KMC chain, and durable 700 x 28C tires with Presta valves. This lightweight bike is fast at only 26lbs.
Whether you are going to work or relax at the beach, commuting on the Overthrow Solé bike will be enjoyable.
The Pacific
The Pacific is a Solé cruiser bike with a step-through design for riders over 5'4. The signature step-through frame makes mounting and dismounting this bike easier for cyclists.
This model is hassle-free with no wires and no gears that would usually make assembly difficult. Like other Solé bikes, you get a Hi-tensile steel frame with reinforced dropouts and a 1″ threaded fork.
The city cruiser saddle featured on the Pacific bike is 100% cool and extra comfortable. A unique feature of this bike is the kick-back Coaster brake, in which you have to pedal backward to bring the bike to a stop.
You get a 25.4mm by 300mm seat post with alloy City cruiser handlebars. Other components of this bike include the Single Speed 18T Coaster Break hub and 1/8″ KMC stainless steel chain.
The double-walled 700C rim can fit Kenda 700 x 35C tires. These Kenda tires can deliver quality performance in wet and dry conditions with minimal wear characteristics.
Consider Also: Solé Palisades
The Pacific is heavier than the Purple Cheetah, weighing about 28lbs. Most riders can enjoy a ride on this cruiser bike with its suggested weight capacity of this bike is 275lbs.
The Hoover
The Hoover is the Solé's take on the traditional beach cruiser bikes. It is built to be extremely durable for light city cruising and light trail excursions with balloon tires for increased speed.
Related: Best Beach Cruisers
The high-quality gloss white on the steel frame of this cruiser makes it stand out when cycling in the city. Like other Solé bikes, you get a Hi-Tensile steel frame with a threadless Hi-Tensile steel fork.
Other high-quality components of this bike include the 44T steel crankset and Kick-back coaster brake.
The extra-wide Coastal Cruiser alloy handlebars allow riders multiple hand positions when cycling with comfortable Solé Signature grips. Solé Coastal Cruiser saddles like the one on the Hoover are comfy for day-long leisure rides.
On the Hoover bike, you get a ball-bearing on the hub to connect the wheels to your bike frame. This model also has a Sterling Silver standard bike chain.
The 26″ alloy rims go well with 26 x 2.125 Coastal Cruiser tires that are wide to roll easily and prevent discomfort among cyclists. This is a heavier bike than other Solé models weighing 32lbs.
The Troy
The Troy is another beach cruiser from Solé bicycles. With a swooping step-through Hi-Tensile steel frame, getting on and off this bike will be a breeze for you.
It is simple and comfortable for cruising around town with a cushiony Solé Coastal Cruiser saddle to match. The extra-wide Coastal Cruiser alloy handlebars offer riders a better advantage when steering because they require less force.
Like other cruisers from Solé bicycles, the Troy features a rear brake. The Kick-back Coaster brake works when you pedal backward to bring the bike to a halt.
Like the Hoover, this bike has a Sterling Silver Standard chain with 26″ Alloy 36mm rims. The 26 x 2.125 Coastal Cruiser tires on the Troy bike are durable and wear-resistant for safe commuting and cruising.
Corporate Program
For companies looking to change how they market their brand to their customers or change their employee's mode of transportation, Solé bicycles have the solution for you.
In their Corporate Program, Solé works with companies to create the perfect bike from the accessories, color, and branding, and model of bike you choose. You get all the tools and resources you need with 3 customization options.
The 'Stock' option is the cheapest in the Corporate program with the quickest turnaround. No minimum quantities required means this is one of the fastest ways to get a whole fleet of quality bikes for your team.
Alternatively, you can go for the 'Branded' option that allows you to add your custom brand aesthetic to any of Solé's stock model bikes. This can either be your logo or having color work done with high-quality vinyl decals and free design composition.
The minimum quantity for the 'branded' option is 5 bikes with a 14-day lead time.
If you are looking for full customization options, the 'Custom' option will be ideal for your company. With a minimum of 90-180 day turnaround, you get endless control and possibilities with options to change colors, accessories, and models to suit your needs.
Solé will help turn your dream into reality for corporate branding, hotel fleets, or communal office bicycles.
Returns and Shipping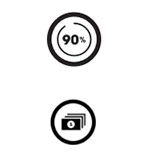 Your Solé bike comes in a brown box 90% assembled. Purchases usually ship in about 1-2 business days via FedEx after you place an order.
Solé offers a flat rate of $30 on all bikes anywhere in the United States. Currently, international shipping is only to Canada, but they also ship to Alaska, Hawaii, and other US territories.
When it comes to Returns, only like-new items that were purchased in the last 30 days are returnable.
If you ordered your bike within 14 days, you can get a full refund if it is unused and still in the original box. You can email Solé customer service with your order details and pay a shipping fee of $45 for all returned bikes.
For items ordered within 15-30 days, you can get store credit pending inspection by their technicians. Refunds take between 14-21 days to get back to you.
Sizing
Sizing is the most crucial consideration to make when choosing a bike. Solé believes the best way to get the right bike fit is by checking the minimum inseam, which is from floor to your groin.
They also say it is better to choose a smaller size because you can adjust some moving parts for a better than a bike is too large for you.
Riders between 5'0″ – 5'5″ can go for the 49cm frame size when choosing a single-speed bike from Solé bicycles. Riders between 5'6″ – 5'9″ in height can comfortably ride the 52cm size frame with taller riders between 5'8″ and 5'11" fitting in the 54cm frame city cruisers. The 59cm frame is suitable for taller cyclists over 6'2″.
Other Solé bicycles like the Dutch Step-through bike and the Coastal Cruiser are available in one size that fits most riders over a certain height.
The suggested weight capacity for these Solé models is 275lbs which takes into account most cyclists.
FAQ
Our Thoughts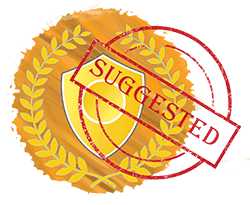 Solé bicycles are changing the way you shop for your bikes with customization possibilities to make sure you get the bike you want to ride.
If you want to go city riding or commuting to work, there is a high-quality Solé bike that can do the job.
What is unique about Solé is they offer custom bikes for branding and marketing, allowing you to create a fleet of bikes for your office employees or events the way you like them.
They are designed with modern features like the Flip-Flop hub and dual brakes for comfortable riding.
With cycling already being a part of your daily life, Solé's purpose is to make your experience worthwhile.