Beach cruisers are simple bikes that don't cost a lot, are simple to maintain, and are incredibly fun to ride. For the right person, they're the perfect type of bike, as they have everything you need and nothing you don't.
Beach cruisers are essentially what bicycles were first intended to be. They're straightforward machines without any complicated mechanics, made to transport you from point A to point B in a short time while minimizing costs.
Don't get us wrong, we love having a lot of gears, plush suspension, a lightweight carbon frame, and powerful disc brakes. But we also understand that that's overkill for many people, which is perfectly fine.
In this article, we'll tell you all you need to know about beach cruisers, help you figure out if that's the right kind of bike for you, and show you the 10 best beach cruiser bikes in our opinion.
---
Best Beach Cruiser Bikes
---
1. Electra Cruiser 1
Top Choice! Retro Single-Speed Cruiser
MSRP: $400
Gears: Single-speed
Features: Flat Foot Technology, swept-back handlebar, balloon tires, traditional design, coaster brake
If your ideal day off means spending time on a beach, enjoying the waves, and the sea breeze, then you will love what Electra Cruiser 1 is all about.
This Electra is one of the best cruiser bikes for beginners because of the patented Flat Foot Technology. This means that the saddle is placed backward relative to the pedals, so you can be low to the ground and still get full leg extension while pedaling. You can feel comfortable while riding and easily plant your feet on the ground when you come to a stop.
This is a retro-style beach cruiser bicycle built for real hedonists. It has a traditional-looking cruiser frame inspired by old motorcycles, combined with a swept-back handlebar that will put you in a comfortable upright riding position.
In terms of comfort, Electra Cruiser 1 has a dual-spring saddle that feels like a sofa and wide 24″ balloon tires that will make you roll smoothly over any potholes or bumps that get in your way.
The frame and fork are made from steel, which is thought to be the best frame material in terms of durability and comfort. Another retro touch you'll see on Cruiser 1 is the coaster brake that frees up your hands so you can hold the handlebars or take photos of the seaside with one hand.
All of this makes Electra Cruiser 1 a safe choice for laid-back riders who don't worry about speed and destination, but about the journey itself.
---
2. sixthreezero Around the Block
Second-Best! Multiple Colors and Drivetrain Options
MSRP: Check Price on Amazon
Gears: Single-speed, 3-speed, 7-speed, 21-speed
Features: Ideal for women, waffle-tread tires, stylish color patterns, multiple gearing options, coaster brake or V-brakes
Full review of Sixthreeero Bikes
Sixthreezero Around the Block is one of the best beach cruisers with gears, but it comes with a single-speed setup as well. It's also one of the best-selling cruiser bikes in the USA.
The reason why so many people love this sixthreezero model is the freedom of choice when it comes to the colors and the drivetrain.
You can make this bike fully match your style and meet your needs by choosing one of the 16 available color combinations and one of the 4 gearing options.
You can ride this sixthreezero around the block, to school, to work, to the grocery store, or use it for cardio training if you're trying to lose weight.
The single-speed setup is the cheapest one and comes with a simple coaster brake that will take you back to your childhood. On the other hand, the 3-speed, 7-speed, and 21-speed setups are more suitable for riding in hilly areas and they also come with V-brakes.
Sixthreezero Around the Block is incredibly comfortable thanks to the steel frame it's built around, swept-back handlebars, dual-spring saddle, and wide and grippy tires.
All sixthreezero Around the Block models also come with a rear rack that you can put your bags on and the step-though frame makes it one of the best cruiser bikes for women.
---
3. Schwinn Huron 3
Best Men's Beach Cruiser
MSRP: Check Price on Amazon
Gears: 3-speed drivetrain
Features: Modern paint job, cushy seat with dual elastomers, wide handlebars, wide balloon tires, 26″ wheels
Beach cruisers are known to be fun and the Schwinn Huron is one of the best you can find. Schwinn Huron 3 is a 3-speed cruiser that's best suited for men due to its step-over frame design. However, anyone who likes this design can get it.
This bike uses a coaster brake to slow down, meaning you have to pedal backward to slow down, which offers enough stopping power, but it is suited to flatter areas.
The best thing about Schwinn Huron 3 is the looks. This is a very attractive bicycle with a steel frame available in a beautiful, modern, red colorway.
The wheels are 26″ in diameter, so they are fast on paved roads. They're wrapped with whitewall balloon tires that will make you feel like you're riding on a cloud.
Even though Huron 3 is so cheap, it comes with some extras as well, such as fenders and a dual spring saddle that does not require you to wear lycra.
Buy it if you're on a limited budget and you need a fun commuter or a laid-back cruiser for relaxed days off at the beach. It's one of the best cruiser bikes for beginners due to its simplicity.
---
4. Electra Loft 7D
Best light-duty model

MSRP: $650
Gears: 7-Speed
Features: Aluminum frame, 700c wheels, classic curvy design, dual-spring saddle
The Electra Loft 7D is one of the best beach cruiser bikes with a retro curvy frame design that will take you back in time. It's also one of the most affordable options available. Its aluminum frame is strong and durable and comes in an attractive sangria color you will love.
Moreover, its comfortable saddle feels like you're riding on a cloud. This bike also has flat-foot technology, which means you can put both of your feet on the ground while sitting on the saddle when you come to a stop.
The Electra Loft 7D cheap beach cruiser is the ideal choice for different situations — riding around town, commuting to work, cruising by the beach, or hanging out with family and friends on bike paths.
This bike also has a versatile 7-speed rear derailleur and strong dual-pivot rim brakes, so you can ride it in hilly areas as well. Fenders are also included, but there are no racks, though you can easily retro fit a rear rack or a front basket.
Buy the Electra Loft 7D if you don't want to break the bank but want to break up your daily routine and spend more time outside.
---
5. Schwinn Sanctuary
Best Accessories
MSRP: Check Price on Amazon
Gears: 7-speed
Features: Step-through steel frame, rear rack, fenders, Shimano derailleur, aluminum rims, kickstand
Schwinn Sanctuary is a sanctuary on two wheels that offers an escape from the stressful everyday modern life. Once you hop on it and start riding, you can forget about all of your worries and get rid of negativity by cruising along the beach.
Unlike some other cruisers, this model comes will all the accessories you need. That includes front and rear fenders, a rear rack, a kickstand, and a chainguard. Combined, these will make your daily city rides a lot more enjoyable.
This is a very affordable beach cruiser with a steel frame designed in a traditional curvy style. We think it looks attractive and the fiery red color suits it perfectly.
Schwinn Sanctuary also has a 7-speed Shimano drivetrain that will allow you to ride uphill as well and front and rear V-brakes that will slow you down when descending.
This is definitely not one of the best cruiser bikes for tall riders as it's suitable for people between 5'3″ and 5'8″ tall. The step-through frame makes it easy for short riders to mount and dismount the bike.
If you want one of the most stylized and best beach cruiser bikes with gears on this list, then Schwinn Sanctuary is a no-brainer.
---
6. Huffy Nel Lusso
Prettiest Women's Cruiser
MSRP: Check Price on Amazon
Gears: Single-speed
Features: Beautiful colors, wide 26″ tires, comfy saddle, rear rack, front basket, fenders, beverage holder, kickstand
In our opinion, Huffy Nel Lusso is without question the most beautiful beach cruiser bike out there. It is the best bike for cruising around town if you want to be seen and if you enjoy the attention.
The most eye-catching feature is the step-through steel frame painted in glossy sky blue color with leather-brown grips, saddle, and accessories.
The features that set Huffy Nel Lusso apart from other bikes on this list are the front basket and the handlebar-mounted beverage holder. They'll allow you to carry all of your essentials and stay hydrated on hot days.
This bike also comes with 26″ wheels and 2.35″ creme cruiser tires that perform well in all weather conditions. Since this is a single-speed setup, you can use a coaster brake to slow down quickly and easily.
A few other handy accessories that Huffy Nel Lusso comes with include an integrated rear rack, color-matching fenders, a color-matching chainguard, and a practical kickstand.
Buy it if good looks and practical accessories are your top priorities!
---
7. Public Cruiser Step-Through
Unique Retro-Style Frame 
MSRP: $550
Gears: Single Speed
Features: Retro-style frame, V Brakes, relaxed riding position, dual-spring saddle, wide tires, aluminum frame
The Public Bikes Cruiser Step-Through is a unique-looking cruiser with an excellent-looking frame design on our list of the best beach cruiser bikes.
This bike is heavy, so it's not the fastest or the most nimble either, but that's not what it's made for. It's built to have fun and enjoy laid-back cruising on the weekends.
The Cruiser comes with 26″ wheels and rolls on comfy balloon tires that look as if they've been taken from a motorcycle. They will make your rides very comfortable and they also grip well in all weather conditions and on all types of terrain.
The Cruiser uses V-brakes to slow down and has a long chainguard that will save your trousers and your legs from getting greasy from the chain.
If you want a bike for relaxed riding which is ready for some sunset cruising by the beach this is the bike you are going to want to buy.
---
8. Sixthreezero EVRYjourney Women's
Best Women's Beach Cruiser
MSRP: Check Price on Amazon
Gears: 1-speed, 3-speed, 7-Speed, 21-speed
Features: Aluminum frame, rim brakes, 26″ wheels, rear rack, fenders
Sixthreezero EVRYjourney is one of the most popular and best-selling women's beach cruisers available at the moment. This is a simple bike available in several versions that fit a wide variety of riders.
EVRYjourney comes with a 1-speed, 3-speed, 7-speed, or 21-speed drivetrain that will make it easy to pedal on different types of terrain even if you're not in the best shape.
This bike is also very comfortable to ride thanks to its upright position, step-through frame, and thick saddle.
Some handy accessories that you will enjoy include a rear rack, front and rear fenders, chainguard, and a kickstand. Sixthreezero EVRYjourney also comes with dependable rim brakes that will stop you on a dime anytime.
Don't hesitate to get it if you want an affordable women's beach cruiser with a beautiful paint job and even better components.
---
9. Cannondale Treadwell 3
Best Hybrid Cruiser
MSRP: $560
Gears: 7-speed
Features: Durable aluminum frame, mechanical disc brakes, 650b wheels, 47 mm tires
This is an ideal bike for commuters and urban riders who are looking for a better way to get around the city.
The Treadwell 3 has a low-step aluminum frame that makes it easy to mount and dismount. The riding position is comfortable and upright, so the rider can see everything that's in front of them.
This bike rides on comfortable and stable 650b x 47 mm tires and slows down with a set of mechanical disc brakes. In addition to that, it also has a comfortable saddle and grips.
The Cannondale Treadwell 3 also features mounts for front and rear fenders so you can turn it into an urban commuter. Anyone will easily fall in love with it at first sight!
---
10. Consider Also: Priority 600
Our top pick! No Maintenance Drivetrain
MSRP: $2,500
Gears: 12-Speed Pinion Gearbox
Features: 600% gear range, wide 650b tires, Gates Carbon Drive belt, hydraulic discs, USB charging
Our full review of Priority Bikes
Priority 600 is by far the most technologically advanced cruiser bicycle around. At first glance, it does not look like a traditional beach cruiser, but it offers a very similar experience.
Namely, it comes equipped with a 12-speed Pinion Gearbox that's fully sealed inside the bottom bracket area. Therefore, it does not require any cleaning or lubrication.
The same goes for the Gates Carbon Drive belt that replaces the traditional chain. It lasts much longer than a chain and you don't need to clean it or lubricate it ever!
The biggest selling point on Priority 600 is that it has an almost maintenance-free setup. It's built to enjoy the ride from the moment you start turning the pedals.
But, Priority 600 has a few other aces up its sleeve. This bike is built for comfort, which is why it rolls on 650b x 47mm tires.
The frame and fork are made from ultralight aluminum, which is fitted with fenders and a kickstand for more practical everyday urban riding.
Another reason why Priority 600 will make modern riders happy is the hub dynamo that powers the lights and offers USB charging capabilities. Therefore, you can keep your smartphone charged at all times, so you can take photos of your unique bicycle.
All in all, this bike is a do-it-all model that you can use to commute every day, ride on gravel, or coast on smooth roads.
---
How to Choose the Best Beach Cruiser Bike
---
What is a Beach Cruiser?
Beach cruisers (also just called Cruisers) are utterly simple two-wheelers intended to be ridden in a leisurely manner, without time, distance, and PRs on your mind.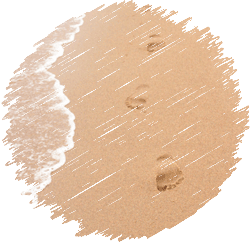 As their name tells you, these bikes are part of the beach culture, so there's no need for lycra when riding them. You can enjoy a breeze in your hair in your casual clothes while getting a summer tan and listening to the sounds of the waves.
A beach cruiser can be a good option for anyone, no matter if they want to commute, ride leisurely, or lose weight.
Beach cruisers are usually the cheapest bikes around. They often come with single-speed drivetrains, coaster brakes, balloon tires, a comfy saddle, and an upright geometry.
However, modern cruisers are becoming more sophisticated. You can now find models with more gears, disc brakes, e-motors, carbon belts, racks, and so on.
Decide what you need a beach cruiser for and then proceed to choose one from the best cruiser bikes below.
Single-speed or Multi-gear?
One question a lot of people ask themselves is whether or not they need more than one gear on their beach cruiser. The answer to this question depends on what kind of terrain you will be riding on and what kind of cycling you plan to do.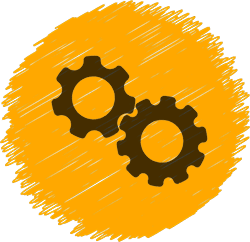 If you live in a perfectly flat area and your plan is to ride a few miles at a time on bike paths, then a single-speed model will be more than enough. You'll save some money and get a bike that's easier to maintain.
Single-speed cruisers are good for short and flat rides, but longer rides with some hills in the way require multi-speed drivetrains.
On the other hand, if you know you'll be tackling hills and riding more miles in a more dynamic way, then you will definitely profit from having more gears.
In that case, consider the pros and cons of internal and derailleur gearing systems. Internal gear hubs are basically maintenance-free, but they usually offer up to 7 gears. On the other hand, traditional derailleurs need more frequent servicing, but they allow you to have up to 30 gears.
Traditional or Electric?
A few years ago, new kids on the block appeared — electric beach cruisers. They became popular quickly because people liked the idea of doing more miles while sweating less.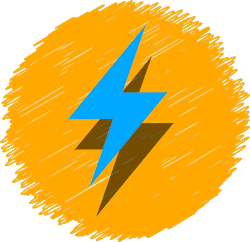 So the question is if you should go for a traditional or an electric beach cruiser. The former is cheaper but more difficult to ride, whereas the latter is more expensive but provides you with pedaling assistance when the going gets tough.
Consider getting an electric beach cruiser if you have an injury or simply want to ride longer distances without hitting the wall.
If you need a beach cruiser to ride a few miles on the weekends and get to the shop down the block, e-assist is not really necessary, unless you have an injury, such as bad knees that prevent you from pedaling on your own.
Read more: Best Electric Beach Cruisers
At the same time, there isn't a single person who would not like getting some assistance when turning the pedals, getting to their destination sooner without breaking the sweat, and covering more miles while staying fresh as a daisy.
Most beach cruisers are Class 1 e-bikes, which means they will assist you up to 20 mph, but a few models come with Class 3 e-motors that go up to 28 mph. That's plenty of speed for laid-back days!
How To Find the Right One?
Finding the right beach cruiser is tough because most of them look so good! However, focusing on your personal needs and the bike's components and accessories is a good place to start to narrow down the search.
First of all, consider what kind of riding you will do and how often you plan to ride. This will help you determine whether or not you need more gears, more powerful brakes, or even an e-motor.
Then, think about what kind of frame you would like. There are options with step-through and step-over frames, which means getting on and off the bike will be more or less difficult.
Also, do you need any of the common accessories seen on the best cruiser bikes? These include fenders, a rear rack, a front basket, a kickstand, a bell, lights, a dynamo hub, and so on.
The more accessories the bike comes with, the higher its price will be. So, if you don't really need them, it's better to keep things simple. Though, fenders and a bell should be a must on all bikes, in our opinion.
Lastly, we know this might not be a popular opinion, but don't disregard the looks either. If you like how your bike looks, you'll ride it more often and feel more confident when out and about!
What Are the Best Beach Cruiser Bikes For Women?
The best beach cruiser bikes we've recommended above are usually considered to be unisex models. That means men and women alike can ride and enjoy them.
However, some of them are mode women-specific, which can usually be determined by looking at the shape of the frame. Women usually prefer cruisers with step-through frames that are easier to mount and dismount. Some examples above include:
sixthreezero Around the Block
Navitas Organics
Schwinn Sanctuary
Huffy Nel Lusso
Electra Townie GO! 8i
Colors play an important role as well when trying to find the best cruiser bikes for women. As you can see, the Navitas, Huffy, and Electra Townie models above have more feminine colors than the other models.
Still, don't hesitate to get any of these bikes, no matter if you are a man or a woman, as all of them are designed in such a way to put the rider in a relaxed, upright position, and come with comfortable saddles that fit both genders.
Frequently Asked Questions