Cycling bibs and padded bike shorts — they look funny, fit tight, but make you comfortable on long rides. Do you need them and how do you go about choosing a good pair? Find out below, along with our recommendations for the best ones.
If you plan to ride anything longer than a few miles on a regular basis, cycling bibs and shorts should be non-negotiable. Well, at least if you don't like the idea of being sore and unable to sit down properly for the next couple of days. Been there, didn't do it again.
If you're new to cycling, you're probably hesitant to give them a try as you might think they're reserved for the pros. That can't be further from the truth.
Here's everything you need to know about the features, similarities, and differences between cycling bibs and shorts, including our top seven models.
Padded Bike Shorts or Cycling Bibs?
Once you decide to add some comfort to your long rides, you'll be faced with two choices: cycling bibs and cycling shorts. They have many similarities but are essentially quite different.
Both have their advantages and disadvantages, so it's a good idea get familiar with each of the two before making the final choice.
Shorts
Easy to get in and out of
Held up by a waistband or a drawstring
Usually the less expensive option
Bicycle shorts are usually made from lycra, fit tight around your legs, feature a chamois (padding), and are held up by a waistband or a drawstring.
They're usually cheaper than bibs and more appealing to beginner cyclists because they look less like a leotard. While they are easier to get in and out of (making toilet stops quick and simple), they're also prone to moving around, which affects comfort.
No matter how tightly you tie the drawstring or how tight the waistband is, you'll likely need to pull them up a few times on a long ride.
Bibs
Held up with a pair of straps around the shoulders
Make the toilet stops more complicated
More expensive but better for long rides
Cycling bibs differ from cycling shorts in that they are held up with a pair of straps that go over your shoulders. The straps are usually non-removable, except on some women's models.
They're often made from lycra or perforated mesh material and are quite easy to get used to. Bib straps are usually wide, so they don't dig into your skin unless you buy a small size.
Cycling bibs are usually the go-to choice of experienced riders and pro cyclists because they provide a much better fit. They hold the shorts firmly up and don't allow the chamois to move around and cause discomfort and chafing.
Conclusion: Which is the Better Option?
Since cycling bibs and bicycle shorts both have advantages and disadvantages, which one should you choose? Personally, I have both, and I always reach for cycling bibs when there's a clean pair available in my drawer.
While padded bike shorts are often less expensive and easier to use at certain times, I find them less comfortable. If you regularly go on long rides, ride in and out of the saddle, and frequently change the tempo, bibs are the way to go.
The chamois, which is the most important part, is good with either type if you buy a quality pair, so that should not be a concern.
However, if you're a beginner and you value the practicality of cycling shorts, you would not be mistaken in choosing them over bibs for starters.
Mountain Bike Shorts
Fit loosely and look more casual.
Made from blends of nylon, spandex, polyester, elastane, and other breathable materials.
Usually feature pockets and some form of padding.
Modern mountain bike shorts are very different from tight-fitting lycra road cycling shorts and bibs. At first glance, they look like casual everyday shorts, which is why they are favored by commuters and gravel riders as well.
Mountain bike shorts come in different lengths and styles. Therefore, cross-country racers wear light, form-fitting shorts, with fewer pockets, built for high speeds and dynamic rides.
Trail and enduro shorts are usually baggier, have more pockets, and often feature some kind of padding. They're a bit heavier and made from tear-resistant materials, so they will provide some protection in case of a fall. They're also longer than cross-country shorts and go below the knees to cover the knee pads.
If you ride mountain bikes or you simply don't like the look and feel of lycra, mountain bike shorts are a good and inconspicuous solution that comes in different styles and varieties.
Chamois (Padding)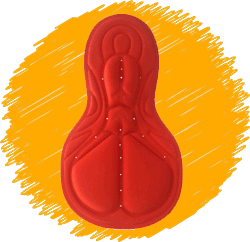 The Chamois (padded insert) is the
most important part
of cycling bibs and shorts. The chamois, depending on the price of the shorts, is usually made from gel, foam, or thick and soft fabric.
Bicycle shorts fit tightly around the body in order to keep the chamois firmly in the correct place, between the saddle and the body.
Chamois is usually shaped to provide the most support in the crucial areas — where your sit bones make contact with the saddle.
Cheaper shorts have pads that are the same thickness everywhere, whereas more expensive models provide variable thickness that improves comfort and reduces weight.
Pads come in different sizes and styles as well. Many manufacturers offer pads with different levels of thickness — thick ones are intended for longer endurance rides, whereas slim ones are good for shorter rides and races. There are also men and women-specific pads made to conform to the differences in anatomy.
More money here will provide you with more comfort, more durable materials, and better sweat-wicking properties. However, the higher you go up the price range, the less noticeable the benefits and improvements will become.
Straps
Bib straps are a unique feature that you get with bib shorts. They're used to hold the shorts in place by stretching over your shoulders.
Bib straps are usually soft, stretchy, and wide, so they don't dig into your skin. You might feel them the first time you wear them, but you'll stop noticing them after the first ride.
The straps on men's padded bike shorts are usually widely spaced and go straight from the hips and over the shoulders. However, women's bibs come with straps in several different styles to improve comfort and fit. Some join at the front in the middle of the chest, and some even have a buckle to detach for easier toilet stops.
Bib straps are often made from a mesh material that improves comfort and breathability both front and back.
Cycling shorts with straps are the preferred choice of experienced and professional cyclists because they ensure the chamois stays in the same place, improve comfort, and reduce the possibility of chafing.
Materials
Aside from high-quality padding, the choice of materials and the fit they provide are very important as well. Today, most bibs are made from a blend of Nylon and Lycra. They're stretchable, breathable, and wick sweat well.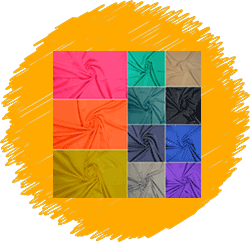 Manufacturers make bibs from a different number of separate panels that are sewn together. Usually, the more panels there are, the more expensive the shorts are, and the better they will fit.
High-end bibs conform to the body perfectly, offering muscle compression where needed, and comfort and breathability in other areas.
The thickness of the fabric can differ greatly as well. Summer bibs are usually light and combine lycra with mesh to provide the best cooling properties.
Bibs intended for winter and autumn riding are made from thicker materials and come with a fleecy-backed Roubaix fabric on the inside. If you are a four-season rider, water-resistant properties are important for you as well.
So, with more money out of your pocket, you can expect higher-quality materials (less likely to cause irritation), better fit, better comfort, and more durable construction overall.
Differences Between Women's & Men's Padded Bike Shorts
Men and women are different, they have different anatomies and different muscle shapes. For that reason, men's and women's bike bibs need to be different as well. The biggest differences can be seen in the padding, straps, and fit.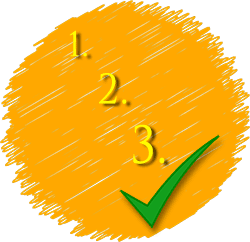 1) Padding
The biggest difference between men's and women's cycling bib shorts can be seen in the padding. Specifically, in the shape of the padding.
The pads on women's bibs are narrower and shorter than on men's bibs. The thickness of the pad is usually the same on both types, though.
2) Straps
The shape of the straps on bike bibs is different as well. Men's bib straps usually come in just one version, going straight over the shoulders. Women's bib straps come in several variations.
Manufacturers usually make straps that go either a bit to the side, around the chest, or that join in the middle of the chest, like in the image below.
Some women's bibs also have straps that are detachable on the back, which makes toilet breaks easier.
3) Fit
Last but not least, women's cycling shorts fit differently than men's shorts. Manufacturers create different lines and different pressure points because the shape of the body is different between the two genders.
If you're a lady and you want the best possible comfort and the best fit, go for women-specific bibs.
What Do You Get by Spending More?
The cheapest bibs and shorts usually cost around $40 to $50. If you're feeling lavish and you want to splurge, you can spend over $300 on the most expensive models.
With cycling bibs and shorts, you get what you pay for. More money will get you better materials, a more tailored fit, better chamois, and even better looks.
The biggest difference between a very cheap and a very expensive pair is in the chamois. However, the more you spend, the smaller the improvements will get.
Therefore, if you are a cycling enthusiast and cycling is your hobby, the sweet spot is somewhere in the middle of the price range. That's where you'll get the most bang for the buck.
PS! Expensive fabric is not stronger in most cases! It is lighter and more comfortable, but it's not very durable in crashes, so it will tear easily if you fall off your bike.
Related: How to Choose Cycling Clothing
How Did We Choose?
The list of the best cycling bib shorts you will see below is the result of careful examination of dozens of brands and models, in different price ranges.
To come up with our list of favorite bibs and padded bike shorts, we relied on our abundant experience of riding and racing, as well as on online user reviews. We also thoroughly researched the market and compared similar products to find the winner.
Instead of focusing on individual aspects, we examined products as a whole, taking into consideration factors such as value for money, materials, padding, quality, standout features, comfort, and durability.
Here are the 7 cycling bibs and shorts we recommend!
---
Best Cycling Bibs
Specialized RBX
WOMEN
MSRP $80 on JensonUSA.com
UFP 50+ protection against the sun
HookUp magnetic bib connection at the lower back
Four-way stretch fabric
Silicone-infused fabric cuffs
Reflective materials throughout
Specialized RBX are women's bib shorts with a very attractive price tag, especially considering the features they offer. They're made of premium materials and have several features that will come in handy while riding.
Related: Best Women's Cycling Shorts (and Bibs)
These are one of the best women's cycling shorts because they're designed to fit the anatomy of a woman's body. The fabric is light, breathable, and feels good against the skin. The material also stretches in four directions, which ensures the best possible fit.
Specialized RBX comes with straps that join at the back and attach to the shorts via a HookUp magnetic connection. When you need to make a pit stop, you can do it easily.
Other handy features include reflective materials all over and silicone cuffs that will prevent the shorts from moving around and causing chafing.
If you want the best bang for the buck in women's cycling bib shorts, Specialized RBX is the model to go for.
Specialized SL R
MEN
MSRP $180 on JensonUSA
3D Chamois is pre-molded for increased comfort
4-way stretch fabric
Reflective details improve visibility
Silicone stripes enhance grip
UPF 50+
Specialized made the SL R cycling bibs to incorporate as much high-end technology into a mid-range bib model as possible. The result is the best cycling bib shorts for amateur racers or dedicated enthusiasts.
The most important part of Specialized SL R is the 3D chamois that will provide you with comfort all day long. Its features are taken from Specialized's high-end product lines.
Next, the 4-way stretch fabric and the welded bib upper construction ensure excellent stretch, comfort, and aerodynamic properties. The last piece of the puzzle fabric-wise is the silicone-infused cuffs for better grip and consistent fit.
Specialized SL R is our favorite choice for men also because of UPF 50+ rating for excellent protection from the sun. Moreover, the mesh straps promote ventilation and reflective detailing makes you more visible at night.
All of this makes the SL R bibs Specialized's one-of-a-kind offer at this price.
Pearl Izumi P.R.O.
MEN + WOMEN
MSRP $210 on REI
High-end Italian P.R.O. Transfer fabric
P.R.O. Escape 1:1® chamois offers unmatched comfort
Laser-cut bib straps
7-panel gender-specific seaming
Reflective elements improve low-light visibility
Pearl Izumi P.R.O. are high-end cycling bibs available for men and women. They bring together the best possible materials and design solutions to ensure excellent fit, comfort, and riding experience.
Men's and women's models appear similar, but they're made to fit differently. Both models are made from 7 panels that follow the shape of the body differently.
The women's version has a center-front bib clip that allows for middle or side strap positions, depending on personal preferences.
The reason these are one of the best cycling bibs around is the P.R.O. Transfer fabric and the P.R.O. Escape 1:1® chamois. The combination of the two will give you all-day comfort, even on the most challenging of rides and races.
Pearl Izumi P.R.O. also has excellent moisture-wicking and quick-drying properties, which makes it a great choice for summer riding.
Get this model if you need cycling bib shorts that feel good when racing or doing recovery rides.
Twin Six Haze
WOMEN & MEN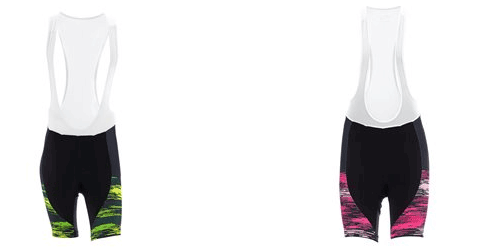 MSRP $120 on JensonUSA
Pro-level 9-panel construction
Breathable and comfortable poly/lycra fabric mix
Silicone grippers hold the bibs in place
DryTech mesh upper part for best possible breathability
Made in the USA
Twin Six Haze offers pro-level comfort and performance at a more than reasonable cost. Therefore, Twin Six Haze is an excellent choice for racing at the top level, both for men and for women.
The advanced 9-panel construction fits perfectly around the body, ensuring the utmost comfort and aerodynamics. Printed leg bands with silicone grippers will ensure the bibs stay where they need to be, along with the upper mesh straps.
The chamois is by far the best part about the Twin Six Haze bibs. It's super-soft, fully perforated, and completely seamless, so it will eliminate saddle sores even if you stay in the saddle from morning to dusk.
Another important thing to mention is that Twin Six Haze is made in the USA, using modern technologies and practices.
Therefore, no matter if you are a man or a woman, this is a great mid-range model that will give you the top-level feel.
Best Cycling Shorts
---
Zoic Ether
MSRP $80 on REI
Removable polyester/spandex stretch-mesh liner with a chamois
Rugged, quick-drying ripstop nylon outer shorts
2 big hand pockets, 2 big zip leg pockets, and a small rear zip pocket
Flat front waistband secures with zip fly and snap
Excellent cooling pannels
Zoic Ether mountain bike shorts combine comfort, style, and function in an affordable and good-looking package. They're available in four different colors, so you can choose the one that matches the color of your bike.
Zoic Ether shorts are especially handy because they come with detachable padded bike shorts that feature a built-in chamois pad. It makes these shorts a lot more comfortable and suitable for different types of mountain biking.
The outer shorts are made from durable ripstop nylon that can resist abrasions from falls, branches, and other elements. You can get the right fit easily thanks to an elastic waistband and hook-and-loop side tabs.
Zoic Ether shorts also feature numerous side, front, and back pockets, most of which have secure zippers. You can carry your electronics safely in a specially designed rear thigh pocket.
All in all, these are one of the best bike shorts for men because they cost little but offer a lot to mountain bikers, commuters, and gravel grinders.
Castelli Entrata
Men's Padded Bike Shorts
MSRP $90 on JensonUSA
Excellent price
Numerous reflective elements throughout
Pro Dry Lycra fabric
KISS Air2 seat pad for all-day comfort
Giro's flat leg band
We're including Castelli Entrata to show you that padded bike shorts don't need to be crazy expensive to be good. More money gets you more comfort, but you get a lot at this price range as well. These are one of the best bike shorts for men.
These are the best cycling shorts for the money designed for road riding. You can use them for short or long rides, but they're not the best choice for racing.
The KISS Air2 seat pad will provide you with all the comfort you need, so saddle sores should become a thing of the past for you.
The Pro Dry Lycra material is soft and comfortable as well and wicks moisture away from the important bits, keeping you dry and happy.
As Castelli Entrata is a pair of cycling shorts, they have no straps, but they will stay firmly up thanks to a wide waistband and Giro-engineered flat leg band.
These men's padded bike shorts are the perfect choice for riders on a budget who don't want to make compromises that affect comfort. As far as best cycling shorts for men, these are excellent.
Terry Touring Bike Shorts
WOMEN
MSRP $110 on REI
Seamlessly molded Flex Air Tour chamois with 4-way stretch properties
High-quality fabric that wicks moisture and dries quickly
Longer cut provides more coverage
Wide and secure waistband
Side zip pocket perfect for a smartphone
If you like bike touring, it means you're spending long hours on the saddle. In that case, top-level bicycle shorts with a heavy-duty chamois are a must.
Terry Touring are Italian-made cycling shorts, constructed from 8 panels using the best possible fabrics. They feel good against the skin, wick moisture, and dry quickly.
The Flex Air Tour chamois is soft, comfortable, and fits women's anatomy perfectly. It's perforated so it promotes airflow and cooling.
Tourers will also like the side zip pocket intended for a smartphone, credit card, cash, or any other important documents.
Terry Touring cycling shorts reduce the risk of chafing thanks to flat-seam construction with ultrasoft threads that don't rub against the body.
As a package, Terry Touring shorts are worth the money if you plan to stay on the saddle all day long and you require the best bike shorts to make you feel comfortable.
For more cycling clothing, see our best cycling jersey picks (for both men and women).
FAQ
---
Bottom line
If you've fallen in love with cycling and you're starting to ride more and more, cycling bibs or cycling shorts are an absolute must. However, getting the wrong pair could cause you more discomfort instead of solving some big problems. Finding the best bike shorts is not always easy.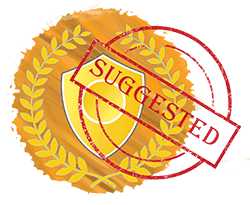 TIP! Make sure nothing rubs against your bibs or shorts, such as velcro straps. The fabric is very delicate, so holes can develop easily.
Hopefully, after reading our detailed guide, you now have a better understanding of the elements that matter and the factors and features that make some bibs better than others.
We've shared with you our top cycling bibs and shorts for beginner and experienced cyclists, as well as for men and women. Consider shortlisting them as they offer excellent value for the money and great all-around performance.
Say goodbye to chafing and saddle sores 🙂