The Solé Palisades three-speed Dutch step-through bike is a solid all-around city bike for those who want something with style and a full specification.
Did you know that a bike commuter who cycles 8km a day for 4 days a week can save around 750kg of CO2 a year?
Solé Palisades might look like an average commuter, but it has a lot to offer.
In this Solé Palisades review, we'll be looking to see whether it can become your daily commuting bike.
This city bike is different from others, especially with its "one size fits all" claim, so let's look in more detail.
Main Specifications
The Palisades comes with a durable steel frame, that's ideal for commuting or generally riding around a city.
As with all Solé bicycles, it was designed in Venice Beach, California and when you look at it, you can see the inspiration.
It's not just a pretty face, the Palisades has everything you need to have a good ride, from the choice of 3 gears to the practical top tube that makes getting on and off very easy.
This bike isn't shy of hard work and if your legs are up for it, the Palisades will be too.
We like that it comes with mudguards already fitted. It adds a nice touch in terms of styling but also practically speaking, it keeps dirt off you (and the bike).
This is some of what you get…
Frame: Hi-tensile steel
Components: Shimano Nexus gear hub
No. of gears: 3
Tires: Kenda 700 x 35C
Brakes: Rim brakes front and rear
Saddle: City Cruiser Saddle
Grips: Solé Signature Faux Leather "Gripmasters Leather Edition"
Weight: 13.1kg/29lbs
Kickstand included
Step-Through Frame
Solé makes cycling easy for everyone, especially with the swooping frame on the Palisades.
As a result of the step-through desing, mounting and dismounting this bike is easy. If you're not a confident cyclist or just getting into cycling, it is reassuring to know you can jump off the bike quickly and easily.
The frame itself is constructed from hi-tensile steel. What does that mean?
You're going to get a very durable bike! Steel has been used for years to construct bikes and is still used today.
It does make the bike heavier than if it was constructed using Aluminium for example. However, we think it's a reasonable compromise.
The Palisades weighs 29 lbs (13.1kg), which when you're riding around the city or countryside, you won't notice too much. What you will notice is how durable the frame is and it should be a bike that will be with you for many years.
You benefit from a nice relaxed geometry as it's a city cruiser-style bike. So you'll be sitting upright, and get great visibility of the road in front of you.
Looking for more options? Take a look at our list of the best commuters.
Reliable Shimano Components
In keeping with city bike style, Solé, hasn't gone overboard with gearing. They've got it just right with 3 gears. Any more and it would just be extra weight for something you might not need.
You'll find that you have enough gears to get you up inclines, providing they aren't super steep and the bike will perform well on the flat too.
The hub is Shimano Nexus so you can be sure of consistently solid performance. The hub features Shimano's unique Gear Change Support mechanism so when it comes to changing gears, it's seamless.
For brakes, you get reliable rim brakes, front and back. For a bike designed for commuting and city riding, rim brakes are ideal.
They are relatively maintenance-free, inexpensive to replace. The slight downside is that they don't perform as well as disc brakes in wet conditions, however, that shouldn't be an issue with the style of riding this bike is intended for.
Read More: Bike Brakes Explained
Overall Solé has got it spot on component-wise for the Palisades. Durable, reliable components for this three-speed Dutch-style step-through bike, keeping the price point attractive and the bike well-spec'd.
One Size Fits All
Now the big selling point of the Palisades three-speed Dutch step-through is that it's a one size fits all bike. Sounds impressive, right?
It's designed to be ridden by anybody who is 5'4″ and above, which is a great selling point and does remove the necessity to get a professional bike fit.
With a few adjustments to the saddle (which is a lovely comfortable city cruiser saddle, by the way!), stem, and other components, you can have a perfectly sized bike, pretty much straight out of the box.
There is one caveat with this bike and that Solé has a recommended maximum rider weight of 275lbs (124kg). Still, a very decent limit, and that's thanks to the hi-tensile steel frame and re-enforced dropouts.
Final Thoughts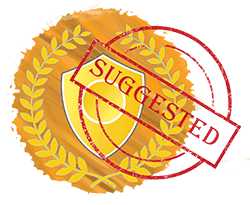 Solé Palisades offers something a bit different with its stylish appearance, yet solid performance.
It's an ideal bike for those who want to ride in a city and have great visibility. Thanks to Solé's signature swooping top tube, it gives confidence to riders who aren't used to cycling.
The saddle is a winner for me. It has the appearance of a classic British Brooks saddle, which is never a bad thing!
The springs on the saddle make it very comfortable and we can't stress how important a comfortable saddle is!
If you're looking for a bike that's built for commuting, then the Solé Palisades is your bike.
With solid, low-maintenance Shimano components, a sturdy frame, you're a winner.
There are no comments yet, add one below.