2020 has changed a lot for the cycling industry and the entire humankind. Let's see what's different.
Ever since the coronavirus craze arrived in the USA and Europe, we've seen shortages of many everyday commodities such as toilet paper, flour, pasta, and hand sanitizers. However, there's another shortage that is not talked about as much — Bicycles.
With the rising threat of the coronavirus affecting public transportation and everyday life, many people turned to the sidelined means of traveling — cycling. It helps us to maintain social distancing, get from point A to point B quickly, and keep our immune system strong by exercising.
Moreover, gyms have been closed throughout the USA for quite some time, so people are taking up cycling as a way of exercising and staying sane. They're spending more and more time outside, away from crowded places, taking their mind off the threat of the coronavirus. People are also simply remembering how fun riding bikes actually is!
Bicycles Are Out Of Stock Everywhere!
As a result, bike shops around the world have seen a major spike in sales of bicycles and cycling accessories that started in March and April. So much so that the entire cycling industry struggled to meet the demand. By the end of April, most stores were sold out of entry-level consumer bikes.
According to the March retail sales data from The NPD Group, sales of commuter and fitness bikes soared by 66%, sales of leisure bikes increased 121%, kids' bikes sales rose by 59%, and e-bikes sales went up by 85%.
At first, this sounds like an excellent thing for bike shop owners, manufacturers, the cycling industry, and society in general. While this means we will have more bicycles on the road, fewer cars, a healthier and happier general public, and a greener environment, there are a few setbacks as well.
Namely, COVID-19 forced the manufacturers in Asia to close their factories in January and February, which brought the production of new bikes to a halt. Most companies were not able to start production again until April, which created long waiting lines.
Today, almost all bikes under $1,000 are completely sold out — the shelves in bike shops around the USA are collecting dust. Even the so-called "crap bikes" are sold out as well — as long it has a frame, two wheels, pedals, and a handlebar, someone will want to buy it.
People are now forced to buy bikes that are much more expensive than what their initial budget was. They enter a store with the idea of getting a $500 bike and leave with a $2,000 bike instead.
Cycling accessories, gear, and apparel are in high demand and limited offers as well, but the situation is much better than with complete bikes.
How Are Pros & Other Cyclists Handling the Coronavirus Lockdowns?
For example, Trek, one of the biggest bicycle manufacturers in the world, sold out their entire 2020 collection much earlier than expected. They are now making their 2021 models available for pre-order, but customers should not hope for getting their hands on a new bike before January 2021.
Pre-ordering entry-level and leisure bikes is the only way you can get one right now, so don't have second thoughts about doing it if that option is available.
Related: Will Bikes Ever Be Back in Stock Again?
Beware Of Scams
However, customers should beware of scam sites that are booming as well, trying to take advantage of inexperienced shoppers adamant on buying a bike at all costs.
Here are some major red flags to be aware of when buying new or used:
Cheap recreational bicycles are mostly sold out.
The bikes that are still in stock are either overpriced or slightly discounted if only one size is left. Scammers often lure victims by offering deals that look too good to pass. But remember, if it's too good to be true, it probably is. It's highly unlikely to find discounts of 50% and more right now when the demand is soaring. It's not impossible, but it's a major red flag.
Purchase only from well-known and reputable manufacturers and retailers with trusted practices. They usually offer warranties and accept returns, which is a big plus when you can't visit a physical shop due to the coronavirus.
When shopping around for a bike, stay away from dodgy-looking and outdated websites that give you the creeps. Reputable retailers usually invest a lot of time and money into creating an enjoyable shopping experience for their customers, which shows from the first click on the website.
When buying used bikes, make sure to ask a lot of questions and request high-definition photos made under good lighting. Never pay for the bike until it is in your possession and you've inspected it.
If you're buying online, make sure to pay with a credit card or via PayPal in order to have some form of protection. If it turns out to be a scam, call your bank and have them void the transfer.
In case you have any questions and you're not sure whether you're being scammed or not, feel free to ask us below and we'll try to help you out!
Bike Shops And Online Retailers Are Struggling
Even though bike shops are selling more bikes, their revenues are not rising proportionately.
The reason is that most of these sales were made unexpectedly before the season even started, so shop owners had to hire an additional workforce to handle these sudden orders. The same goes for online retailers who are dealing with similar problems.
As leisure, recreational, and commuter bikes are now out of stock, more and more people turn to bike mechanics to revamp their dead bikes that had been lying in a dusty corner for years or decades.
This situation is putting a lot of strain on staff who have to work overtime and often deal with customers who have unrealistic expectations. Many shop owners reward their exhausted employees more often than usual with bonuses, gift cards, lunches, etc. Others are simply hiring more staff, which also ramps up the costs.
We'll Keep Doing What We Do Best…
Here at Bicycle Guider, we've experienced the consequences of the Coronavirus first-hand as well.
As bikes frequently went out of stock, we had to constantly update our content to find and show you the best deals at the moment.
Moreover, all of our "cheap bike reviews" stopped making revenue because there were no cheap bikes to recommend.
But we are not yet giving up.
We will keep updating our content and showing you the latest deals across all cycling categories, including entry-level and high-end bikes.
Check out the online shops we recommend keeping an eye on below. This is where you have the highest chance of finding the bike you're looking for, despite the widespread shortage.
How To Buy A Bike Amid The Coronavirus Pandemic Shortage?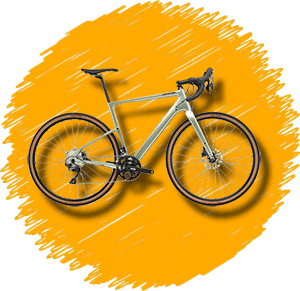 Finding the bike you want right now is very hard.
Most bike shops are almost emptied out and the selection online is poor as well.
However, some reputable shops manage to get a limited stock of popular bikes from time to time. You should keep an eye on them and take your chance when you get it.
The most important thing to remember is to have patience and to keep researching. Here are some shops we recommend that you might want to visit if you're looking for a new bike.
Keep in mind that you might have to spend more money than you originally planned because sub $1,000 bicycles probably won't come back in stock before 2021.
The Big Question – Where To Buy Bikes?
"All the bikes are sold out."
Well, not all.
Here's a selection of shops and merchants you can check:
REI
---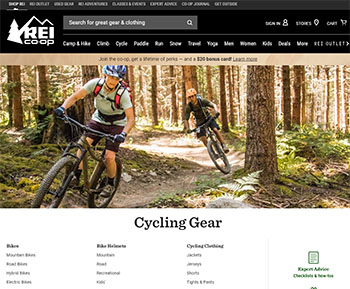 REI probably has the best stock of bikes and cycling-related accessories right now.
They offer a decent number of bikes that cost under or around $1,000, though these are usually available in only one or two sizes. As you increase the price range, the situation gets better.
REI stocks bikes from brands such as Cannondale, Co-op Cycles, Electra, GHOST, Salsa, and so on. They also have all types of bikes, including road, MTB, touring, kids', cargo, city, gravel, cruiser, and many others.
When it comes to accessories, the situation is a lot better, so you can get helmets, apparel, bags, accessories, racks, components, tools, and whatever else you need.
Jenson USA
---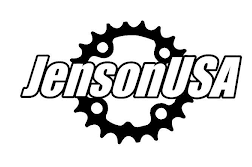 Jenson USA is the second-best option for finding new bikes right now, in our opinion.
Their offering starts at around $1,000 and includes brands such as Marin, Benno, Norco, Devinchi, Masi, Niner, Orbea, Kona, and others.
The majority of bikes are hardtail and full-suspension MTBs, but there's a decent selection of gravel and cyclocross bikes as well. There aren't many road bikes available, though.
Jenson USA also stocks components, apparel, and accessories. Even though their offering is not as good as it was before the pandemic, it is still quite decent so you can hope to find replacement parts, new gear, clothes, and other accessories.
evo
If you need a mid-to-high-end mountain or gravel bike, evo is a good place to start.
They specialize in selling quality off-road and adventure bikes from brands such as Marin, Santa Cruz, Yeti, Juliana, Giant, Evil, Devinci, etc.
You won't find any bikes cheaper than $1,000 here. The majority of bikes cost $2,000+. Thttp://gianthankfully there are a few sub $2,000 models as well, mainly from Marin and Santa Cruz.
You can get cycling accessories, clothing, components, and tools here as well. If you cross-train, evo is also a good place to find items related to other sports, such as skiing, snowboarding, skating, surfing, and so on.
Competitive Cyclist & Backcountry
Competitive Cyclist and Backcountry have almost the same lineup of bikes.
You should check out what they have if you're planning to spend $2,500+ on your new bike. At the moment, there are no models cheaper than that.
The brands you'll find here include Bianchi, Cervelo, Evil, Ibis, Niner, Pinarello, Santa Cruz, Yeti, Devinchi, and some others. Apart from complete bikes, there's a pretty decent offering of frames as well.
Both sites also stock components, apparel, accessories, footwear, tools, and maintenance products, so you'll probably find what you're looking for after some research.
Other Bike Shops
---
Planet Cyclery
Planet Cyclery is all out of cheap bikes.
Their selection starts at around $1,500, but most bikes on offer are much more expensive than that. They offer models from popular brands like Cannondale, Look, Felt, Intense, so the bikes are definitely worth the high price.
Also check out Planet Cyclery if you need other cycling-related stuff, including bike parts, nutrition and hydration items, electronics, apparel, and more.
Aventuron
Aventuron mostly offers road, gravel, mountain, and adventure bikes, but most of them are sold out at the moment.
Those that are not sold out are often heavily discounted, which is a great thing, but they're usually available in one or two frame sizes. There's a decent selection of high-end full-suspension bikes, but they're quite expensive.
Some brands that you'll see here include Cannondale, Niner, Pivot, Salsa, Surly, Yeti, and a few others.
Aventuron also stocks other cycling-related items such as components, clothes, and accessories. You can also check it out if you need camping gear for your multi-day bike tours.
TommasoCycling
TommasoCycling.com is one of the rare places where you can find cheap bikes right now.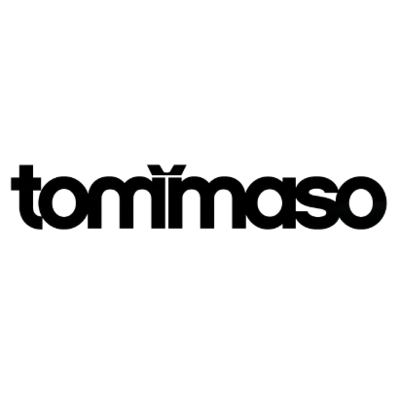 They offer Italian-designed Tommaso road bikes, but they recently added Oyama foldable bikes to the lineup as well.
The good news is that most bikes they offer cost between $500 and $1,000, which is what most people are looking for right now.
Shoes, pedals, parts, accessories, and apparel are in stock as well. However, the selection is not that grand.
Or read our full Buying From TommasoCycling.com guide
Manufacturers
---
Alchemy Bicycles
If you're willing to spend serious money, and by serious we mean $5,000+, then definitely check out what Alchemy Bicycles has.
This is a reputable bicycle manufacturer that specializes in mountain and gravel bikes but offers some high-end road and all-road bikes as well.
Apart from race-ready bikes, Alchemy Bicycles also sells some gear, accessories, and apparel (cycling & casual), though the offering is not as good as what you'll find on the cycling-related online stores we listed above.
Do consider this option if you want a high-end bicycle with top-notch components, made from carbon or titanium.
Rad Power Bikes
Rad Power Bikes is a company we've talked a lot about on Bicycle Guider.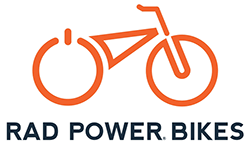 They specialize in making budget e-bikes that cost between $1,000 and $1,500. They offer mountain, city, cargo, and foldable bikes.
At the moment, none of the models are in stock, but you can preorder each one. If you preorder now, which we advise doing whenever possible, you can expect to go for a ride in a month or a few, depending on the model you choose.
See the bikes: Full Review of Rad Power Bikes
Priority Bicycles
Priority is a brand that makes unique city and commuter bikes equipped with Pinion gearboxes, carbon belts, or with internal gear hubs.
Unfortunately, none of their bikes are in stock at the moment. However, you can preorder your bike, in which case you can expect it to ship between August and October. It's the best option you have right now.
Sage Titanium Bicycles
If you like the sound and the performance of titanium frames, then it's good to know that Sage has no shortages.
All of their high-end titanium bikes are in stock, though they are quite expensive.
This brand specializes in all-road, gravel, cyclocross, and mountain bikes. They allow you to customize your bike by choosing different colors and components, which is another plus.
Woombikes
Woombikes is your best bet when it comes to finding quality kids' bikes.
Unfortunately, most of their bikes are out of stock right now. Still, you should check the website frequently as they should come back in stock soon.
Do you know more? Please let us know in the comments!
Our suggestion: Research various websites thoroughly and if you really need a bike, increase your budget. Keep in mind that you are buying a bike that you'll use for many years. By paying more, you get more in components and in return reliability and performance. Just make sure to stay away from scam sites. Stick to tried and true online retailers, most of which we've listed above.
Our Predictions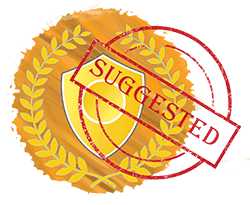 Buying online has become even more popular than before the pandemic. This is both a good and a bad thing for the cycling industry.
Online retailers have adapted easily, but we hope to see local bike shops adapt their businesses to be able to serve their clients online as well.
Due to high demand, backorders are piling up. It's unlikely that the situation will improve by the end of 2023 (maybe by the end of 2023). However, brand-new models of cheap leisure-style bikes should flood the stores in the future, so we need to stay patient just a little bit more.
Give us your thoughts on comments, thanks!