An upgrade from the original CycleOps Hammer, but a downgrade from the Saris H3, the CycleOps H2 falls in the middle of a smart trainer family that is known for its fantastic build and great ride quality.
While the H3 is known for being one of the quietest units on the market, the H2… not so much. Besides that, there are few drawbacks to the CycleOps H2; but it is quickly becoming outdated.
Upon the first release, the H2 was at the top of its class, only trailing the original Wahoo KICKR. But now, it's struggling to keep up with the quiet and high-tech units being upgraded and released every year by Tacx and Wahoo.
No matter your training category, the H2 is the perfect addition to any athlete's toolbox. From weekend warriors to pro-podium chasers, mountain bikers to triathletes, this smart direct drive trainer is versatile enough to push any training regimen to the edge.
Saris CycleOps H2 is on the same level as the highly-rated Wahoo KICKR. But if you look hard enough, you may be able to find old or used units for less. With the same raw capabilities as the Saris H3, the H2 is put in a tough spot – it's not as nice as the latest direct-drive smart trainers, but it's not bad either.
The only real difference is the noise, which we'll dive into here in a minute. So where does the H2 fall in the world of indoor trainers?
Related: Best Bike Trainers
CycleOps' Classic Direct Drive Trainer
You've probably heard of the Saris H3, one of the best direct-drive smart trainers on the market, known for its low noise levels and fantastic power accuracy. Well the CycleOps H2 came first – before CycleOps became Saris, there was a host of wheel-on and direct drive trainers being produced by the family-owned company based in Madison, Wisconsin.
First, there was the CycleOps Hammer, then the CycleOps H2, and finally, the Saris H3. Each unit came with a host of (minimal) upgrades, including noise reduction, increased electronic capabilities, and improved ride feel. In this article, we'll take a look at the middle child of the bunch, the Saris CycleOps H2.
Let's take a closer look at the Saris CycleOps H2 Direct Drive Smart Trainer.
Saris CycleOps H2 Key Specifications
Maximum Power Rating: 2000w at 20mph (32kph)
Maximum Simulated Gradient: +/-20%
Integration Capabilities: ANT+ FE-C and Bluetooth technology
Power Accuracy: +/-2%
Saris is known for building high-quality indoor trainers, with an excellent ride feel at a reasonable price point. While the CycleOps H2 is not that cheap, its 20-pound precision-balanced flywheel creates an excellent ride feel. Compared to the Wahoo KICKR which uses a 16lb. flywheel, the H2 bests one of the best direct-drive trainers out there, in its flywheel size alone.
Weighing in at 47lbs, the H2 is a big unit and can be difficult to move around. Consider this if you're going to be transporting the trainer up or downstairs, traveling with it, or even just carrying it to the car on occasion. To help this transport problem, Saris built a large handle to the top of the unit.
"Accessible and balanced handle allows for smooth, anyone-can-carry transit of the trainer."
Features
The H2 comes with integrated cadence sensors, power and speed data, dual-band ANT+ and Bluetooth compatibility, and top-end electrical systems that keep the engine cool while also supporting rapid changes in resistance. Using its ANT+ and Bluetooth connections, the H2 quickly and easily connects to virtual training apps such as Zwift, TrainerRoad, FulGaz, Rouvy, RGT Cycling, and more.
You can even ride the Saris CycleOps H2 all by itself, i.e. without being connected to a third-party app such as Zwift. Not all direct drive smart trainers have this capability, giving the H2 a leg-up in this category.
Headless mode (powered on, not paired to any apps) lets you ride with a progressive resistance curve that matches the [Saris] Fluid2.
Like some other high-end smart trainers, the H2 comes with LED lights that indicate connectivity and more. The unit even comes with an integrated front wheel tray and folding legs that are the widest of any direct drive smart trainer, which provides great stability when out of the saddle and during sprints.
Rated at 64 decibels while riding at 20mph, the H2 is significantly louder than most other direct-drive smart trainers, especially at the >$800 price point.
For the power nerds and serious e-Racers, the Saris CycleOps H2 can handle up to 2000w at 20mph (32kph) and simulate a +/-20% gradient, which should cover just about everything your legs can handle themselves.
The H2 is thru-axle compatible with fork widths of 142mm or 148mm, and quick-release compatible with fork widths of 130mm and 135mm. Unfortunately, the H2 doesn't come with a cassette, so you'll have to factor that into your budget, plus a little bit of elbow grease to get it installed.
Saris CycleOps H2 vs Saris H3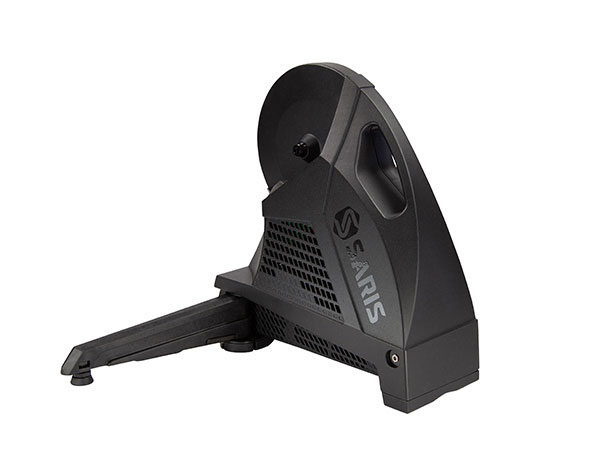 Compared to the Saris H3, the CycleOps H2 is significantly louder, and not quite as capable or smooth.
The H3 is an upgrade in almost every way, so the only reason you'd really consider getting an H2 is if the H3's are out of stock, or you can find a discounted H2, such as a used or refurbished unit. It's highly unlikely that you'd pay full price for an H2 in 2021, but a discount is never guaranteed.
Neither the H2 nor H3 comes with a cassette, so you're not missing out on anything there. Both have a great ride feel and are very reliable, both in terms of structural build and electronic capabilities.
One of the most underrated features of a Saris (née CycleOps) trainer is the customer service. As a small(ish), family-owned company, Saris is known for excellent customer service, updated information, and fantastic turnaround times.
I've experienced this firsthand when I needed a replacement part for my Saris MP1 Nfinity Trainer Platform. I emailed Saris, they got back to me within the hour, connected me to the right representative, and shipped me a replacement part the very next day. It's difficult to put into words how nice it is to feel valued and important, and to get the help you need, right away.
If the H2 doesn't sound like quite the right fit for you, Saris offers a number of other trainers, including both wheel-on and direct drive options.
Other Options
In case you're wondering how the H2 stacks up against other direct-drive smart trainers, it has the same power capabilities as the Wahoo KICKR, but is (once again) significantly louder. I hope you see the common theme here.
The Tacx NEO 2T can measure power more accurately, simulate a +/-25% grade, and up to 2400w; but it also cost $1,399.99.
If you're looking for elite direct-drive smart trainers with all the capabilities in the world (and you're not worried about spending the extra cash), we recommend the Tacx NEO 2T.
For other options, see our reviews on other bike/smart trainers:
Direct Drive
Wheel-on
Bike
Saris (née CycleOps) Indoor Trainers
The company currently offers six indoor trainer options:
One direct-drive smart trainer
Two wheel-on smart trainers
Three basic trainers
One set of rollers
Here are a few of the options that Saris offers:
H3 Smart Trainer ($999.99) – Quieter. That's the main difference between H2 and H3. Other than that, both direct drive trainers boast fantastic capabilities, ride feel, and all-round quality for a trainer at this price point.
M2 Smart Trainer($499.99) – The M2 has the highest gradient simulation (+/-15%) of any wheel-on trainer and comes with integrated cadence, speed, and power data.
Saris Fluid² Trainer ($349.99) – The best-selling trainer in America, this wheel-on trainer offers a wide resistance range and a road-like feel using a fluid resistance unit.
Saris Mag Trainer ($189.99)– The most affordable trainer option from Saris, the Mag Trainer uses a magnetic resistance unit to provide a quiet and frictionless ride in a wheel-on trainer.
Aluminum Rollers ($299.99) – For the most real-world feel, the quiet and smooth Saris Aluminum Rollers will help you practice your balance and riding technique on a unique indoor training unit.
Saris CycleOps H2 Considerations
The Saris CycleOps H2 is significantly louder than the Saris H3 – Saris says that the H3 is "5X quieter" than the H2. That's a big difference when you're paying top dollar for a direct drive smart trainer. "5X quieter" is the difference between waking up the whole house with the H2, and being able to ride the H3 while the kids are still sleeping.
Rated at 64 decibels at 20mph, the H2 isn't the loudest noise in the world, but when you pay a premium, you expect the best, and the CycleOps falls short in this category.
Saris only tests their trainers up to a combined (bike + rider) weight of 300lbs. This is a bit of a bummer considering that many riders nowadays are getting into indoor riding for the sake of fitness and weight loss. With an older bike that weighs 20-25lbs, the H2 lends itself to a relatively lean audience.
Considering the cost and capabilities of this trainer, the elite/trained crowd is certainly the H2's target audience, but it's still something to consider when spending this much on an indoor trainer.
***
Points of Improvement for
Saris CycleOps H2
What we like about
Saris CycleOps H2
Very loud (at this price point)
Great ride feel
Cassette not included
Can handle 2000w and simulate +/-20% gradient
High cost/low value
+/-2% power accuracy
Summary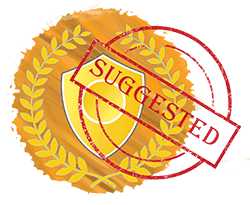 The bottom line is this: if you don't mind the noise, the Saris CycleOps H2 is a fantastic all-round direct-drive smart trainer, with power accuracy and capabilities that match the best trainers on the market.
The H2 also delivers a smooth ride feel (courtesy of its 20lb. flywheel) and wide base for added support. The ability to take the H2 "off-line" – not being connected to a third-party virtual cycling app – is a bonus for riders who might want to travel with their H2, say, for a pre-race warm-up, or a quick spin in the hotel room.
Overall, the H2 is a solid direct-drive smart trainer at a mid-to-high level price point. There is hardly anything wrong with the trainer apart from the noise and a hefty price tag. If you can stomach those two sacrifices, the Saris CycleOps H2 could be the trainer for you.
There are no comments yet, add one below.