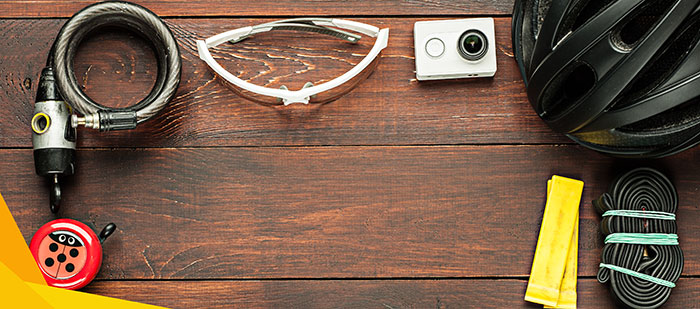 Helmets, locks, lights, tools, and more… The best bike accessories we recommend to make your rides easier, safer, and more enjoyable.
The beauty of cycling is that bikes are endlessly customizable.
There's always a new accessory that you can add to your bike gear collection to improve your riding experience.
A helmet, bike lock, maintenance tools, and lights are a must-have for everyone. Other bike accessories are optional, letting you pick and choose based on your needs, preferences, and riding style.
Here is a lengthy list of the best bike accessories we recommend and think that every serious rider could benefit from having.
Jump to: Helmets | Bells | Locks | Lights | Maintenance Tools | Baskets | Phone Mounts
---
Best Bike Accessories
---
---
Helmets
---
MIPS rotational protection
Extended rear coverage
21 cooling vents
Smith Engage is a popular trail helmet with extended rear coverage intended for anyone who needs safety-improving mountain bike accessories.
It offers extended rear coverage and MIPS technology that will provide full protection for your noggin in case of a hard crash.
Finding the right fit is easy as engage comes in three sizes (S, M, L) and features the VaporFit system that offers 270° fit adjustment.
This helmet is ideal for long rides on warm days as it has 21 vents that will keep your head cool. They will also prevent your eyewear from fogging, which can be both annoying and dangerous when hitting a technical trail.
Giro Source MIPS Women's Helmet
Five sizes available
3-bolt visor
Roc Loc 5 fit system
Compared to a few years ago, women can now choose from a much bigger selection of women's bike accessories and gear. Giro Source MIPS is a women-specific helmet intended for MTB riders who love riding trails.
Of course, it has the MIPS technology that will protect you against rotational forces, but it also features deep coverage that will protect the back of your head.
Giro offers Source in as many as five sizes, so you should have no trouble finding yours. By using the Roc Loc 5 fit system, you can also find the most comfortable fit.
Other great features include 16 vents, wind tunnel internal channeling, and a 3-bolt visor.
Lazer Z1 MIPS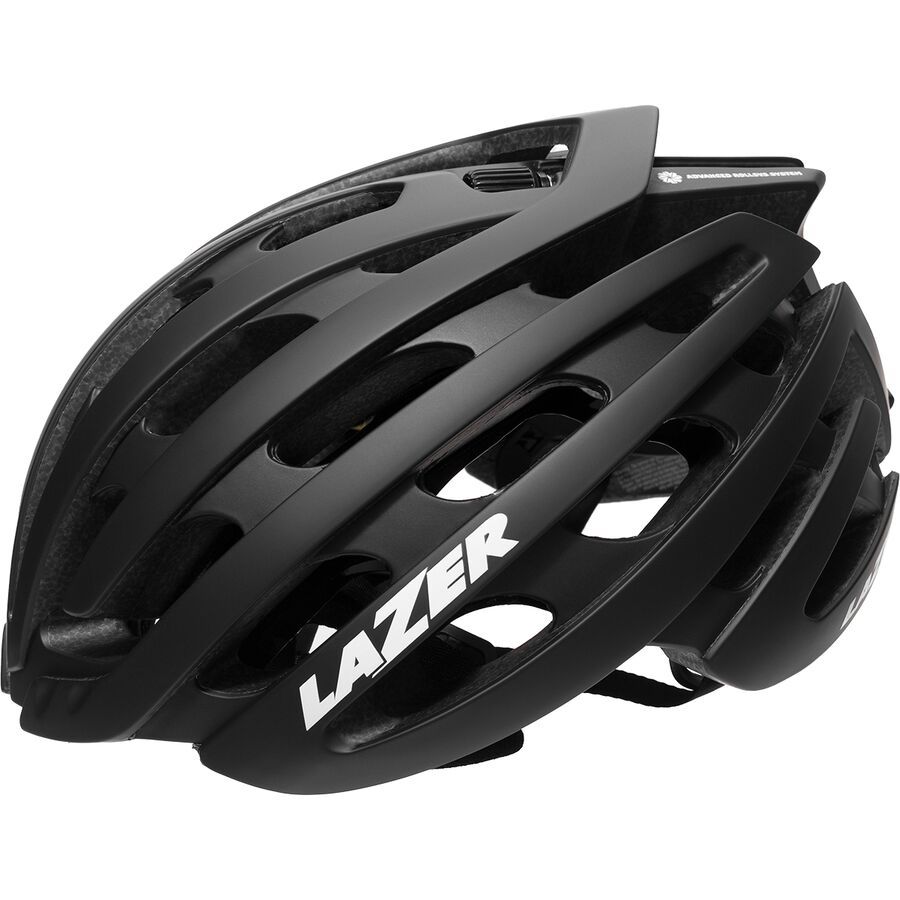 T-Pro and MIPS protection
31 vents
Advanced Rollsys retention system
When it comes to road bike accessories, a helmet increases your safety but it also affects aerodynamics and speed. Lazer Z1 is a premium road helmet with excellent ventilation and a low-profile design.
When it comes to protection, Lazer Z1 comes with MIPS and boasts the T-pro system that offers additional protection in the temple area of the head.
This helmet also has excellent ventilation thanks to 31 vents, so it's excellent for long climbs on hot summer days.
Get it if you're willing to spend a bit more to have a helmet that has been worn to multiple professional victories.
Oakley ARO3 Lite Bike Helmet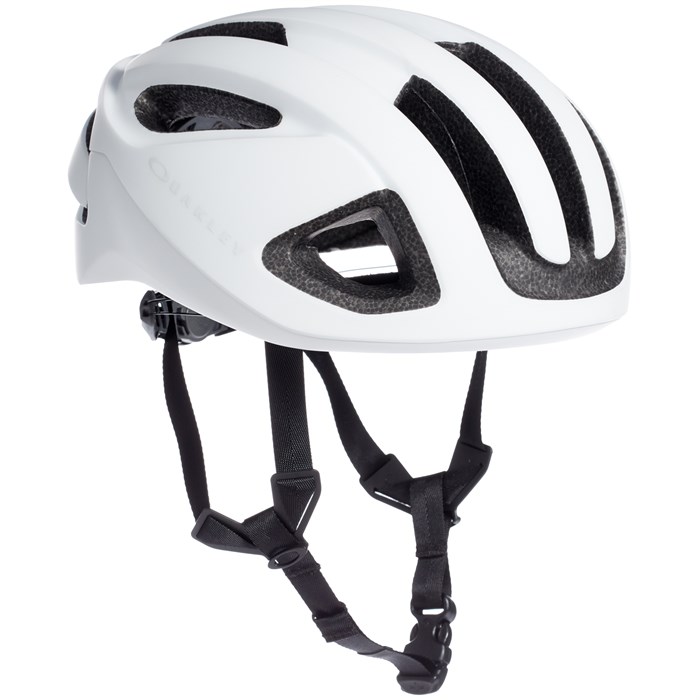 X-Static Brow Padding
MIPS lining
Eyewear dock
Oakley ARO3 has become one of the best-selling helmets around the world. The reason is the value that comes with these road bike accessories.
Oakley is best known for its bike glasses, but ARO3 has received the same attention to detail and expertise. It features the MIPS technology and meets all the safety standards, including CPSC 1203, EN1078 and ANZ2063 Certifications.
What makes ARO3 stand out from similar helmets is the X-Static Brow Padding that inhibits the growth of bacteria and eliminates unpleasant odor.
There's also an eyewear dock included to keep your shades handy and securely stored.
See More: Best Helmets
---
Bells
---
ROCKBROS Electra Bike Bell
90 dB
Three sounds
Water-resistant silicone cover
Rockbros Electra is an interesting electric bike bell that will easily let anyone know that you're approaching from behind.
It attaches easily onto any handlebar and weighs just 33g. Thanks to a silicone cover, this bell is resistant to water, so you can use it for everyday commuting.
Rockbros Electra has three types of sounds and is pretty loud at 90 dB. You can get it in black, green, blue, and red colors to match your bike and other gear.
Get it if you want a small, discreet, yet loud electric bell that nobody can ignore. It's one of the best bike accessories for commuters.
Funky designs
Loud sound
Compatible with all standard handlebars
Apart from being an important safety feature, a bike bell is also a chance to give your bike some character. That's why we love the Electra Domed Ringer bell.
It's available in seven attractive and funky designs, including a cat, donut, gnome, ice cream, otters, and more. It's great for kids, teenagers, and fun adults.
Related: Best Bikes For Teenagers
The Electra Domed Ringer bell attaches all standard bicycle handlebars and weighs just 4 ounces. The lever is easy to push and the bell produces a loud and recognizable sound.
Looking for more fun accessories? Or perhaps looking for accessories for your kid? Take a look at our list of the best kids bike accessories.
Timber Mountain Bike Bell
"Cowbell" sound
On-off switch
Solid brass bell for excellent durability
Bike bells are great for alerting pedestrians and other riders and getting more room on the bike path. But, when riding on remote trails, there are other things you need to worry about, such as bears and other wildlife.
The Timber MTB bell attaches to your handlebar and produces a "cowbell" type of notice to notify others of your presence. Pedestrians on the trails will give you room to pass and wildlife will know well in advance that something's coming.
When you want to stay silent, you can use an on/off switch or remove it in seconds with a quick-release clamp. It's one of the must-have mountain bike accessories we recommend.
Knog
Oi Luxe Bike Bell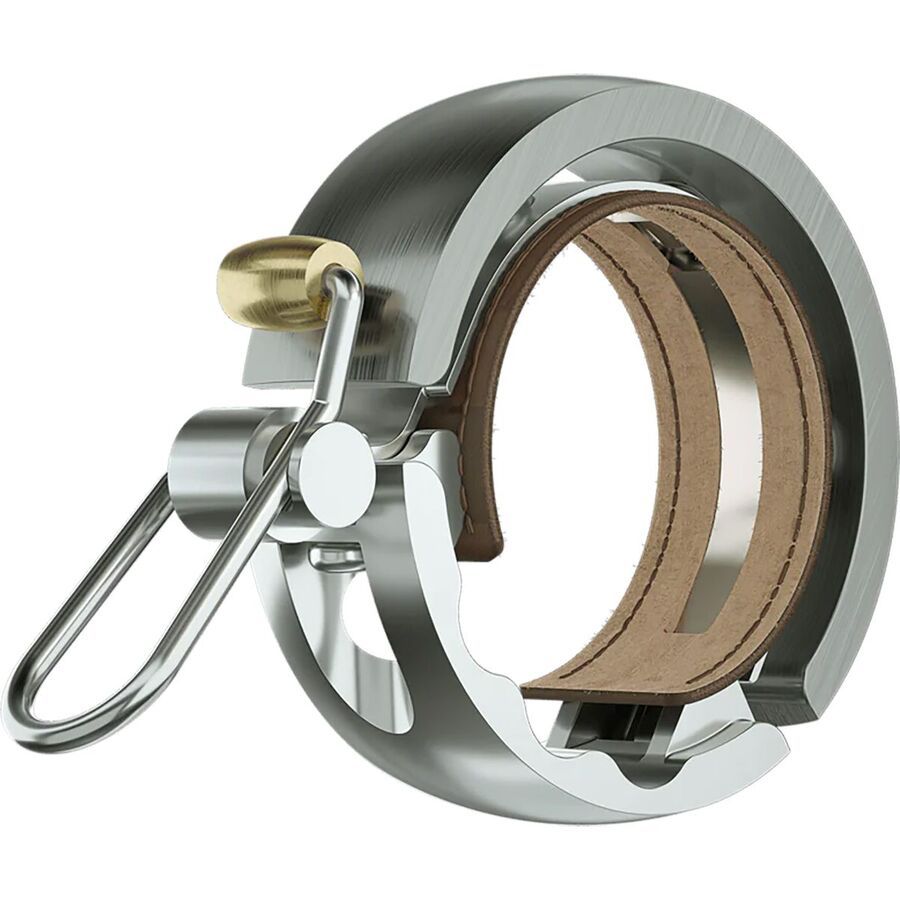 Old-school-cool looks
Low-profile design
Available in three colors
Knog Oi Luxe is one of the best-looking bike bells on the market for those who carry both about style and function.
It has a low-profile design available in silver, brass, or black colors, so it can fit any bicycle. However, it's most suitable for retro bikes and fixies, due to its old-school-cool looks.
See more: Best Bike Bells
Knog Oi Luxe is made from CNC-machined parts and features a leather insert to protect your handlebar from scratches. Depending on the size of your handlebar, you can get it in two sizes—small and large.
---
Locks
---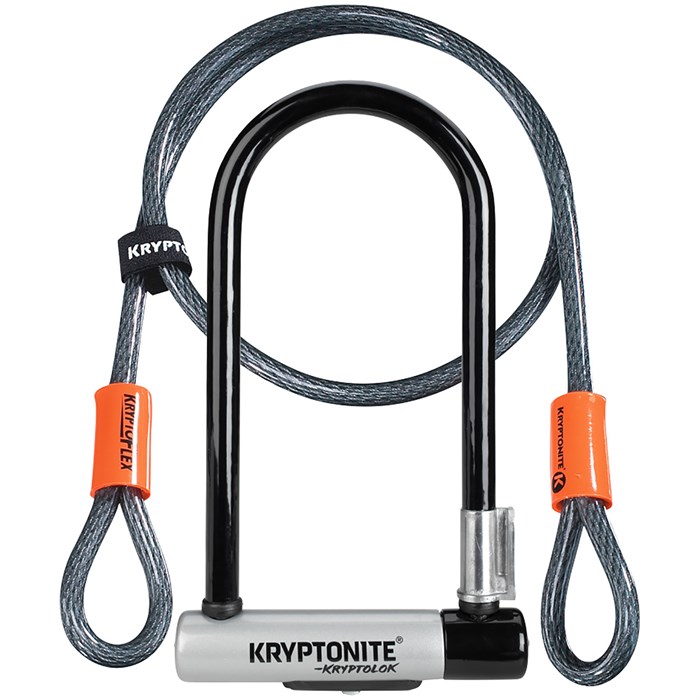 U-lock and cable lock
Two keys + Keysafe program
12.7mm Hardened Performance Steel Shackle
Protecting a bike fully typically requires at least two locks—one for the frame and the rear wheel and another one for the front wheel. That's why we recommend getting this Kryptonite KryptoLok combo.
It consists of a 4″ x 9″ U-lock and a 4′ double loop cable. The cable does not come with a lock, but you can pull the ends through the U-lock and secure it that way.
Kryptonite is one of the best, if not the best manufacturers of bike locks. It offers two stainless steel keys, a Keysafe program, anti-theft protection up to $1,750, and a rotating dust cover.
Basically, these two locks are all you need to protect your bike and bike accessories if you leave them in high-risk areas.
ABUS Bordo Combo 6100/90
4-digit combo lock
35.40″ circumference
Made from 0.22mm bars
Folding locks such as ABUS Bordo are practical and easy to carry around. Plus, they offer a high level of protection that's right behind u-locks.
ABUS Bordo is made from 0.22mm steel bars, with a soft coating that will protect your bike's paintwork. It weighs 2.75 lbs, which is not lightweight by any means, but it has a 35.40″ circumference, so you can easily lock your bike around a post.
The combination locking system is also easy to use. All you need to do is memorize a 4-digit combo, eliminating the risk of losing the key.
3 stainless steel keys
Eligible for Key Safe program
Lifetime warranty
The Kryptonite New-U New York Lock is the go-to u-lock for anyone who wants a tried and true product with thousands of positive reviews online.
It's made with a 16mm hardened MAX-performance steel that resists leverage attacks and bolt cutters. Plus, the disc-style cylinder is pick- and drill-resistant. Therefore, this lock will give a headache even to the most experienced bike thieves.
This Kryptonite U-lock has 8″ x 4″ dimensions, so it can easily secure the rear wheel and the frame. It also comes with a mounting bracket to carry on the bike.
Serfas CL-20 Cable Combo Lock
20mm thick cable
4.5 ft. length
5-digit resettable combination
Serfas CL-20 is a lightweight cable combination lock that's great if you want to save some weight and not worry about losing the keys.
Keep in mind that experts recommend using cable locks for short stops only. Don't expect it to provide the same protection as a u-lock.
Though, the 20mm Ultra-Thick braided steel cable will be a challenge for any bolt cutter. It's 4.5′ long, which makes it easy to find a place to tie it around. The cable is coated in rubber, so it won't damage your paintwork.
The 5-digit combo is resettable, so you can change it occasionally to improve your bike's security.
See More: Best Bike Locks
---
Lights
---
Lezyne Zecto Drive Light Combo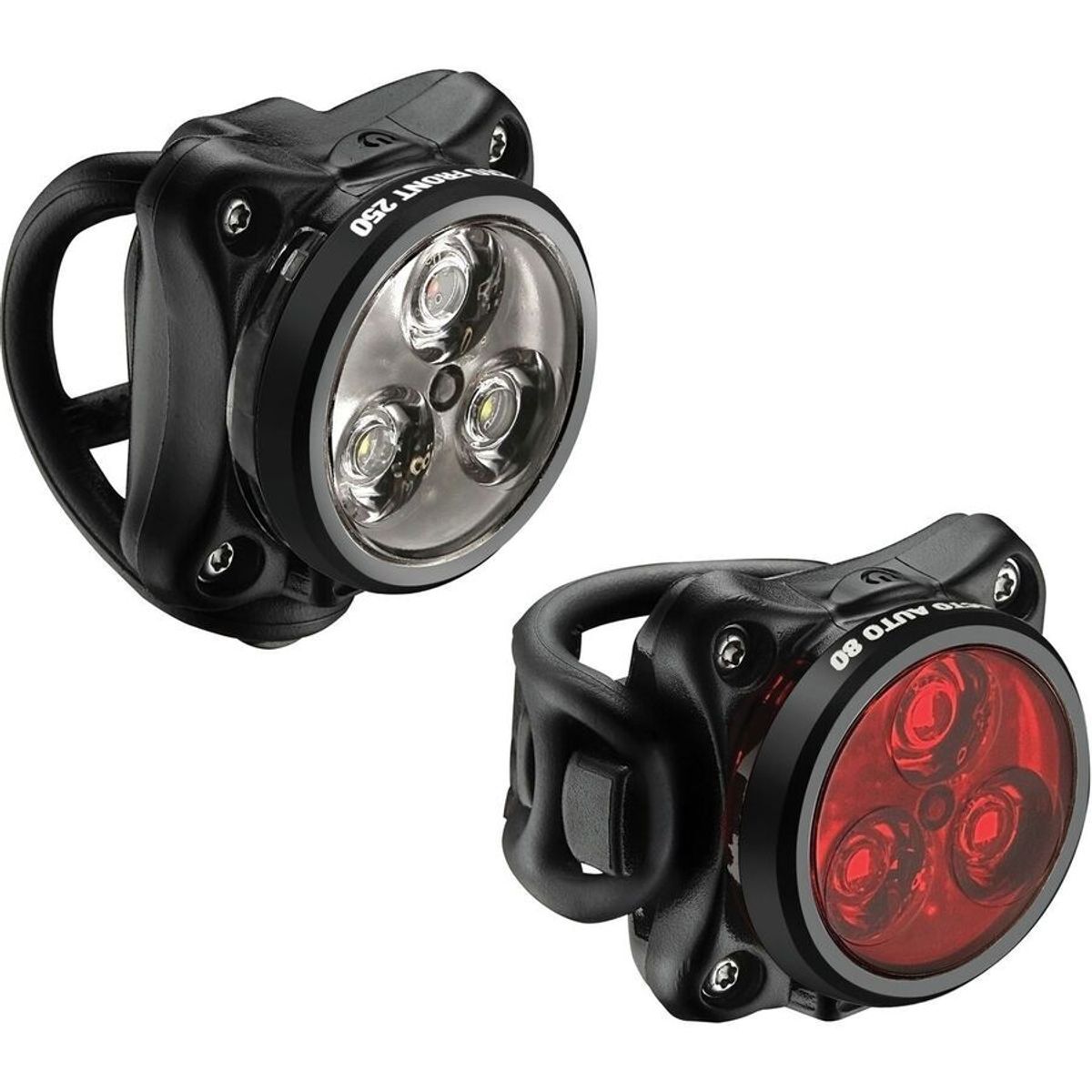 180-degree visibility
Multiple modes
USB-rechargeable
The Lezyne Zecto Drive Light combo is perfect for you if you ride on well-lit streets and only want to improve your visibility.
Both lights offer 180-degree visibility and multiple modes deliver flashing or continuous light, depending on your needs and road conditions.
These are USB-rechargeable lights, so you can recharge them easily on the go, though one charge lasts a long time.
We also love the easy clip-on attachment system that is easy to use and very secure on bumpy city streets.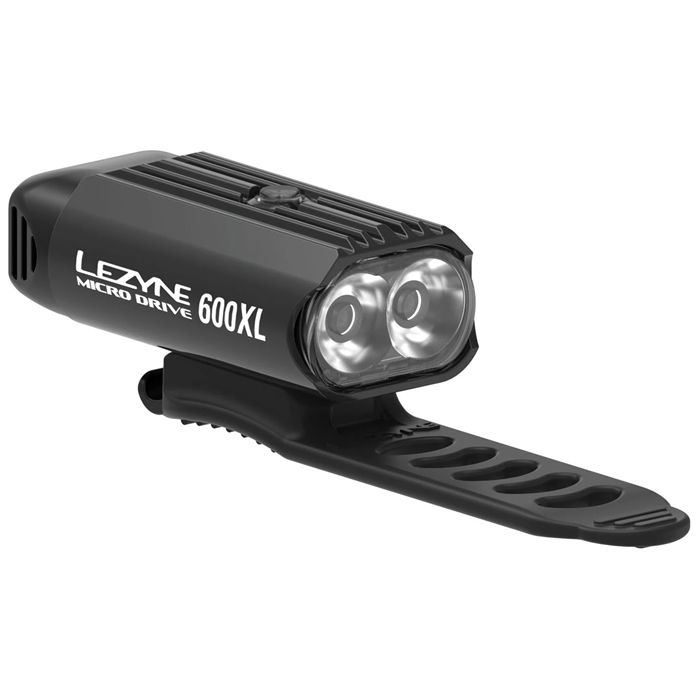 USB-rechargeable
Up to 20h runtime
8 modes
If you want to see and be seen, definitely consider the Lezyne Hecto Drive 500 XL light. This front bike light is incredibly lightweight (84g) and super bright, which makes it ideal for road riders who want to save weight.
Its USB-rechargeable battery charges fully in just 2.5h and offers up to 20 hours of autonomy. There are 4 continuous and 4 flashing modes, so you can find the right one for any situation and maximize the runtime.
The construction is made from CNC-machined aluminum so it's as durable as it gets. Plus, it has side cutouts for 180-degree visibility.
This is an excellent choice for the money, ideal for roadies, commuters, and mountain bikers.
Gyhuego USB Rechargeable Bike Lights
Aluminum casing
Front and rear light
USB-rechargeable
Purchasing affordable bike lights on Amazon would not be our first choice, but this Gyhuego model is an exception. It offers unbeatable value for the money and has 1800+ ratings with 4.7 out of 5 stars.
The aluminum casing is extremely durable and fully waterproof, so you can use this light in all riding conditions. What we really like is the 360-degree rotatable holder, making it easy to find the right angle.
According to the manufacturer, the LED bulbs have 4000 lumens. Though that's questionable, the front light is very bright, which makes it one of the best mountain bike accessories.
This is a USB-rechargeable bike light that offers 4 hours of runtime in the bright setting and 10 hours in the low setting. The working modes are adjustable and you can choose between 3 or 5 mode combos.
This package also includes a rear light that also runs in several modes, so you will be visible from all sides.
Tailight + Rearview radar
Two modes
Compatible with smartphones and bike computers
Garmin Varia is more than just a simple taillight. It doubles as a rearview radar that notifies you of cars approaching from behind and alerts you if any of those cars are about to pass to close to you or crash into you.
You can connect it to a bike computer or a smartphone via Bluetooth. When used with your smartphone, the Garmin Varia app uses bold graphics to indicate the position and speed of approaching vehicles, plus it provides tone and vibration alerts.
Garmin Varia charges fully in 3 hours and provides 6 hours of runtime on high and 16 hours on low settings. It weighs just 2.5 ounces, so it's ideal for any rider, including roadies.
See More: Best Bike Lights
---
Maintenance Tools
---
Crank Brothers M17 Tool
17 tools
Includes chain tool
Lightweight and compact
A high-quality multi-tool is something that every rider needs, no matter who far they ride from home. Occasionally, you'll have to make small adjustments to your bike on the road, or do quick repairs that will save you from being stranded in the middle of nowhere.
The Crank Brothers M17 multi-tool has 17 individual tools, including:
Hex wrenches: 2, 2.5, 3, 4, 5, 6, 8
Screwdrivers: #2 Philips, #2 flat
Torx T-25
Chain tool: 8-9-10 speed compatible
Open wrench: 8mm, 10mm
Spoke wrench
The tool itself weighs just 168g and is 89mm long, so it easily fits in your jersey pocket or compact saddlebag. There are no excuses not to carry it on every ride.
Lezyne Sport Drive Floor Pump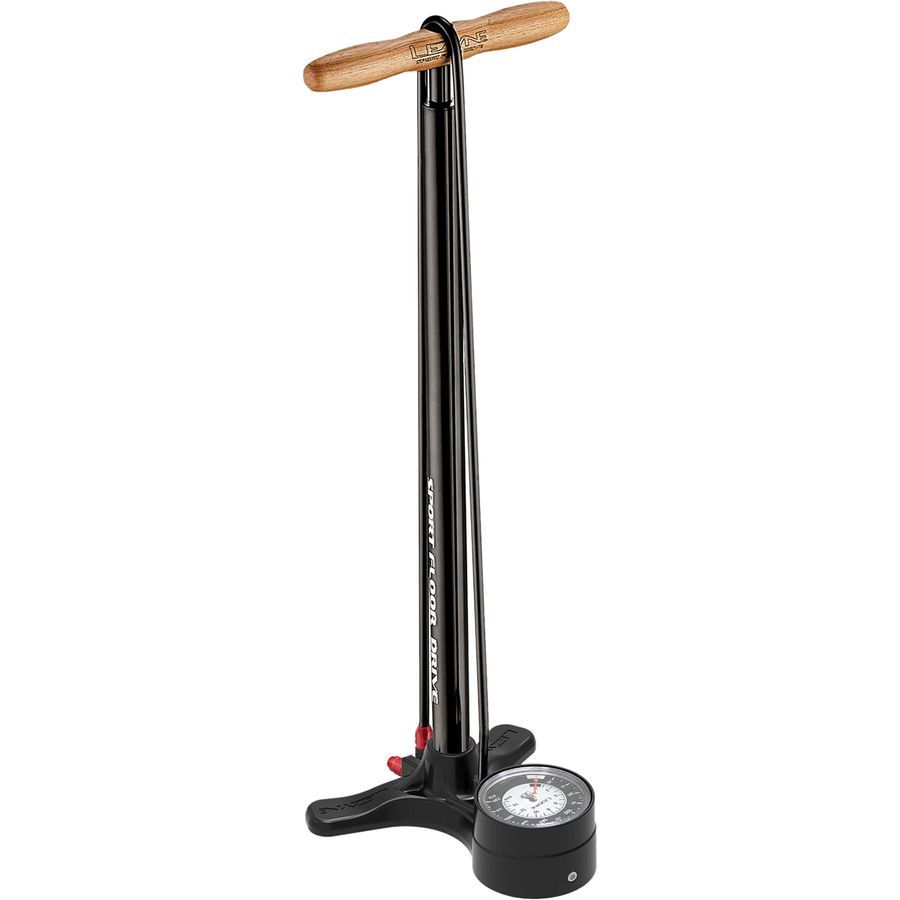 Presta, Schrader, Dunlop
2.5″ gauge
Wooden handle and steel air chamber
Checking the tire pressure should be done before each ride which is why every serious cyclist needs a dependable floor pump. With its timeless retro design, Lezyne Sport Drive proves that cool bike accessories can also be functional.
It has a wooden handle and a steel air chamber that guarantee durability and look great. The valve head is compatible with Presta, Schrader, and Dunlop valves, so you can use it on all of the bikes you have.
You'll also love the 2.5″ display gauge that shows precise pressure readings up to 220 psi, which is more than enough for any type of bike, including road bikes.
Best of all, the pump head screws onto the tire valve, ensuring a tight fit and preventing the valve from becoming bent.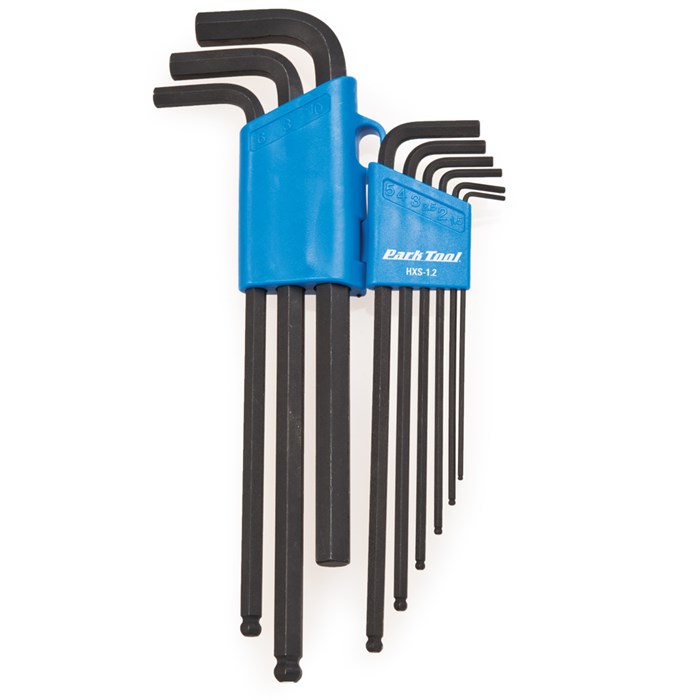 9 hex wrenches
Practical case
Extremely durable
A multi-tool is great for quick adjustments on the road, but it's not ideal for more serious maintenance at home. That's why we recommend this set of Park Tool hex wrenches that includes 1.5, 2, 2.5, 3, 4, 5, 6, 8, and 10mm Sizes.
If you have a modern bicycle, this is basically everything you need in order to perform regular maintenance. The hex wrenches come with a practical holder, so they won't disappear magically when you turn your head.
Of course, the quality and durability of Park Tool wrench is something that's a known fact, which makes them must-have bike accessories.
Keeping your chain and drivetrain clean is paramount in order for your bike to perform well. However, it can also be a messy ordeal if you don't have the right tools to do the job.
Read More: Bicycle Chain Cleaning and Maintenanace
This Park Tool cleaning kit is a riders' favorite because it simplifies the cleaning process, cleans everything thoroughly, and eliminates any mess.
The set includes a chain scrubber, gear brush, and degreaser. Just pour some degreaser into the chain scrubber, attach it to the chain, and rotate your pedals a few times.
Voila! Your chain is perfectly clean and all the great and gunk stays inside the enclosed casing. These are must-have bike accessories for all cyclists!
---
Baskets
---
Attaches and detaches easily
Carries up to 11 lbs.
Weighs just 2 lbs. 9 oz.
The Electra Honeycomb front basket is perfect for on- and off-the-bike usage. Attach it to your handlebar with a quick-release mount and take it off when you head inside the shop. It carries up to 11 lbs of cargo, which is more than enough for daily grocery trips.
The basket itself weighs just 2 lbs. 9 oz. and its dimensions are 12.5 x 9.5 x 8.5 inches. You can get it in three colors (black, pink, cream) to match your bike paintwork, which makes it one of the best women's bike accessories that's also suitable for men.
Portland Design Works Bodega Basket
U-lock slot carrier
15 lbs. weight limit
Compatible with 22.0-31.8mm bars
The Portland Design Works Bodega Basket is just what you need for grocery runs or daily commutes. It's made from durable aluminum tubing and attaches to any bike handlebar with a German-made mounting bracket.
This basket can carry up to 15 lbs of weight and even has a U-lock slot that lets you bring a U-lock and keep your bike safe. Its total weight is just 2.3 lbs. and you can even mount a headlight on it.
Topeak
Fixer 3E Front Basket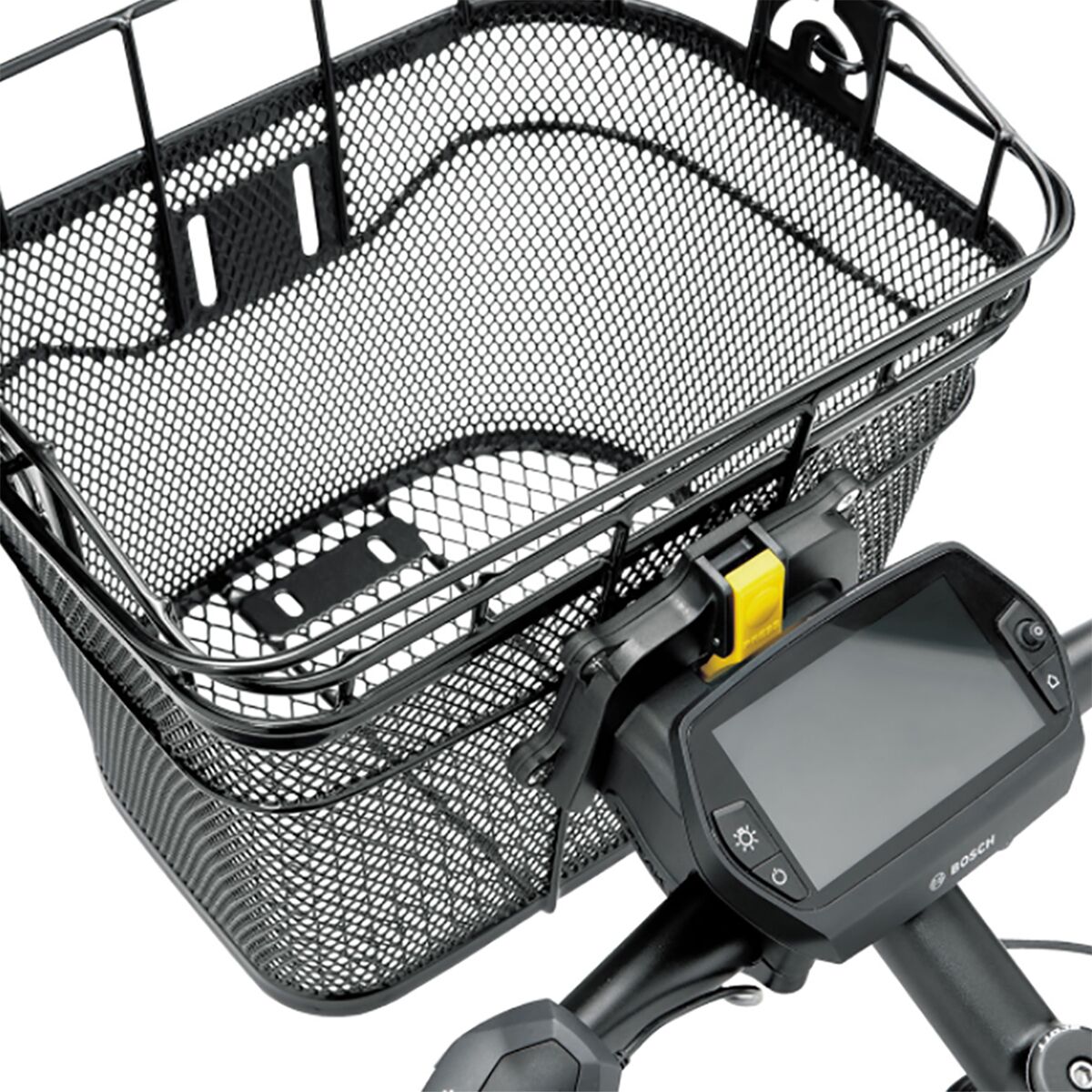 QuckClick handlebar mount
Carries up to 11 lbs.
Made from aluminum
Topeak is one of the market leaders when it comes to cycle accessories such as baskets, racks, panniers, and trailers. The Fixer 3E front basket is simple and gets the job done for most riders.
The construction is made from aluminum, it weighs around 3 lbs. and carries up to 11 lbs. of weight. It has a New QuickClick® Handlebar Mount that lets you quickly attach and detach the basket and carry it on the bike or in your hand.
One of the best bike accessories for adults to do grocery shopping or carry pets on adventures.
Nantucket Bicycle Basket Co. Lightship Collection
Made from rattan cane
Carries up to 13 lbs.
Compatible with most adult bikes
If you have a stylish cruiser or comfort bicycle, you can't mount any basket on it. I mean, you can, but it won't look good. Instead, you need to choose cool bike accessories.
The Nantucket Lightship wickered basket is ideal for retro bikes with a soul. It's made from finely woven rattan cane and attaches to any handlebar size with two adjustable leather straps.
This basket carries up to 13 lbs which makes it great for carrying all your picnic necessities or taking your puppy for a ride.
---
Phone Mounts
---
360-degree rotation
Holds standard and plus-size phones
Attaches to any handlebar size
The Nite Ize Wraptor phone mount is excellent for keeping your cycling apps and maps visible at all times. Thanks to a universal mount, you can even attach it onto strollers and stay entertaining while going for a walk with your baby.
The mount rotates 360-degrees, so you can switch between portrait and landscape modes in seconds. The rubber harness fits standard and plus-size phones, so it's compatible with all modern phones. It keeps your device firmly in place so you can ride freely over any surface and terrain.
Lezyne Smartphone Vise Handlebar Mount
Made from aluminum
Compatible with all modern smartphones
Unique dual-rod design
This Lezyne phone mount is one of the simplest and most effective cycle accessories we've seen so far. It has a straightforward design that slides to open and close via a twist knob for secure and precise mounting.
The mount is made from light and durable aluminum and comes with non-slip inserts to keep your phone in place. You can now have your map visible at all times and use your phone instead of a GPS computer.
Lezyne
Smart Grip Phone Mount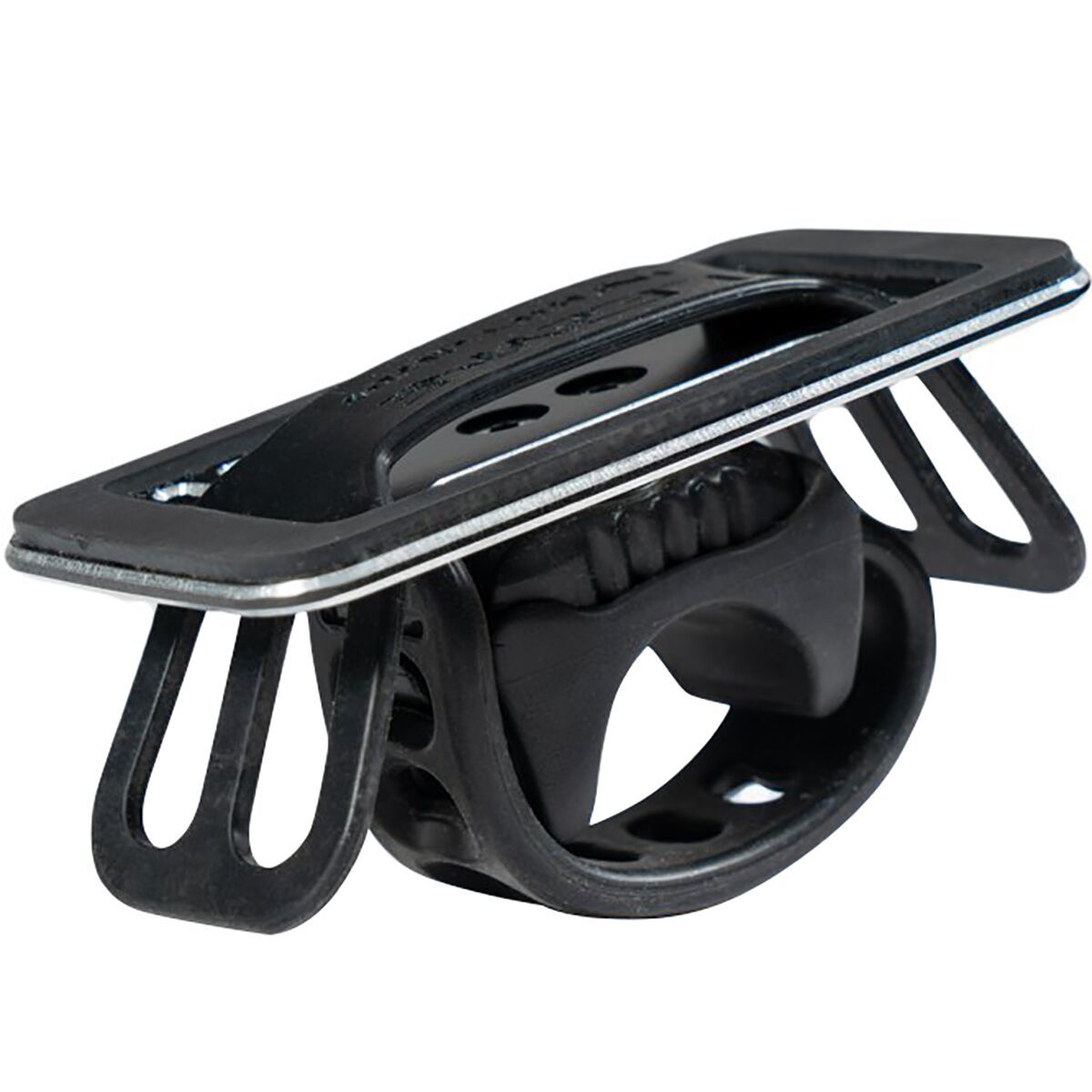 Made from machined aluminum
Compatible with all modern smartphones
Attaches quickly and securely
Lezyne Smart Grip is a light and secure phone mount that's compatible with all types of modern smartphones. It attaches to all sizes of handlebars with a universal rubber mount and detaches in a matter of seconds.
The mount body is made from high-quality machined aluminum and the entire mount weighs just 106g. That makes it perfect for all types of riders, including mountain bikers and weight-wary roadies.
Quad Lock Out Front Bike Mount
Out-front design
Compatible with all quad-lock cases
Light and secure
This is a unique phone mount with one of the most secure clamping mechanisms. It uses a lock that's similar to the one used by Garmin devices, so your phone will stay on the handlebars no matter what.
The Quad Lock Out front bike mount suits 35mm, 31.8mm, 25.4mm & 22mm handlebar sizes and is compatible with all Quad Lock phone cases.
You can either attach it to the handlebar or rotate it 180 degrees and mount it on the stem.
FAQ
There are no comments yet, add one below.