The Santa Cruz Hightower is a 29″ trail bike with a mix of all the best elements Santa Cruz mountain bikes have to offer. It fits snugly between Santa Cruz's other popular mountain bikes, the Megatower and the Tallboy, offering more maneuverability than the Megatower and more stability on rough terrain than the Tallboy.
For 2020, Santa Cruz has released an updated version of the Hightower that has a more intense design for better downhill charging. This has been combined with Santa Cruz's low-mount VPP platform to provide impressive deep stroke support and an all-round tougher but slacker feel.
Weight range: 13.3kg – 15.8kg
Frame options: Aluminum, Carbon C, Carbon CC
Wheel sizes: 29″ standard, 27.5″ optional
Price range: $2,899 – $10,499
Frame
The Hightower comes in three different frame materials – Aluminum, Carbon C and Carbon CC. (Carbon CC is Santa Cruz's slightly lighter – and slightly more expensive – carbon frame material). The lightest Carbon CC version of the Hightower weighs in at approximately 29.3lb. The heaviest aluminum version weighs about 34.8lb. This might not sound like a big difference but you will certainly feel it on the hills.
The new Hightower comes with an extended wheelbase, adding an impressive 30mm and giving the bike a more solid feel overall. The head tube is slackened by an additional 0.5 to 0.8 degrees (depending on where you set the adjustable 'flip-chip') which gives greater stability on downhills but sacrifices response in tight situations. While this makes for a more exciting ride it also puts a bit more responsibility on the rider to better judge corners and pre-empts obstacles.
Flip-chip Settings
The flip-chip integration means riders can adjust the head tube and seat tube angle to suit the style of riding.
Set the chip to 'low' for a better downhill experience and 'high' for an easier uphill ride. 'Low' puts the head tube at 65.2-degrees and seat tube at 76.3, while 'high' puts the head tube at 65.5 degrees and the seat tube at 76.8.
Suspension
The Hightower benefits from Santa Cruz's signature VPP suspension design which has proven successful on the Megatower, Bronson and several other Santa Cruz bikes. The VPP platform has super-fast recovery coming out of tension, making for an excellent response on corners but slightly high vibration on corrugated surfaces.
The combination of flip-chip adjustable geometry and the VPP suspension platform make Santa Cruz Hightower one of the most capable and versatile bikes on the trails.
The higher-end Hightower models are fitted with the Super Deluxe Ultimate VPP shocks which feature a convenient external dial for easy adjustment. On the aluminum version, riders will find the FOX Float Performance DPS system to be more than adequate.
Forks
All Hightower's come with a RockShox fork, with the Yari on lower-end models and the Lyrik Ultimate on the higher-end carbon versions.
The Hightower geometry is designed to work best with a 150mm fork with 42 or 44mm offset. However, if you are using 27.5″ wheels it can also accommodate a 160mm fork to keep the bottom bracket at the standard height in the 344mm range.
Related: Santa Cruz Chameleon
Wheels
The Hightower comes standard with 29×2.4″ WTB ST wheels on the lower-end aluminum versions. Compatible with 27.5×2.8″ wheels if required.
Higher-end carbon versions benefit from Race Face AR Offset 30 rims or Santa Cruz Reserve 30 Carbon. Tires are the excellent Maxxis Minion DHR2 across the board.
Handling
The Hightower succeeds in combining downhill charging power and uphill climbing strength into one bike but does sacrifice some climbing ability to achieve this. When compared to Santa Cruz's mountain climbing beast, the Tallboy, you can really notice the difference. However, most riders will welcome the slight extra effort required on hills in exchange for the excellent downhill ride.
The Hightower shreds mountain descents with a ferocity that is rare in even the most vicious of downhill-focused bikes. It manages to cling on to just enough traction to feel safe while still providing a fearsomely fast ride. Some less advanced riders may feel the need to 'tame' the Hightower a bit before attempting any serious downhills.
Santa Cruz Hightower is an excellent choice for riders nurturing a style of riding that incorporates rough descents and speedy corners with fast berms.
The excellent VPP suspension system holds out incredibly well, even well past 50% on the travel and with excellent recovery. While this does create a bit of extra bounce on rough terrain it means you can really dig into corners without worrying about losing traction.
Pricing
The Hightower has a wide range of pricing options that will suit any pocket, from $2,899 on its entry-level aluminum model to $10,499 on the top-of-the-range Carbon CC, which features SRAM AXS wireless drivetrain and Santa Cruz reserve carbon wheels.
Related: Review of Santa Cruz Stigmata (Gravel)
The more mid-range Hightower X01 Reserve is a more affordable carbon option at $8,299, with the SRAM X01 Eagle drivechain and carbon wheels. For the most affordable of the Hightower carbon bikes, you can get the Hightower R at $4,299, which features a standard Carbon C frame with WTB ST i29 rims and SRAM NX Eagle groupset.
The top-range aluminum Hightower S comes in at $4,199, with SRAM GX Eagle groupset and Race Face AR rims.
---
Other Santa Cruz MTB Models
---
Frame Sizing
S: 5'1″ – 5'5″
M: 5'5″ – 5'9″
L: 5'9″ – 6'1″
XL: 6'0″ – 6'4″
XXL: 6'4″ – 6'7″
FAQ
What kind of bike is a Hightower?
Santa Cruz describes its Hightower model as a do-it-all-well trail bike. It sits right between Megatower and Tallboy in terms of geometry and suspension, so it combines the best of two worlds. Use it to ride trails, descend rocky gardens, or climb and pedal all day long.
Is the Santa Cruz Hightower worth it?
Santa Cruz Hightower is worth every penny in the hands of the right rider. This is a premium, high-performance trail bicycle that will help you improve your skills and ride routes that you thought were out of reach before. Hightower is lightweight, fun, fast, and extremely capable.
Does the Santa Cruz Hightower come with a dropper post?
Yes, Santa Cruz Hightower comes with a dropper post. The less expensive builds have an SDG Tellis dropper post, whereas the more expensive models come with a RockShox Reverb Stealth dropper. Both are remotely controlled, so you can lower or raise your saddle in seconds.
How much is Santa Cruz Hightower?
Santa Cruz Hightower costs anywhere between $3,299 and $11,549. That makes it both one of Santa Cruz's cheapest and most expensive bikes. The price is influenced by the frame material (aluminum, carbon C, and carbon CC), as well as by component groupsets.
How well does the Santa Cruz Hightower climb?
Santa Cruz Hightower climbs like a charm. The VPP suspension's lower-link-mounted shock has excellent anti-squat properties, which means that the suspension won't "eat" your power while pedaling uphill. Instead, all of the torque from your legs will be transferred to the pedals and the drivetrain.
Bottom Line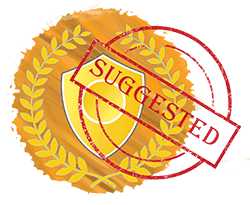 The Hightower is not simply a versatile mountain bike for all tastes. While it benefits from some tweaking that aims to accommodate a wider range of tastes, at its heart this is a downhill beast that will tear up the toughest of trails.
If you're looking for a tough trail bike to cover long distances there are probably some better options out there, but for an all-round mountain machine that handles uphills while tackling blistering descents, the Hightower will be hard to beat.
There are no comments yet, add one below.