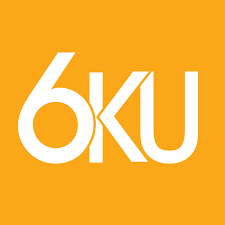 6KU Urban Track & Urban Fixie is a dream-come-true for any urban cyclist looking for an affordable bike for short commutes and leisure rides. These bikes look good, ride well, and feature flip-flop hubs.
Sometimes, we like to keep an eye out on the bikes available on Amazon.
The reason is quite simple — you can find bikes that you didn't know even existed. To be honest, the brand 6KU was something I never knew about. However, I wanted to know what's behind this best seller on Amazon, so keep reading if you want to learn more about it as well.
What's Behind 6KU?
To talk about the 6KU, we need to go back to 2013, when Jianwei "JW" Zhang founded Avant Sports. This company consists of three brands:
Aventon – Premium and lightweight models. Focuses on consumers directly, but it's available in bike shops as well.
Popula – An e-bike brand. Wound down.
6KU – The initial fixed-gear brand. Mass market brand.
They are selling their bikes online, but still, believe that it is important to grow their partnerships with bike shops:
"For us, our strategy is to continue to work with bike shops because the ultimate goal is to get more people on bikes. In the meantime, we want to continue to promote online because it helps to bring traffic, get more exposure and drive that traffic to the shops."
The 6KU Urban Track
The bike with the most user reviews on Amazon is the Urban Track model. It is available in four different colors (Tennis ball yellow / Matte Black / Satin blue-black / Gloss white). Depending on the color, 6 sizes are also available.
We consider it a large selection of sizes if a brand offers 5 sizes; however, 6KU Urban has 6!
6KU Urban Track sizes
| | |
| --- | --- |
| Frame Size | Rider height |
| 47 cm | 4'10" – 5'1″ |
| 49 cm | 5'2″ – 5'4″ |
| 52 cm | 5'5″ – 5'7″ |
| 55 cm | 5'8″ – 5'11" |
| 58 cm | 6'0″ – 6'2″ |
| 61 cm | 6'3″ – 6'6″ |
PS! All manufacturers should have these charts!
What You'll Get
This bike is meant for cruising around the city with ease. The frame is made from the popular 6061 double-butted alloy which most bikes in this price range (and higher) use. The fork and frame are strong, but bearings may wear off and require a replacement after extended usage.
The wheel size is a popular 700c, and tires have a 28c width. This is slightly wider than what's seen on most single or fixed gear bikes. Typically, 25c is the most popular size, but there are no drawbacks here. If you want, you can change the tires to suit your preferences.
We really like the deep rims seen on 6KU single or fixed gear bikes! They look incredibly fast and they are always on the cool side.
Thanks to the narrow flat bar, you should have no difficulties passing people on the street and on bike lanes. What I see too often is fixed or single gear bikes that have a normal-sized handlebar. That is not a good idea.
The weak part is the flip-flop hub which can wear out pretty quickly.
The weight of 6KU Urban Track is 21 lbs, which I consider light compared to other bikes in the same category.
To whom: The Urban Track model is meant for those who like to use a bike to make efficient city trips from point A to point B. The bike has great handling and it isn't too shiny, so thieves won't find it attractive.
6KU Urban Fixie
The Urban Fixie (or 6KU Fixed Gear Single Speed Urban Fixie Road Bike, as it's named on Amazon) nurtures a slightly different approach.
Related: Best Fixed Gear Bikes
First of all, you'll notice the huge selection of colors. To be exact, it's available in 17 different color sets. By that, we mean that the color of the frame is combined with the color of the wheels.
On the Urban Track model, the wheels were just black. It's a matter of taste and personal preference, but they sure look beautiful.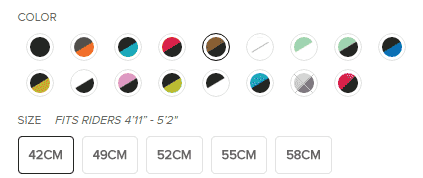 The 6KU Urban Fixie s not just a fixie bike, it actually has a flip-flop hub which increases its versatility.
The frame and fork are made of High Tensile Steel. It is slightly heavier than aluminum, but it's stronger too. It runs on a pair of stylish Deep V double-walled alloy rims, with a width of 30mm.
To make this awesome machine stop, you can use the front or rear brakes. I believe it is one of the things that makes this bike hugely popular, because some fixed or single-gear bikes only have pedal brakes and, in some cases, additional front brakes.
Read also: State Bicycle Co – Wulf
You can use two water bottle holders with the 6KU and its total weight is 24lbs.
Five sizes are available for riders between 4'11" and 6'5″ in height.
6KU Urban Fixie sizes
| | |
| --- | --- |
| Frame Size | Rider height |
| 42 cm | 4'11" – 5'2″ |
| 49 cm | 5'2″ – 5'5″ |
| 52 cm | 5'5″ – 5'9″ |
| 55 cm | 5'9″ – 6'1″ |
| 58 cm | 6'1″ – 6'5″ |
---
How Do Flip-Flop Hubs Work?
On a flip-flop rear wheel, there are two cogs on each side of the hub. One is fixed and the other one is a freewheel. Depending on the direction of the wheel, you can use the freewheel of the fixed cog.
With the fixed gear cog, the pedals are always spinning whenever you're moving forward (relative to the speed of the bike), and you can also ride backward.
On the freewheel cog, the pedals spin only when you are pedaling and providing momentum with the power of your legs. For switching from a freewheel to a fixed cog, you just need to turn the wheel around.
Consider Also: Best Single Speed Bikes
---
Other Users' Reviews About 6KU Bikes
There are plenty of reviews of 6KU bikes available online. Let's make the research easier for you and point out some repeated opinions from the owners:
Fast shipping
Easy assembly & set-up
Doesn't have a kickstand
Great for commuting to school and shop
Lighter than expected
Downsides of the bike:
Saddle bolt broke on a ride
Problems with the crank system
Wrong sizing (55cm didn't fit a 5'11" rider)
Some additional downsides (probably caused by shipping)
Axle wheel mount and the rear wheel were bent
Scratches on the frame
Bike never arrived
To Wrap It Up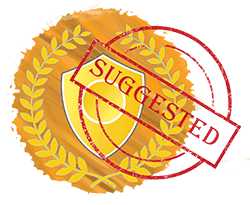 6KU bikes are on the cheap side and they are meant for light use. This is due to the components, which is where the costs are kept low. If you plan to commute in urban areas without abusing your bike, then it will hold up nicely with only minor maintenance. Keep in mind that each component has its expected lifespan and needs to be replaced eventually.
6KU bikes are perfect for casual riders and commuters who plan to cover several miles every day, look good, and enjoy the ride.
If you want, you can easily upgrade this bike. The frame in pretty strong, so you should be able to do it. Upgrading the wheels will always give the best effect. You can fit lighter and more reliable rims and you will have a totally different bike after that.
If you are planning to make tougher rides in and out of urban areas, then you might consider a hybrid bike. For what its intended use is, this isn't a bad bike at all.
Let us know what you think about the 6KU bikes!