Diamondback Century has been discontinued. See Other Models on Diamondback.com

Diamondback Century is a line of endurance road bikes designed for long and speedy rides that do not sacrifice comfort to gain a few seconds. It consists of 6 models intended for riders of all skill levels.
Diamondback Century 1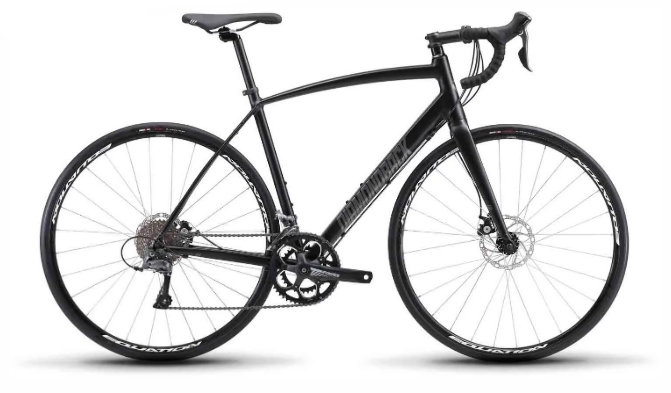 Entry-level riders. 
Diamondback Century 1 is the cheapest one of the six models, but it is still an excellent entry-level bike. It comes with a decent aluminum frame, which is lightweight and is proven to be durable. The frame is made using Diamondback's Enhanced Performance Geometry (EPG), which puts the top tube higher than usual. This small adjustment puts your body in a more upright position, which makes the ride more comfortable.
These are some of the essential features that you should consider about Century 1:
Shimano Claris groupset
16 speeds
Diamondback Equation R double-wall rims
Tektro Lyra Flat Mount Mechanical Disc Brakes
700x28c wheels and tires
The Shimano Claris groupset that you get at this low price is a real bargain. The 2×8 drivetrain is lightweight and practical on the road, and the derailleurs shift smoothly through the gears. We like the 11-34T cassette which is more suitable for beginners than the 11-28T one. It gives wide-range gears, and it's more suitable for hills.
When it comes to brakes, Century 1 is equipped with the trusty Tektro Lyra mechanical discs which will offer decent amounts of stopping power and precision for entry-level riders.
We're big fans of 28c Diamondback tires, which are suitable for entry-level riders because they provide more grip when cornering. This is especially important if you are switching from a mountain or a hybrid bike and Century 1 is your first road bike.
All in all, the Diamondback Century 1 bike is ideal for absolute beginners who want to make their first road biking pedal strokes on a reliable and affordable bicycle.
---
Diamondback Century 2
Higher entry-level, for fitness riders.
Diamondback Century 2 is another endurance aluminum road bike from the Century series. This model has many upgrades compared to the first model. That makes it more suitable for more experienced and more ambitious riders. It also features a comfort-oriented aluminum frame and fork, painted in an attractive retro-yellow color, which we really like.
If you're considering buying it, these are some of the specs you will find on it:
Shimano Sora groupset
22-speed drivetrain
Shimano flat mount hydraulic disc brakes
Shimano Sora brake levers
HED Tour Flat Top Drop Bar
Like the first model, Diamondback Century 2 has a taller headtube than usual and a more relaxed head angle. This way, you will be in a more comfortable position, and you'll be able to ride for longer than usual. This geometry is less likely to cause back, shoulder, or wrist pain.
Moreover, the 2×11 Shimano Sora drivetrain with 22 wide-range gears will also allow you to ride longer. More speeds mean more options to control cadence, so you can go farther without tiring. Shimano Sora is a tested and proven groupset on the road, so its performance and quality are not in question.
We are a big fan of the Shimano flat mount hydraulic disc brakes. They are much better than V brakes.
If you need a bike to train and go on longer rides, and you want to get the benefits of disc brakes and a better groupset, it's worth paying the extra money for Diamondback Century 2.
---
Diamondback Century 3
Mid-range model for performance riders. 
The Diamondback Century 3 is a meeting point of the cheaper aluminum Century models and higher-end carbon models. It comes with an aluminum frame made from a light and sturdy 7005 alloy and a carbon fork. The carbon fork makes a significant improvement in handling and comfort as it absorbs vibrations better than aluminum.
At this price range, you get a great harmony of high-quality parts that are not seen on similar models with a similar price tag.
7005 alloy lightweight frame
A full Monocoque Carbon fork
Shimano 105 groupset
HED Flanders C2+ rims
TPR Spyre mechanical disc brakes
Shimano 105 is the first thing that put a smile on our face when we saw the Diamondback Century 3 model. This groupset is considered to give the most bang for the buck. It's performance-oriented, so it's suitable for fitness riders and amateur racing. The 2×11 drivetrain and the 11-32T cassette are a perfect combination to tackle any hill or a flat patch of the road.
We have to praise the HED Flanders C2+ rims, which not only look good but roll nicely as well. Wheels are the biggest improvement you can make on a bike, so this is a significant upgrade compared to Century 2.
This model, like the previous one, comes with TPR Spyre mechanical disc brakes. Don't get us wrong — mechanical discs perform really well, and we love seeing them. But, maybe hydraulic brakes would be a better fit for the rest of the components.
You should definitely consider the Diamondback Century 3 if you are a performance road cyclist or you want to become one by doing more serious, structured training.
---
Diamondback Century 4C Carbon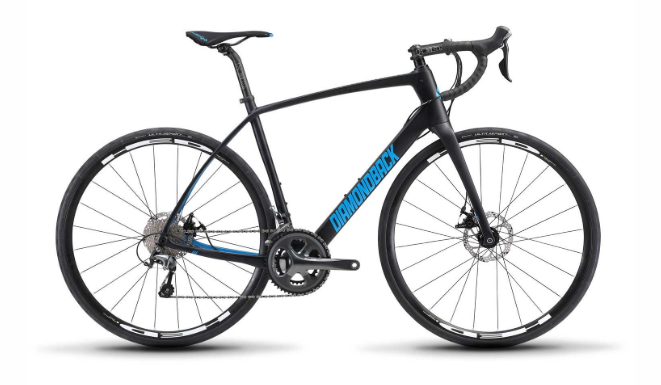 Mid-high level bike for cycling enthusiasts.
We come to the real deal! Diamondback Century 4C is the most affordable model in this series with a full carbon frame. Because of that, the bike weighs next to nothing, and it performs much better as well. Carbon has been the standard material for high-end road bikes for a long time.
Like on other models, the geometry is endurance-oriented, so this bike is suitable for century rides and Gran Fondos. But, it has some important differences when it comes to the components.
Carbon Monocoque Endurance Road Frame
Shimano Tiagra groupset
2×10 drivetrain
Mechanical disc brakes
HED Flanders C2+ Disc rims
Diamondback Century 4C is a sweet bike with Shimano Tiagra components which are just below the Shimano 105 groupset. They are slightly heavier, but in terms of performance, an average rider will not see a huge difference between the two. The 2×10 drivetrain gives just enough gears for a variety of terrain and styles of riding.
The drivetrain, along with the carbon frame is the most significant difference compared to the previous model. The rims and brakes are the same, which is a compromise which allows Diamondback to sell this bike at a low price point. The tires on Century 4C are 28c, so you might want to get a pair of 25c, depending on where you will ride.
If you buy this bike, the best improvement you can make is the rims, which could be lighter. This will make the biggest improvement performance-wise.
We recommend buying this bike if you're looking for an affordable setup with a carbon frame, suitable for future upgrades, as your skill level improves.
---
Diamondback Century 5C Carbon
Mid-high level model, race-ready.
If you're willing to pay a little bit more money compared to Century 4C, you can get the Diamondback Century 5C model, which comes with some significant improvements. This model has the same full carbon frame but sports a Shimano 105 groupset that is one class higher. This groupset is considered a good balance between recreational riding and beginner racing, so you can start improving your results.
Other than the groupset, there are other exciting components worth discussing.
Diamondback Carbon Endurance Road Frame
Shimano 105 R7000 groupset & Shimano 105 2×11 drivetrain
Shimano 105 hydraulic disc brakes
Continental Grand Sport Race 28c tires
The Century 5C model is really worth every penny in our opinion. Before dwelling on the components, we need to mention the recognizable Diamondback Gunmetal Blue paint job, which looks absolutely rad on the road. But looks don't get you going fast, right?
What will get you flying up and down your local roads is the Shimano 105 groupset with a 22-speed drivetrain. Like other models, it features an 11-32T cassette, which you may or may not like, depending on where you will ride.
Another crucial improvement and a big difference compared to the other models are the Shimano hydraulic disc brakes. They perform better than cable-actuated ones, and they're easier to maintain and adjust as well. One thing you could change later on is the rims. If you have the money, get a good pair of lightweight carbon ones.
The Continental Grand Sport Race tires are also an improvement. They are also 28 mm wide, which is perfect for endurance-oriented bikes.
In case you want an affordable Carbon bike that's ready to race and help you break your personal records, we recommend getting the Diamondback Century 5C.
---
Diamondback Century 6C Carbon
High-end model, suitable for racers and enthusiasts. 
We leave the sweetest one for the end. The Diamondback Century 6C is crème de la crème of the entire Century series. It has a significantly higher price than the Century 5C, but it still offers fantastic value for the money. It is the best choice for riders who wish to upgrade to an Ultegra groupset and who want to start making better results in their local races.
Let's see what exactly you can expect to get for the money you pay for this final model.
Diamondback full carbon frame
Shimano Ultegra R8000 groupset
Shimano Ultegra 2×11 drivetrain
HED Flanders C2+ Disc rims
Continental Grand Sport Race 28c tires
Shimano Ultegra is just one class below Dura-Ace, which is the highest you can go on the Shimano road biking groupset hierarchy. It performs better than the Shimano 105 groupset, and it also weighs less, so it provides an improvement in performance that way as well.
The groupset is the only difference compared to Century 5C. However, due to the lower weight and better components, all other parts will feel better and perform better as well.
This bike is available in just one color, matte gray with black Diamondback decals, which looks good, but it does not really stand out. We feel that the Diamondback red paint job would be a better choice here.
The Diamondback Century 6C bike is a great choice if you want to get into more serious road racing or performance-oriented riding. As you get better, you can swap some aluminum parts for carbon and reduce the weight of the bike even more.
---
Diamondback Road Bikes On Amazon
The Century models are only available on Amazon at the moment. These older models are just as good and just as reliable as the newest ones. Why does Diamondback then do not sell them on the official website?
This is done purely for marketing reasons because they want to improve sales of their new bikes (which is perfectly fine). This way, the sections on the main website are not too cluttered, and it's easier to find what you're looking for. You can still get the good old models on Amazon, for a decent price, and under good conditions.
Bottom Line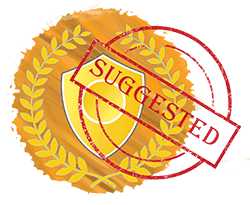 The Diamondback Century is a true results-oriented series. It features models for all types of riders and all purposes. No matter if you are a beginner or a racer, you can find a model that suits you. You get to choose between the materials, groupsets, and price points. So, there is something for everyone here!