Yeti SB130 is a modern trail bike with trendy geometry, a do-it-all attitude, and a plethora of high-tech solutions that instill confidence and extend traditional trail-bike capabilities.
Yeti SB130 is a highly versatile trail bike that's packed to the brim with mouth-watering features.
It's a bike with 150mm of travel on the fork and 130mm on the shock, meaty tires, burly 29″ wheels, carbon framesets, BOOST axles, full internal routing, and even a water bottle cage in the front triangle.
Thanks to Yeti's Switch Infinity suspension system, SB130 is equally good taking you up the mountain and getting you down, following the fastest and most challenging route.
Yeti SB130 Key Features
Yeti SB130 is a premium trail bicycle with a premium price, so it only makes sense to come with some premium features as well. Here are some of the biggest highlights that will make all the difference on the trails:
Switch Infinity suspension system with anti-squat pedaling technology.
Premium lightweight carbon framesets.
Progressive, trail-specific geometry centers the rider over the bike.
150mm of travel front and 130mm rear. Additional CLR and TLR models with 160/137mm of travel.
High-end to mid-range SRAM and Shimano components throughout.
DT Swiss 29″ wheels and beefy Maxxis tires.
Upgradeable groupsets, wheels, and suspension (depending on the build).
Fully internally routed cables secure a quiet ride and easy maintenance.
Long-travel dropper posts are available with all builds.
Yeti SB130 Build Kits
At the moment, Yeti Cycles offers the SB130 trail bike in eight complete builds, plus a frame-only option. The prices vary between $5,200 and $8,600 for the complete bikes, whereas the TURQ frameset costs "measly" $3,600.
As you can see, SB130 is not an affordable bike, so you need a big budget if you want to own one. Take a look at the available builds below to consider your options.
C1 C/Series Carbon – MSRP $6,200 – The most affordable SB130 model with a lower-grade carbon frame and Shimano SLX 1×11 components.
C2 C/Series Carbon – MSRP $6,500 – Lower-grade carbon, SRAM GX Eagle 1×12 groupset, and Fox Performance suspension.
CLR C/Series Carbon – MSRP $6,500 – Comparable components to the build above, but with 160/137mm of travel front and rear.
T1 TURQ Carbon – MSRP $7,900 – The most affordable build with a high-grade TURQ carbon frameset. Comes with Shimano XT components and Fox Factory suspension.
TLR T1 TURQ Carbon – MSRP $8,200 – Similar to the build above in terms of components, but with 160/137mm of travel on Fox Factory suspension.
T2 TURQ Carbon – MSRP $8,800 – High-end SRAM X01 Eagle groupset, Fox Factory 36 suspension, and SRAM G2 RSC brakes.
TLR T2 TURQ Carbon – MSRP $9,100 – A long-travel model (160/137mm) with SRAM X01 components and SRAM Code brakes.
T3 TURQ Carbon – MSRP $10,200 – The most expensive build with SRAM XX1 components, TURQ carbon, and SRAM G2 Ultimate brakes.
Yeti SB130 Full Review
The SB130 is the most versatile trail bike in Yeti's lineup. It is more capable than its shorter-travel cousin SB100 and less DH-focused compared to the long-travel SB150 model.
Though Yeti Cycles SB130 offers great value for the money, there are some cut corners as well, considering this is an eight-grand bike. Let's take a closer look at its individual elements and find out what works and what doesn't.
Lightweight, Stiff, and Refined Carbon Framesets
As it befits SB130's price tag, this bike is built around some of the strongest and lightest framesets in the industry. Namely, the more expensive builds come with the high-grade TURQ carbon framesets, whereas the cheaper builds come with C/Series carbon.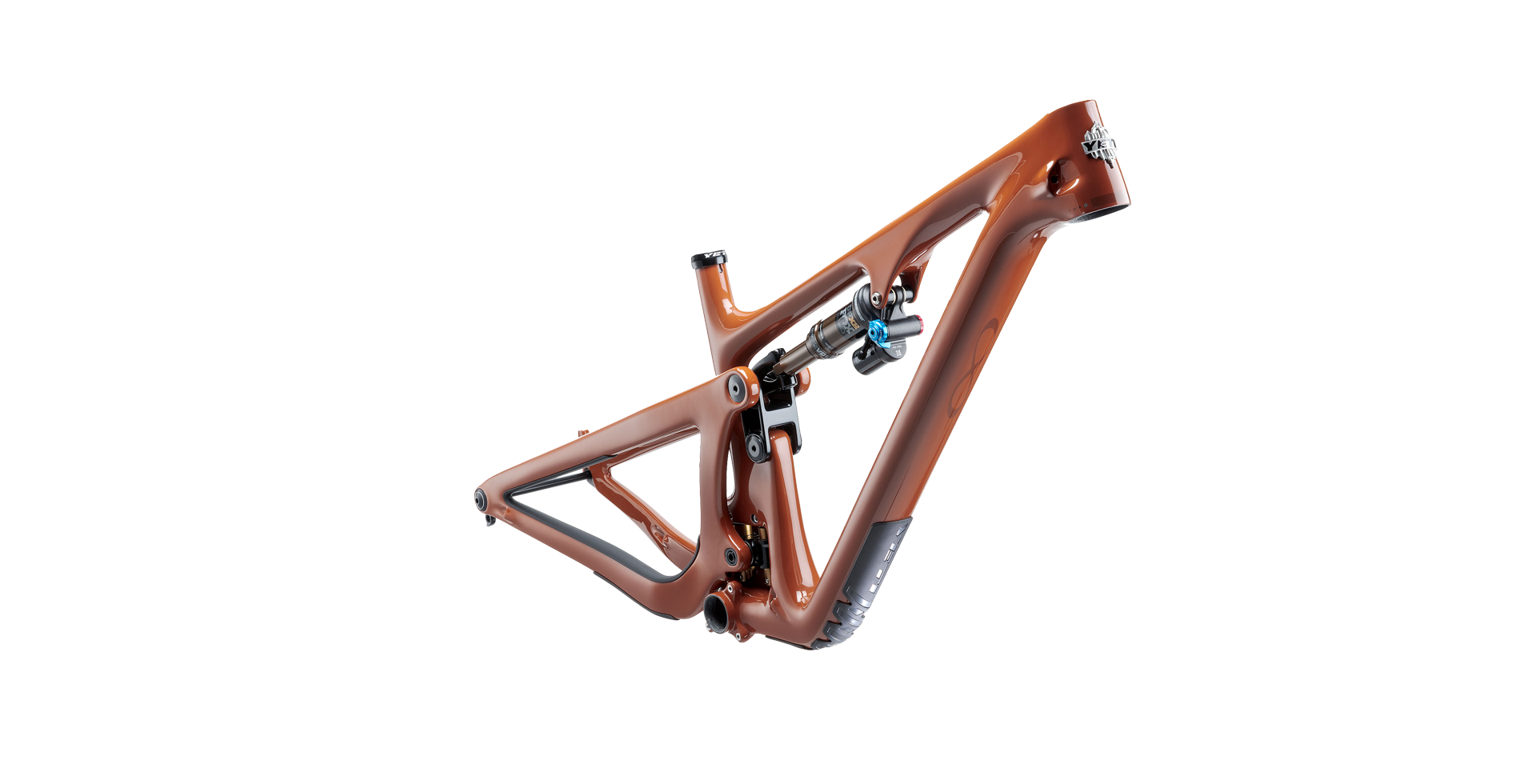 In terms of strength, stiffness, and performance, the two materials are completely the same. They only differ when it comes to the weight, as TURQ framesets are approximately 250g lighter than C/Series. That doesn't make a big difference for the average rider.
Yeti SB130 rides equally well with either TURQ or C/Series carbon. However, the latter is 250g heavier, which could make a difference only for elite riders.
These framesets are characterized by the Switch Infinity suspension technology, press-fit BB92 bottom brackets, internally tunneled cable routing, BOOST dropouts, a bottle cage mount in the front triangle, as well as plenty of room for long-travel dropper posts.
Related: Best Dropper Posts
SB130 is optimized for 29″ wheels and has enough clearance for up to 2.5″ tires. The frame itself weighs around 6.4 lbs with the shock, which is a pound heavier than SB100 and a pound lighter than SB150.
Premium Fox Factory and Performance Suspension
Yeti Cycles chose to equip SB130 with 150mm of travel on the fork and 130mm on the shock. Therefore, this bike sits in the middle of the Yeti SB- range. That makes it perform well in most situations, being capable both of pure trail riding, as well as some DH at the end of a long day.
The more affordable builds come with Fox Performance suspension, whereas the more expensive builds get Fox Factory. However, if you wish, you can swap Fox Performance for Fox Factory in all cases, which would cost you an additional $500.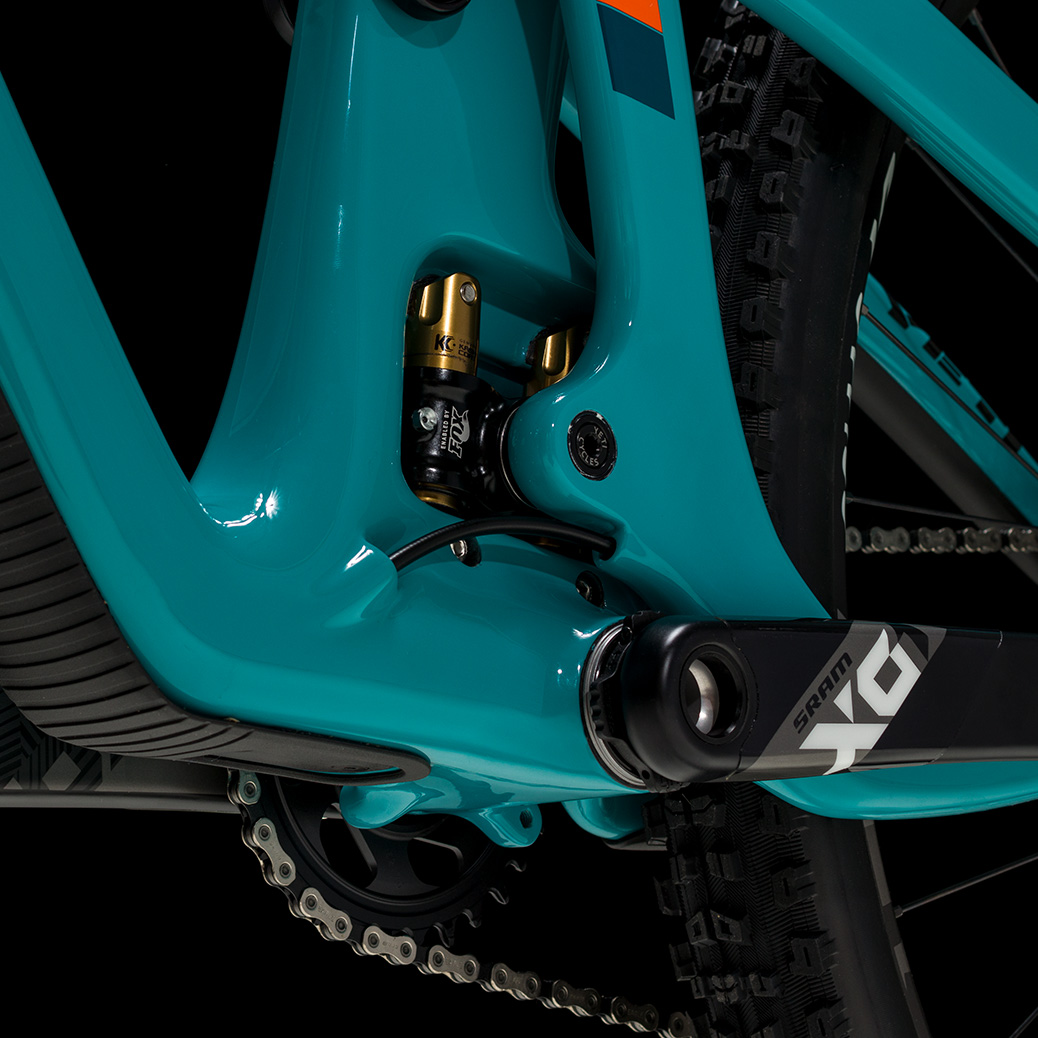 Of course, when it comes to suspension technology on SB130, the star of the show is the Switch Infinity system. This is a sliding lower link that sits behind the seat tube and controls the bike's travel curve. Thanks to this system, all Yeti SB- models have anti-squat properties that make pedaling more efficient and prevent bottoming out.
High-Quality Shimano and SRAM Components
When it comes to drivetrains, most builds get one of SRAM Eagle 1×12 groupsets, except for two builds with Shimano XT or SLX groups. The top-tier T1 TURQ model boasts SRAM XX1, whereas the budget-friendly C1 C/Series comes with Shimano SLX.
All builds also get Fox Transfer dropper posts with 125–175mm of travel, depending on the frame size. You also get press-fit BB92 bottom brackets, and Cane Creek 40 integrated headsets. ODI Elite Pro grips and Silverado Custom saddles are also part of the package.
Yeti SB130's list of components is long and impressive, but there are some points for improvement as well. You're allowed to be a perfectionist if you're paying $8,600 for a bicycle.
When it comes to the wheels and rubber, Yeti opted for carbon DT Swiss 30mm wheels and Maxxis tires. Depending on the build, you'll get some combination of Assegai, Minion, and Aggressor tires, with 2.5″ on the front and 2.4″ or 2.3″ on the rear.
The flagship T3 build comes with DT Swiss XM1700 30mm carbon wheels, which are good, but not eight-grand good. They are not as snappy and responsive as some pricier wheels, such as EX 1501s, so that's an area where SB130 can improve.
Geometry and Real-World Performance
Yeti SB130, just like all the other Yeti SB- models, has a long and slack geometry that makes it incredibly capable in the real world.
With a 65.5° head tube angle and a 77° average effective seat tube angle, SB130 has an aggressive angle of attack, but still centers the rider perfectly over the bike.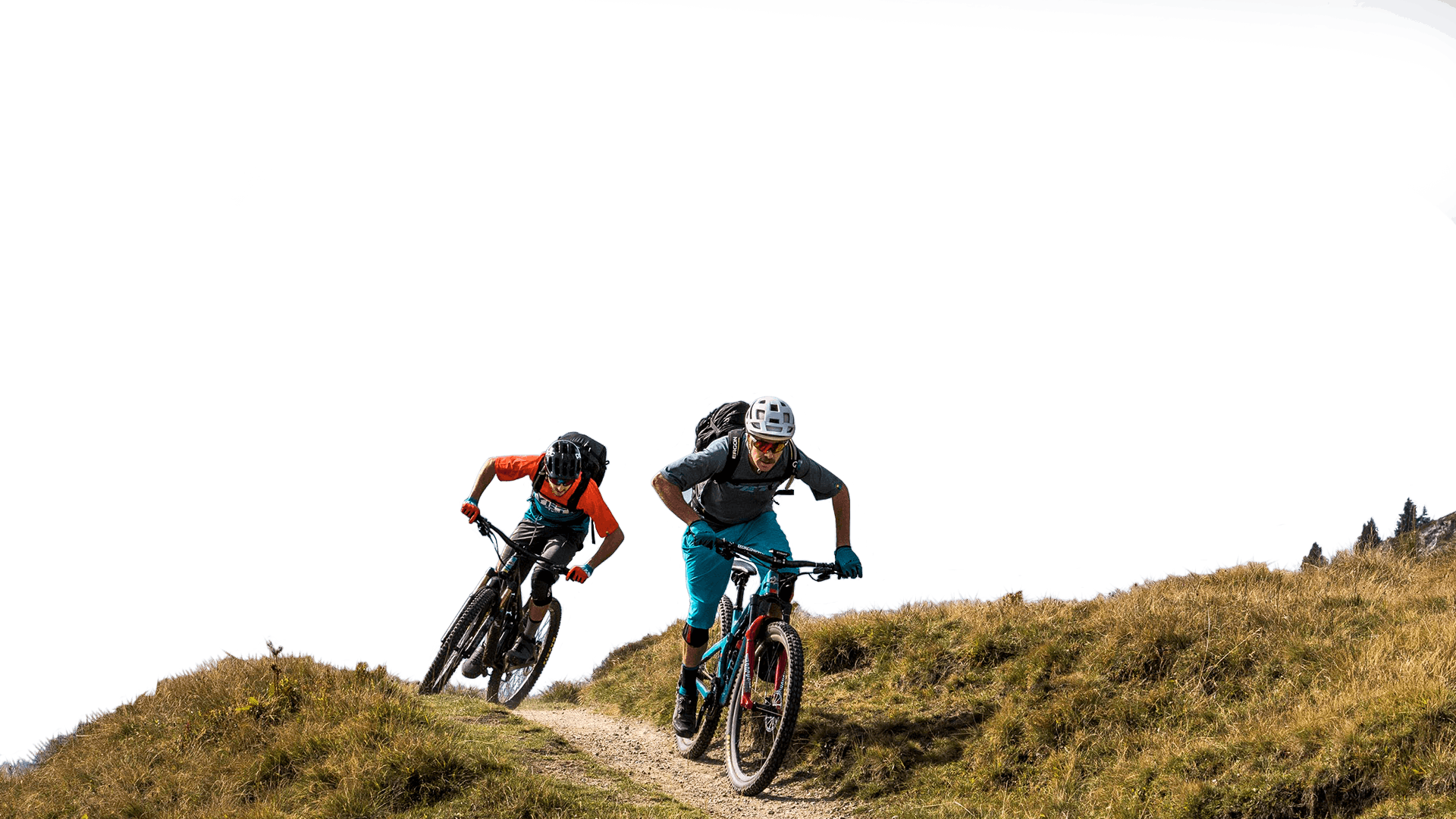 The SB130 trail bike is also characterized by a long front end, long reach, long wheelbase, and long chainstays. This geometry improves stability over tricky parts on the trails, especially at high speeds. However, the bike feels stable and easy to maneuver at low speeds as well, thanks to the low center of gravity.
The steering is sharp and precise with the help of a short stem and short offset fork. At the same time, the pedaling is confident and efficient because of the stiff frame and the Switch Infinity suspension system.
All in all, Yeti SB130 is good when climbing and even better when descending. It is a versatile trail bike with an aggressive nature, that's easy to tame when having full control becomes necessary.
Yeti SB130 Sizes
Yeti SB130 is available in four frame sizes that fit riders between 5'1″ and 6'7″ so finding the right fit shouldn't be a problem for most riders. Check out the Yeti SB130 size chart below to find your perfect frame size:
Small: 5'1" – 5'7"
Medium: 5'5" – 5'11"
Large: 5'10" – 6'3"
X-Large: 6'1" – 6'7"
Frequently Asked Questions
Check out the answers to some of the most popular questions about the Yeti SB130 trail bike below.
Other Models:
If you don't think this is the right model for you, you should check out our other reviews of Yeti trail bikes to find something that suits your needs better.
SB100: A short-travel XC race-oriented bicycle with 100mm of rear travel and a redefined Switch Infinity suspension technology.
SB140: A medium-travel 27.5″ trail bike with a 140mm rear shock and a 160mm suspension fork. This is one of the most versatile trail bikes that Yeti makes.
ARC: A premium hardtail bicycle with 130mm of front travel, built for XC racing and trail riding.
Final Verdict: Can Yeti SB130 Really Perform?
Yeti SB130 not only delivers on the promise of being a modern trail bike but also pushes the envelope and challenges the very definition of that term.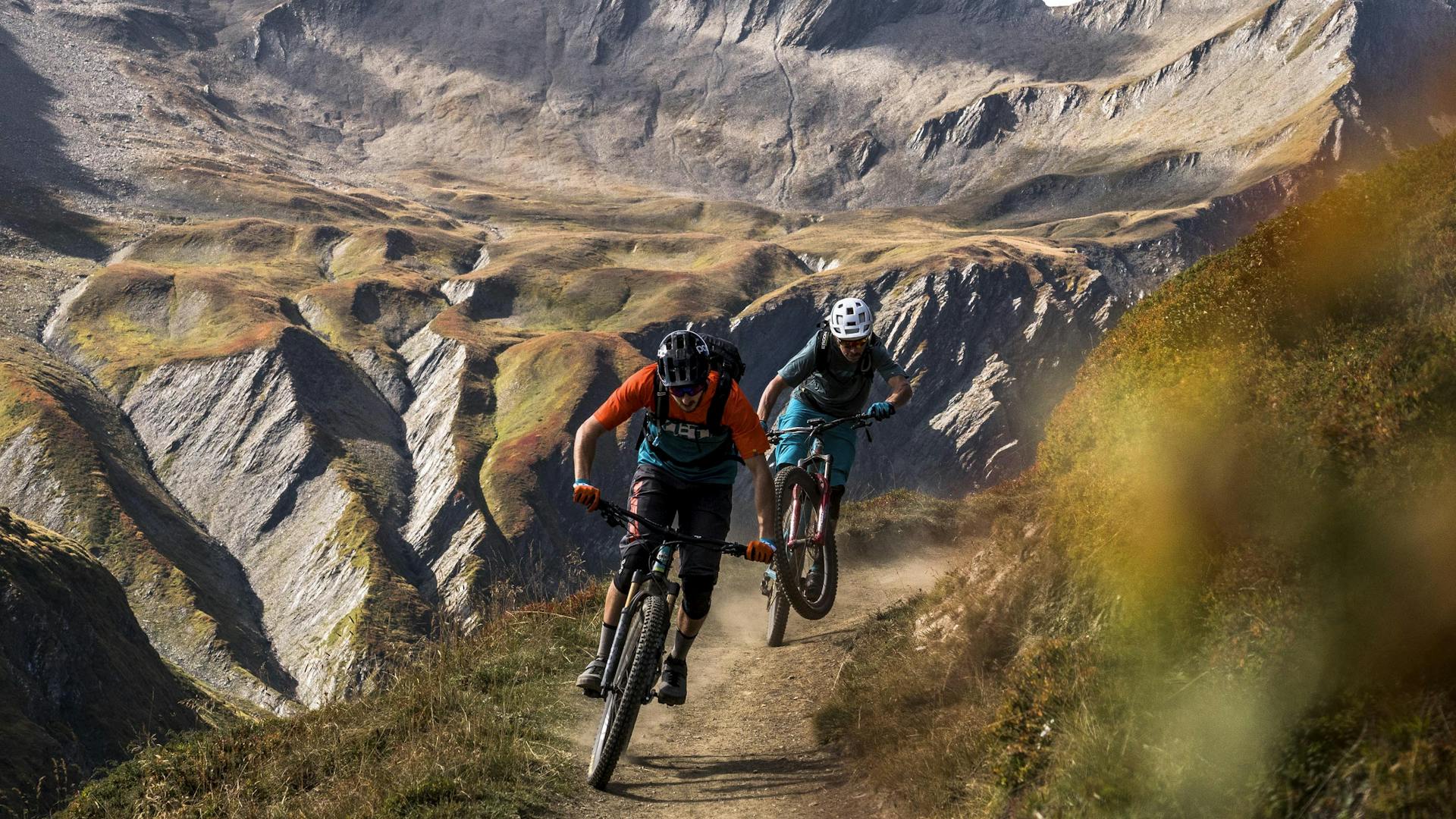 If you're a fan of progressive, long geometry that Yeti SB130 is based on, you will love how this bike performs. It's an all-around winner both when going up steep climbs and when descending down some rugged terrain.
There's no doubt that there are cheaper trail bikes with similar components out there. However, few are so well-rounded, with geometry that is as refined as SB130's.
Get it if you like climbing, descending, jumping, snatching KOMs, or testing your old limits.
Pros
Premium Switch Infinity suspension technology
High-end Shimano and SRAM drivetrains and brakes
Versatile modern geometry
High-performance long-travel Fox suspension
Lightweight carbon frames with all builds
Cons
Expensive
The wheels could be better on the top-tier build
There are no comments yet, add one below.