Photo credits: Trekbikes.com
Trek Marlin 5 is a phenomenal, trail-ready 29er that costs little and gets the job done on different types of surfaces, including paved and unpaved roads.
Beginner riders are often faced with a tough dilemma — purchase a versatile and comfortable city bike to commute or a real MTB to have fun and embark on off-road adventures.
With Trek Marlin 5 Gen 2, you can do both. This 29er has the ruggedness of a true trail-blazer but has the ability to double as an everyday workhorse to take on short urban commutes.
One of Marlin 5's biggest advantages is the low price. This bike costs just $720, which puts it in the budget category. Still, there's a lot to be excited about even with such an attractive price.
Trek Marlin 5 Quick Overview
Marlin 5 is characterized by an excellent off-road-ready aluminum frame, cushy front suspension, burly wheels and tires, hydraulic disc brakes and a lot more.
It's one of the best-valued models from the Marlin series, offering multiple improvements compared to the lower-priced Marlin 4. Some of these are better brakes, better hubs, and a better bottom bracket.
It's an entry-level bicycle, most suitable for beginner riders who plan to do a little bit of everything and too much of nothing.
Key Specs:
Frame: Alpha Silver Aluminum
Fork: SR Suntour XCT 30, 100 mm
Front Derailleur: Shimano Altus M315
Rear Derailleur: Shimano Altus M310
Brakes: Tektro hydraulic disc, 160/160mm rotors
Rims: Bontrager Connection, double-wall
Tire Size: 27.5″ / 29″ x 2.20″
Weight: 13.97 kg / 30.81 lbs
Marlin 5 Main Features
If you have a budget of $740 to spend on your next trail bike, Marlin 5 is pretty much the most you can get in this category.
Trek is known for bikes that have good value to money, so this Marlin series model has some worthy components and does not make too many compromises.
Lightweight Alpha Silver Aluminum Frame
Trek Marlin 5 has the same Alpha Silver Aluminum frame seen on all bikes from this lineup. It is characterized by a versatile head tube angle of 69.5 degrees. That's a good compromise between steep and slack geometry. That means this bike will perform well in most conditions, including climbing, descending, and cornering.
Light, durable, and comfortable Alpha Silver Aluminum frame is Marlin 5's biggest selling point, seen on other more expensive bikes from Trek's MTB lineup.
All cables are internally routed which makes them last longer and improves the overall appearance of the bike. Riders can add a rear rack and a rear kickstand, which would make Marlin 5 ready for daily commutes as well.
You can get Marlin 5 in four modern and attractive colors: Lithium Grey, Radioactive Red, Volt to Miami green fade, and Azure. They're beautiful!
Springy SR Suntour Fork
Marlin 5 is equipped with a low-ranked SR Suntour XCT 30 fork with a coil spring. This fork is quite heavy but beginner riders without too much off-road experience will like it because it provides plenty of comfort.
When it comes to adjustability, just the preload function is available, so you can dial the fork to your liking and ensure a more comfortable ride and better responsiveness.
It's important to note that the XS frame size comes with 80 mm of travel, whereas all other frame sizes have 100 mm of travel in the fork.
Best Feature: Hydraulic Disc Brakes
The feature that will make all Marlin 5 owners happy is the hydraulic disc brakes. This is the biggest improvement compared to the cheaper Marlin 4 which comes with mechanical disc brakes.
Hydraulic disc brakes present a major increase in stopping power and precision. They require less strength input from your fingers but offer more braking power output.
Trek has gone a step further and equipped the smaller frame sizes with short-reach brake levers to accommodate short riders with smaller hands.
Delicate Shimano Derailleurs
The main points of improvement on Trek Marlin 5 are its derailleurs. Compared to the previous releases, Marlin 5 has Shimano Altus components
Depending on how you take care of them, they might last you for years and miles to come. However, if you're not careful and you shift under tension or you fall off your bike and smash them, they might give you some headaches.
Still, that's not something an average rider planning to take Marlin 5 out on weekend adventures and weekday commutes should worry about. Plus, updating to higher-value Altus, Acera, or Alivio groupsets is not a big investment.
Beefy Bontrager Wheels and Tires
Last but not least, the beefy Bontrager wheels and tires are some of the first things you will notice on your Marlin 5. The 13.5″ and 15.5″ sized frames come with 27.5″ wheels, whereas all larger frames come with 29″ wheels.
The wheels are Bontrager Connection. They have 32 spokes, so they are quite strong, and they're double-walled which means they can withstand some beating.
The Bontrager XR2 tires are 2.20″ wide on 27.5″ wheels. However, when it comes to 29″ wheels, the rear is narrower at 2.0″.
These wheels and tires are a bit heavier than ideal, but once you get them going, they'll take you wherever you direct the handlebars.
Geometry & Sizing Table
Trek Marlin 5 Gen 2
13.5″
XXS
26″
34.3
72.8
72.8
9
68.6
54.6
29
5.2
43.8
4.2
8.9
105.2
65.7
36.9
57
13.5″
XS
27.5″
34.3
73.5°
73.5°
9
69.3°
54.4
29.2
5.8
43.8
4.2
8.8
104.9
65.8
37.6
56.5
15.5″
S
27.5″
36.8
73.5°
73.5°
9
69.3°
55.5
30.2
4.8
43.8
4.2
8.8
106.6
68.6
38.5
57.4
17.5″
M
29″
41.9
71.9°
73.0°
9
69.5°
60.2
31
5.8
43.8
4.2
9.3
110
74.8
41.8
60.2
18.5″
ML
29″
44.4
71.9°
73.0°
9
69.5°
61.8
31
5.8
43.8
4.2
9.3
111.6
75.8
43.4
60.2
19.5″
L
29″
47
71.9°
73.0°
10
69.5°
63.8
31
5.8
43.8
4.2
9.3
113.7
75.7
45.1
61.1
21.5″
XL
29″
52.1
71.9°
73.0°
12
69.5°
65.9
31
5.8
43.8
4.2
9.3
115.9
76.9
46.6
63
23.0″
XXL
29″
55.9
71.9°
73.0°
12
69.5°
67.3
31.1
5.8
43.8
4.2
9.3
117.3
80.4
48
63
Is Trek Marlin 5 the Right Choice for You?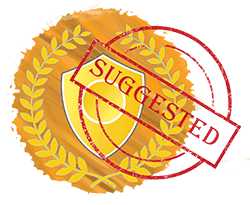 Now you're probably wondering if this bike will make you happy or not. If you're purchasing it as your first mountain bike or you don't have very high aspirations when it comes to trail riding, Trek Marlin 5 should meet your demands.
We especially like it because it's good at more than one thing.
Trek Marlin 5 is not strictly a trail-specific bike that would feel sluggish in all other settings. It's equally efficient on both paved roads and dirt roads.
However, its wide tires, massive wheels, and capable hydraulic disc brakes still make it more suitable for riders who plan to spend more time in forests and on mountains than on smooth city streets.
Other Marlin Models

Marlin 4 – MSRP $630 – Has a lightweight aluminum frame, 21 gears, 100 mm of front suspension, and strong mechanical disc brakes.
Marlin 5 – MSRP $740 – Combines a light aluminum frame, plush SR Suntour suspension, entry-level Shimano drivetrain, and powerful hydraulic disc brakes in a good-looking trail package. Men and women-specific models available.
Marlin 6 – MSRP $850 – This model is built with an Alpha Silver Aluminum frame, a 1×10 mid-range Shimano drivetrain, burly tires, and comes with 100 mm of front suspension travel with lockout. It's available in men's and women's versions.
Marlin 7 – MSRP $1,030 – Trek's race-worthy model with an Alloy frame, superior RockShox front suspension, quality 1×10 drivetrain, Shimano components, and improved Shimano hydraulic disc brakes.
Verdict: Worth the Money (or Not?)
To the right buyer, Trek Marlin 5 is definitely worth the money. This is a lot of bike for just $740, specifically when it comes to the components. The hydraulic disc brakes increase the value of the bike, as well as the high-quality aluminum frame.
However, if you value every cent and you don't intend to tackle steep hills or ride in wet weather, you can save and get Trek Marlin 4 with mechanical disc brakes and slightly lower-ranked hubs and bottom bracket.