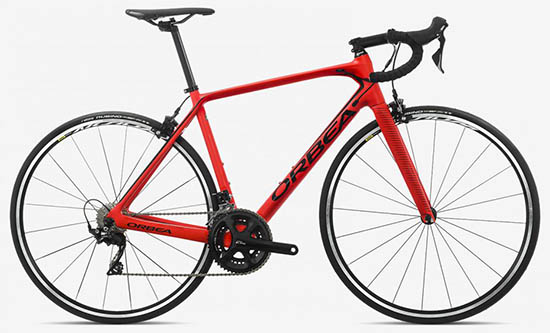 The Orbea Orca M30 is a stupendous bike. It's at the top end of the mid-range and our impressions are overall more than positive.
The Orbea Orca M30 2018 has arrived with a brand-new frame, so the new version is even slimmer and more aggressive than the previous one. The Basque company is not messing around because of the collaboration they have established with the pro team Cofidis.
The old carbon frame has been trimmed down to get a new light, responsive, and lively basis for this great bike.
The Orbea Orca M30 is a serious and an incredibly fast road bike that is intended for cycling enthusiasts who want to improve their personal records and build their fitness up to a completely new level. The Orca M30 has many positive sides but some downsides you should consider as well. So, keep reading to find out more!
Orbea Orca M30 Key Specifications
The Orbea Orca M30 is not short of spectacular in any regard. It's got chrome all over the place and reliable and efficient mid-range components. So, let's see exactly what's been fitted on it and whether it sparks your imagination.
| | |
| --- | --- |
| Number of Gears | 22 |
| Frame Material | Carbon |
| Suspension | No suspension |
| Brakes | Rim brakes |
| Quality Classes | Shimano 105 5800 |
Now that we know the basics, let's create a breakdown of the main features of the Orbea Orca M30 and see what's good about it and what could be even better.
Orbea Orca M30 Main Features
If you are a rider who has absolutely fallen in love and you're looking to upgrade from your entry-level aluminum bike or get a better mid-range road bike, the Orbea Orca M30 definitely has some features that will trigger your interest. Let's see what those are.
Frame and Fork
The frame that the Orbea Orca M30 is built around is extremely lightweight, stiff, and durable. The weight of this frame is far under the 1kg (2.2 lbs) mark, which makes the whole bike very light. It's got internal cable routing and it is EC/DC compatible and power meter compatible. Moreover, the frame comes in two colors, black-red and orange, both of which are really attractive and look inviting to ride.
The fork is a full carbon steerer with a standard narrow blade design which is not only light but very aerodynamic as well. All of this together means that you will be able to go fast both uphill and downhill!
Drivetrain
Both the crankset and the cassette are part of the Shimano 105 5800 groupset. This makes them very durable and precise, so you will be able to ride thousands of miles before you need to replace them. The gear ration is a standard roadie 2×11, with an 11-28T range of cogs on the back and two big 50/34T rings on the crank. That's a pretty traditional road bike approach that will definitely make you work your legs and go fast.
Components
As is the case with most mid-range road bikes, the choice of components for the Orbea Orca M30 is a tried and tested Shimano 105 5800 groupset. Bike components do not come much better when it comes to the price-value ratio than the Shimano 105. Both shifters should work great and change gears quickly and precisely which will be important when you need it the most when you're trying to beat a challenging KOM or your own route record.
Brakes and Saddle
A fast bike with aggressive geometry and aerodynamic features like the Orbea Orca M30 needs good stopping power as well. The Shimano 105 5800 rim brakes are in charge of providing it and they're doing a great job. You'll have plenty of confidence on the steepest of downhills with these brakes and you'll have to do minimal adjustments over time to keep them in good working order.
The standard Saddle on the Orbea Orca M30 is a Prologo K3 STN, 141mm wide. It's a good and a responsive saddle that is pretty suitable to a fast road bike. However, depending on your bone structure, you might or might not find its width comfortable, so this is a thing to consider.
Tires: The Downside
The tires that the Orbea Orca M30 wears are the Vittoria Rubino 23mm tires. These are pretty basic tires that have not shown as very strong and durable. According to many reviews from people who have ridden the Orca M30 on these tires, they are weak and prone to punctures. Therefore, Orbea could have gone a step further here and picked some higher-end tires that would have suited this fast bike a lot more.
Read Also:
Orbea Orca M30 Considerations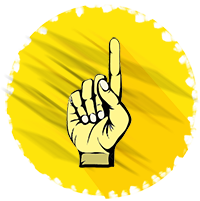 The Orbea Orca M30 is a stupendous bike. It's a high-end of the mid-range and our impressions are overall very positive. The only aspect that casts a shade on it are the Vittoria Rubino tires that have proven to be faulty. However, they can be easily swapped with a better choice after which the ride on the Orca M30 will get a new dimension.
…the Orbea Orca M30 will be a good companion to you.
So, if you've made up your mind that your entry-level road bike is not going to cut it anymore and you need a bike that will allow you to easily keep up with the group you're riding, the Orbea Orca M30 will be a good companion to you. The carbon frame will transfer the watts you put out more efficiently to the wheels and its great looks will motivate you to ride more. Personally, we dig the orange model more, but you definitely won't go wrong with the black and red combo either!