Diamondback Overdrive bikes are consistently being some of the best entry level bikes available. They have a good guarantee and provide value where it is most needed; like on components and strong wheels. Also with high-value standards, almost all bikes have disc brakes which aren't common on best budget mountain bikes.I guess what I am trying to say is Diamondback offers good quality while offering inexpensive bikes.
Customer reviews share our thoughts about this bike: The frame holds up just fine.All of the Diamondback parts are of high quality, well designed, well built, and sturdy.
Low bottom bracket height and steep head tube angle make for a great ride on flat flowy and uphill courses. The wheels convert to tubeless pretty easily and have not been reported to have caused any troubles
On the other hand, the mechanic disc brakes need more force to push down but are undeniably more powerful than cheaper oil or V-brakes. A fork works fine if cleaned after rides. The original saddle is otherwise good, though can get worn out after about two months.
BTW, this bike is the winner of the Best Mountain Bikes Under $500! test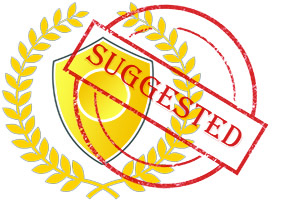 Yes, it really won our test!
The Overdrive 29er reviews show that it's foundation is a 6061-T6 aluminum alloy frame featuring strength and lightweight. You'll revel in the comfort and precision-steering supplied by the SR Suntour XCT suspension fork featuring a plush 100mm of travel to smooth out rough terrain.
The fork also has an external lockout feature that enables you to maximize power transfer in situations where suspension isn't necessary, such as climbing or rolling along on asphalt or other smooth, hard-pack surfaces.
For the suspension, there's also an external preload adjustment to further dial in the fork's performance.The 29-inch wheels are ideal for rolling smooth and fast over rough terrain. There are some reliable SL7 aluminum double-wall rims.
To Wrap It Up
Reliable and a good bike. It can give you lots of years full of joy. Totally worth buying when choosing the best mountain bike for under $500!
Diamondback Overdrive Expert 29er Mountain Bike
$$$