A self-guided bike tour is a fun, active, and adventurous way to travel, explore, and spend your vacation. Read on as we explain what self-guided tours are, why you should try one, and share the best tours we recommend.
Do you love the idea of traveling by bicycle but don't want to or don't have time to plan all the logistics? Then you should definitely consider going on a self-guided bike tour.
Such tours give you the freedom to travel at your own pace following a predetermined route while letting the tour organizer take care of the luggage, lodging, and even meals.
This lets you focus on the adventure itself and travel on your own or with a partner/group of your choice, without having to worry about the boring stuff.
Learn more about self-guided bike tours below and check out 10 tours you'll remember for the rest of your life.
Best Self-Guided Bike Tours
1. Coasting New England (Easy Rider Tours)
Summary: Easy-going bike tour that takes you along the coasts of Massachusetts, New Hampshire, and Maine. Ride on quiet and scenic roads that pass old farms, sandy beaches, salt marches, and old stone walls.
Duration: 6 days/5 nights
Distance: 144 – 193 miles
Difficulty: 2-3 / 5
Price: $1,895 per person
This is an inn to inn bike tour that will show you the best that New England has to offer in terms of landscape and hospitality. The route starts in Newburyport, MA, and finishes in Wells, ME.
The Coasting New England bike tour takes you through the National Wildlife Refuge all the way to picturesque coves and seaports with gourmet restaurants.
What's included in the price:
5 nights accommodations with full breakfasts
A 27-speed hybrid or road bike
Baggage transfers
Transfers to and from train stations
Detailed route and background information
This bike tour meanders across gentle to moderate terrain, with up to 50-mile long days, organized by one of the best self-guided cycling tour companies.
You'll get to know more about the local maritime history and enjoy memorable views of sand dunes, federal architecture, ocean avenue views, Parker river, and a lot more.
2. California Wine Country (Trek Travel)
Summary: Explore California's Wine Country on a self-guided bike tour that will show you memorable panoramic views and take you to some of the best wineries in the region.
Duration: 4 Days & 3 Nights
Distance: 136 miles
Difficulty: 3 / 5
Price: From $1,999 per person
If the sound of spending four relaxed days riding your bike along quiet roads and tasting flavorful wines sounds good to you, then this self-guided biking trip organized by Trek Travel is the perfect way to spend your vacation.
The route goes through the less-traveled Dry Creek, Alexander, and Russian River Valleys that are famous for luxurious hotels and premium wine-tasting experiences.
You will also visit California's Redwood Forest and ride through it at your own pace.
What's included in the price:
Trek Domane SL 7 Disc or Trek Electric-Assist Verve+ bikes
Three nights of accommodation at one handpicked hotel with breakfast
Three daily route options on riding days
Luggage transfers
Bike fit on the first day
Detailed route and instructions
With a total trip distance of 136 miles, you will be riding around 34 miles per day on average. That means you'll have more than enough time to take in the scenery or make detours and explore off the beaten path.
The California Wine Country is one of the best self-guided bike tours in the USA if you love active vacations and can't imagine a holiday without excellent wine, authentic local cuisine, and breathtaking landscapes.
3. Danube Experience Bike & Boat (BikeTours.com)
Summary: Follow the flow of the Danube through six countries on a bike and boat adventure that will show you different cultures and reveal the hidden beauty of the second-longest river in Europe.
Duration: 14 nights
Distance: 24 miles/day
Difficulty: 2 / 5
Price: From €1,859 ($2,150)
This is by far one of the most spectacular European bike tours you can go on.
If you love traveling by bike, visiting many countries, overcoming language barriers, and enjoying river views, you will love every second of this trip.
The tour starts in Passau, Germany and mainly follows the Eurovelo cycle path through four capital cities (Vienna, Bratislava, Budapest, and Belgrade). The highlight of the trip is the Đerdap National Park in Serbia, which is where the Danube reaches its largest depth, as well as its narrowest and widest points.
You'll also pass through idyllic wine-growing regions, past medieval fortresses, Baroque palaces, as well as scenic landscapes and quirky towns and villages.
What's included in the price:
14 nights in cabins with private facilities and air conditioning
Full meals
Daily information
Daily cabin cleaning
Gala dinner
Daily live music
During the entire trip, a boat will be following along and welcoming you at the end of each day. If you do not want to cycle the entire length of the tour, you can simply stay on the boat during a certain stage.
4. Vermont: Middlebury Countryside & The Lake Champlain Coast (VBT Bicycling Vacations)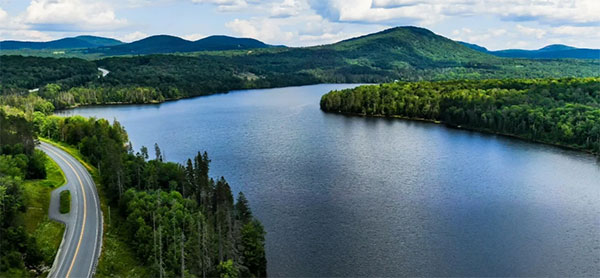 Summary: An easy-going inn to inn bike tour that will show you the best of what Vermont has to offer—pastoral countryside, scenic lakeside, old farms, and picturesque fields dotted with friendly dairy cows.
Duration: 6 days/5 nights
Distance: 8 – 51.4 miles per day
Difficulty: Easy/Moderate
Price: From $1,795
This is a truly special self-guided bike tour that will allow you to recharge your batteries, get a healthy dose of vitamin N(nature), and enjoy easy and stress-free cycling through memorable regions of Vermont.
The route takes you past the Green Mountains and the Adirondacks, as well as through the picture-perfect Champlain Valley.
You will then have a chance to fall in love with the timeless charm of small towns such as Middlebury, Vergennes, and Bristol, followed by a dip in Lake Dunmore and Lake Champlain.
What's included in the price:
5 nights in a historic inn and a lakeside resort
5 breakfasts
Electric and non-electric bicycles
Welcome orientation and bike fitting
Luggage transfers
Daily routes with notes
Book this tour if you want to ride at your own pace, explore historic towns and farms, and enjoy the local cuisine prepared with fresh ingredients.
5. Colorado Vail to Aspen Snowmass E-Bike Tour (Pure Adventures)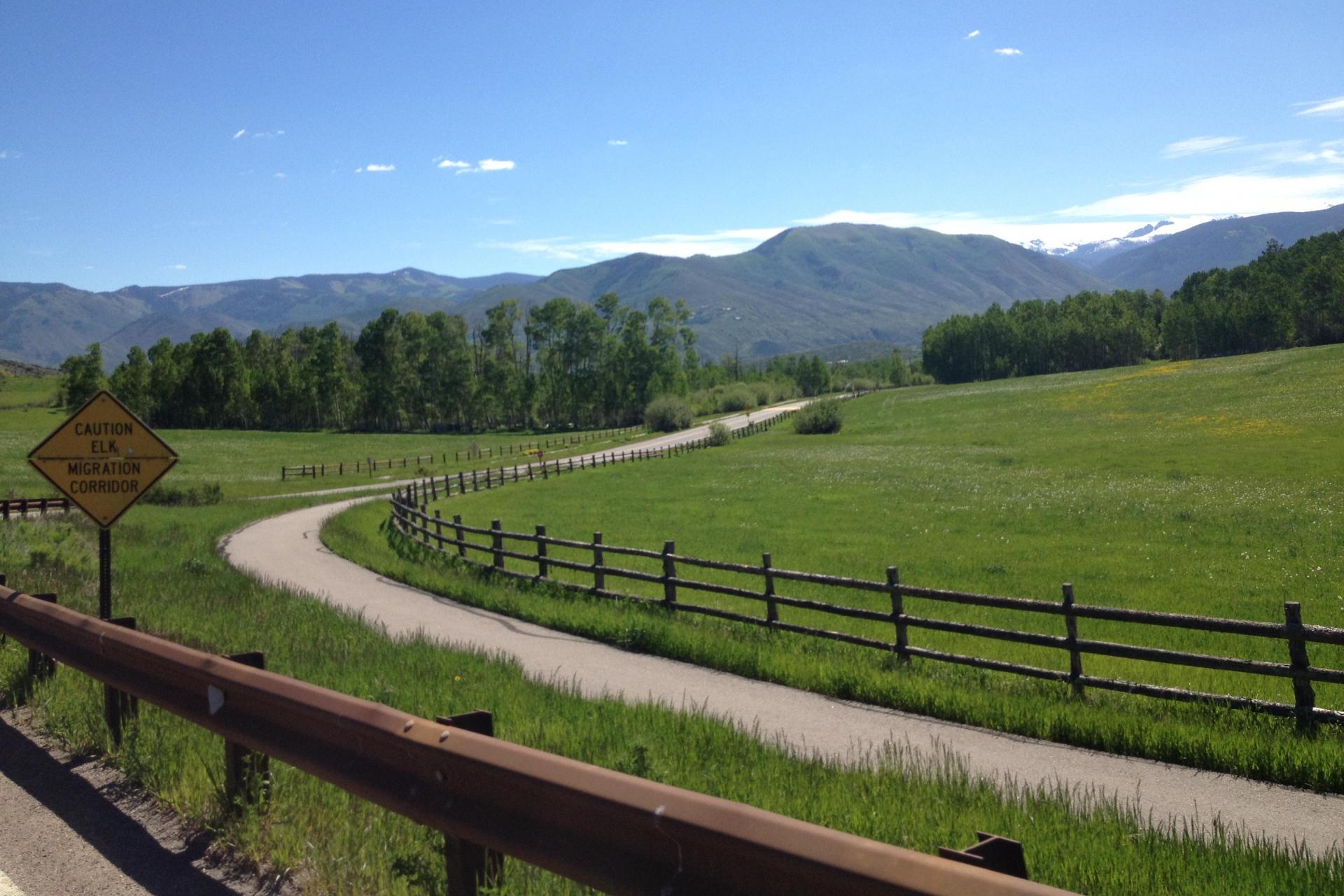 Summary: A self-guided e-bike tour on high mountains that explores dedicated bike paths, closed roads, mountain vistas, the Glenwood Canyon, and local traditions and customs. Take it easy and have fun.
Duration: 5 days / 4 nights
Distance:
Difficulty: 3+ / 5
Price: From $646
If you are the type of person who likes to take things easily, be in the moment, and immerse yourself in panoramic scenery, you should definitely consider riding this Colorado Vail to Aspen Snowmass e-bike tour.
The majority of the route takes you along closed roads and scenic bike paths that pass through canyons and valleys, overlooked by snowtopped mountains.
What's included in the price:
4 nights lodging
Breakfast
Orientation and bike fit
Luggage transfers
GPX files and route details
Telephone support and assistance
After each ride, you can taste delicious local craft beer and craft distilled spirits, as well as fill up with local organic foods.
This might not be the right tour for you if you are a complete beginner due to the climbing that's involved. If you ride frequently, the e-bike assist will help you avoid burning legs, but you still need to put in some work.
6. San Juan Islands (Macs Adventure)
Summary: Bike around the beautiful San Juan Islands, explore the local wildlife (orcas, seals, otters, and sea eagles), and relax at boutique inns at the end of each day.
Duration: 8 days/7 nights
Distance: 144 miles
Difficulty: 3 / 6 (Moderate)
Price: From $2,165
The San Juan Islands bike trip is one of the best self-guided bike tours in the USA for avid riders who enjoy ocean views and don't mind some uphill cycling.
According to some reviews, the route is hilly and challenging at times, so get an e-bike if you're not a fit rider.
Climbing all the hills is definitely worth it though. You'll be hopping from one island to another by ferry and cycling the most scenic sections.
What's included in the price:
7 Nights in boutique B&B's and countryside inns w/ breakfast
Hybrid bike rental (road and e-bikes available for a surcharge)
Ferry fares
Baggage transfers
Detailed routes and information
24/7 emergency telephone support
The riding pace is quite relaxed, so you'll have more than enough time to walk by the beach, marvel at the marine wildlife, and enjoy the fantastic local cuisine.
Choose this inn to inn bike tour if your ideal vacation can't go without the sound of seagulls and rolling waves as the background soundtrack.
7. Bike the Amazing Lofoten Isles (Discover Norway)
Summary: Cycle the most beautiful part of Norway and one of the most beautiful areas in Europe. The Lofoten Isles bike trip takes you through picturesque fishing villages, fjords, marshes, lakes, pine woods, and a lot more.
Duration: 8 days/7 nights
Distance: 100 miles + detours
Difficulty: Moderate
Price: NOK 15,600 (~$1,815)
Norway's Lofoten Isles is one of the most popular destinations for cyclists around the world.
The cycling-oriented Scandinavian culture guarantees a relaxed and stress-free bike tour through breathtaking fjords and landscapes dominated by tall mountain peaks.
Looking for more European bike tours? See our writer's memories of cycling across Estonia.
The tour lasts for 8 days and includes 7 nights at traditional hotels and cabins. Breakfasts, self-packed lunches, and refill thermoses are included.
Apart from that, the package also gets you:
3 x 3-course dinner (day 3, 6, and 7)
Bicycle ferry Ballstad – Nusfjord
Map and tour description
Luggage transfers
Bike rentals at a surcharge
In addition to showing you breathtaking views of natural landscapes, this self-guided bike tour doubles as a cultural experience. You can visit art galleries and museums along the way and learn about Norwegian history and local communities. You will also visit Nusfjord, which is an old fishermen's village, protected by UNESCO.
In short, the Lofoten Isles bike tour is a must if you love the seaside, moderate biking, great cuisine, and even better views.
8. Cycle the Hamptons (World Expeditions)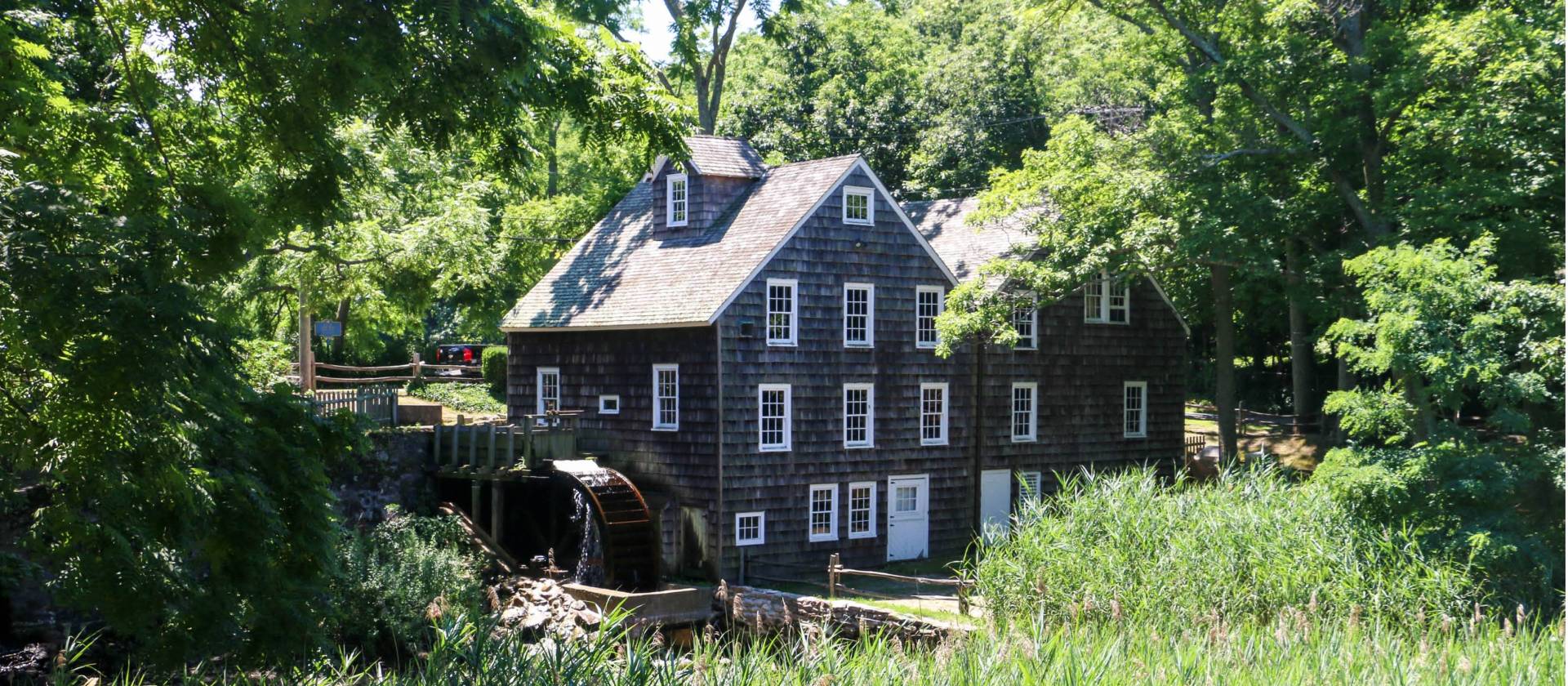 Summary: Go on a 4 or 5-day cycling adventure through the Hamptons and explore the vineyards of the North Fork, enjoy breathtaking vistas, and ride through memorable villages with spectacular beaches.
Duration: 4 days/3 nights or 5 days/4 nights
Distance: 60–145 miles or 90–220 miles
Difficulty: Easy to moderate
Price: From €1,490 ($1,723)
The Hamptons is a string of seaside communities on eastern Long Island's South Fork. It's known as a famous summer destination for rich New Yorkers, but it's a popular cycling destination as well.
World Expeditions is taking you on a self-guided bike tour around the Hamptons.
You can immerse yourself in beautiful views of the ocean, ride through quirky villages, see all the touristy spots, and explore local vineyards.
Of course, wine tasting and local cuisine await at the end of each day.
What's included in the price:
3 nights accommodation with breakfast
GPS tracks and detailed information about the route
Daily snacks
Emergency hotline
Hybrid bicycles
Shuttle transfers
Depending on how much free time you have, you can book this tour for 4 or 5 days. In addition to that, you can also choose route options based on your fitness level, with daily mileage ranging from 30 to 75 miles.
9. Texas Hill Country Cycle (North America Active)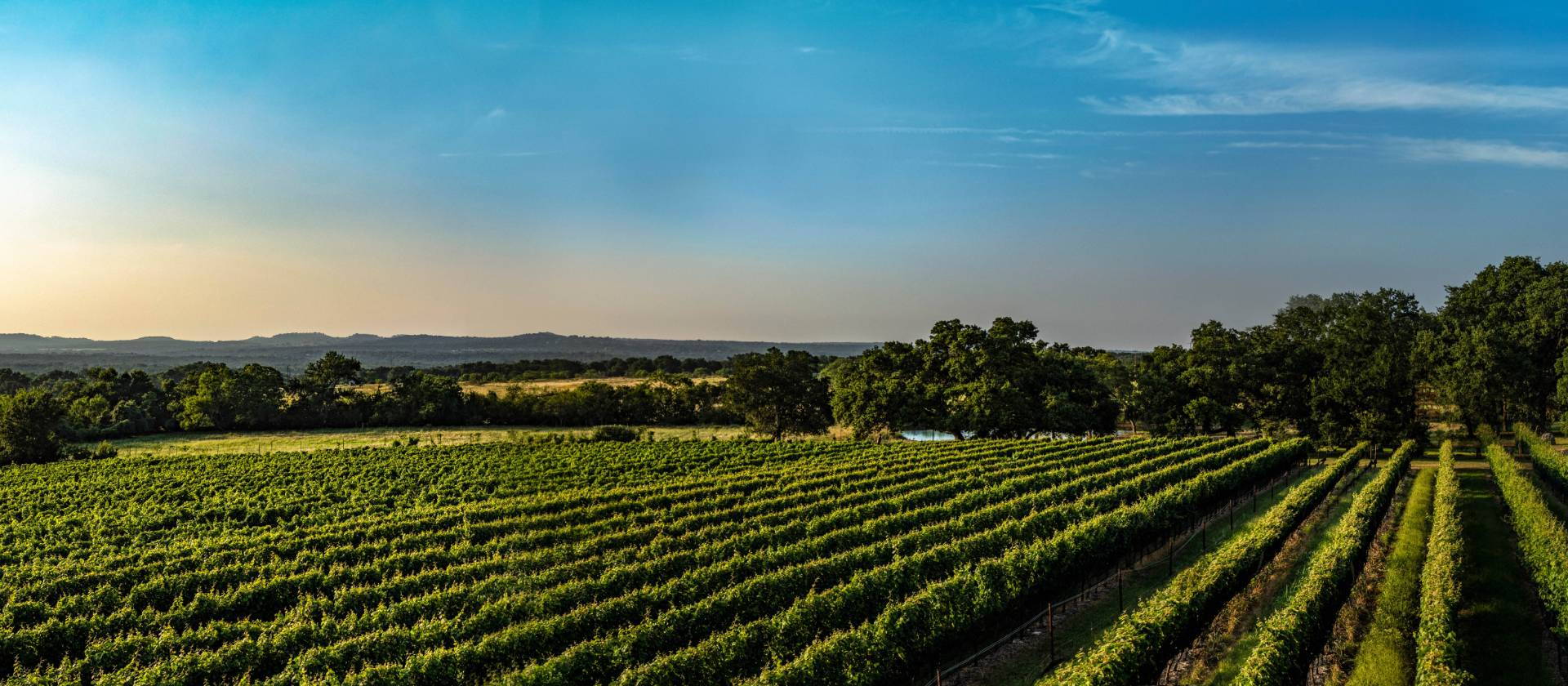 Summary: Discover Texas by cycling, visit its unforgettable wine country, ride on quiet paved and unpaved roads, and marvel at panoramic views from the pink granite summit of Enchanted Rock.
Duration: 7 days/6 nights
Distance: 215 miles
Difficulty: Moderate to challenging
Price: From $1,499
Texas might not be the first state that comes to your mind when you think of self-guided bike tours in the USA. However, the Texas Hill Country adventure might change that.
Texas has a lot to offer to cycle tourists, starting with the historic town of Fredericksburg, which is where the tour begins. After that, you'll make your way to other small towns and villages, ride through picture-perfect vineyards and take breaks at wineries.
What's included in the price:
6 nights accommodation with breakfast
Detailed route with information
Emergency hotline
Performance road bike rental including, helmet, lock, and repair kit
During the entire trip, you will be based in Fredericksburg. This is a quirky town famous for German-influenced architecture and traditional beer gardens.
In addition to unforgettable scenery, this bike tour also offers rich history, amazing food, and first-hand southern hospitality.
10. Along the Rota Vicentina (Bike Tours Portugal)

Summary: Experience memorable views along the Vicentine Coast, explore long sandy beaches, a biodiverse National Park, and sunbathe along the way. Refuel with incredible local cuisine at the end of each day.
Duration: 5 days bike + 2 days transfer
Distance: 31–58km per day (19–36 miles per day)
Difficulty: Moderate
Price: €1,560 ($1,804)
When it comes to popular destinations in Europe, Portugal is the Mecca of bicycle touring. If you love the sight and the smell of the Ocean, this is the perfect self-guided bike tour for you.
Take it easy by cycling between 19 and 36 miles a day along traditional fishermen villages and enjoy memorable seafood-based cuisine.
During this 7-day trip organized by one of the best self-guided cycling tour companies, you'll take some of the best photos in your life and swim in some of the most memorable places you've ever visited.
What's included in the price:
6 nights with breakfast
5 bike rides
Briefing and bike fitting
Bike rental
Detailed route and information
Cell phone for emergencies
Transfers and luggage transportation
One of the best things about this bike tour is the cultural experience you'll get by staying at small, family-owned accommodations.
All things considered, this is a relaxing, self-guided biking trip that you can complete at your own pace and immerse yourself in the different experiences that the area offers.
---
What Are Self-Guided Bike Tours?
A self-guided bike tour, as the name indicates, is a tour that you conduct without a guide. You can do it on your own, with a partner, or with a group of other cyclists.
However, even though you're riding without a guide, that doesn't mean that you are completely on your own. The tour organizer will plan the route for you, book accommodation, and take care of the transfers.
While on a self-guided biking trip, you can ride at your own pace following a predetermined route. You can take detours as you wish, as long as you reach the final destination at the end of the day. That's why these tours are also called "inn to inn bike tours."
All best self-guided cycling tour companies offer the following services and amenities:
Accommodation: The tour organizer will book accommodation for you. Your task is to get there.
Meals: Typically, all self-guided biking trips include breakfasts, while some offer dinner as well.
Bikes and gear: Most bike tour organizers will provide you with a bicycle and the necessary gear and tools.
Private briefing: You will get all the necessary information about the route at the beginning of the tour.
Planned route: Tour organizers will provide you with a complete route to follow, often loaded on a GPS device.
Transfers: Airport pick-ups and drop-offs are usually part of the package.
Emergency phone and contact: You usually get a cellphone with a local sim card and phone numbers that you can call in case of an emergency.
As you can see, a self-guided biking trip provides you with all the support you need and takes care of the logistics, so you can relax, ride at your own pace, and immerse yourself in the adventure.
Preparing for a Self-Guided Bike Tour
One of the best things about self-guided bike tours is that you do not need to do much in order to prepare. The organizers will take care of all the most important stuff for you, you just need to be able to ride the required distance every day. However, that doesn't mean that you should go completely unprepared since you won't be accompanied by a guide.
Related: Touring Bikes vs Road Bikes
Here are some of the things that we recommend to consider in order to prepare for your upcoming tour and enjoy it to the fullest.
Learn basic bike maintenance
Since you won't be accompanied by a guide, you should learn how to fix minor issues on your bike by yourself. For example, learn how to fix a flat, adjust the derailleurs and brakes, straighten the handlebar, and tighten loose bolts.
Get in good enough shape
Bike tours differ in terms of difficulty, so make sure that you are in good enough physical shape to be able to ride the daily mileage.
Related: How To Improve Your Cycling
Learn how to follow a GPS route
Tour operators will provide you with a GPS track or a GPS device that you need to use in order to follow the route. If you don't know how to do it, make sure to learn before the start of the tour.
Ride in similar conditions beforehand
Some self-guided biking trips include terrain and surfaces you might not be used to. Make sure to expose yourself to similar conditions in order to know what to expect during the tour.
Bring your own helmet
While some tour operators will provide you with a helmet, we recommend bringing your own helmet (and gloves) for hygiene, comfort, and safety reasons.
Related: Best Helmets and How To Choose
Learn how to fuel properly
Since you will be riding without a guide, make sure to learn how to eat and stay hydrated on a long ride so as not to bonk or dehydrate.
Carry a power bank
We recommend bringing a power bank with you if the route takes you through remote areas to be able to keep your devices charged.
Following these simple steps will ensure that you are 100% prepared for your upcoming self-guided bike tour. Riding without a guide is a fun and exciting experience, but it also means that you will need to be able to rely on your knowledge and skills to solve potential problems along the way.
See more tips and tricks in our article on how to prepare for a bike trip.
Why Go on a Self-Guided Bike Tour?
Not sure whether a self-guided bike tour is right for you? That's ok, some people prefer the ease of mind and the camaraderie that's guaranteed on guided tours.
Related: Best Touring Bikes
However, that doesn't mean that you should automatically discard the self-guided option. Drawing from our own experience, you should give self-guided tours a try if you enjoy:
Independence and being alone: If you enjoy being on your own or with a select group of friends, you'll love self-guided tours.
Unplanned detours: If you love taking detours, exploring your surroundings, and finding adventure in unexpected places, this type of tour would give you the freedom you need.
Challenges that make the adventure: Things don't always go smoothly on bike tours, but that's a part of the adventure. Some people enjoy overcoming challenges.
Organizing your own time: A self-guided bike tour lets you be the master of your schedule and spend the day any way you want.
Interacting with locals and overcoming language barriers: Without a guide tagging along, you will need to interact with locals to ask for directions and solve issues. That's a chance to practice a new language and potentially make friends.
Taking care of the navigation: Being able to get yourself from point A to point B on your own is a very powerful feeling.
Exploring local cuisine: Rather than going to the restaurant chosen for you by the guide, you can choose where to eat or have coffee based on your preferences and needs.
If these reasons convince you to give self-guided bike tours a try, you should take another look at our list of the best self-guided bike tours!
---
Frequently Asked Questions