The Marin Four Corners is a bike that pays homage to Marin's mountain bike glory years, but with plenty to shout about in its own right and that's what we'll be looking at in this review. Ideal for cyclists who only want to own one bike for everything.
This touring bike is different from others in the category. It's built by people who genuinely understand the market and that includes the off-road market, extremely well.
In our review of the Marin Four Corners, we will be exploring all aspects of this bike to see how it sizes up against other bikes in the touring bike sector.
Main Specs
The Marin Four Corners comes with a durable steel frame, it's made for adventures of any kind!
When you look at the frameset, you can see that Marin comes from a world of mountain bikes, and that's a good thing. There's no doubt that the Marin Four Corners will do what you ask of it.
The bike is spec'd well too. With a Shimano Sora drivetrain, you shouldn't find yourself short of gears. Not an out-and-out gravel drivetrain means you can get comfortable when changing gears on the longer days, something touring cyclists will appreciate.
With plenty of bottle mounts and pannier mounts, the Marin Four Corners is ready for your next adventure.
This is some of what you get:
Frame: Utilitour Double Butted Steel
Fork: Steel
Drivetrain: Shimano 3×9 speed Sora
Brakes: Shimano Tektro Mechanical Discs
Tires: WTB Resolute 650B/700C x 42mm
Steel is Real – The Frame
Keeping things real, Marin uses a steel frame for the Four Corners bike.
Whilst this does mean it's perhaps heavier than other bikes out there (it comes in at around 29 lbs), it's still not a heavy bike, given its capabilities.
We do like the use of steel in a frame, it's solid, well built, and features plenty of mounts for bottles, panniers, and fenders.
The geometry of the frame does keep you relatively upright and comfortable. As this bike is ideal for touring, this setup is perfect. Keeping you comfortable and riding efficiently all day.
See More: Best Touring Bikes
Marin has designed the Four Corners bike to have a wide tire clearance, up to 47mm 700c/650B tires.
The whole concept of these bikes screams mountain bike capabilities with drop bars and that's exciting.
In the words of Marin, it's the bike that can be your only bike – something I know you n+1 fans might not want to hear. It works as a commuter bike, carrying your laptop and change of clothes with ease. Then at the weekend, add a tent, camping stove, go off-road and the Marin Four Corners handles it, no problem.
Great Value Shimano Components
As the Marin Four Corners is designed to be an all-rounder, it's difficult to know what drivetrain and groupset would be the best choice.
Marin settled for Shimano Sora 9 speed. Is it a good choice? We think so. It's a 3×9 system so you get a decent gear range. Arguably, it would be better to have a 1 by system, especially if you're intending to go off-road a lot.
However, it does give you the range so you aren't jumping through gears which can sometimes happen with 1 by system.
We do like that it's a full Shimano Sora groupset. What some manufacturers like to do is have some parts of the drivetrain that are Sora and then other parts are of worse quality. However, on the face of it, it seems like a good deal.
None of that business with the Marin Four Corners. Straight up Sora throughout.
The brakes are Tektro mechanical discs with 160mm rotors. A solid choice for the Marin Four Corners. You're going to get reliable, consistent, and powerful stopping power, whatever the weather or terrain conditions.
Yet again, instilling the notion that this bike is the ultimate all-rounder.
To keep the weight of the bike down, Marin has used aluminum alloy on the wheels and alloy continues throughout the build, in the seatpost and the handlebars.
There are so many elements of this bike that show Marin to be the well-respected bike manufacturer they are. Especially when it comes to bikes that can go everywhere, they excel.
Consider Also: Marin Nicasio Models
Marin Four Corners Frame Sizes
The Marin Four Corners is available in 5 different sizes. In other words, it covers a decent range of rider sizes.
XS: 4'11" – 5'3″
S: 5'2″ – 5'6″
M: 5'6″ – 5'10"
L: 5'10" – 6'1″
XL: 6'1″ – 6'4″
What we do like is that XS and S frame uses 650B tires and from Medium to XL, it's 700C tires.
As a cyclist who tends to browse the smaller sizes, I do appreciate that Marin acknowledges the differences in not only the frame, but the tires as well. It does mean that getting a correctly fitting frame is much easier.
There is a maximum user weight of 355lbs. Ideally, that should be up to 300lbs for the rider and 55lbs for luggage.
FAQ
The Marin Four Corners delivers in many categories. It performs well on gravel, off-road and on-road.
It's not top end so don't expect top-end performance but as an all-rounder, it's a good option.
Marin advertises the Four Corners as an adventure touring bike, however, it would also suit riders who are new to gravel and it does allow you to explore off the beaten path for hours at a time.
The Four Corners isn't a bike designed for hard riding, as you can with a gravel bike. It will take it but the geometry is more geared towards being on the bike all day.
Yes! The Marin Four Corners is a touring bike. Everything about this bike is set up for touring. You have room for 3 drinks bottles, front and rear panniers, and fenders.
Not to mention the comfortable geometry, meaning you can sit in the saddle all day and rack up those miles!
Final Verdict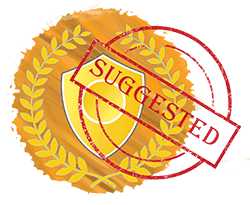 So how do the Marin Four Corners bike size up? Overall we like this bike for what it is, a touring bike with a hint of excitement.
It is the bike that can do everything and we do like that. However, there are dedicated bikes out there for gravel riding or mountain biking so if you're wanting a bike specifically for those, then perhaps the Marin Four Corners isn't for you.
If you're wanting an adventure on a bike, then it's well worth considering the Four Corners, for the comfortable ride alone.
Let's not forget its luggage carrying capabilities. You can ride this bike for days on end and that's our favorite thing of all.